"I got my first birthday in October, 1970," Stacy Kohut tells GrindTV. "I got my second birthday the day I broke my back in March, 1992. So I guess you can say I'm about to turn 25."
Stacy Kohut laughs over the phone while suggesting he's actually a 20-something, but when viewing any of the clips of his mountain biking prowess one thing becomes obvious: Kohut truly does ride like a man half his age.
RELATED: Mountain biking down a World Cup skiing course looks terrifying
It's only after watching a few minutes of his flying four-wheel clips that the realization that Kohut is paraplegic really strikes you. And that's exactly how he wants it to be:
Kohut grew up as — in his words — "the product of two children raising another child" in the freewheeling 1970s drag racing culture in Alberta, Canada. A natural daredevil raised by a pair of natural daredevils in their twenties, Kohut says he was born into a culture of extreme and action sports "before the term 'extreme sports' ever existed."
"You know, I grew up not just as somebody's young son, but also as their friend," Kohut told GrindTV. "I vividly remember my father's 30th birthday, and hanging out at the track with dragsters and him. And since a young age it was always instilled in me this idea that, 'There's a real element of danger in all of this.'"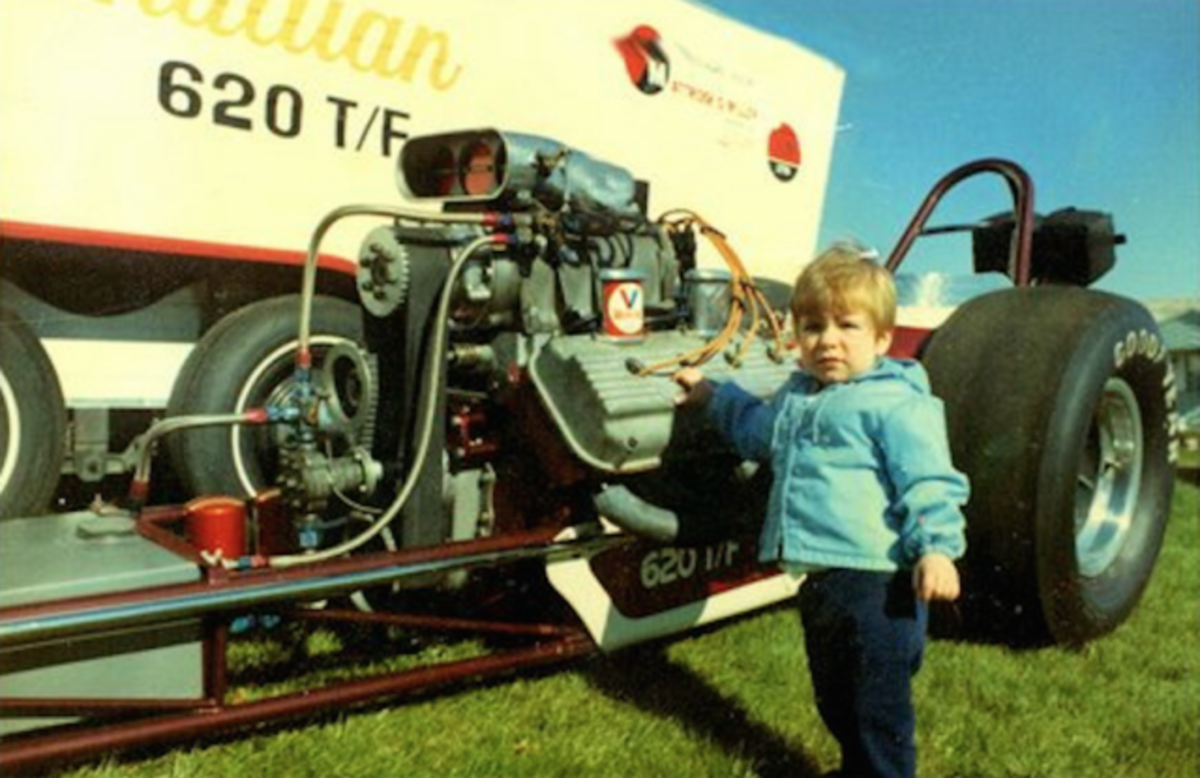 Kohut said the environment fostered a sense of fearlessness and creativity in him that naturally translated into action sports.
RELATED: Kick off the New Year with this insanely steep mountain biking line
"Looking back on it, we didn't have the things kids have today, so we had to come up with it on our own," Kohut says. "It was hilarious the stuff we came up with in the late 1970s to keep ourselves entertained. I can remember charging kids on my street five cents a head to watch me jump my bike over a barrel we filled with water."
The freedom his parents allowed him to — as he says — "just be a kid," fueled a passion for the sports that reflected in his performance: Kohut was a three-time Alberta provincial BMX racing champion in the early 1980s.
His parents' live-and-let-live attitude also ensured that Kohut endured his fair share of scrapes and bruises in his childhood, which he credits with helping him overcome his back injury.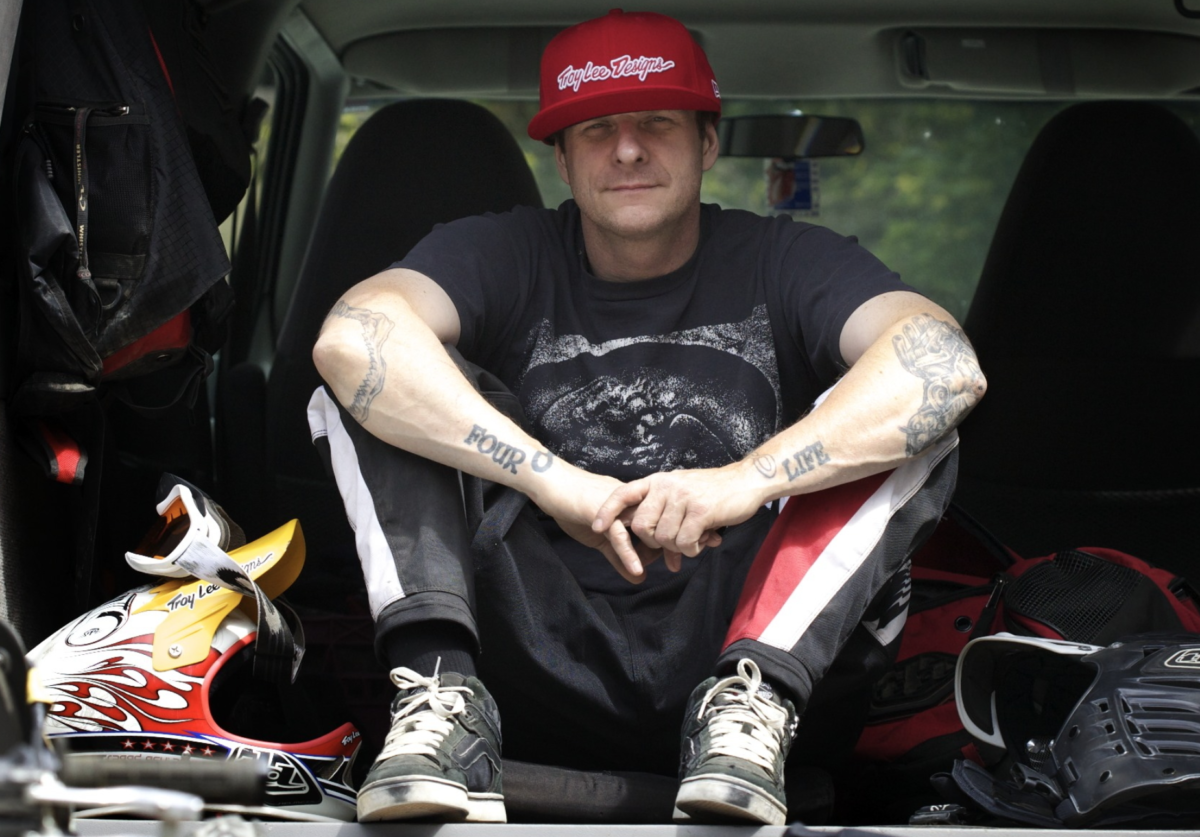 "When happened to me was I fell off a swing set screwing around," Kohut told GrindTV. "It wasn't something gnarly that I was doing. So after it happened my first thought was, 'Well, I'm going to get back to riding and doing the things I love.'"
Kohut competed in the 1994, 1998 and 2002 Paralympic Games in para-skiing, collecting one gold and three silver medals. He was also speaking at events and fundraisers to help raise awareness about the need for infrastructure for disabled athletes constantly.
He had a packed schedule which he says started to weigh on him.
"My dad was the one to say to me, 'Don't put too much on your shoulders here kid, don't try to save the world'" Kohut told GrindTV. "The first couple years I wanted to help everyone in a wheelchair out with their situation. I was going to fundraisers, going the whole advocacy route, and it was just exhausting."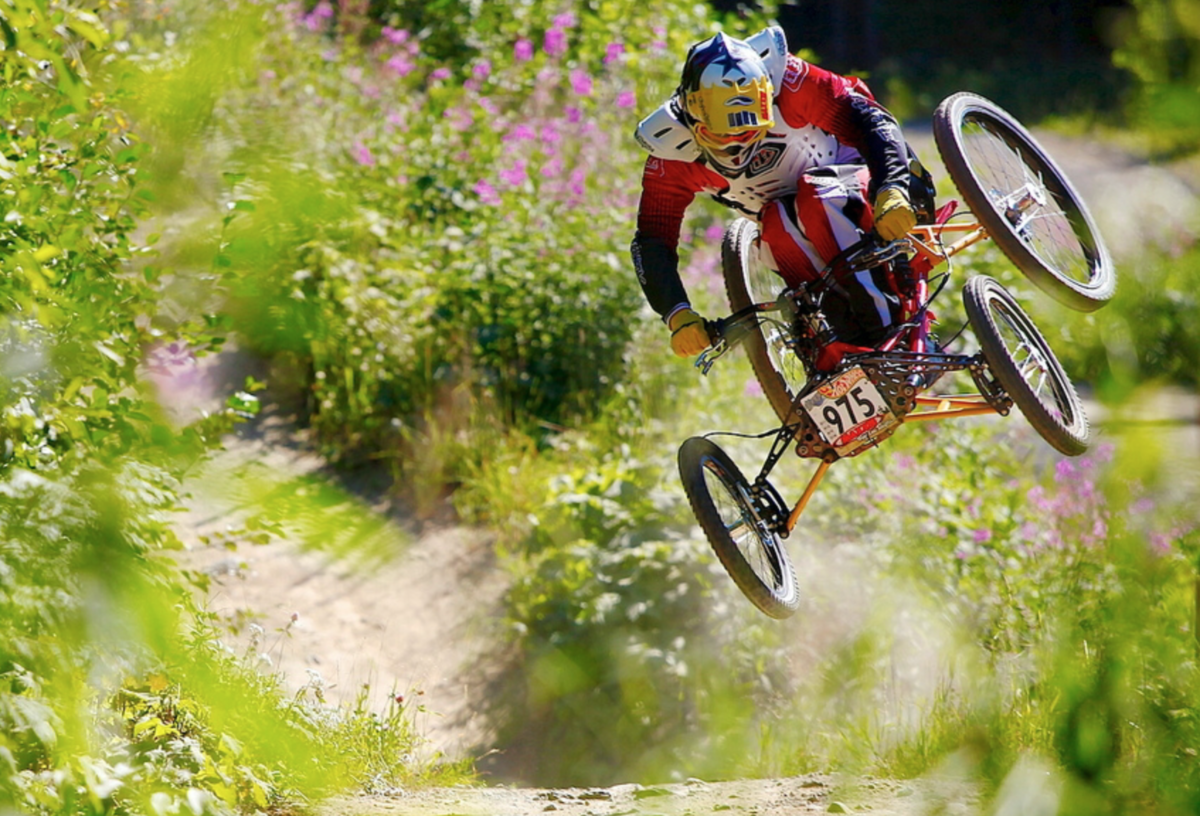 "But then I realized, the best thing I could do to help people out in wheelchairs is to just go out and be rad," Kohut said. "I figured if I could go out and rip a mountain biking trail and look good to the point where someone says, 'Oh that dude is killing it on his bike' instead of 'Oh that paraplegic dude is killing it on his bike' it would help add a normalcy to what disabled athletes are doing."
With that thought in mind, Kohut developed his four-wheel bike around the turn of the century and started to break away from the Paralympic movement.
His goal, he said, was to not be considered a disabled athlete, but simply an athlete. He stopped competing in adaptive sports events and focused on beating able-bodied riders in competition. Now, as more and more people watch his edits and start to notice him, he feels he's at the precipice of truly achieving his goal.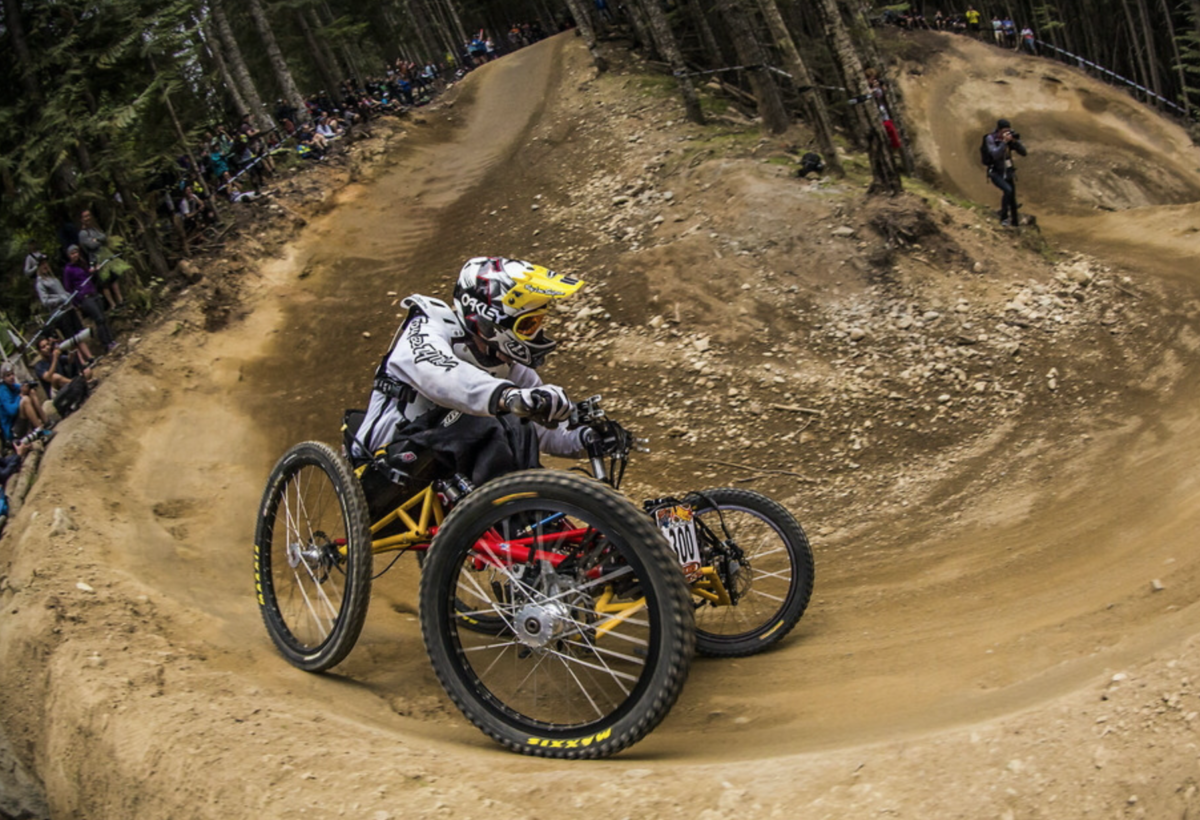 "Someone sent me a quote a long time ago that stuck with me," Kohut told GrindTV. "The quote said, 'The trend in sponsorship in wheelchair athletes in action sports world tends to favor those who are good at representing their disabilities for associations.'"
"But occasionally someone comes along that's so good, they get judged on their skill rather than how they look on a fundraising poster," Kohut continued. "That's what I'm trying to be. I just want to be a rider on a team treated like anyone else so that people see wheelchair athletes are no different then anyone else."
For access to exclusive gear videos, celebrity interviews, and more, subscribe on YouTube!