Dreams originate in the strangest of places. For British sea kayaker Erin Bastian, the idea of making a 500-mile journey through the isolated fjords of Chile came while she wasting time in a bookstore. "I picked up a map of Chile and saw a maze of channels and islands," she says. Then and there, an expedition was inevitable. "I began hounding friends, emailing colleagues and asking around for folk keen enough to join me."
Bastian made the 33-day trip with fellow Brits Lee Franklin and Mike Burnett. We caught up with the 25-year-old sea kayak guide, ski bum and budding filmmaker from Cornwall, U.K.
'There were so many great moments during the trip. I'll never forget the stunning scenery and remarkable wildlife we encountered every day. Patagonia is a truly remarkable place to explore.'
CanoeKayak.com: We've heard all sorts of horror stories in dealing with the logistical challenges of sea kayaking in Chile. How did this play out for your team?
Erin Bastian: This was my first big trip to organize and it seemed daunting. I don't speak a word of Spanish, which was my first hurdle. We needed to find boats, get permission form the Chilean Armada and ensure we had all the safety kit to pass their strict safety inspection. Luckily Mike's girlfriend is fluent in Spanish and we invited her on board to help us with the logistics. She was a godsend! She translated all the import documents, kit lists, communicated our plans to the Armada and persuaded the ferry to drop us off in the middle of nowhere.
After weeks of research we decided the easiest way to get boats for the trip would be to buy them there, paddle them for the five weeks and sell them when we reached our final destination. We brought all our own kits and food with us from the U.K. Somehow this all worked out perfect, and we sold our three kayaks to some keen local guides.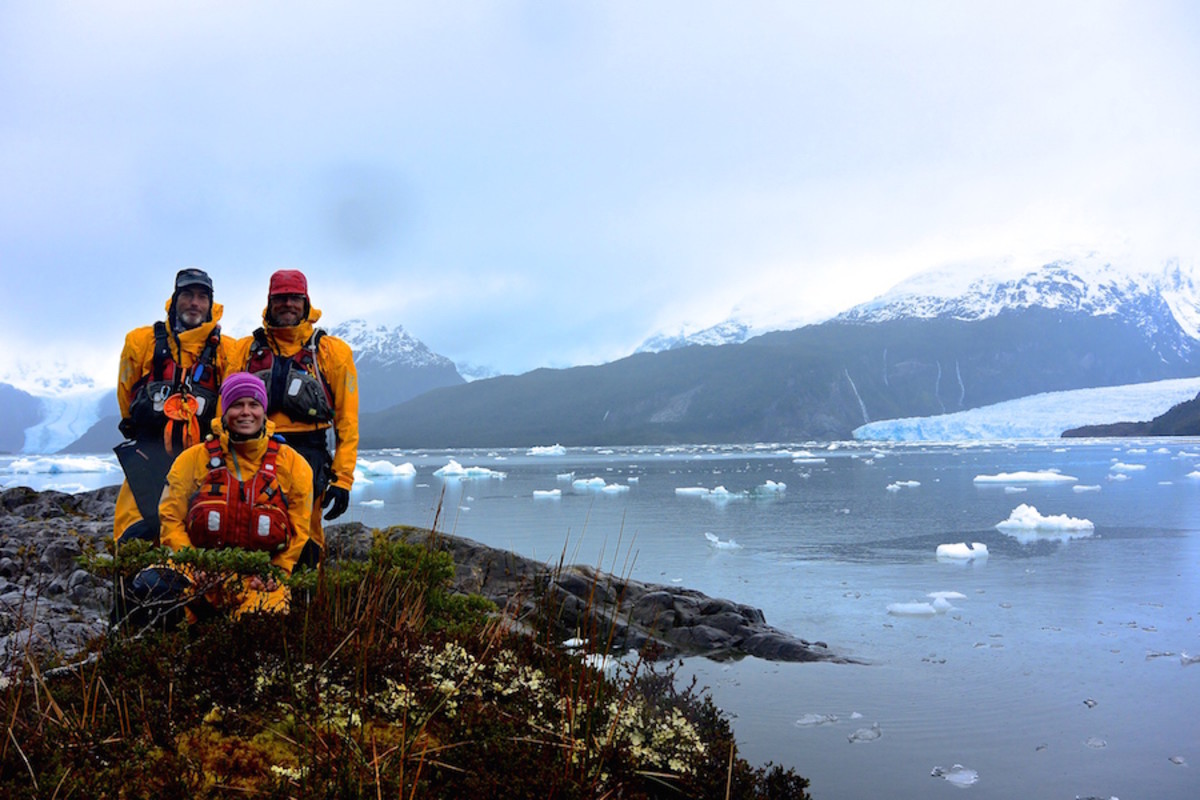 CanoeKayak.com: How did you fit five weeks' worth of food and gear into 17-foot touring kayaks?
Bastian: That was another challenge. It was hard to believe the kit lying out on my living room floor was ever going to fit. We were geared up with Palm drysuits; we would have suffered without. Our Force 10 tents were the only shelter we had for the 33 days in the wilds. Thank goodness they could handle the force 10 winds that battered us on occasion. Space for food was limited so we stocked up on freeze-dried meals, which meant we could carry less fuel.
CanoeKayak.com: What coping strategies worked best for dealing with the brutal weather?
Bastian: The weather tested us day after day, with relentless strong winds and persistent rain. I was so lucky to have such an amazing team. I can't say how good it was to be in the company of friends who can make you laugh, even when you have to put wet thermals on for the tenth day in a row. We played card monopoly and told silly stories to keep our moral high, and I hope to do more trips with these great paddling chums.
I would say my biggest focus was keeping my sleeping bag dry. You can have the hardest day on the water and wish you were elsewhere, but climbing into a warm, dry sleeping bag can allow you to feel comfortable and give you respite from the weather.
CanoeKayak.com: At trip's end, did you feel like you'd achieved your goal? What's your favourite memory of the experience?
Bastian: From the start, failure wasn't really an option. We had to get back somehow, but it wasn't until we were nearing the end that we truly believed we would make it. It seemed like such a big trip at the start, with a huge distance and incredible remoteness in one of the world's toughest environments. Yet if you think of each day as it comes, it's only 20 miles to think about and felt much more manageable than thinking of the 500 miles as a whole.
There were so many great moments during the trip. Meeting a small local fishing boat and the respect they gave us for being out there in their environment was unforgettable. I'll never forget the taste of the fresh crabs they gave us after weeks of freeze-dried food. Nor will I forget the stunning scenery and remarkable wildlife we encountered every day. Patagonia is a truly remarkable place to explore.
–Check out MORE TRAVEL stories from C&K.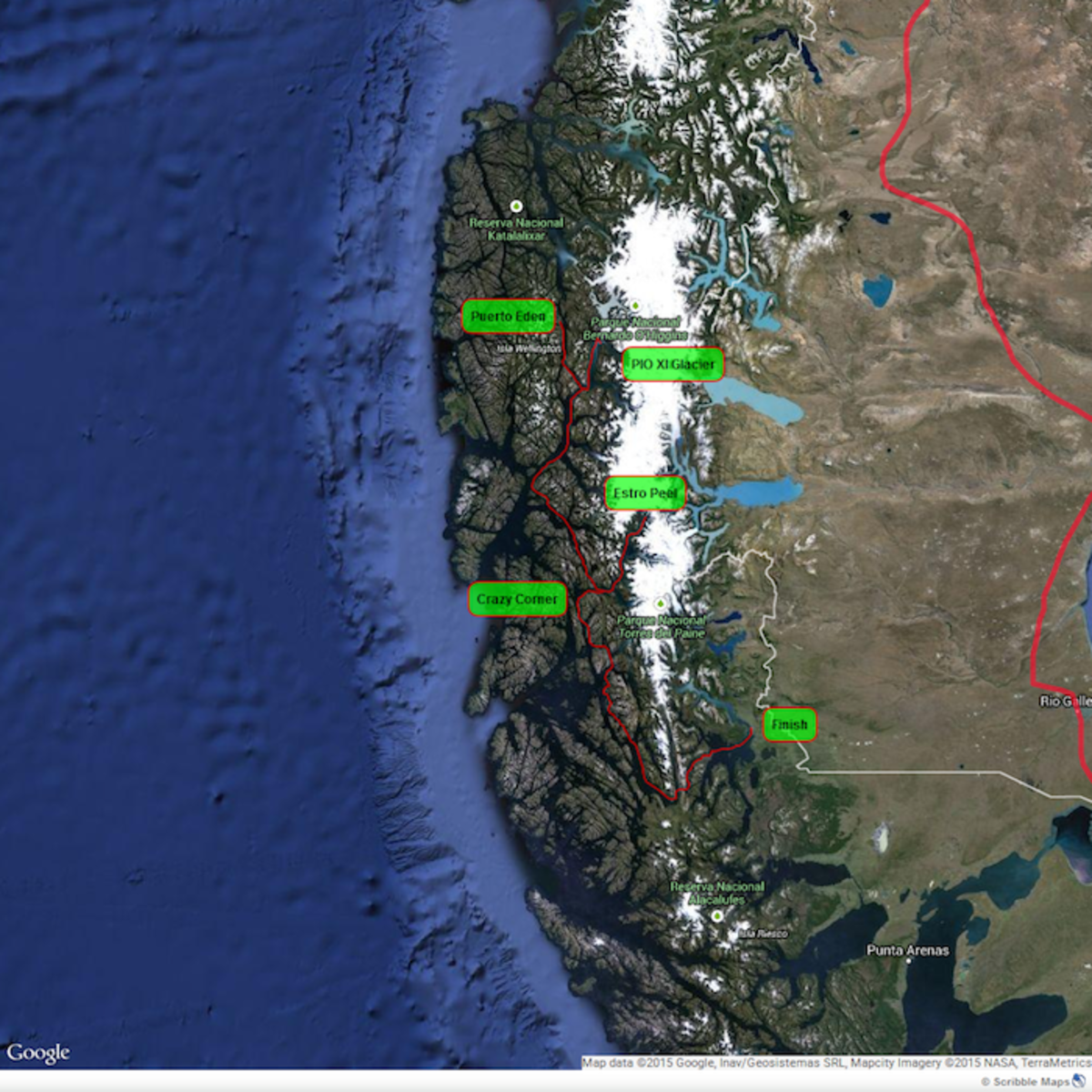 The article was originally published on Canoe & Kayak
For access to exclusive gear videos, celebrity interviews, and more, subscribe on YouTube!