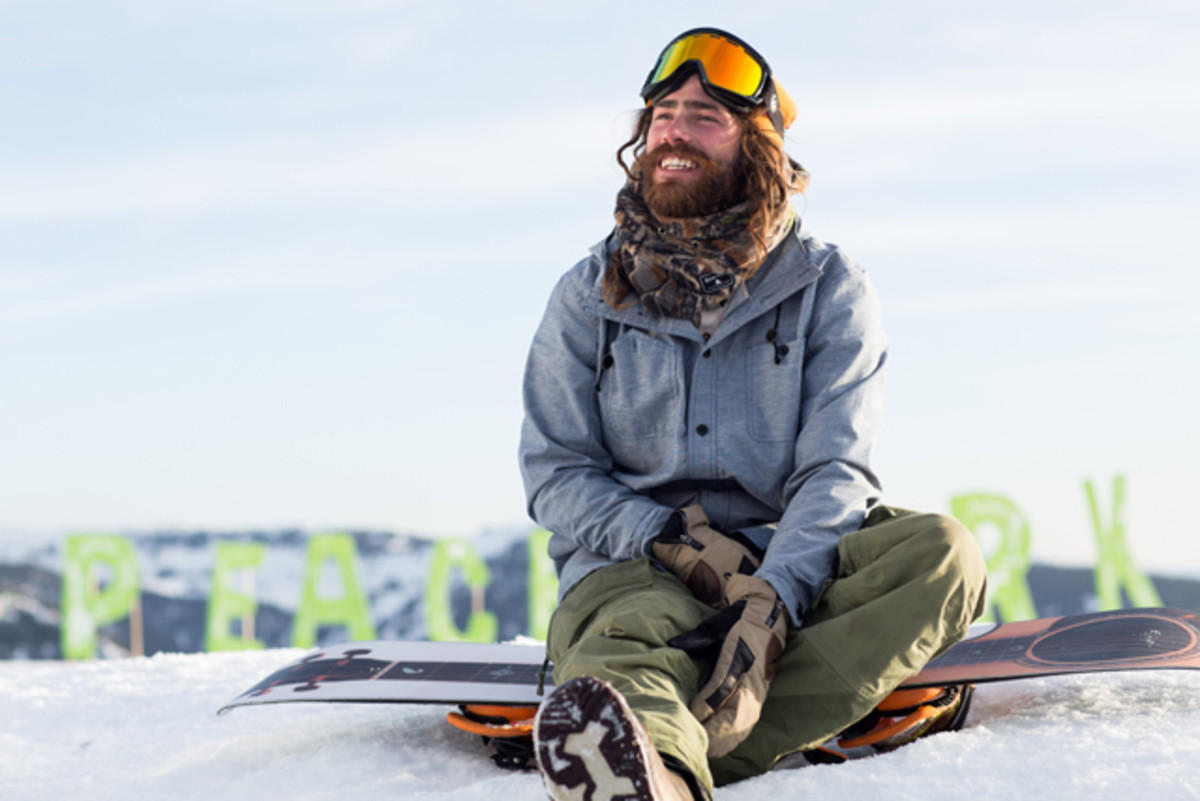 Danny Davis is riding a competitive high after winning his first X Games gold in Superpipe last January and earning an expected trip to the Olympics, but ask the long-haired Californian about his proudest snowboarding moment in 2014 and the answer will likely have nothing to do with an icy halfpipe. That's because, in addition to competing in the X Games and Olympics in 2014, Davis was also putting together the third and largest installment of the Peace Park—Davis' one-of-a-kind snowboarding event that combines innovative terrain with the world's best riders in a spring fling free-for-all.
Upping the ante on year's prior, Davis, sponsors Burton and Mountain Dew, and terrain park gurus Snow Park Technologies moved the event from Lake Tahoe in California to Grand Targhee in Idaho, building a massive 1,000-foot run that included jumps, berms, hips, a halfpipe, and bowl. They also brought in riders from across the disciplines—powder, big-mountain, park, and pipe—to include a wider spectrum of talent and influence.
A documentary released last week detailed the amount of work that went into the 2014 Peace Park (the build took close to 1,100 hours), and we caught up with Burton Global Director of Team Marketing Bryan Knox and Davis himself to learn more about the brains behind the operation, and who ripped the hardest at the most innovative event in snowboarding.
Besides moving locations, what was the biggest difference for Peace Park this year?
Danny: The biggest difference was the extent of features and the length of the park. The first year we had pretty much the length of the pipe, then the second we added a jump at the end, but this year we had a whole run of park, pipe, and 1,000 feet of epic park features. What also made it different was the type of riders we had. We had riders from everywhere because it was more known this year. Peace Park was made for everybody, so it was a much wider scale of participants.
Are you breathing pretty heavily after a 1,000-foot park run?
Danny: Yeah, that's one thing we'll have to take into consideration for the next few years. It's so fun to ride the whole thing, but if we're riding that thing all day, we're pretty beat by 3 p.m., and the best light for shooting is around 6 p.m. to 8 p.m. Something to be said for it, though; it was a ton of fun.
Why did you decide to make it a competition this year?
Bryan: I wouldn't say that Peace Park is a competition but more of an MVP selection event. The riders voted on the MVP, so it's in their hands. Peace Park is not a competition, as much as it is about getting the snowboarders together that can ride it all. You have to be a good snowboarder to come to Peace Park.
Danny: My dream in a way has always been to have these eventually be a spring contest series, so this was the first attempt to see what it looked like while keeping it as loose as possible.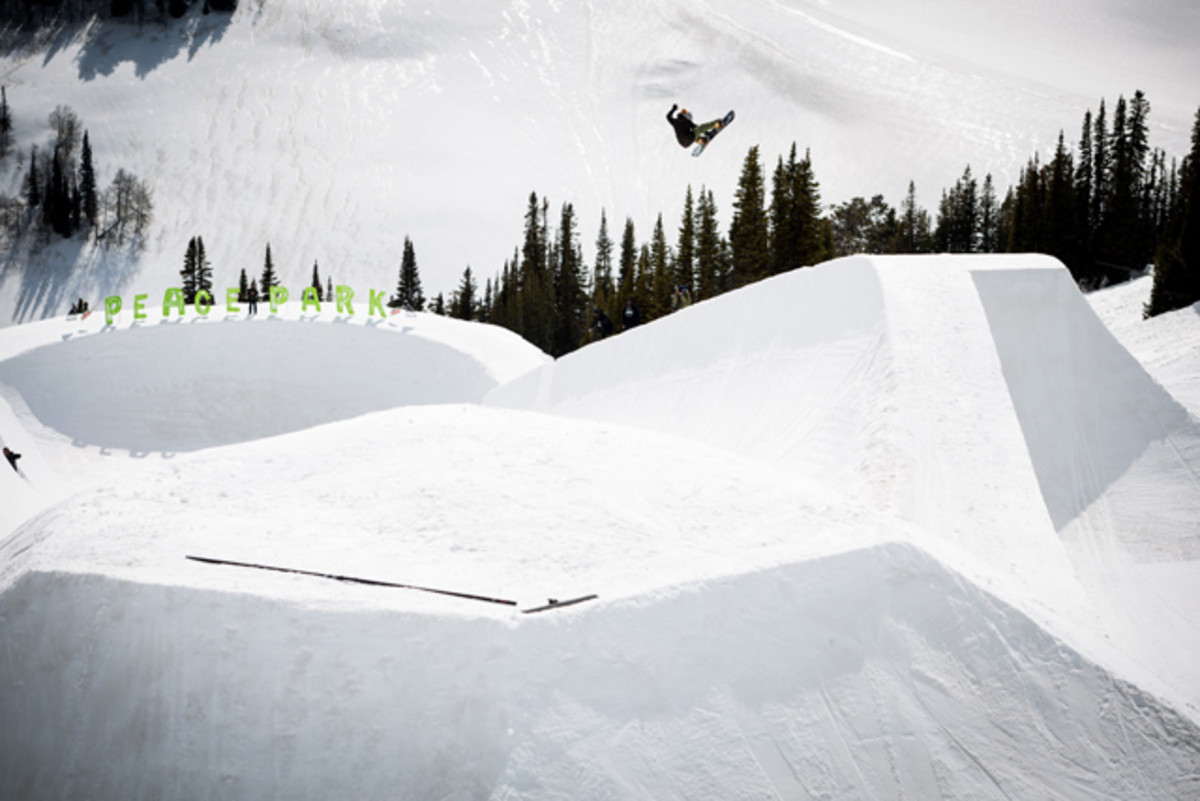 After three years, why do you think Peace Park is here to stay?
Bryan: Snowboarding needs more of these events. We need to progress the sport in the right way. At Peace Park, style matters; snowboarding has lost a bit of its style so I hope this brings it back. I hope Travis Rice brings back the Natural Selection again sometime. That was an amazing event with backcountry riders putting it all on the line!
Which riders stood out this year?
Danny: Some of the standouts for me were Scotty Lago, Charles Reid, Ulrich [Badetcher] from Norway; Arthur Longo from France has always been an amazing rider and was our dark horse; and Ben Ferguson was deemed the "winner" because every day he absolutely ripped it.
Who would you like to see in the future?
Bryan: I would have loved to have seen Alek Oestreng, Peetu [Piiroinen], Shaun White, Stale Sandbech, Pat Moore, and Torstein Horgmo come and rip it apart!
How are you guys looking to top it in 2015?
Danny: What excites me the most is that thought of, "Where do we go from here?" I'm thinking more in-depth courses, more courses that influence the parks here in the States. Nobody has the transitions, hips, and berms, and I just hope that we start seeing that in the everyday terrain park. I also hope we can have more in more places, and that eventually it can become a full event for people to come and enjoy, but we just want to do it right and make sure it doesn't inhibit the snowboarding aspect.
More from GrindTV
Snowboarder takes 500-foot avalanche ride
The most important ski area in America is in your backyard
The case for travel medical insurance
For access to exclusive gear videos, celebrity interviews, and more, subscribe on YouTube!