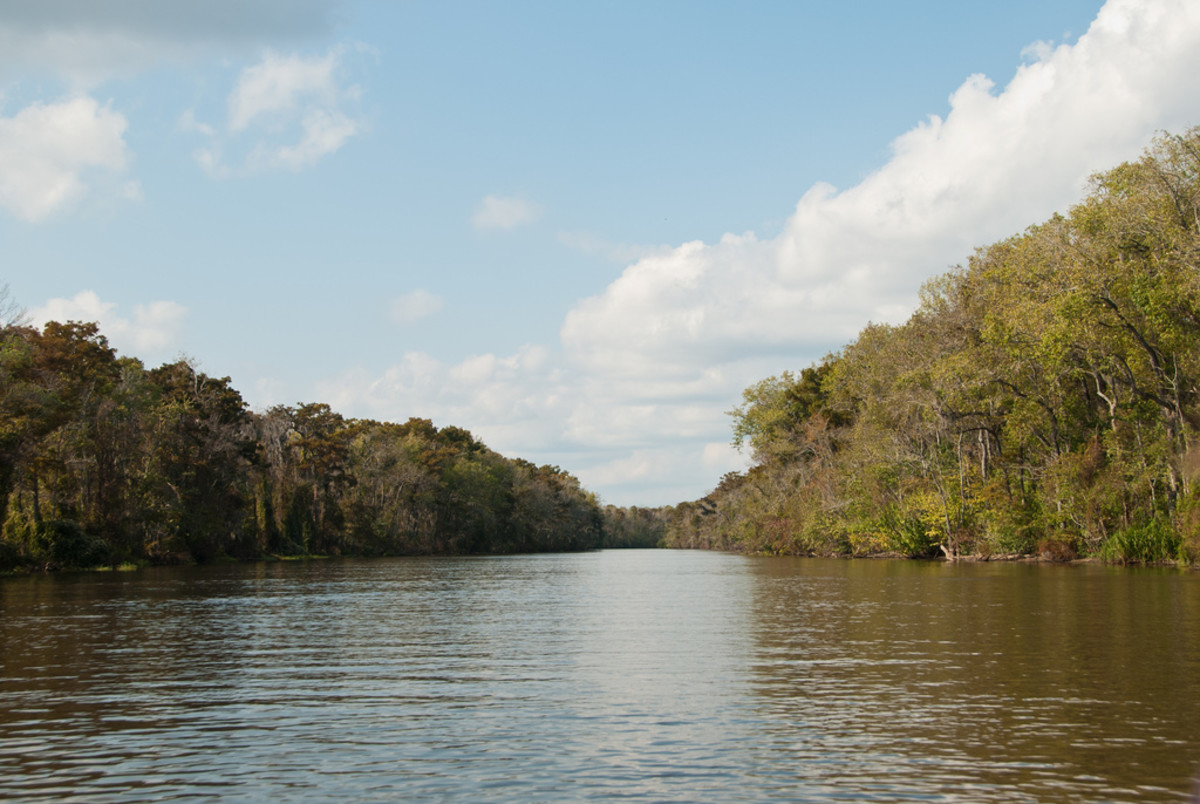 ‣ PEARL RIVER BASIN, LOUISIANA
Less than an hour's drive northeast of New Orleans lies the Pearl River Basin: the least altered, most pristine wetlands in Louisiana. A vast, bewildering labyrinth of slow-moving channels, bayous, and sloughs, this flat, seasonally flooded expanse extends into two states (Louisiana and Mississippi), and includes the Pearl River State Wildlife Management Area, the neighboring Bogue Chitto National Wildlife Refuge, and a huge chunk of property owned by NASA. Together, this mix of land and water protects one of the largest and least disturbed blocks of bottomland hardwood forest remaining in the U.S. No wonder then that the "extinct" ivory-billed woodpecker has purportedly been seen here during the past few years. Other than a few good ol' boys in their fishing boats, you'll have the array of serpentine channels all to yourselves, shared only by a few river otters, alligators, and water snakes, plus plenty of pileated woodpeckers, wading birds, waterfowl, and ospreys.
Info: fws.gov/boguechitto
Local Knowledge: A convenient, no-frills campground is located at Crawford Landing within the Pearl River State WMA, a few miles east of Slidell, La. Here, on the fringe of the West Pearl River, you can launch your boat right from your campsite and venture into shadowy Peach Lake Slough and Bull Bayou, where an ivory-billed woodpecker might still be lurking. — Larry Rice
The article was originally published on Canoe & Kayak
For access to exclusive gear videos, celebrity interviews, and more, subscribe on YouTube!