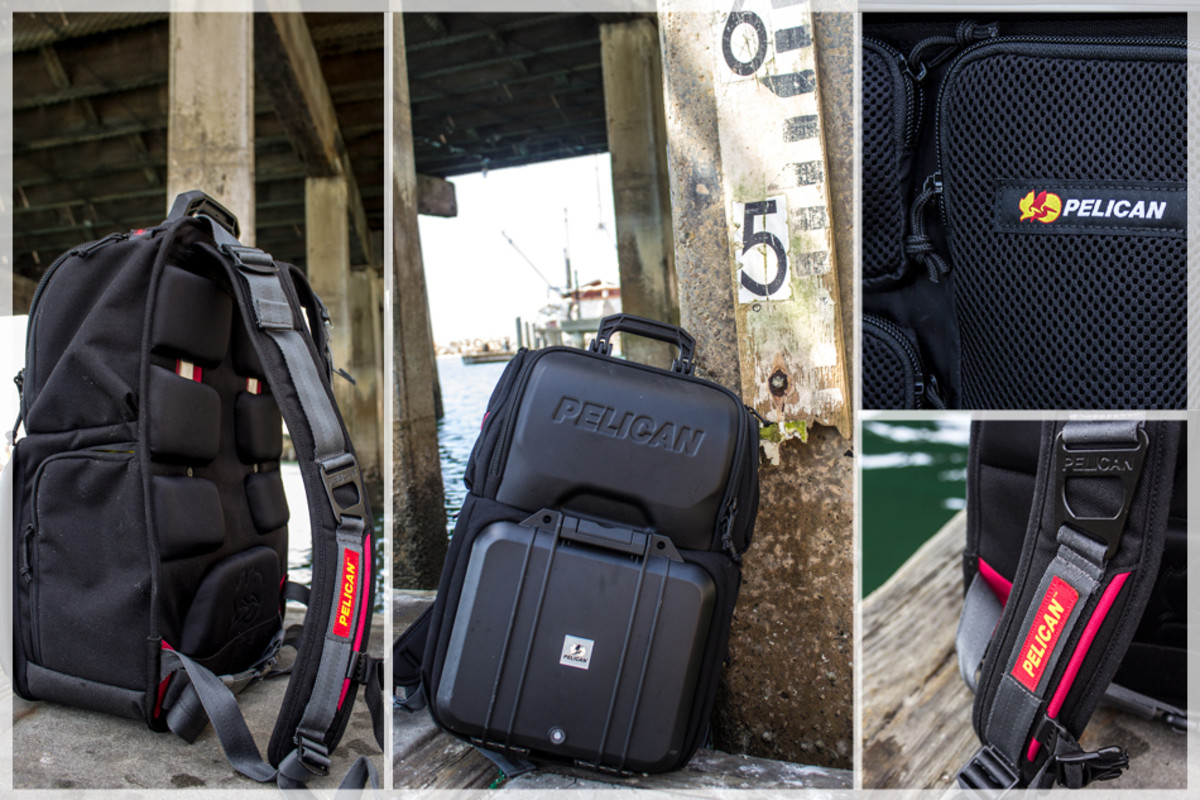 Pelican ProGear Urban Elite U160 
MSRP: Around $200 (pelican.com)
Review and Photos by Greg Fassett
My passion is adventure photography, and I often find myself photographing ocean sports from small listing vessels crowded with people and gear. Last June, I documented a 3-day 100-mile canoe race on the Big Island of Hawaii. The seas, wind, and weather were all big; the boat small.
In such circumstances, a backpack like Pelican's Elite U160 earns its keep. My camera gear was getting tossed around, walked over, buried under other provisions. The experience taught me a few things about protecting and organizing my camera equipment.
My first impression of the Elite U160 was that it has an attractive and innovative design. It gives the impression that it's built to last. The Pelican brand is known for quality.
The innovation is the combination of soft and hard-sided waterproof compartments. It's a nice hybrid between a run-of-the-mill waterproof backpack and the high-impact waterproof carry cases Pelican is known for.
I like the convenience of backpacking my gear, and still being able to confidently stow it in a place where others might pile heavy gear on top. It's reassuring to know that the really important stuff—the camera bodies and high-dollar lenses—are protected from water and virtually any other kind of mayhem that may come their way.
The pack is comfortable to wear, and has a convenient top handle for short carries. It stands upright on its own. I really like the way Pelican combined the qualities of the backpack with the case.
If you have a pro-level camera kit, you may find the Urban Elite U160 a little small for your needs. At 8.95" X 7.25" X 7.28" the crushproof compartment is best suited for a small load. Maybe one body, two small lenses, and a flash if you're an efficient packer.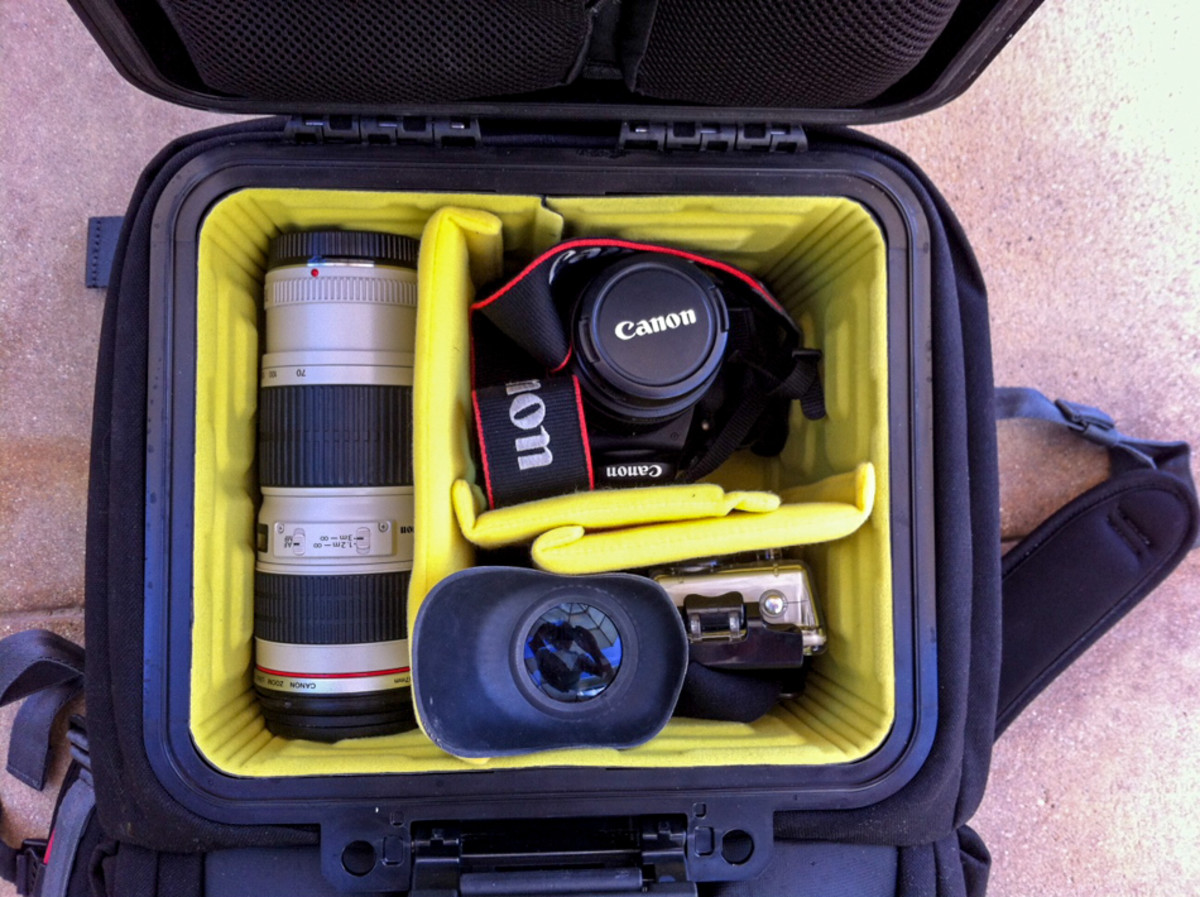 Since adventure photography frequently requires a long lens, this pack would be more useful if the waterproof compartment borrowed some space from the pocket above it. Neither compartment is large enough to store my EF 70-200mm telephoto attached to the camera body. That's a negative for big lens lovers, because it's never fun switching a lens in environments that need a waterproof case. My EF 70-200mm lens can't stand upright in the hard compartment and it's a pretty tight fit lying down detached from the body.
There is a large upper storage area with a rear tablet pocket, and four good size side pockets. I suggest putting some thought into what you store and how you organize equipment in these pockets because they are not waterproof, and they don't really offer any built in organization. The pack itself is very comfortable with an excellent aluminum s-curve support and it feels ergonomically correct. It weights in at 7lbs, which is a little heavy, but for the right situations it's a great pack.
I'm hopeful that future versions of this pack will offer a larger compartment to accommodate gear typically associated with the photographer that would be attracted to a camera pack such as this one.
Considering the pack qualities in construction and design, I recommend this pack to anyone whose kit will fit into it.
| | | |
| --- | --- | --- |
| | | Watershed Chattooga DuffelThe Watershed Chattooga duffel is one of the most versatile drybags on the market. This setup is ideal for almost any kayak—or canoe—based photo mission. |
| | | |
| --- | --- | --- |
| | | Lowepro Dryzone 200The Lowepro Dryzone 200 is the ideal camera backpack for most water-based photographers. |
| | | |
| --- | --- | --- |
| | | Pelican 1510 CaseWhen water and impact protection are your top priority it's hard to go wrong with a Pelican case —especially when space and weight are not the biggest concerns. |
The article was originally published on Canoe & Kayak
For access to exclusive gear videos, celebrity interviews, and more, subscribe on YouTube!