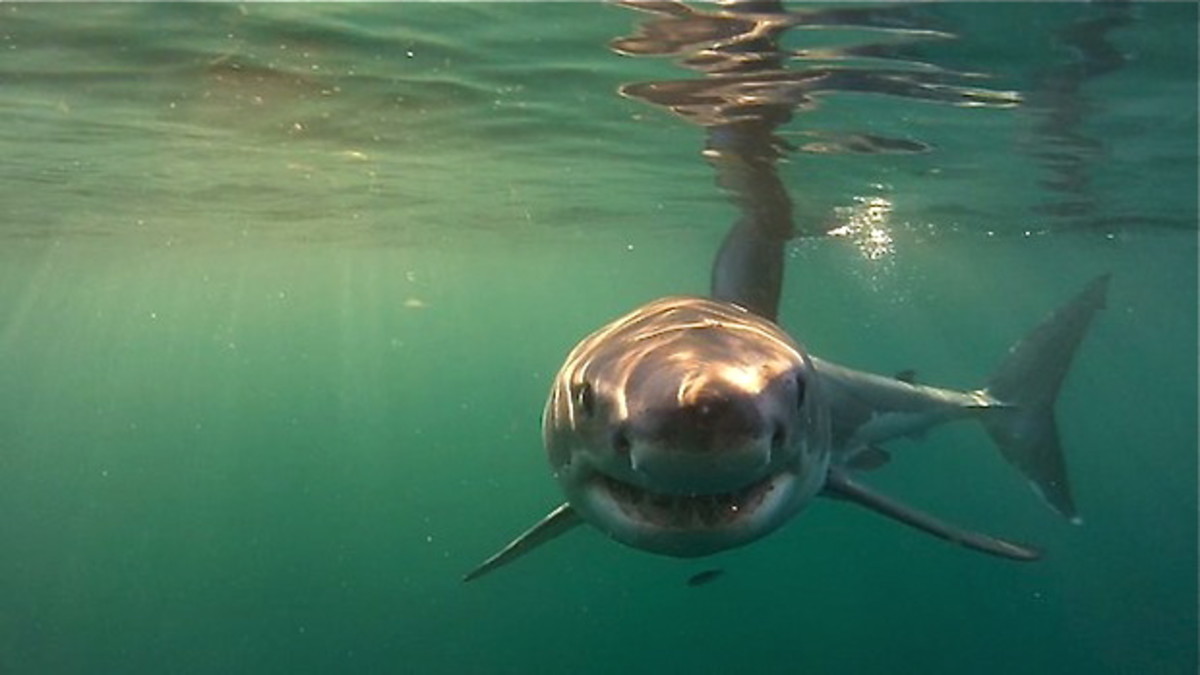 A great white shark photographed this past week by a fisherman off Australia bears a strong resemblance to Bruce from the popular animated Disney-Pixar film "Finding Nemo."
That's what the Daily Telegraph is reporting, anyway, and for the sake of comparison the newspaper website included a promo image from the film (posted at bottom).
We've added a screen grab from a YouTube clip (immediately below), showing Bruce smiling his ominous-looking smile before a frightened Marlin and Dory, who are trying to save Nemo after he had been captured by scuba divers. A close resemblance? You be the judge.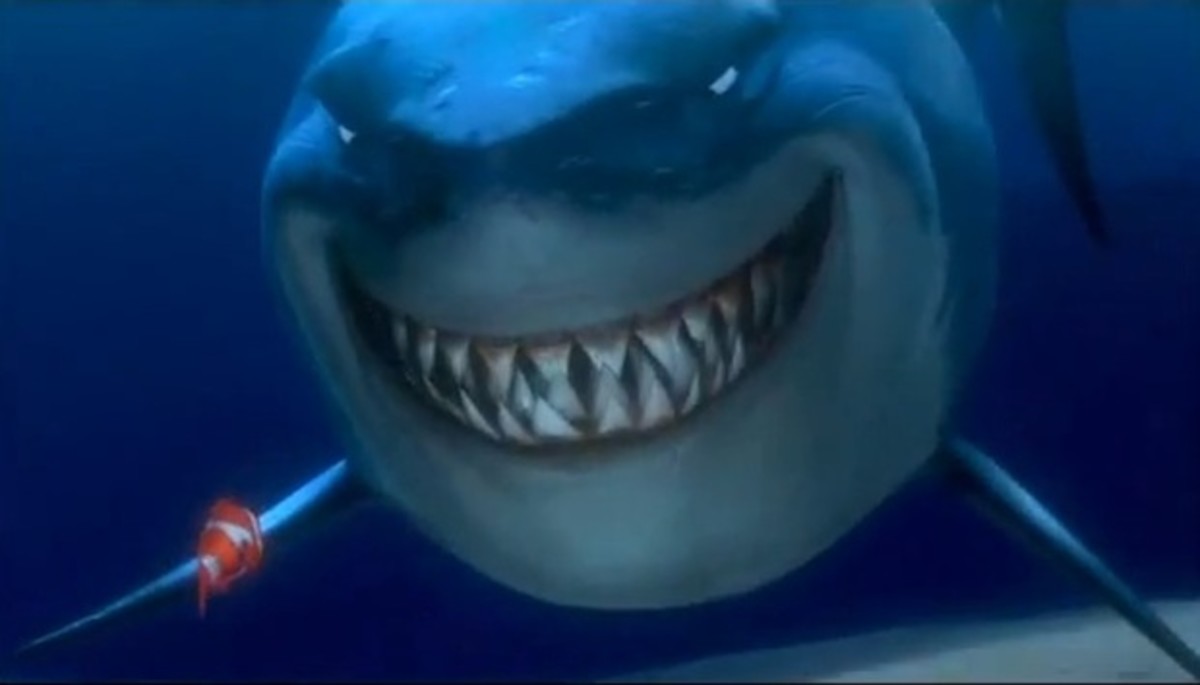 The 12-foot shark photographed by Jonathan Poyner, aboard a small boat on which he was fishing with his children, might have previously eaten part of a snapper Georgia Poyner, 12, was trying to reel in.
The snapper had suddenly become suspiciously heavy, and came up minus its tail section.
Jonathan Poyner, who presumably used a pole cam to capture this image, said the shark also bumped the boat and circled it for about 20 minutes before swimming off.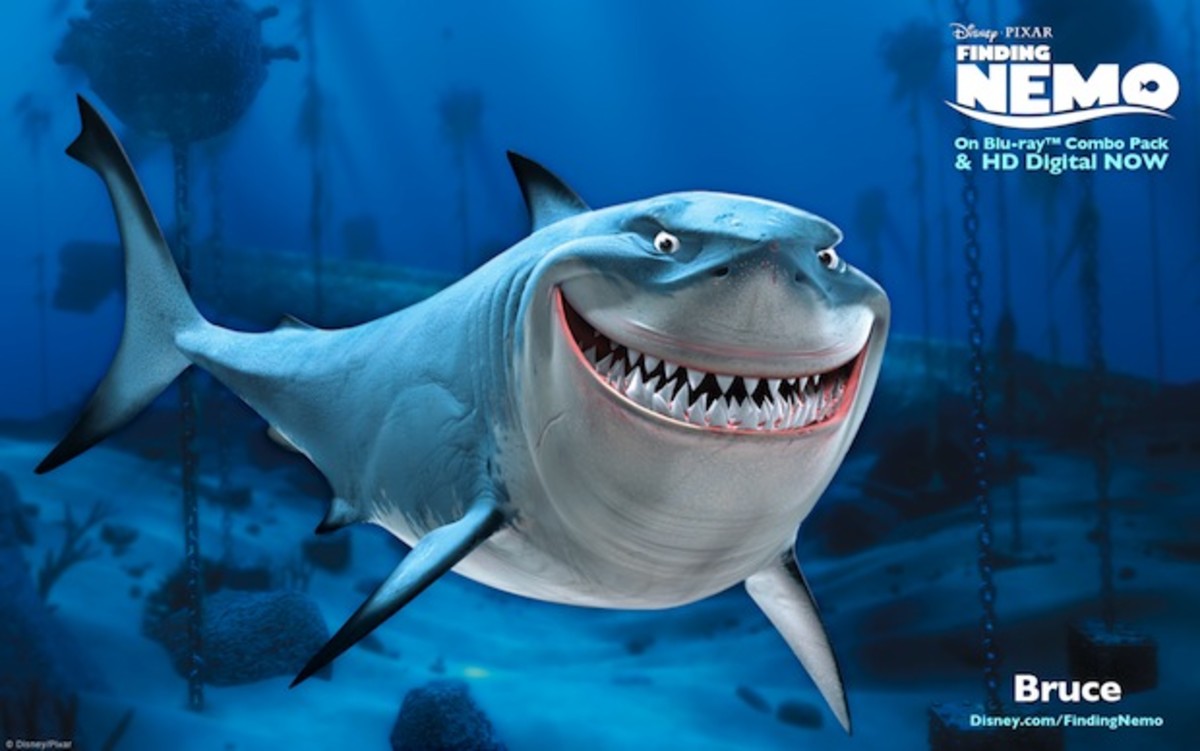 As for great white sharks, divers often refer to them as "smiley" because they appear to be smiling as they patrol the depths looking for food.
That said, based on these images, the folks at Disney Pixar knew what they were doing when they created Bruce and his perfect smile.
For access to exclusive gear videos, celebrity interviews, and more, subscribe on YouTube!