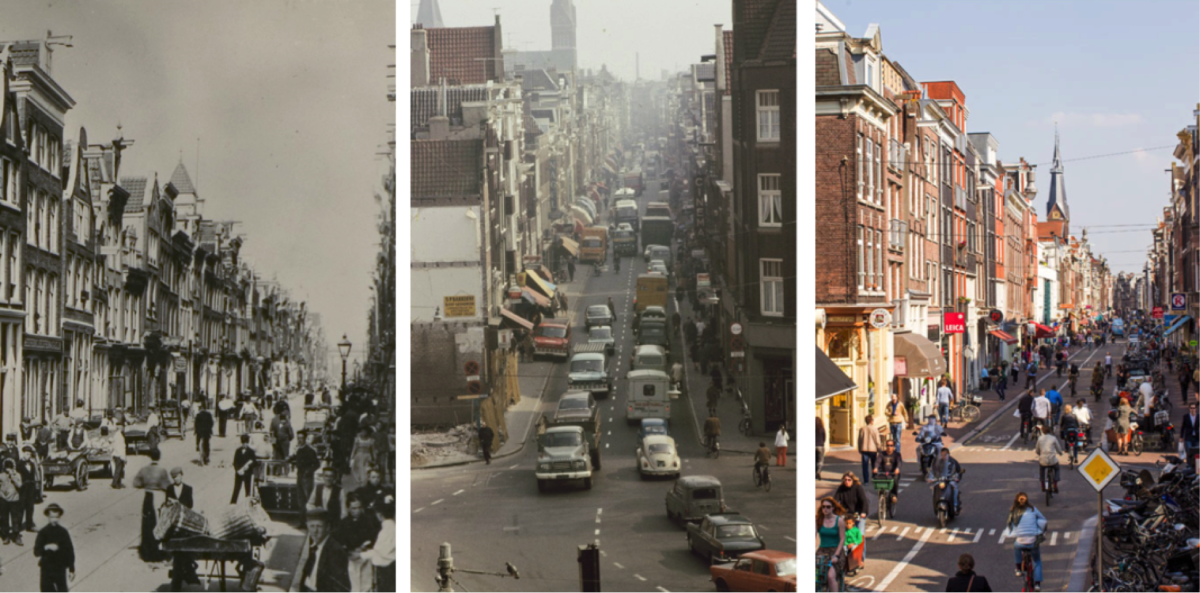 It's hard to imagine Amsterdam without bicycles.
Commuters line the streets and canals on bikes, making the streets a lot easier to navigate as a pedestrian.
Yet the city wasn't always that way.
Sustainable Amsterdam just released a photo series showing the European city's evolution from a car culture, to that of a biking culture.
Founder of Sustainable Amsterdam Cornelia Dinca hopes the photographs will show people what their own cities are capable of.
RELATED: Paris bans cars from streets for one historical day
"One of the most important (lessons) is that cities can learn to make themselves people- and bike-friendly by looking into their own pasts," Dinca wrote on her website.
According to Dinca, Amsterdam started following the North American model after World War II and gravitated towards the automobile.
A few groups protested the government's embrace of urban sprawl and other factors changed the Netherland residents' point of view. An oil embargo and a sharp increase in pedestrian deaths due to car accidents led many to start advocating for bike-friendly streets.
RELATED: Copenhagen rush hour bicycle traffic goes viral
Dinca told Fast Company that none of the change happened overnight.
"You can trace a lot of these reforms to the 1970s, but even then, if you look at photos of Amsterdam 10 to 15 years ago, it was still very car-centric compared to what you have today. I would actually argue that really it was only in the late '90s that the city started reaping the benefits," she told Fast Company.
She hopes Amsterdam will show other cities the possibilities of returning the streets to people.
"The current trend to reallocate space to pedestrians and cyclists in Paris, Oslo, Hong Kong and other cities represents not a revolution but a return to a time when cities were for people – not cars," she said.
More from GrindTV
6 of the most powerful waterfalls in the world
Rare wave clouds flow over Breckenridge
Pro photog Morgan Maassen shares his 5 top tips for success
For access to exclusive gear videos, celebrity interviews, and more, subscribe on YouTube!