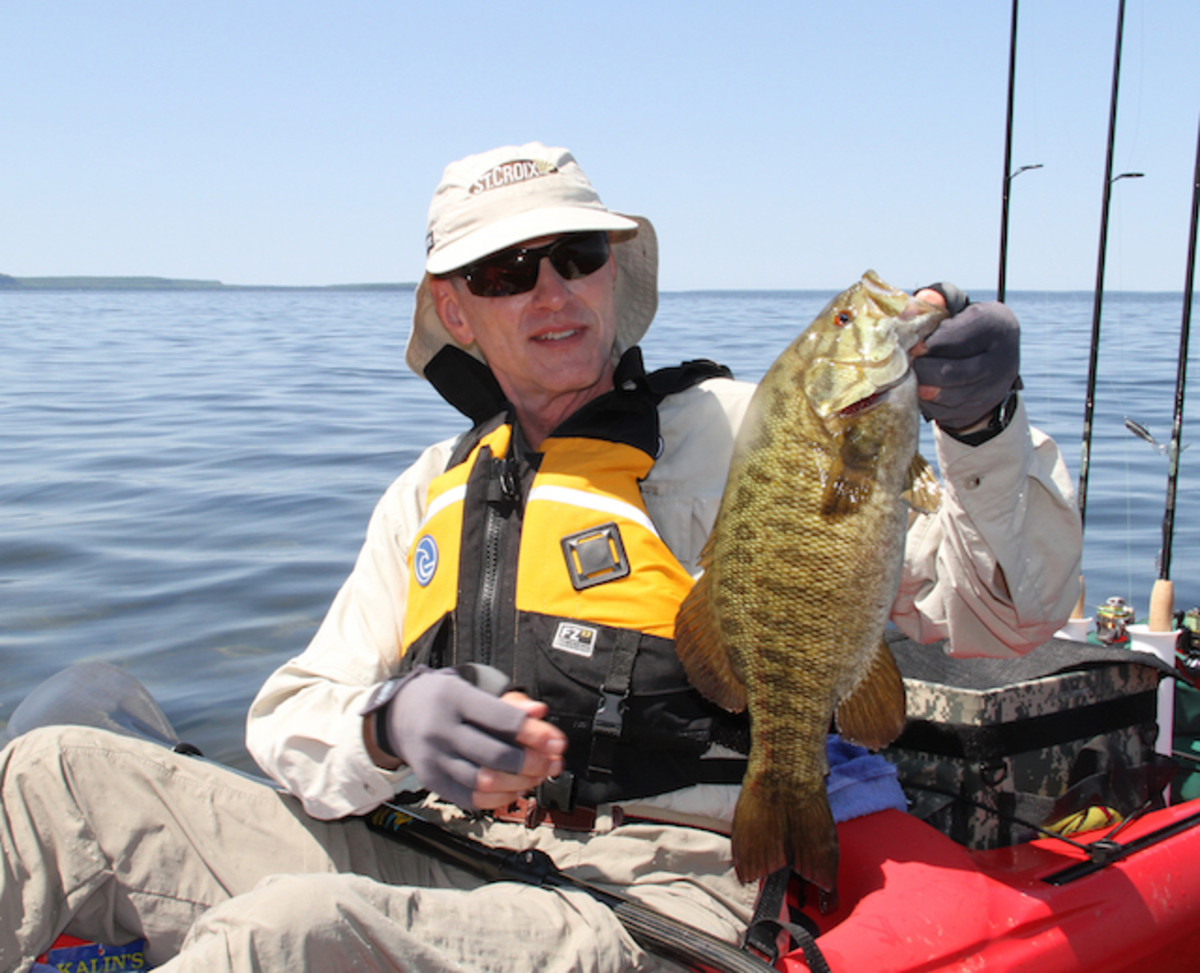 Jackson Kayak Tip of the Week
By Bill Schultz
When giving my kayak fishing seminars, I ask the question, "Can you fish out of any kayak that floats?" The answer, of course, is yes, and is quickly followed up with another question, "Can you have a better time with a kayak geared specifically to fishing?" Here too, the answer is yes!
These days there are many companies that produce fishing kayaks. Most are sit-on-top models which offer tremendous stability, ease of entry and exit, plenty of room for storage and easy access to your gear. I fish out of the Jackson Kayak Kraken 13.5, 15.5 and Cuda LT. These kayaks are 13.5', 15.5' and 13' respectively. These are traditional sit-on-top kayaks.
Most kayak anglers have migrated to one of the many sit-on-tops. Some even come with self propulsion systems. I prefer paddle power, enjoying the added bonus of the exercise paddling provides. For those who still would like a sit-in kayak, consider something like the Jackson Kilroy, which is a sit-in kayak with a very large cockpit, perfect for gear storage and fishing. I also recommend giving the kayaks you're considering a "paddle" before buying. There are numerous kayak stores throughout the country where you can test paddle a variety of kayaks.
Another question I'm asked is, "What's the best length kayak for me?"
Another question I am asked is, "What's the best length kayak for me?" To correctly answer that, I need to know what types of water a person plans to fish. If I hear lakes only, I will suggest something in the 12- to 16-foot range. This will give you better speed and tracking. If someone is going to combine lakes and rivers, then probably something in the 12-foot range, which is easier to maneuver, would be the choice.  If you fish rivers only, 10-12 feet might be best.
Longer kayaks will be heavier, so you also need to consider how you are going to transport and store your kayak. Kayak trailers, like the Malone MicroSport, make transporting any length kayak a breeze, but weight is a big consideration if you are going to transport your kayak on the roof of your vehicle. Another consideration for your kayak selection is if you are a fly angler or need to stand to spot fish or structure. If you need to stand, you might want to look at one of the kayaks designed for standing, like the Jackson Coosa or Cuda Series.
The rudder question also comes up often. I prefer a rudder, although it is not necessary and your kayak will be less expensive without it. On windy days the rudder, which is operated with foot pedals, is a nice bonus. In windier conditions it lets you continue paddling normally, keeping you on a straight track, rather than adding multiple strokes on one side or the other to track straight. Also, by turning your rudder into the wind while fishing, it will slow your drift. If the wind is pushing you along a shoreline, you can steer with the rudder and concentrate on fishing.
Another item that many kayak anglers, and kayakers in general, should give more thought to is the paddle. I recommend buying the lightest paddle you can afford. Added arm fatigue from a heavy paddle can dampen an otherwise great outing. Ideally, a paddle should be no heavier than 30 to 31 ounces. I paddle the Bending Branches Angler Pro at 30 ounces and the Aqua-Bound Surge Carbon at 26 ounces.
Paddle length is key consideration. Most paddle companies have formulas that take into consideration your height, along with the width of your kayak. Generally, this formula will get you into the correct length, but you may also want to consider whether you are a vertical or horizontal paddler. A vertical paddler will dig into the water with a more straight up and down stroke, which, points to a slightly shorter paddle. A vertical paddler will usually be more aggressive and move faster.
A horizontal paddler is a kayaker who may be moving slower and more leisurely. This type of paddler has strokes that aren't as deep and a little farther from the kayak, pointing to a slightly longer paddle.
My fishing kayaks are about 30 inches wide and I'm a vertical paddler, so, I've found that 235 to 240 cm is the best range for me. A great bonus with the Bending Branches and Aqua-Bound paddles is the optional telescoping feature that gives me the range of 230 to 245 cm without having to change paddles. Now, I can pick my length based on water and weather conditions.
Paddle companies typically produce paddles from 210 cm to 260 cm for touring and the wider fishing kayaks. Most make paddles with a standard blade and an oversized blade. Many kayak anglers like using the oversized blade to push more water, moving faster from one fishing spot to another. Either blade works fine for fishing or touring.
Hopefully, these tips will help you choose the best fishing kayak and paddle to fit your needs. Good luck!
–Bill Schultz is a member of the Jackson Kayak fishing team.
The article was originally published on Kayak Fish
For access to exclusive gear videos, celebrity interviews, and more, subscribe on YouTube!