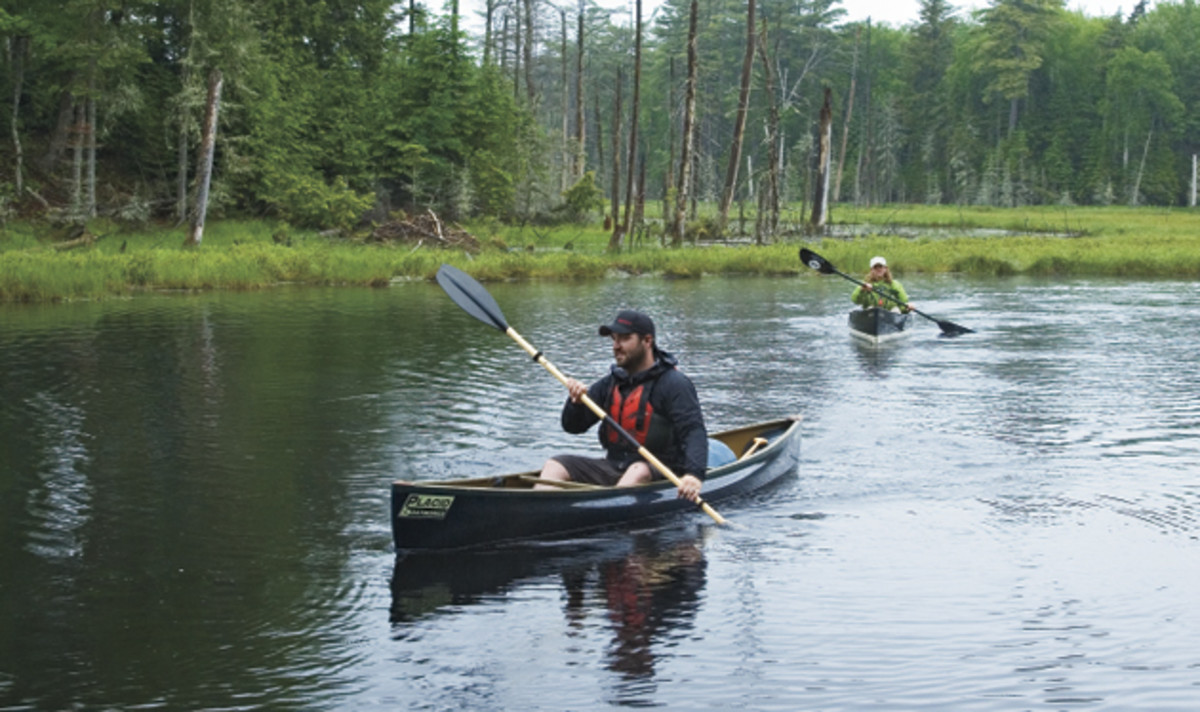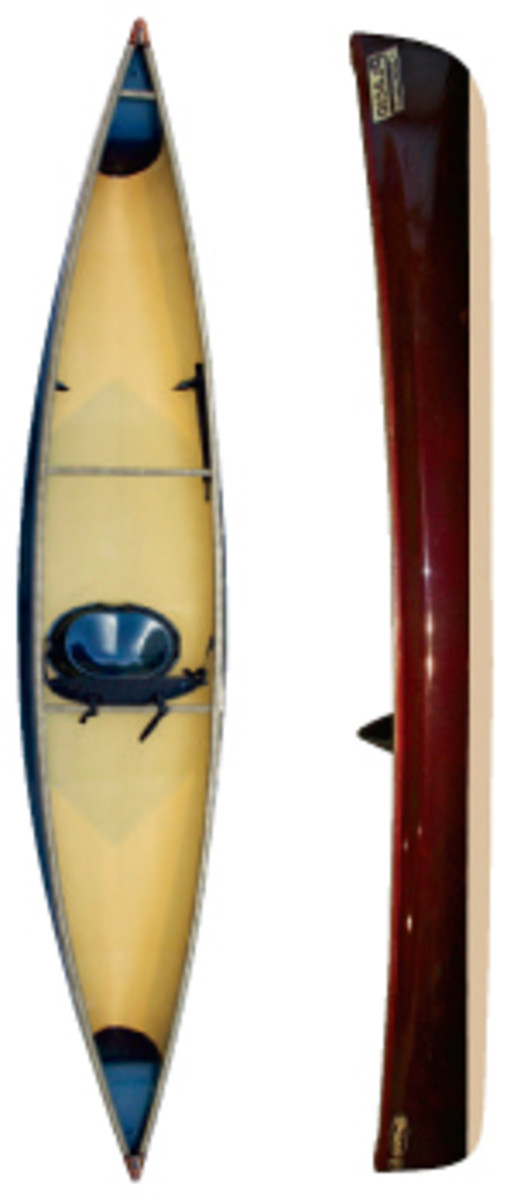 Placid Boatworks Spitfire
($2,845 in XLT carbon,Kevlar, $2,650 with cherry trim, placidboats.com)
L: 12′; W:27.5″; D: 11″, 20-24 lbs.
Touted by this Adirondack boat-crafter as "the most sophisticated pack canoe ever designed," the handmade SpitFire is a modern remake of the classic Adirondack pack canoe—only longer, faster, and more stable than Rushton's original.
It has a significant amount of rocker for a flatwater craft (1.5 inches in the bow, 1 inch in the stern), which makes it highly maneuverable. "It's a little tricky to get the trim right when it's fully loaded with gear," one tester noted. "But once you get it right, it's really fun to paddle." It's also plenty fast for a 12-foot boat, and incorporates a pronounced tumblehome (that little groove along the outside of the gunwales) which provided better hand clearance when using a more aggressive vertical paddle stroke.
Placid Boatworks owner Joe Moore says the SpitFire was "built from the ground up as an open-deck kayak." It shows. The low seat lends itself to using a double-bladed paddle, however, an optional taller seat makes single-blade paddling a joy for experienced open boaters, but decreases stability slightly.
"The technology that goes into these things is just impressive," another tester said, noting the high-end carbon/Kevlar construction. "And the extra-light trim option of weaved carbon fiber not only looks cool, but takes less maintenance than wood trim." The only flaw our testers could find was the lack of a stern thwart/handle for suitcase-style double carries. But at just a hair over 20 pounds, that seemed like an unnecessary indulgence.

The article was originally published on Canoe & Kayak
For access to exclusive gear videos, celebrity interviews, and more, subscribe on YouTube!