Lately I've noticed that there has been a shift in the collective consciousness. A resurgence of activities stemming from a simpler life. The current terminology of this phenomenon is often used by the foodies—they call it the "slow movement." That, oddly, is a reference of intent. One requiring interaction with the process of how something is made or done, purely for the fun of it.
Outdoor retailer Poler's brand motto is about having fun. The kind of fun that comes to life on a whim—an intent for adventure that involves packing up a car with only the necessities and driving to a favorite spot in time to pitch a tent and catch a sunset. It's where the lack of a plan is part of the plan. Fun is about the simple adventures that we find along our journey to finding ourselves.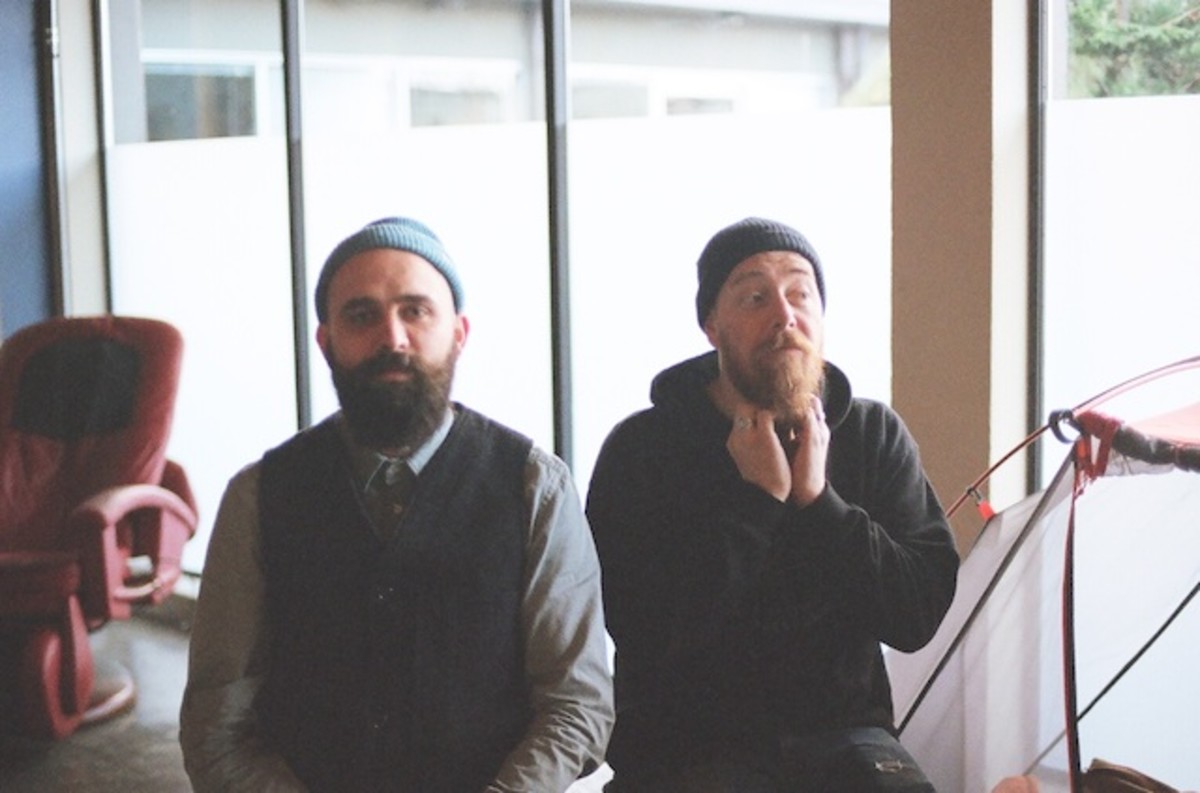 Poler recently collaborated with outdoor brand Lifetime Collective to create a T-shirt, hat, and jacket, and in celebration of this collaboration, Poler co-founder Benji Wagner got to talking a bout how Poler began its journey. Here's a sampling of what he had to say.
What spurred on the idea for the company?

I grew up doing all kinds of stuff outdoors with my dad. We did a lot of road trips and camping, and as I got older I became really involved in skateboarding and snowboarding as a photographer and filmmaker. I felt that the brands in the outdoor industry were not connecting to young people or inspiring them like they used to.
How did you get your start in the industry?
I was a freelance photographer and filmmaker and had shot stuff for a variety of brands over the years.
Poler's website is known for its stunning photographs. Are you still taking photographs yourself? Where did the interest come from?
My grandfather and father are both photographers, so I was exposed to it early. My dad had a darkroom in our basement and he taught me the basics. He was always there to guide me through learning all the ins and outs. It was a lot more complex than it is these days and the trial and error phase was a lot slower and tougher. Once I got into skateboarding and snowboarding photography he couldn't really help me—it wasn't like anything he had ever done. I still take photographs for myself; I always will. I also shoot photographs for Polerstuff.com, though not as much as I would like.
Where did you grow up? Was camping something you've always been doing?
I grew up mostly in Maryland. Camping was always a part of my life. My dad has always been really active and adventurous. He was also 100 percent committed to never staying in a hotel. I have been all over the world and I don't think I paid for a hotel until I was in my late 20s. We always had minivans to sleep in or camped everywhere we went. He is such a talker, he would always end up getting invited to people's houses wherever we traveled.


It's clear that Poler is great for camping and couch surfing, but that seems like it's just where it begins. Where else can Poler take you?

Poler is all about road trips and travel with friends. We make everything you need to camp on the beach or to take a weekend trip to the mountains. Most of what we make is for everyday use, like our backpacks. They aren't for super serious backpacking or anything. There's a mix of pragmatic stuff as well as some stuff that's just for fun.
What's your all-time favorite trip or place to travel? The next place I'm going is always my favorite.
Interview courtesy of Lifetime Collective
For access to exclusive gear videos, celebrity interviews, and more, subscribe on YouTube!