Cool Pope (aka Pope Francis) has been gifted a lot of cool gifts. From surfboards to bikes and anything else you can imagine, Pope Francis has everything. But his most recent gift might be the best of all.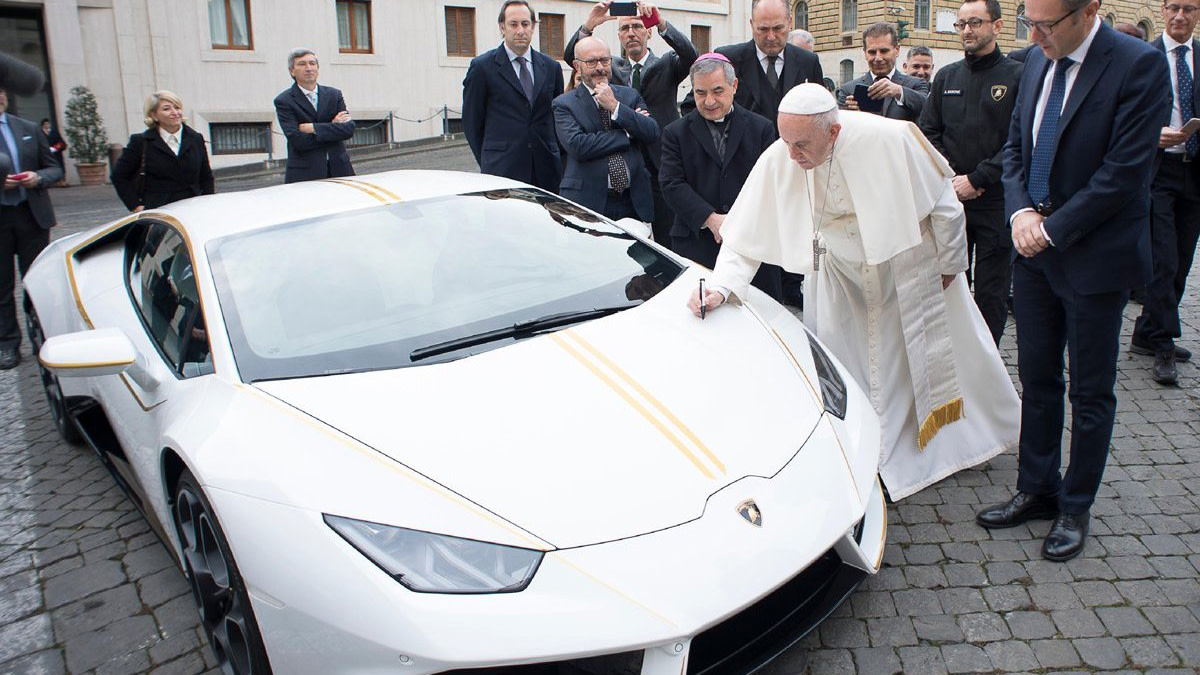 On Wednesday at the Vatican, the Pope was given a custom, rear-wheel drive Lamborghini Huracan. Lamborghini custom-built the Huracan for Pope Francis to be auctioned off by Sotheby's in May 2018, with proceeds going to a papal charity.
Painted to match the papal garments, the Huracan is quite the sight to see. While it won't be replacing the Pope Mobile anytime soon, it should fetch quite the bid at auction.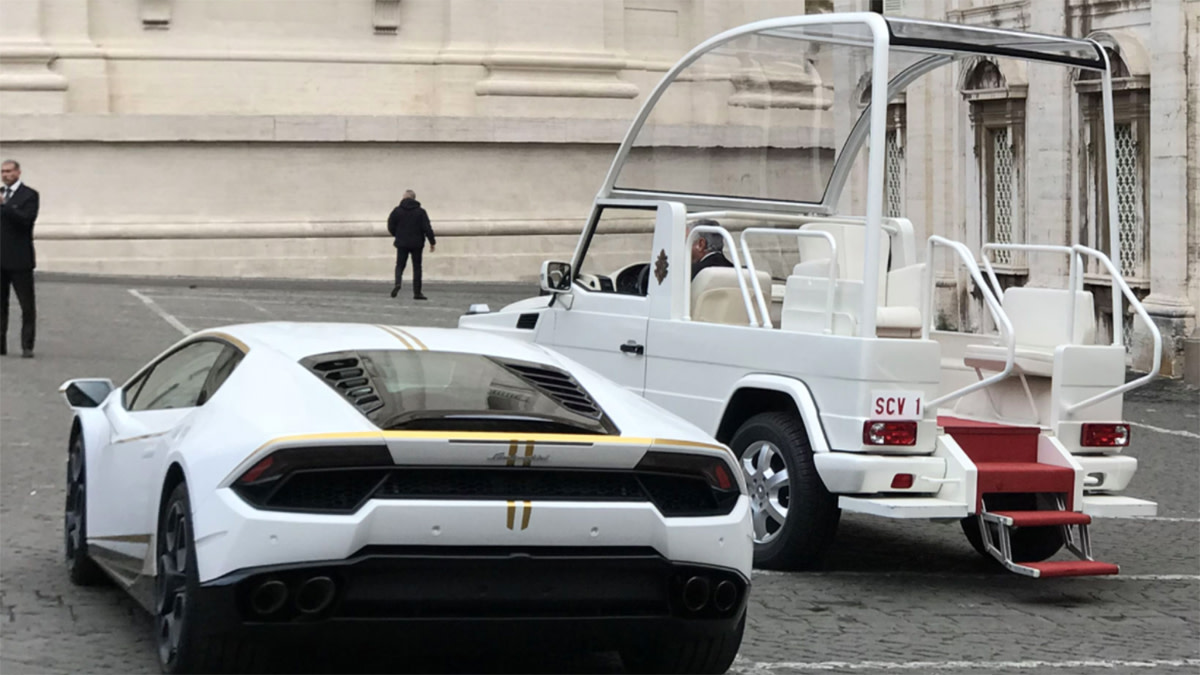 Read more about moto from ASN
For access to exclusive gear videos, celebrity interviews, and more, subscribe on YouTube!