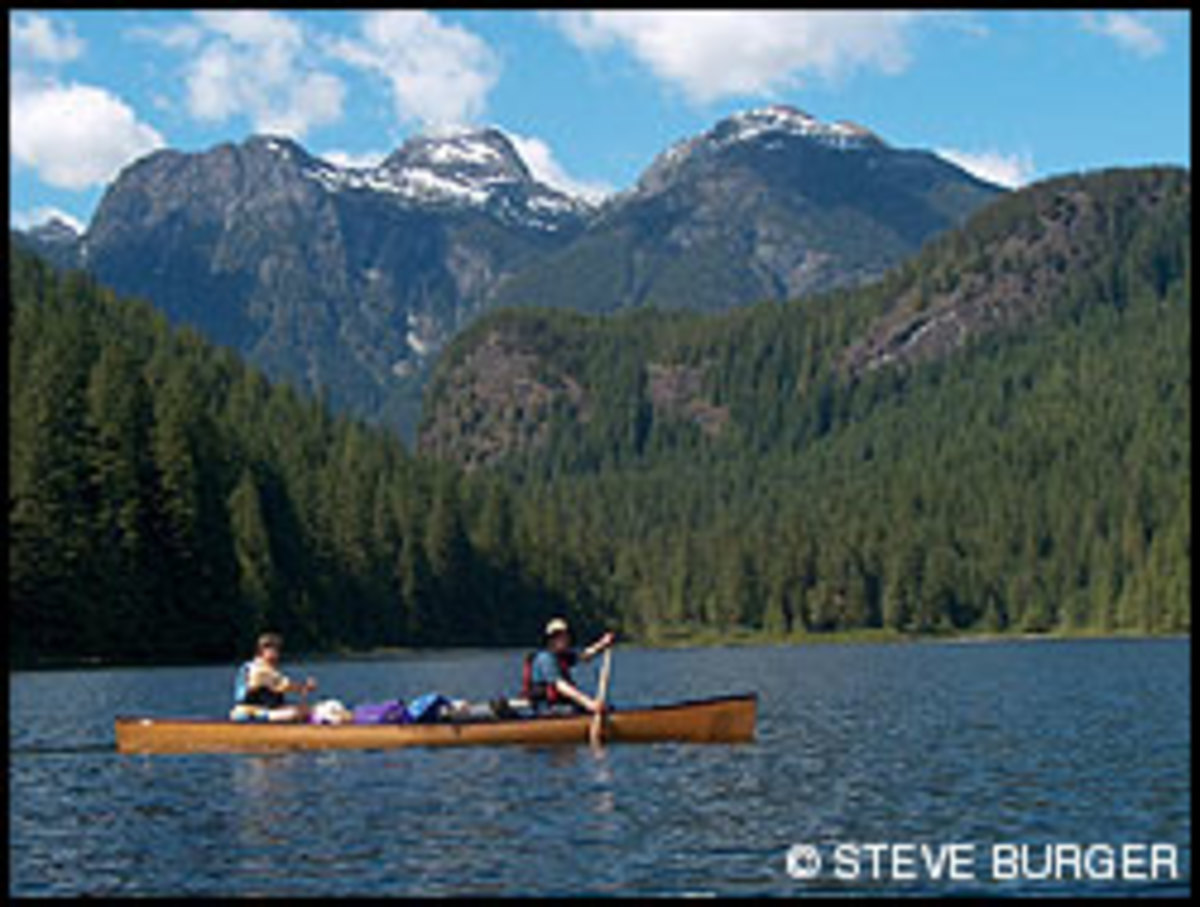 We picked our way through a ghost forest of drowned trees on Lois Lake, searching for some indicator of our portage route. There it was, a faded orange triangle posted on a stump. We paddled on, guided by one triangle after another, till we found the path that would lead us to Horseshoe Lake.
It was a reassuring indicator for the days ahead as we set out on the Powell River Forest Canoe Route. I was traveling with my husband, Douglas King, and two friends, Steve and Ginny Burger, on a canoe trip to this region where none of us had paddled before. We had pretty good maps, but literature about the route was limited and we had little idea of what to expect.
We found a forest fairyland carpeted with ferns and mosses in uncountable shades of green, studded with white bunchberries. We found challenging portages and easy ones between postcard-perfect lakes. We found loons and bear scat and bear tracks, but no live bears.
The Powell River Forest Canoe Route is an inland jewel near the town of Powell River, British Columbia. A group of lakes are clustered ideally for a circuit route, and we planned to spend six days paddling, portaging, and camping among them. The Powell River area is well-known to kayakers as a launch point for Desolation Sound and beyond to the Inland Passage, but it's less familiar to canoeists. We had come to explore after hearing about the route from some folks in Powell River who were organizing a two-day canoe race around the route (www.great
canadiancanoe.ca). Rather than gear up for the race, we wanted to savor the trip at a more leisurely pace. It turned out to be not as leisurely as we had hoped, but still a gorgeous trip.
The article was originally published on Canoe & Kayak
For access to exclusive gear videos, celebrity interviews, and more, subscribe on YouTube!