You approach the coffee counter, fishing through your pockets for change. The woman behind the register eyeballs you. You're shaking a bit, and with cold, numb hands, you barely have the dexterity to pull out the money. Your nose is running … Your lips are numb. (She's pretty sure that you're strung out on something.)
What she doesn't know is that what you're addicted to is the saltwater glide. So much so, that you're surfing in 40-degree water with a windchill factor well below freezing. You wrestled on a thick wetsuit and paddled out into that cold dense ocean for a few waves, simply because your drive to surf doesn't end when the ice cream shop closes for the season.
So, as we get deeper into fall, here are some thoughts for the frosty season to come.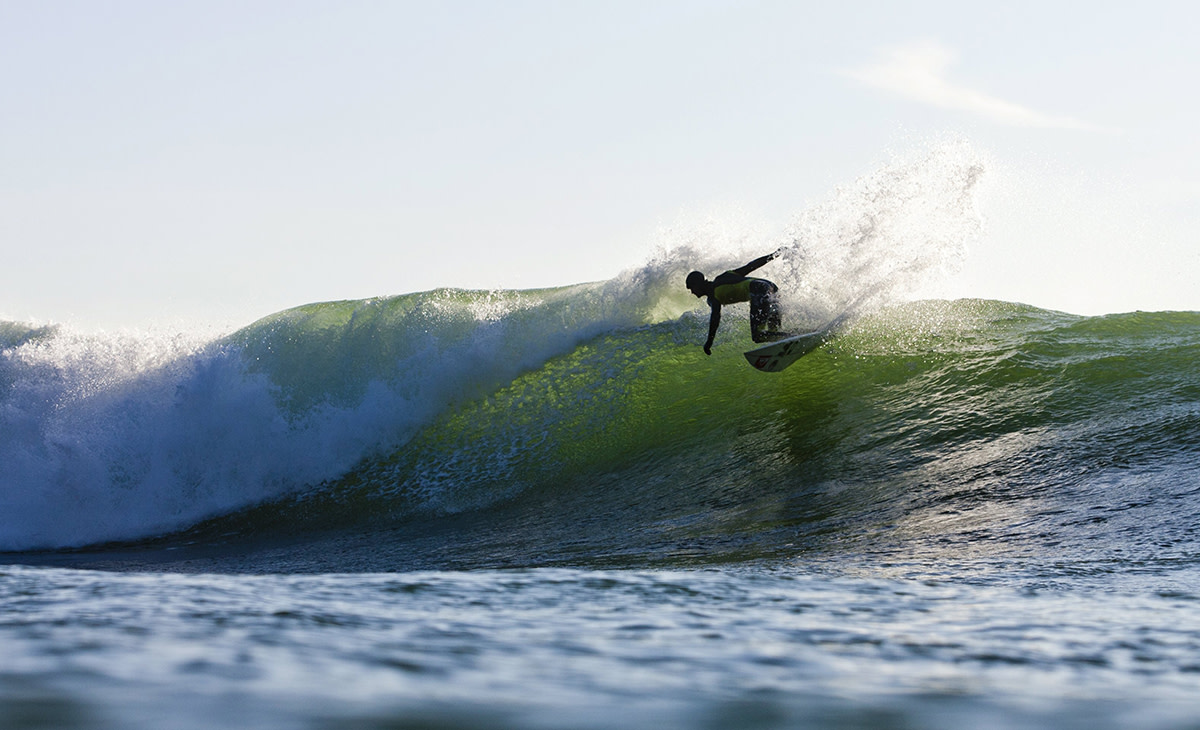 What Is Winter Surfing?
Is any waveriding from December to March considered "winter" surfing? Maybe. Technically. There's a definitive winter on the North Shore of Oahu, but that's not exactly what we're talking about here. The Southeast is so warm that winter is mild. Southern California is so temperate that you can't tell the difference. But the Northeast and the Northwest have legitimate winters. And for all intents and purposes of this piece, let's stick to regions where the combined air and water temp fall under 100 degrees – Northern California up to British Columbia and the Outer Banks up to Nova Scotia. Everyone else can go have a Mai Tai and never complain about being cold.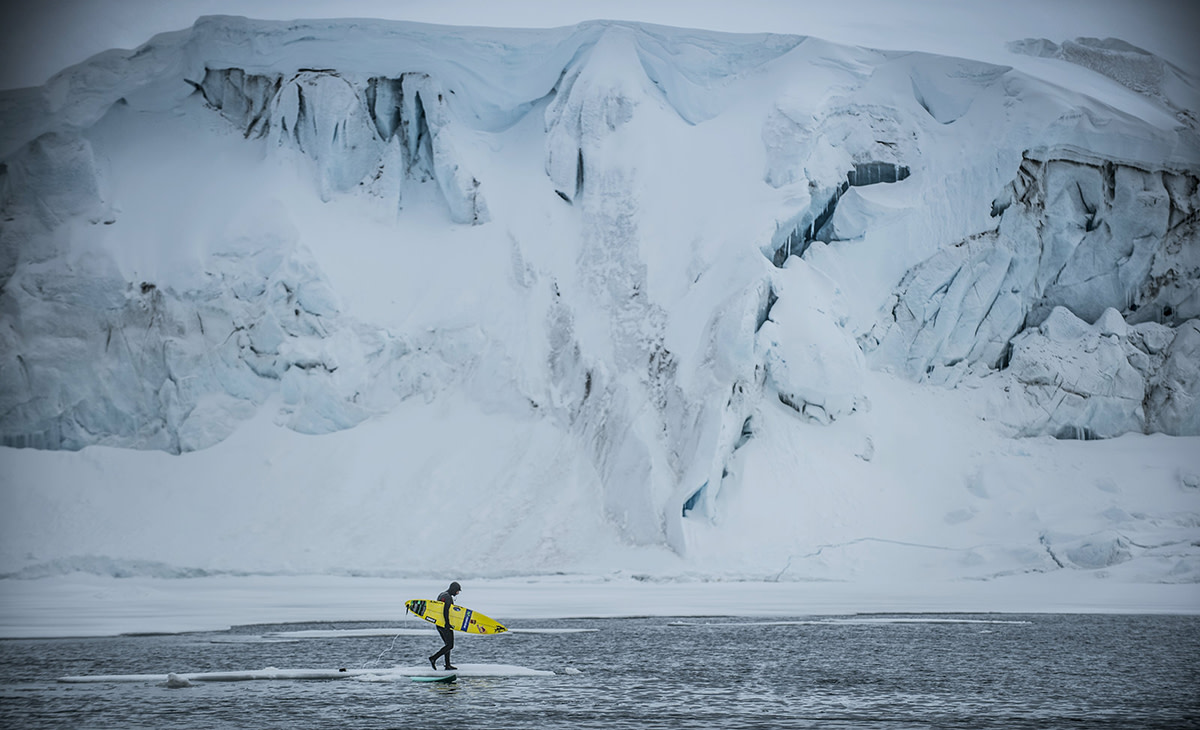 The Big Investment
Let's assume you already have a surfboard and you're regularly getting in the water during the warmer months. Unless you're riding a potato chip shortboard, you can generally ride the same board all year. Overall, the biggest investment you're going to make in winter surfing will be your wetsuit and other neoprene accessories.
For this, we highly recommend going to a surf shop with an experienced staff. (Put aside the argument for online shopping killing the traditional institutions that are brick and mortar surf shops for a moment.) You're going to be spending anywhere from $350-$600 on this suit. You need to try it on in the presence of someone who has been doing this for some time and make sure you have the proper fit.
A winter wetsuit doesn't feel comfortable when you first put one on. If it fits, it feels awkward and constrictive. A wetsuit allows a small amount of water in, which is heated by the body and insulates you. You'll get used to it (sort of). If the suit is too big, it will allow in too much water.
But just how awkward and restrictive should it feel? You need that shop employee who has sat through endless wetsuits clinics and pitches from the manufacturer reps to check the fit and give advice. Don't worry about saving $25 from some online discount depot … A proper fit is priceless.
Wetsuits are generally rated for water temp. But always keep the air temp in mind, as well. Sure, you can wear a 3mm suit in 53-degree water., but what about on a 29-degree morning with howling offshore winds? That's a whole different story.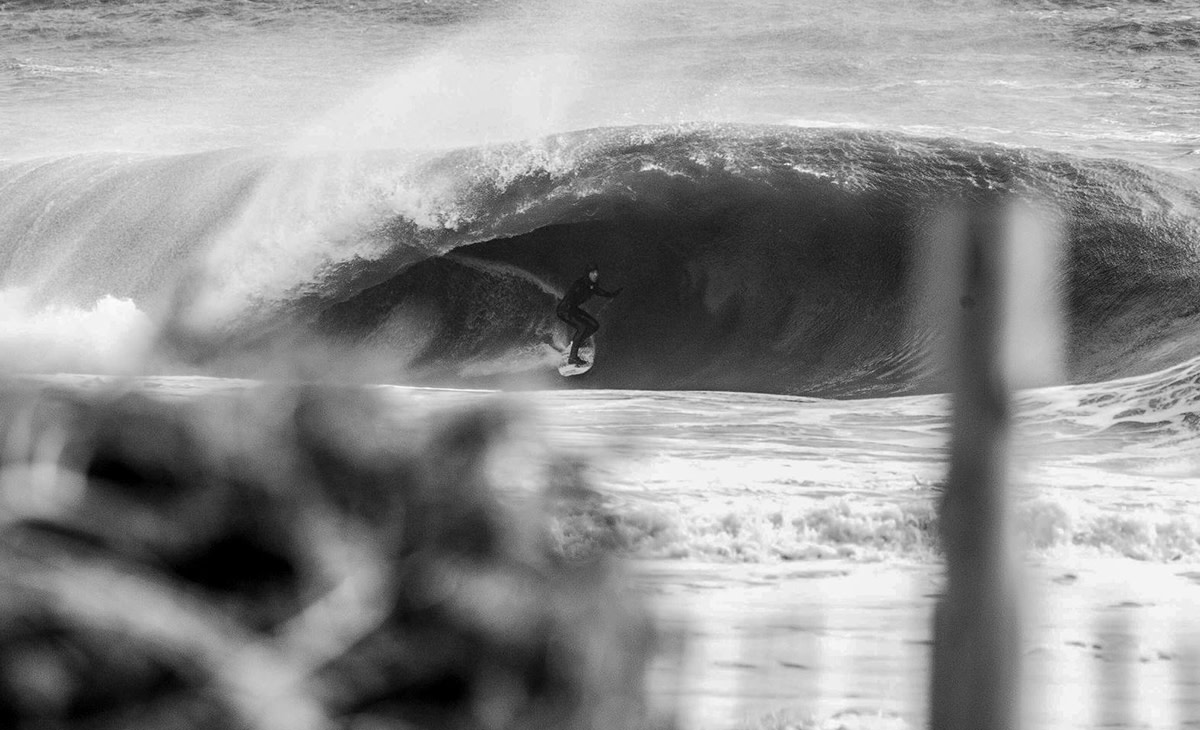 Be Flexible
Physically … be physically flexible. Everything about surfing in the winter will take a higher fitness level: strength, endurance and skill. But flexibility is so important.
You've just put on a restrictive piece of rubber and as they get cold, every muscle in your body is going to tighten up. The best way to combat this is to stretch (and start now).
Even before the first flakes fall, you can be hitting one or two yoga classes a week to lengthen muscles. Keep your muscles as warm as possible before you surf and take that time at the water's edge to stretch out.
Surf Mobile
San Diego County may be home to more "surf mobiles" than anywhere on the planet, which is funny because getting into or out of a wetsuit in 65-degree sunny weather isn't all that daunting. Elsewhere in the world, one of the keys to keeping warm is your pre-surf ritual. Start warm and stay warm.
For those who live in coastal towns, it's easy to get suited up at home and drive to the break in a warm car. For those who don't, it's a little trickier. If you're not into an hour-long ride in your wettie, a surf-friendly automobile is important for getting changed. Getting suited up on an icy sidewalk will give you a chill that you might not be able shake.
Turn your vehicle into a functional surf mobile by getting a bin or bag for wetsuits. Have a dry bag to keep separate your dry clothes. Make your vehicle as easy as possible to get dressed in. Get your board out of the SUV to make space. Drop the seats of your station wagon. Have a cooler jug of hot water on-hand to revive those frozen feet or toes in the middle of a session.
Also, consider buying seat covers for your car, so if you decide to drive home in a soaked suit, it won't make your car smell like a junior high locker room until June.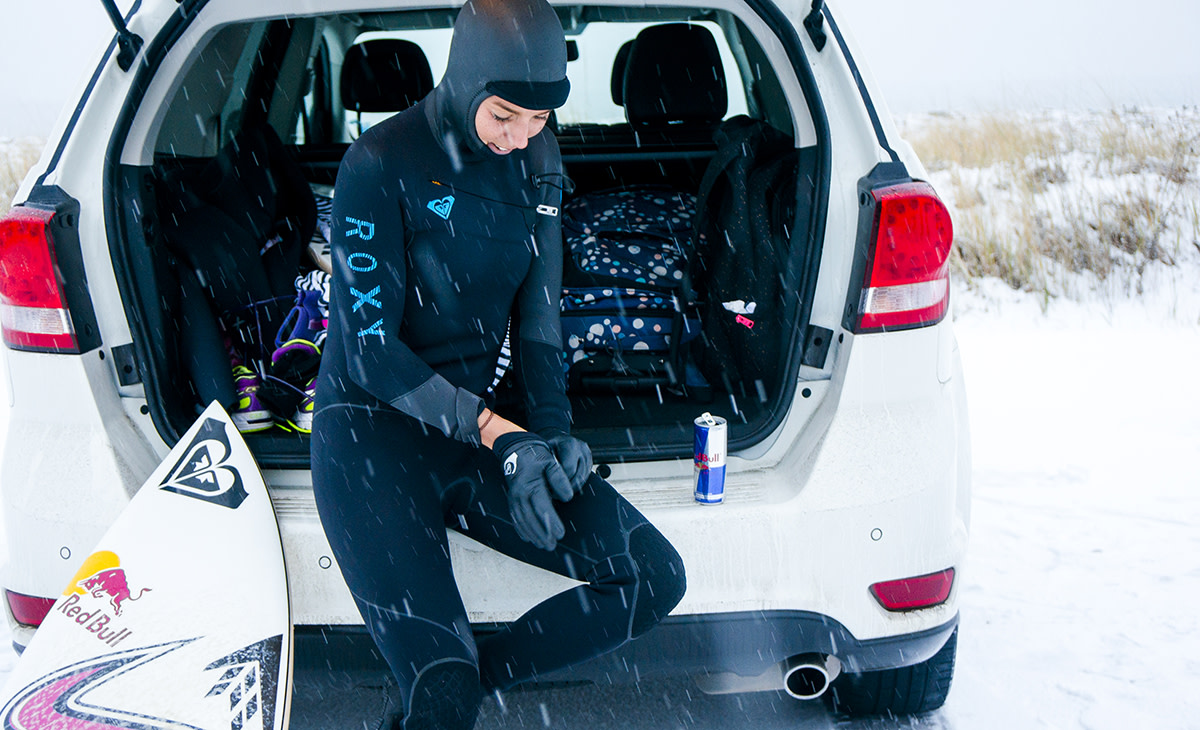 Surf Smarter
If you heed every piece of advice on this list, you're still going to feel like a turtle with a hangover at some point compared to surfing in trunks or a 3mm.
Plan your surfs accordingly. Maybe opt for that slower pointbreak over over the punchy beachbreak. Consider surfing around higher tides when the paddle is easier and there are less suck-up closeouts. Make an effort to get up early to counter the fact that the sun sets at 4:30 p.m. every afternoon.
For access to exclusive gear videos, celebrity interviews, and more, subscribe on YouTube!