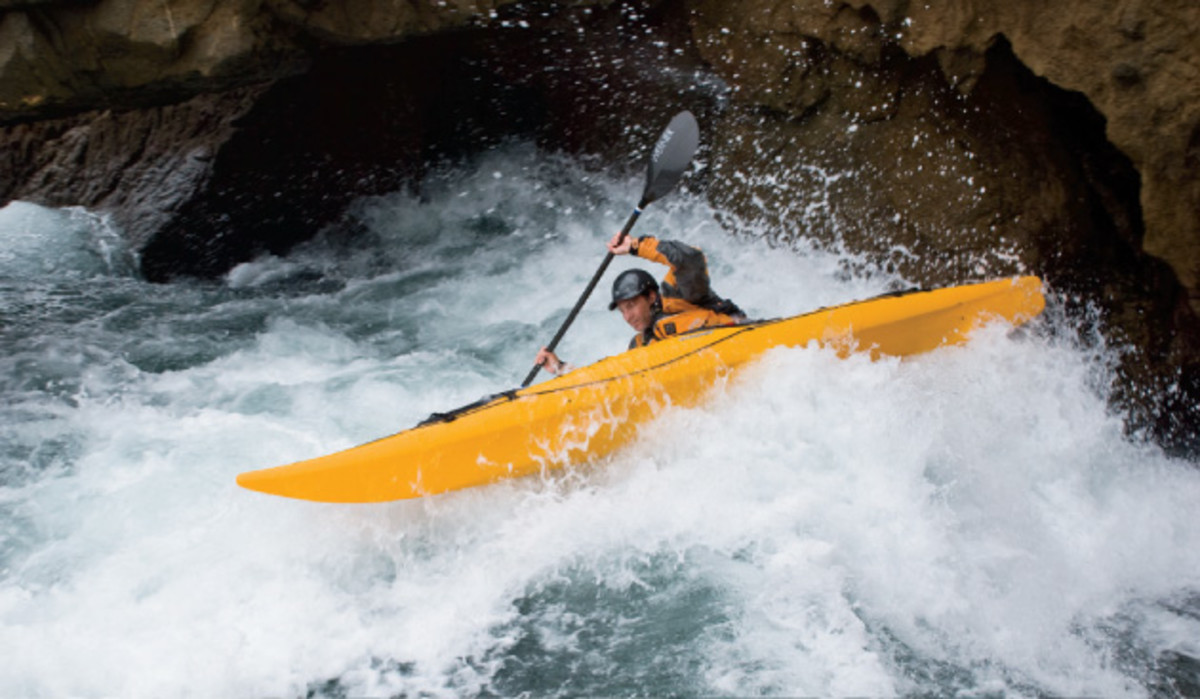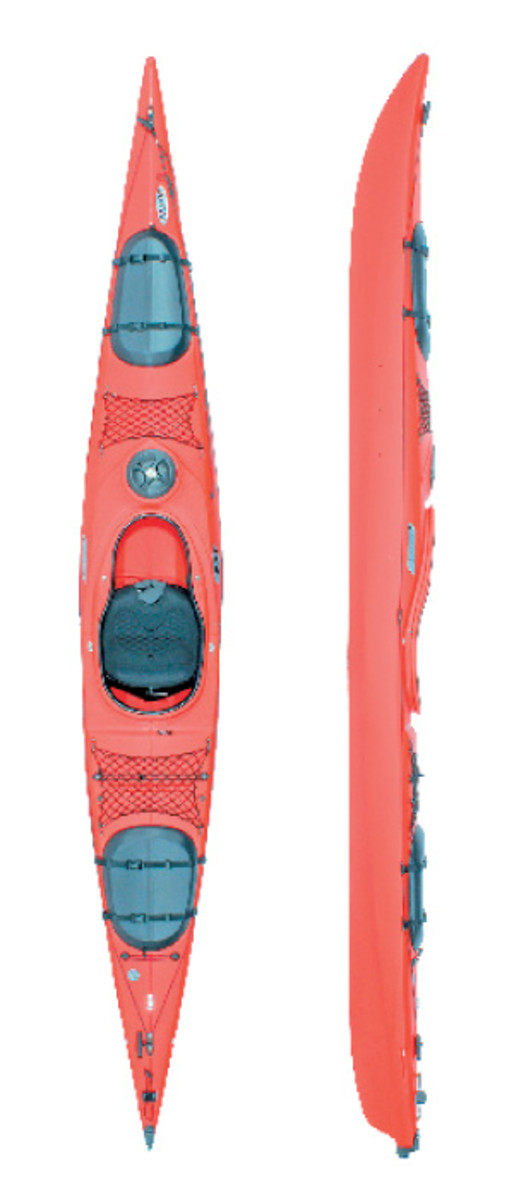 Maneuverable touring kayak
PRIJON MOTION
($1,650 in blow-molded HTP, wildnet.com)
L: 14'11"; W: 23″; 57 lbs.
Prijon's low-profile Motion, which is formed from the same blow-molded plastic the German company uses in its famously durable whitewater boats, comes out of the wrapping ready to hit the rock gardens. Literally. "It's got everything," one tester said, just before a massive swell slammed him up against the walls of a sea cave (pictured). The boat's secondary stability was solid enough to keep him upright with the help of a hearty high-brace; the only casualty was the small plastic attachment for the optional rudder system ($220). "The boat maneuvers great," the same tester said, paddling away from the rocks. "It's a good rough-water touring boat." The Motion is light, fast, and decked out with a full set of touring features including a vast array of deck lines and net rigging, plus hatches with both neoprene and plastic covers, which, in addition to the sealed bulkheads, actually kept the dry storage compartments dry (even when getting slammed by waves and rolling repeatedly). It's a boat you can actually execute surf landings in and not feel guilty about it. Our testers' favorite feature: the ultra-easy-access day hatch in front of the cockpit. The outfitting system features multiple adjustments for every body part in contact with the boat, and it proved extremely comfortable for a full day of getting tossed about in the surf. General consensus: The Motion is an ideal boat for small to medium-large paddlers to get outside and moving, anywhere. And it's remarkably difficult to bust it.

The article was originally published on Canoe & Kayak
For access to exclusive gear videos, celebrity interviews, and more, subscribe on YouTube!