In the world of skiing, French freeskier Candide Thovex has already gained a reputation for being larger than life. One part creative genius, one part skiing madcap, the 33-year-old Thovex has created numerous edits that have set the ski world ablaze from his iconic "One of Those Days 2" video to his latest commercial with Audi that featured him ripping up a mountain sans snow.
And now, in the third installment of his "One of Those Days" trilogy released Tuesday, Thovex proves he's just as crazy as ever.
RELATED: Watch pro skier Candide Thovex rip down a mountain without snow
The video starts with Thovex showing some of the media's reactions from across the world after the release of "One of Those Days 2" before Thovex drops into Val Blanc in France, just as he has in the previous two installments of the series.
RELATED: An insane day on the slopes with Frenchman Candide Thovex
Right away, Thovex sets the tone by skiing between the legs of another skier, before launching a super stylish 360 over a passing speed flier. Shortly thereafter, Thovex shoots through a pair of snow tunnels, landing a backflip as he transitions between the two.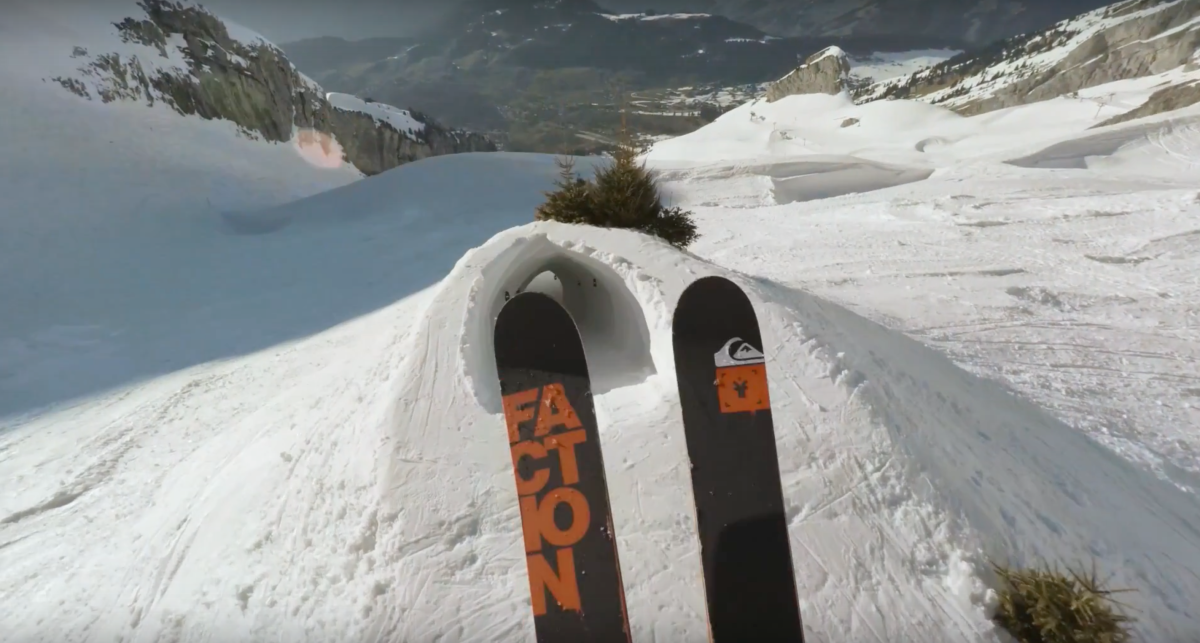 He continues to rip down the mountain, getting to the point where there's hardly any snow left before flying over a passing bike race.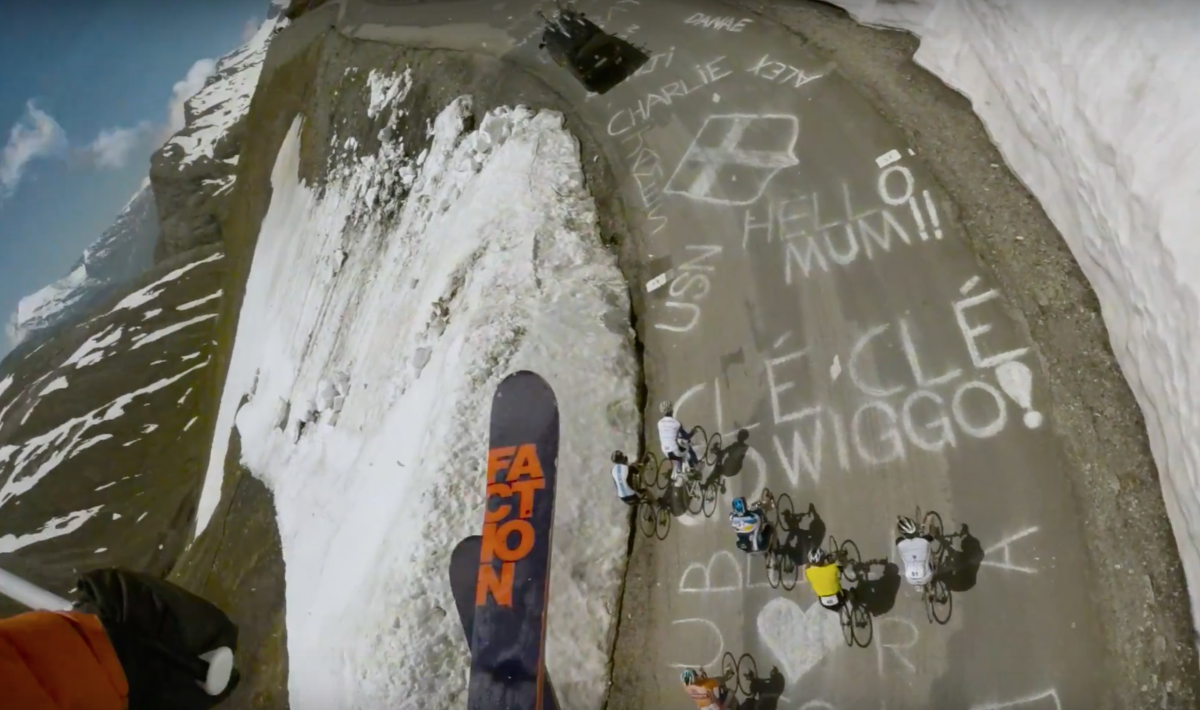 If that wasn't enough, Thovex follows that up by jumping over a sitting helicopter, narrowly avoiding its spinning blades.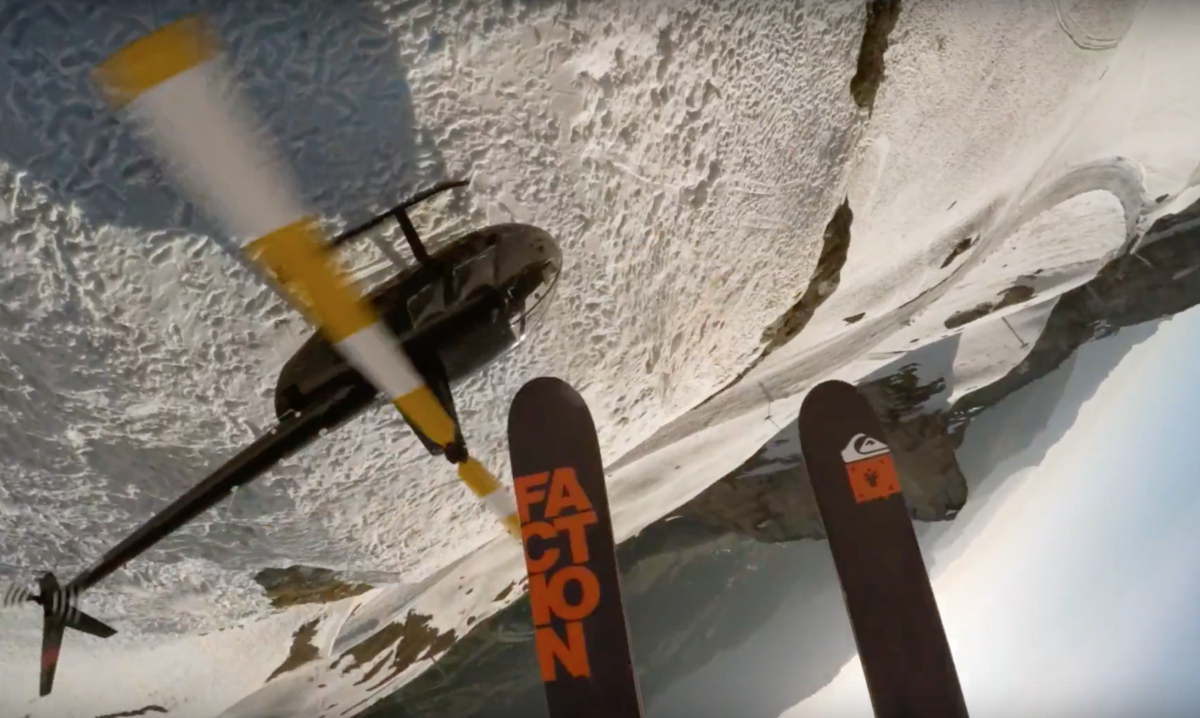 To end the edit in his typically bombastic fashion, Thovex glides down the grassy slopes of Val Blanc before skimming a jaw-dropping distance and latching onto a tow line hanging from a hovering helicopter and being airlifted away.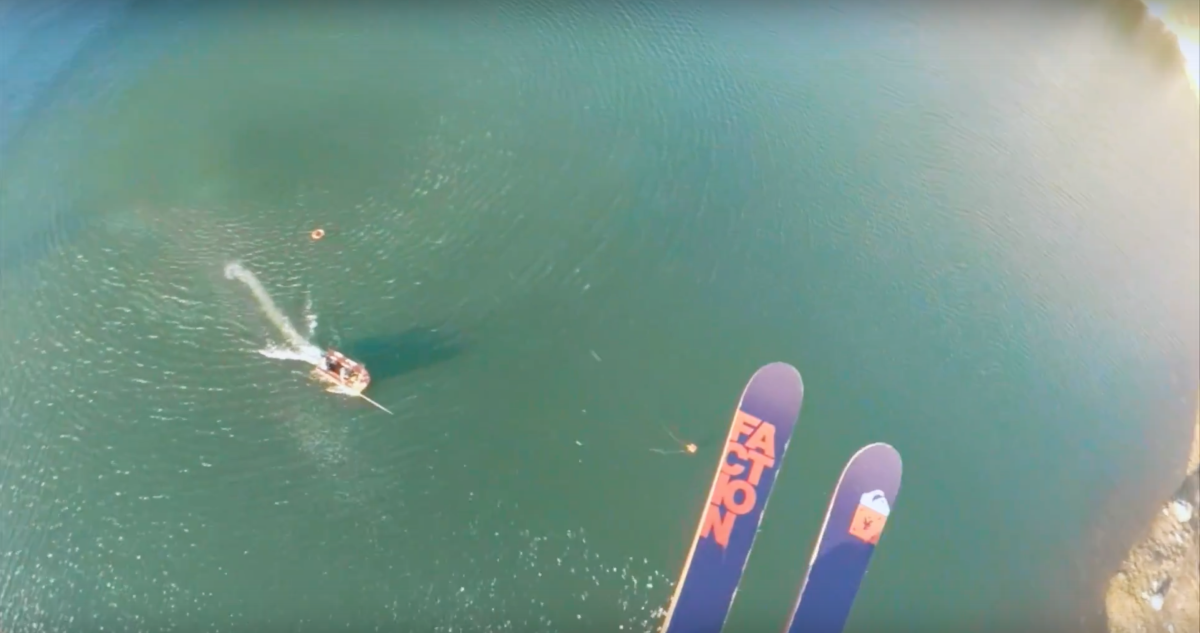 The reaction to his video was immediate, with action sports stars like Todd Richards taking to social media to express their excitement:
You know @CandideThovex new vid is going to be bonkers. Ive been looking forward to Ootd3 for a while. @Quiksilver pic.twitter.com/RHPpv2qmmV

— toddrichards (@btoddrichards) February 23, 2016
Yessss @CandideThovex does it again #oneofthosedays3 https://t.co/upDQRhXtYq

— Steven Nyman (@Steven_Nyman) February 23, 2016
@CandideThovex does it yet again! https://t.co/Ky7xcEGcXD

— Kristi Leskinen (@KristiLeskinen) February 23, 2016
More from GrindTV
Lifeproof wants to send you on an adrenaline-packed road trip this summer
How to fly with your ski equipment
Why the inflatable SUP board deserves a little more credit
For access to exclusive gear videos, celebrity interviews, and more, subscribe on YouTube!