Generally speaking, when people go sand skiing, it's a fairly tame endeavor due in large part to the fact that sand is a significantly harder surface to gain speed on then snow and ice. Consider that the world speed record for sand skiing is only 57 miles per hour — more than 100 miles slower than the snow skiing speed record.
RELATED: Who needs snow when you can ski/snowboard on leaves?
As such, you aren't likely to see your average skier throwing double corks while sand dune skiing.
But where there's a will there's a way, and on Wednesday, GoPro released its new ski edit titled "Dunes" which showcases Swedish freeskiers Jesper Tjäder and Emma Dahlström turning Peruvian sand dunes into a terrain park:
That five-minute edit shows Dahlström — the 2015 X Games slopestyle gold medalist — and Tjäder throwing down on two separate Peruvian sand dunes.
The first half of the edit — the freestyle portion — is shot on the sand dunes near Huacachina, a small village and desert oasis in the southwest part of the country, and features the duo attacking a jump and rail course that they built on the dune.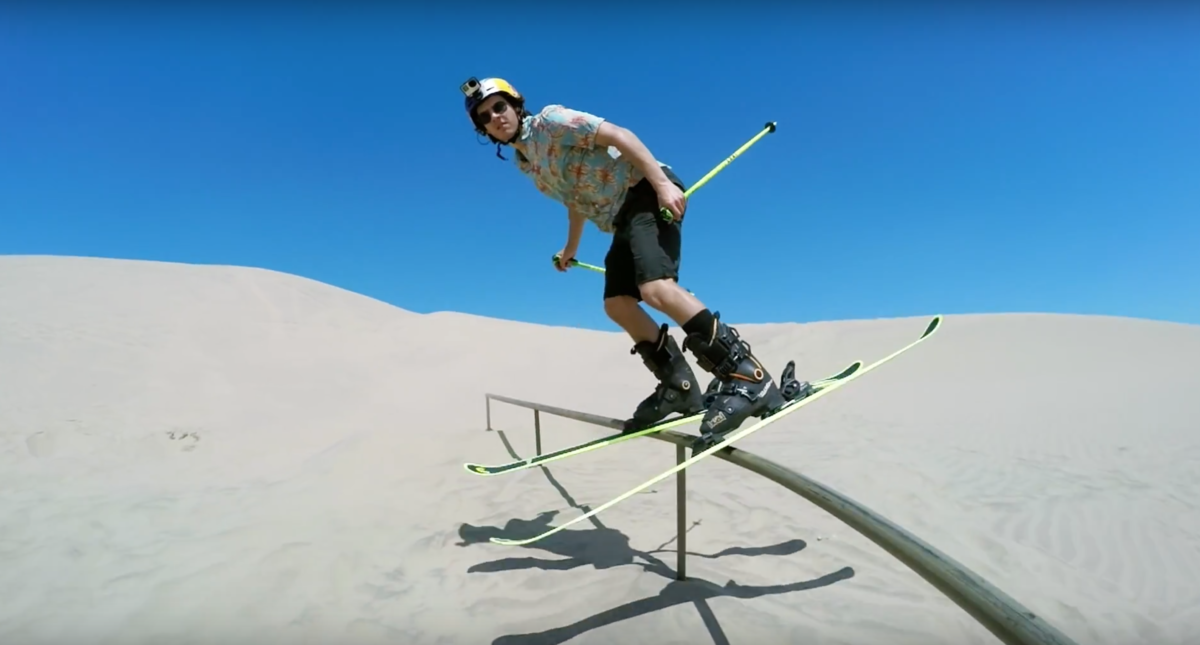 The second part of the edit follows the two as they journey to the Cerro Blanco sand dune, which at 6,791 above sea level is the world's highest sand dune. The immense scale of Cerro Blanco allows for continuous runs of over 1 kilometer, a unique experience in the world of sand skiing.
RELATED: Watch a pro skier rip down a mountain with no snow
But it wasn't all sunshine and 12-meter S-rails for Dahlström and Tjäder: Setting up the terrain park and accessing Cerro Blanco was arduous.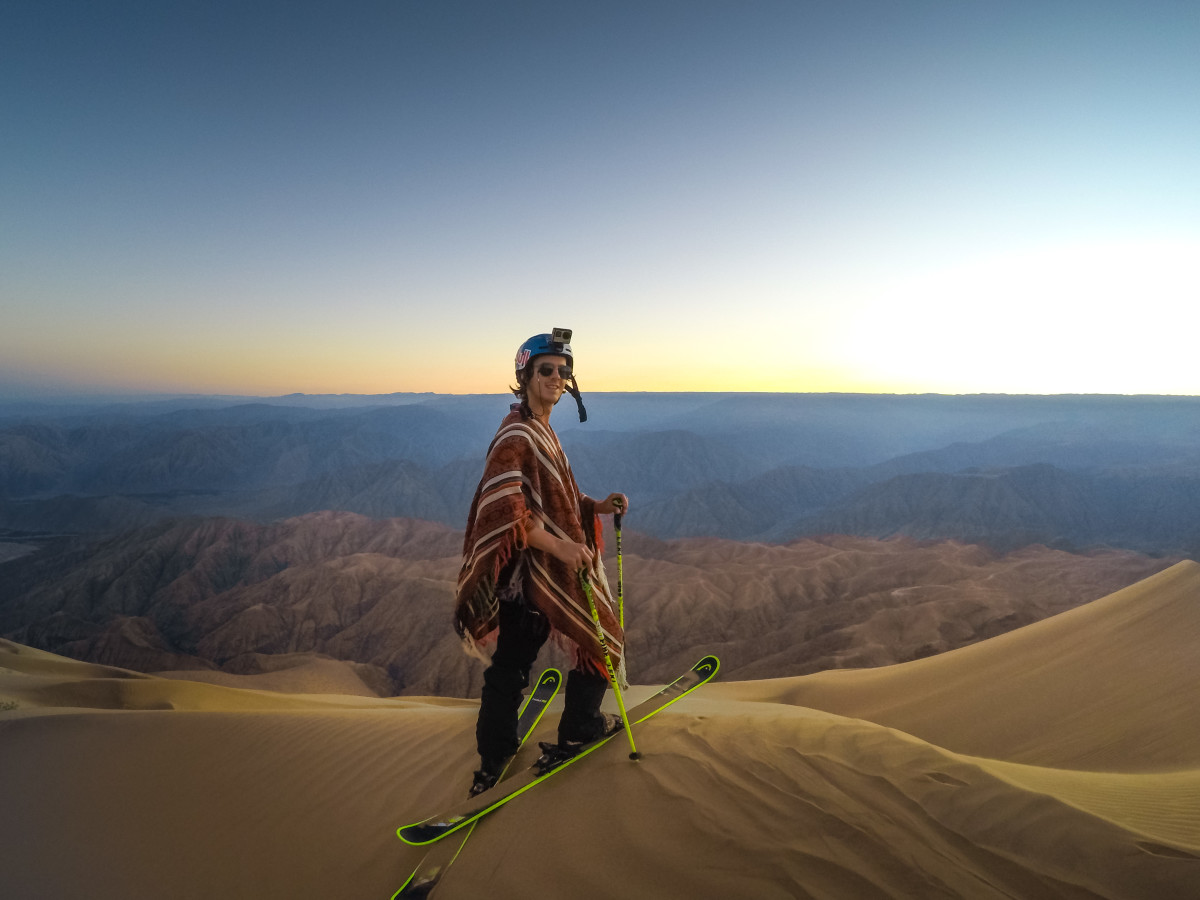 In email correspondence with GrindTV, film crew members said the process of constructing the terrain park section required the team to physically drag the S-rail by hand through the desert and to stack huge, heavy sand bags on top of each other to build the kickers.
That physical exertion, combined with the intense heat and a hike up to the peak of Cerro Blanco that took several hours, resulted in crew members falling physically ill and Dahlström and Tjäder questioning whether or not they'd even be able to complete the edit.
Luckily, everything came together, and they nailed it.
More from GrindTV
Best ski highways in North America: Canada's Powder Highway
Surf/snow photog crowdfunds tuition for Nicaraguan children
How to climb one of Spain's most ancient and celebrated peaks
For access to exclusive gear videos, celebrity interviews, and more, subscribe on YouTube!