Whoever handles JetBlue's social media has their hands full this week. On a recent flight, the airline reportedly charged the World Surf League's No. 15 ranked surfer, who is about to release the most highly anticipated surf film of the year, $500 to fly his bag full of Pyzel surfboards.
Following the Moche Rip Curl Pro Portugal, John Florence was in New York meeting to promote his new film, View from a Blue Moon.
RELATED: 'View from a Blue Moon' trailer released
It was on his flight back to L.A. that the fiberglass abuse occurred.
According to JetBlue.com, the airline accepts one surfboard per case, which must be less than 100 pounds at $50 one way, per board. The airline's policy states, "Sporting goods/equipment will only be accepted for transportation at the customer's own risk. JetBlue Airways will not be liable in the event that the item is damaged, lost, or spoiled upon arrival."
Not terribly happy about the situation either was Jon Pyzel, Florence's shaper since he was a kid. To have the talented Hawaiian riding his boards, Pyzel has to mow out dozens of sticks a month.
"It's not just the time and materials. Those are handmade, irreplaceable boards. You can't just go buy another one at Costco. One of those boards, he had for a year. He was riding it in heats because it worked so well for him," Pyzel told GrindTV.
"Look, every surfer knows that we're getting screwed every time we fly, but I don't even know how you would damage a bag that bad."
Even before the great recession, when airlines decided to nickel and dime customers for everything from carry-on bags to peanuts, surfers were charged high baggage fees for surfboards. It was particularly maddening when other sporting goods, like skis or golf clubs, flew for free. Though golfers now have to pay, surfers are still regularly charged anywhere from $50 to $200 to travel with surfboards. And that's each way!
RELATED: KLM/Air France lets surfers check boards instead of bags
With so many collective followers, friends and fans of both Florence and Pyzel from around the world took to the Internet with rage, not only voicing their opinions, but subsequently hijacking JetBlue's own social media. Many surfers who travel as a lifestyle instead of a job seem to be taking out frustration on the company.
Each Instagram post that JetBlue has made for the past several days has become a target for rage from surfers who have paid considerable baggage fees for years and/or had similar incidents.
As expected, some comments border on slander, others border on comic genius. Many are pledging to boycott the airline.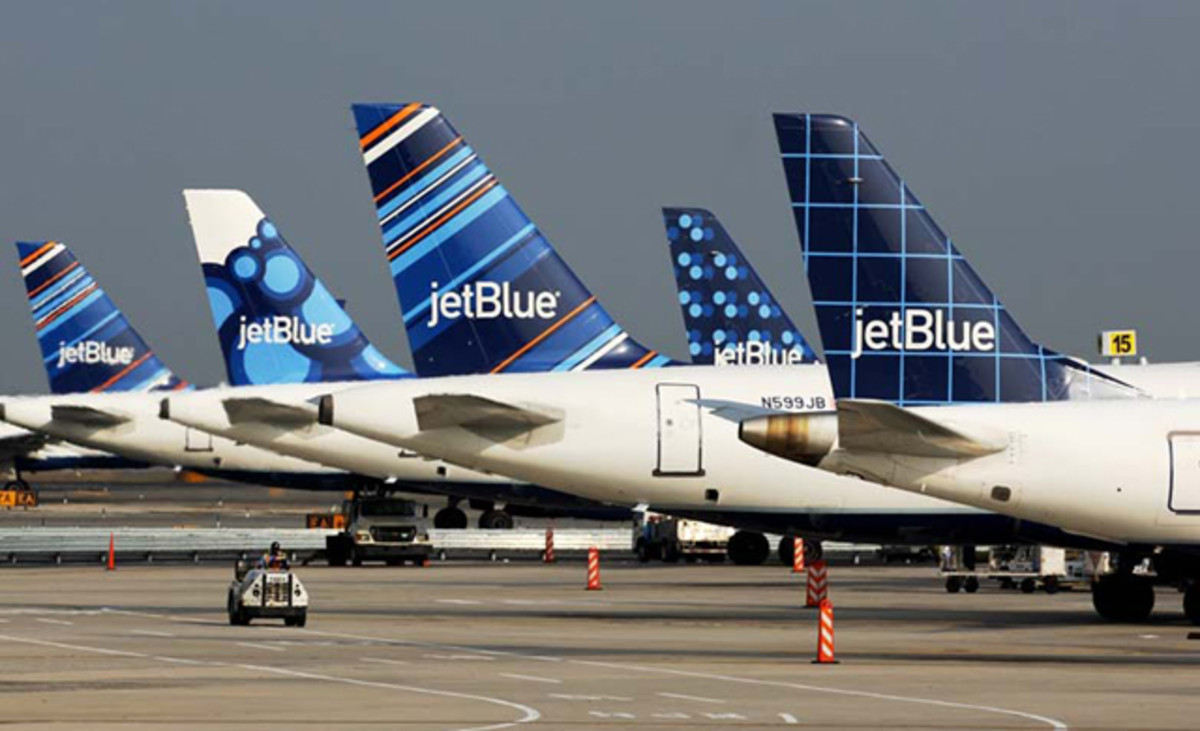 "If you look at the comments, people are going off. But I don't think John John intended for that. He's not one to take shots. Pretty much all the airlines have the same policy. JetBlue happened to do it to a high-profile athlete. But, bottom line, it doesn't matter who he is. They had terrible customer service. They should treat us all better. They blew it and I am sure they are losing business because of it. But I still doubt they'll learn," laughs Pyzel.
Today, JetBlue told GrindTV, "We work hard to ensure that all belongings checked by JetBlue customers arrive at their destination safely and in good condition. When checking surf equipment, we ask customers to limit a single board to each case to prevent damage."
While that may be easier for the airlines, traveling with two, three or 10 single board bags (in the case of Florence) is not practical for any surfer and adds more gross weight to the flight and the traveler's back.
JetBlue stated that in this particular instance, the baggage-service team had worked with Florence to resolve the issue.
JetBlue (NASDAQ: JBLU) bills itself as "New York's Hometown Airline." It services 87 cities in the U.S., Caribbean and Latin America with an average of 825 daily flights. They have also used surfing in marketing and were a sponsor of the now-defunct New York Surf Film Festival. View from a Blue Moon will be released on Nov. 11.
More from GrindTV
How one film series is bringing women's kiteboarding into the mainstream
Pro photog Morgan Maassen shares his 5 top tips for success
6 of the most powerful waterfalls in the world
For access to exclusive gear videos, celebrity interviews, and more, subscribe on YouTube!