Sponsored Content
$2,795
12'6″ and 14″ available in a variety of widths
Infinity made the Blackfish with one simple goal in mind: to make the best possible all-conditions race board around. Over the years, the team out of Dana Point, California has honed this shape into one of the best-selling and most recognizable shapes on start lines around the world.
The secret sauce to the Blackfish is in the nose profile. Bulbous enough to punch through chop and oncoming waves but not too large to get in the way while riding bumps downwind or in steep sections of waves, the shape is responsive, yet stable.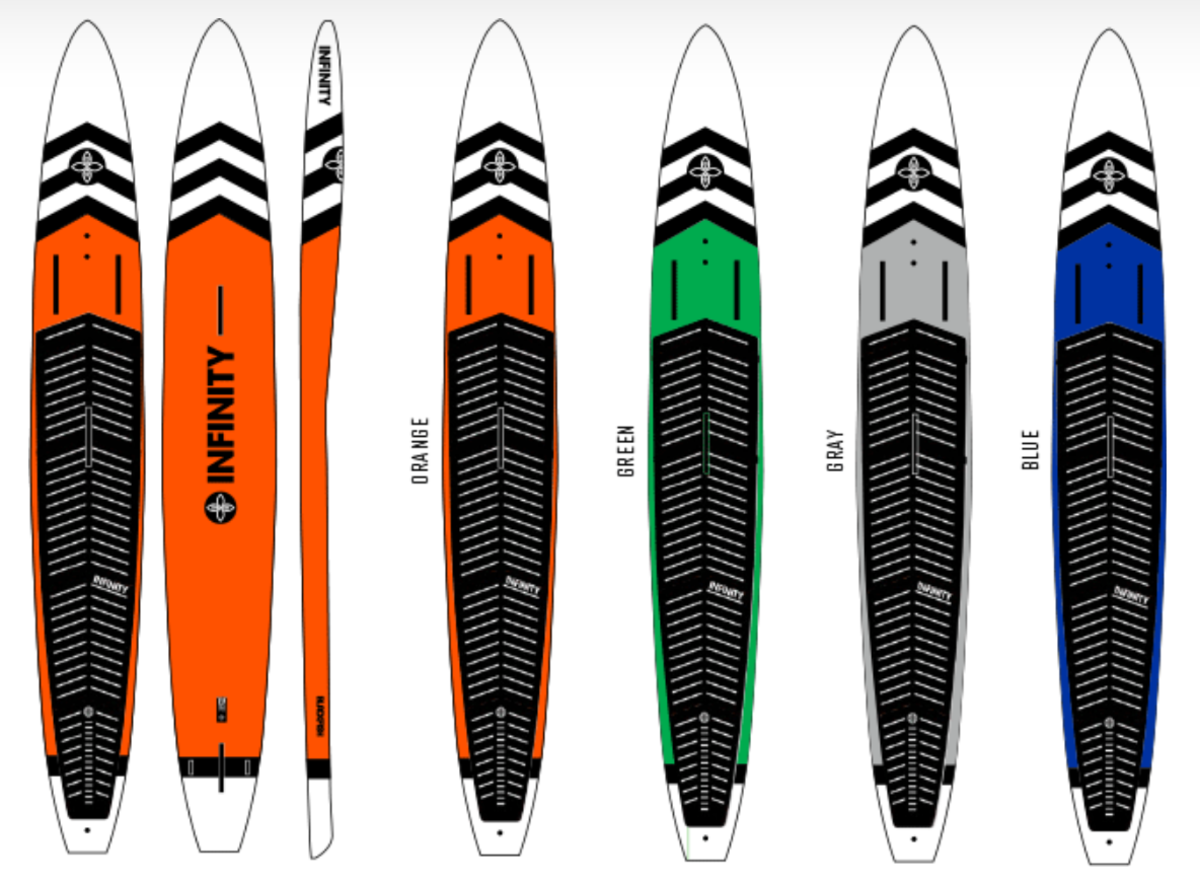 The generally parallel outline of the shape adds to momentum and speed but also adds to that stability. The base of the board is a wild, yet functional, combination of design elements: a reverse-V runs down the middle to channel water and add lift; angled, rolled rails maintain speed while keeping stability; while a more traditional concave V runs out the back to keep the tail high in the water during sprints.
If that isn't next level enough for you, the extras on this board are fantastic. There are extra screw ports for customizing your handle placement, a GoPro/Speed Coach mount up front, multiple fin configuration options and a three-part, closed-cell mat that finishes with a generous raised pad so you can always tell where your feet are on the board.
Boards that can take on almost any condition are rare. The Blackfish does not only that but excels when things get tough. If you're the type of paddler that likes to get comfy on one board for all-weather paddling—from surf racing to downwind paddling to rough water slogs—the Blackfish provides.
Save $400 off an Infinity Wide Aquatic Surf Air!
Sponsored Content
The article was originally published on Standup Paddling
For access to exclusive gear videos, celebrity interviews, and more, subscribe on YouTube!