Sponsored Content
$2,795
12'6″ and 14″ available in a variety of widths
The Whiplash is Infinity's flatwater speedster, designed to go as fast as possible in calm conditions. It's a wild, functional shape that pushes the boundaries of velocity.
The base of the board, like it's cousin the Blackfish, has a generally parallel outline and features an inverse V, which funnels water down the middle of the board, while the speed-edge rails (based on surfboard design) shed water off their high points. The nose is a pretty classic displacement design that transitions almost immediately to a flat bottom for so it can handle things when the going gets a little rough. The tail is where things get really crazy: a hard-edged step pintail is embedded in a wider square tail. If that sounds like rocket science, it kind of is but it's super practical. It "tricks" the board into thinking it has a very narrow tail, thus increasing glide and speed while keeping the stability of a board with a wider tail block.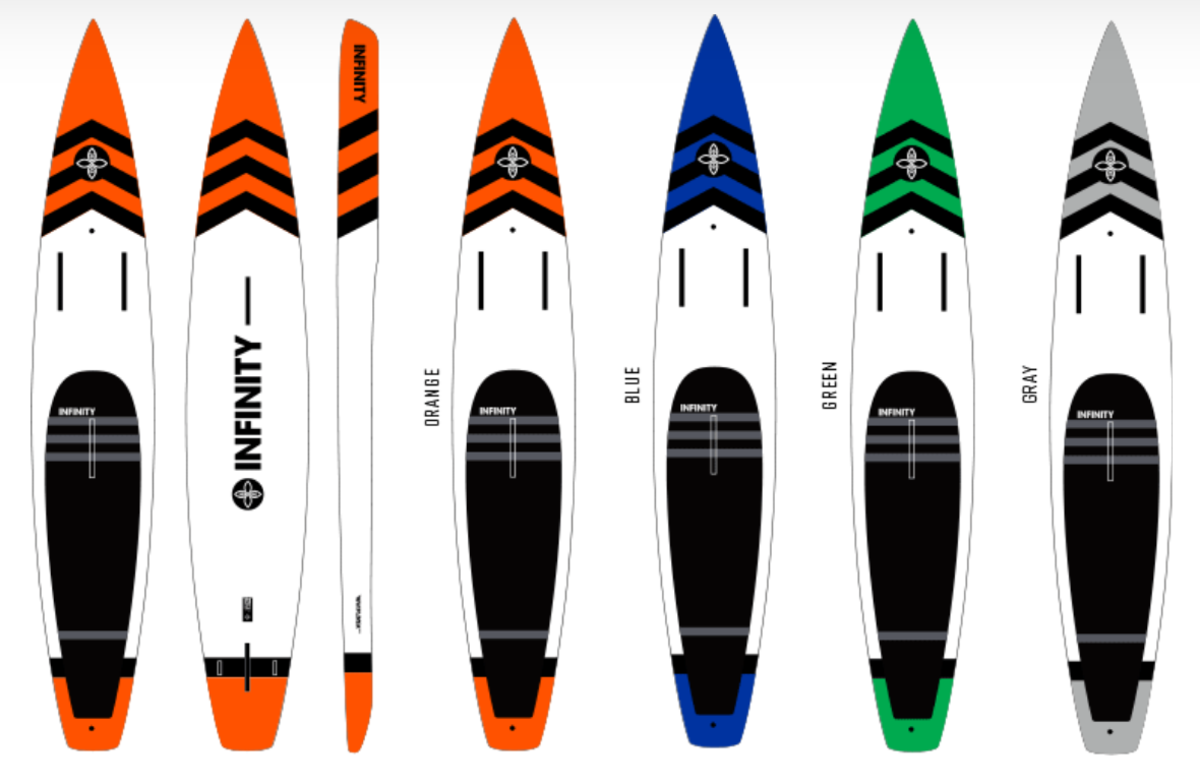 The deck has a deep cockpit, something that Infinity did in many of their early race boards, that's deepest where you stand and thickest in the tail, for stability in buoy turns or riding bumps.
As with their other boards, there are multiple options for lifeguard handle placement as well as a GPS/GoPro mount at the front of the board.
As Boehne says, the Whiplash, "feels super greasy." Grease is what you want for flying in flatwater.
Save $400 off an Infinity Wide Aquatic Surf Air!
Want a board for rougher water? Check out the Blackfish.
Sponsored Content
The article was originally published on Standup Paddling
For access to exclusive gear videos, celebrity interviews, and more, subscribe on YouTube!