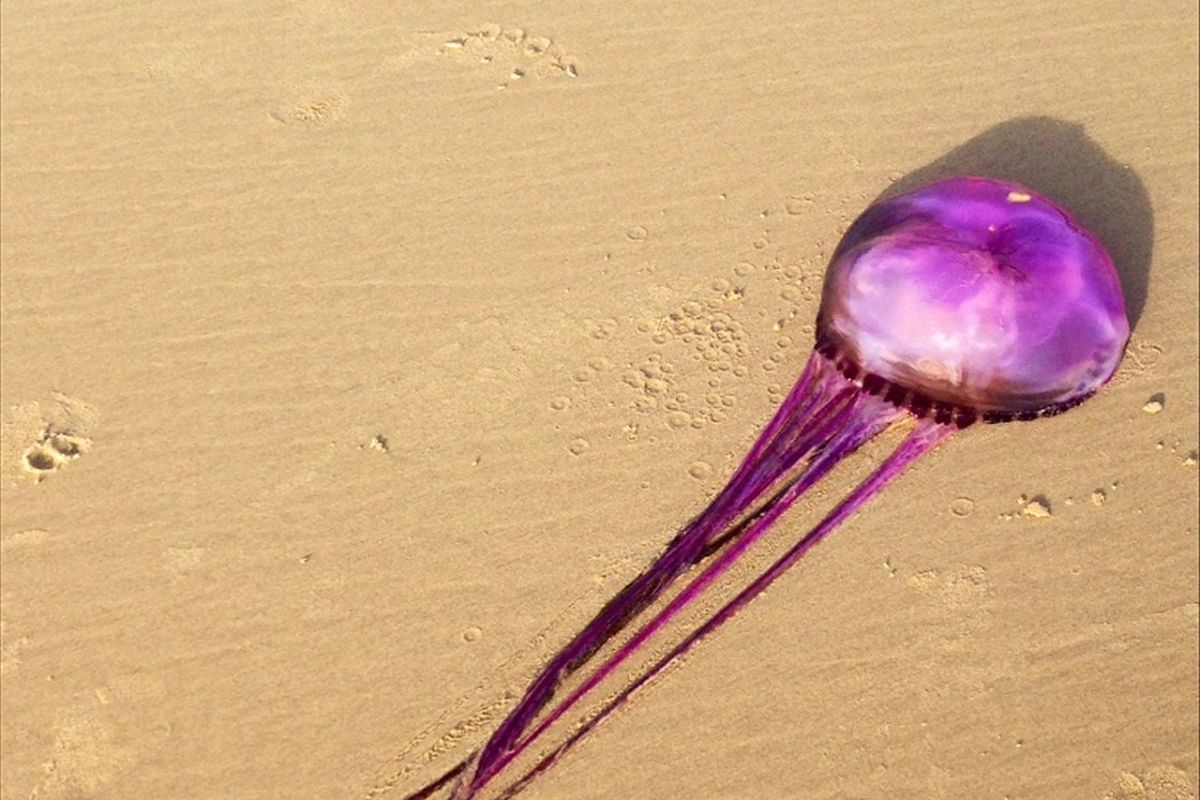 The color purple has scientists in Australia excited because it's a hue belonging to a jellyfish the likes of which nobody has ever seen before, leading some to surmise it is a new species.
A local fisherman pointed out the brilliantly colored specimen in the surf to lifeguards early Wednesday at Coolum Beach on the Sunshine Coast.
Lifeguards donned gloves, picked up the purple jellyfish, and put it into a bucket for transport to Underwater World SEA LIFE Mooloolaba for identification, according to ABC Sunshine Coast and The Courier-Mail.
"I've never seen anything like it," jellyfish expert Lisa-Ann Gershwin said. "And honestly, being purple, it alerts me to the fact that it might be a new species. I think it's better than [an] even chance that it's new to science."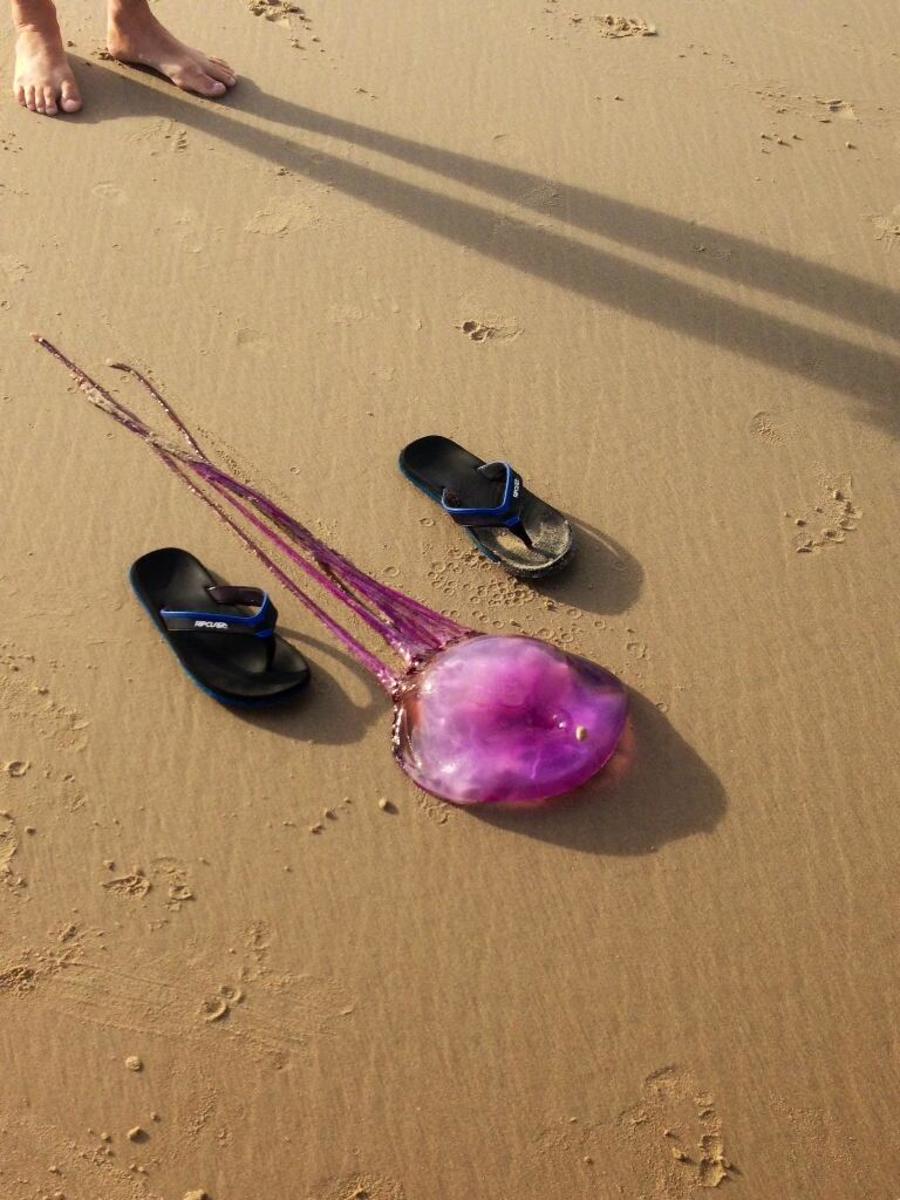 "It's not just a little purple—this sucker is seriously purple."
A spokesperson for SEA LIFE Mooloolaba told GrindTV Outdoor in an email Thursday that scientists and marine experts continue working together to identify the purple jellyfish.
"At this stage they have identified that it belongs to the genus Thysanostoma group, which is uncommon in Australian waters," Giulia Badalotti told GrindTV Outdoor. "They have narrowed the jellyfish to be either a species from the Red Sea, a species from Malaysia, or an [unidentified] species."
Lifeguard Michael Daly told The Courier-Mail he had never seen anything like this purple jellyfish on the beach before.
"It's bright purple like a child's toy," Daly said. "The head is the size of a dinner plate and the tentacles are about [3 feet] long."
Gershwin said the jellyfish world has very few species in shades of purple, which made this sea creature even rarer, The Courier-Mail reported.
"To see one in purple—come one, how cool is that?" Gershwin said. "They're usually kind of brownie-beige sort of. This is Technicolor."
Follow David Strege on Facebook
More from GrindTV
Spectacular fin whale breach a rare sight
Ferocious-looking sea creature is a lancetfish
For access to exclusive gear videos, celebrity interviews, and more, subscribe on YouTube!