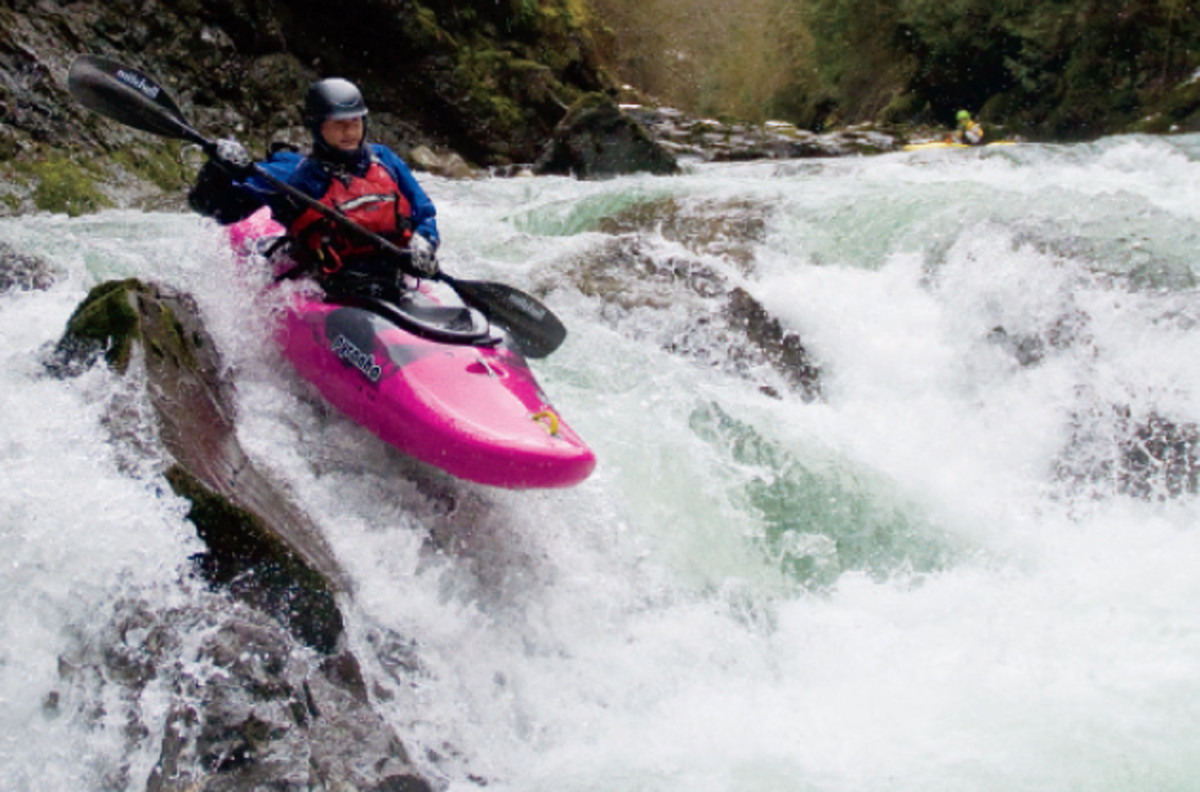 PYRANHA BURN
($1099 in high-density polyethylene, pyranha.com)
S, M, L-Length: 7'9″, 8′, 8'3″; W: 25″, 25.5″, 27″;
37.5 lbs., 42 lbs., 44 lbs.; 63 gals., 73.5 gals., 80 gals.
After setting the creekboat design bar high in 2006 with the release of the lightning-fast original Burn, Pyranha has managed to make it better. Raised front rocker makes for easier boof strokes without sacrificing speed, and the redesigned Burn's slightly raised carving rails still provide precise maneuvering for quick eddy turns without getting hung-up on low-volume slides or while skittering over rocks. The knee area around the cockpit is lower than in the original, which made it easier for one of our testers to roll after botching his line one Canyon Creek's tricky Terminator, and both the bow and stern decks have been altered to an increased V-shape that helps keep it pointed downstream when resurfacing. "This is a solid boat," one of our testers said. "This is what I feel most comfortable paddling in." Whether busting through meaty holes, carving tight turns, or driving a tight line through pushy water, the Burn performed well. Another perk: The new Burn has a recessed drain plug, so it won't snap off like the old ones would (Big Dog, take note).

The article was originally published on Canoe & Kayak
For access to exclusive gear videos, celebrity interviews, and more, subscribe on YouTube!