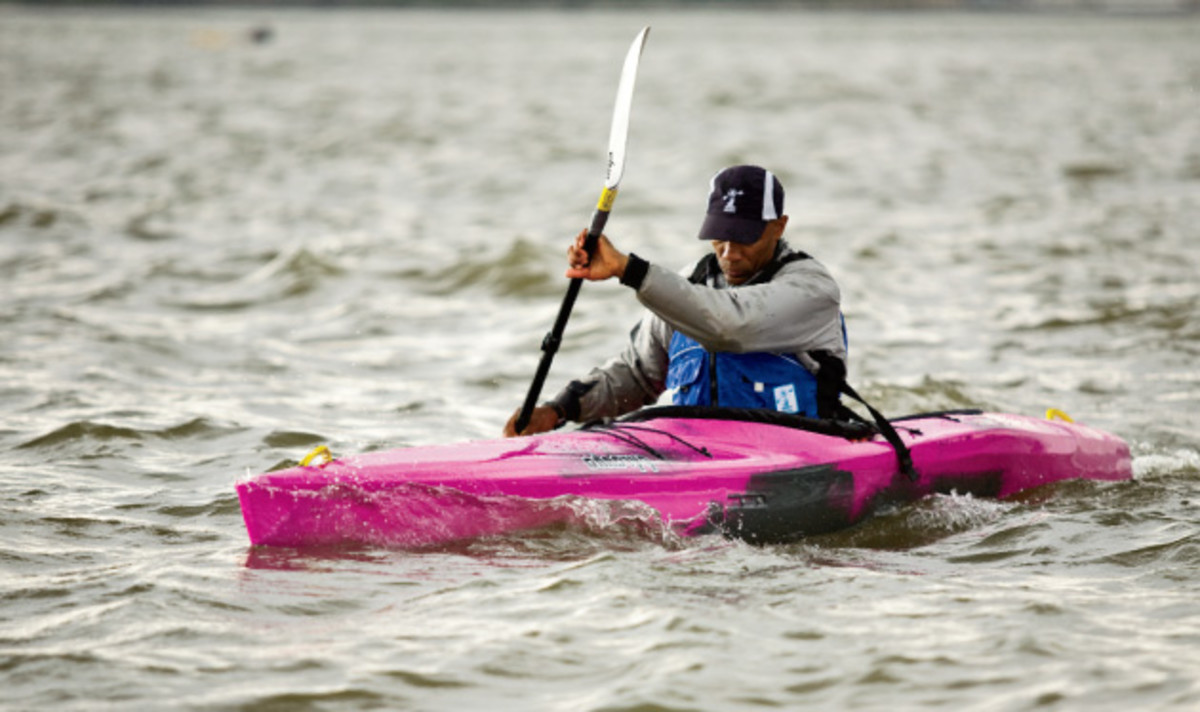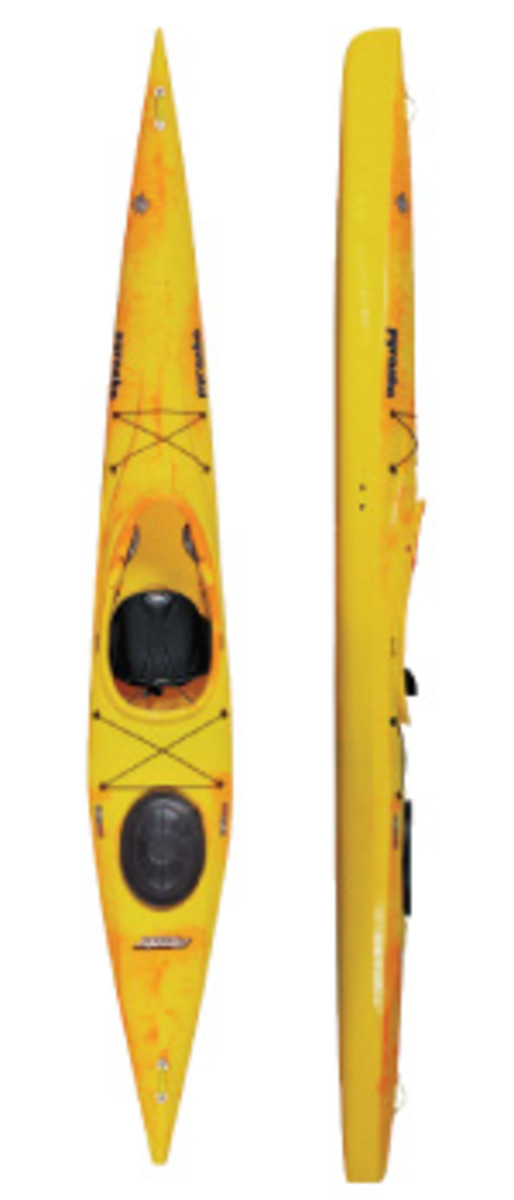 PYRANHA SPEEDER
($1,299 in roto-molded polyethylene, pyranha.com)
L: 14'7″; W: 23.5″; 96 gallons, 48 lbs.
From its source in Lake Tear of the Clouds on Mt. Marcy, the highest peak in New York, the Hudson rushes through the Adirondacks, ambles past the state capitol in Albany and, 315 miles later, meets the Atlantic at New York Harbor. While it's a river through and through, given the wind and barrage of boats zooming by, the lower Hudson often behaves like an irate sea—conditions that make the Speeder, a 48-pound plastic downriver kayak, less speedy. Eight inches shorter and a tad heavier than the Cat 5, the Speeder is slower (roughly 50 seconds slower over the mile-long course we time-trialed), but, given the increased width behind the cockpit, possesses more secondary stability. The biggest difference, however, is the amount of lean required to stay on course. "It took me a little while to find the sweet spot," one tester said. "If you don't lean far enough, the boat doesn't turn; it takes a bit of commitment." Still, given the "dialed in" seat and foam covering on the footrest, the boat received high marks. Which is why if you head 200 miles upriver with the Speeder and put in at North Creek, where the Hudson rushes past boulders as smooth as Fabergé eggs, you'll enjoy every mile of your downriver cruise back to Manhattan.

The article was originally published on Canoe & Kayak
For access to exclusive gear videos, celebrity interviews, and more, subscribe on YouTube!