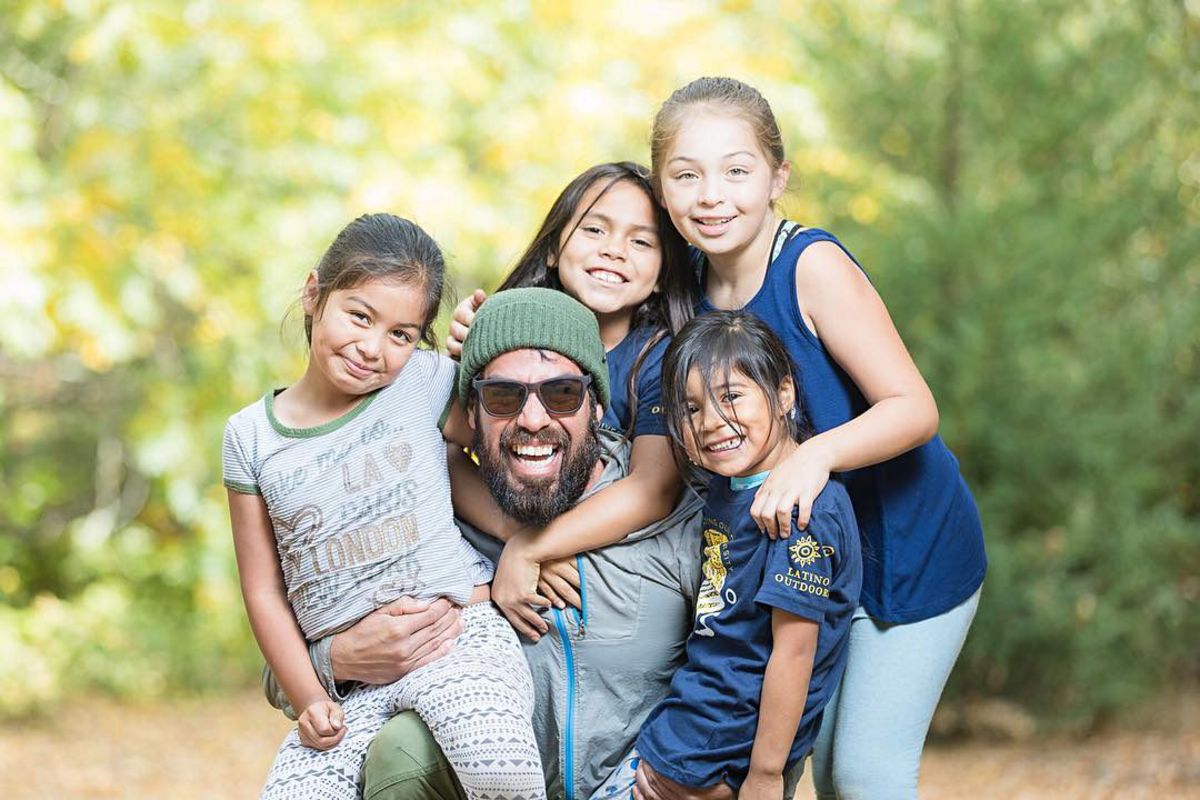 Jorge didn't know what a sleeping bag was until he was 33 years old. Flash forward five years and he's dedicated to being a bridge between the Latino community and the outdoor world he's now firmly rooted in.
Growing up in the projects with a single mom, Jorge's childhood and young adult life was about as far from the backcountry as one can get. As a teenager he started working full-time at a construction company to support himself, offering him a unique perspective on the outdoors and the privileges that come with it.
Jorge now works at National Outdoor Leadership School (NOLS), the global leader in wilderness education, and is a volunteer and ambassador for Latino Outdoors, a nonprofit that connects Latino communities across the country with the wilderness. 
We sat down with Moreno to chat about his biggest challenges, favorite trail snacks and vision for diversity in the outdoors.
You're lost in the woods with only two things, what would they be?
Strawberry Pop-tarts! Can't go wrong with a good multi-use snack. Hot or cold they are guaranteed to put a smile on anyone's face. They can also be used in place of bear spray. Just make sure to throw in the opposite direction you plan on running toward.
Number two would be the keys to my car. What's the point of trying to find my way out of the woods if I can't reward myself with In-and-Out drive through?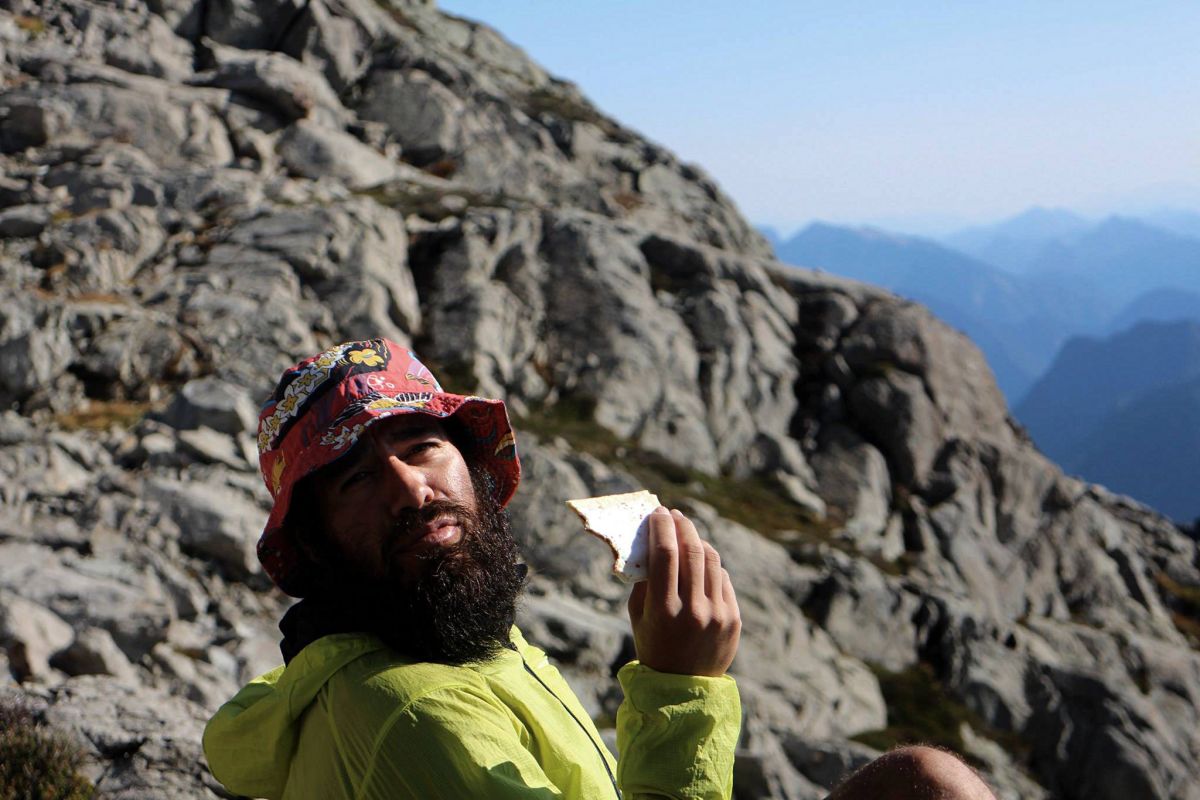 Ok, set the scene: Tell me about your background?
I grew up in Danbury, Connecticut with my mother, grandmother, sister and uncle in a two-bedroom apartment. We didn't have a lot, so we relied on each other.
My goals were very different back then. I was focused on working hard and making money. In my early 30's I moved to San Francisco and fell into a new community that, among other things, took me hiking for the first time. A year later I left my job of 15 years which was super tough and scary.
The job had provided me with many opportunities for growth and financial security – and during that time my focus was money and one day having an office with a door. Leaving was hard, but it allowed me to realize how those goals gave me zero time to make a healthy balance or find ways I could give back to others. Afterward, I started working retail at Patagonia, then volunteering for Latino Outdoors, and last summer started guiding for NOLS.
You often say "real recognizes real" with people you're close with. What does it mean?
It's an unspoken understanding between people. Someone recognizes what I'm feeling and let's me know they understand. We started doing this as kids and back then I reserved it only for people that grew up with the same hardships that I did.
It created a much-needed bond and community for me. It was a way for me to remind my peers that they were not alone and I had their back. I now say "real recognizes real" to a larger community because it's important to let your people know you understand and care.
You recently moved to Lander to work full-time at NOLS. What's been the biggest surprise?
Probably how quickly I've become comfortable in a city with very few people who look like me. Also, traffic is funny in Lander. You can be five minutes late and still get there on time.
You've been guiding at NOLS for a couple of seasons: What tips do you have for sleeping outside?
If possible sleep outside of the tent and don't be afraid to cuddle. Oh, if you have to use the bathroom in the middle of the night don't think twice about it. Get your ass up and do the thing.
And what's your current job?
I work in the Custom Education department and get an opportunity to manage the C5 Youth Association relationship, playing a part in helping over 230 young students with skills and experiences that transfer back to their communities and toward their college education. I've also been working to build communities outside of NOLS in Lander.
This area is beautiful – the Wind River Reservation, Sinks Canyon, the Wind River range. I'm excited to be a resource for any person of color that may want to take a NOLS course, become a NOLS instructor, take a Wilderness First Responder class, fly fish in the winds, climb in Sinks canyon or just get outside and sit by a river.
Diversity in the outdoors: What needs to change and how do you plan to be a part of it?
For a full answer I'd probably need to think about this for a minute. Right now I am focused on bringing back stories and highlighting cultures that existed well before Nano puffs, National Parks, lightweight backpacking and living in vans. By doing this I hope the industry realizes the importance of being inclusive and that a diverse community is a stronger community.
Anyone can get involved by volunteering or donating to organizations like Latino Outdoors, Melanin Base Camp, Brown Girls Climb, Brown Environmentalist Media Co., Unlikely Hikers, Outdoor Afro, OUT There Adventures, Natives Outdoors, Fat Girls Hiking, The Great Outchea, Brothers of Climbing Crew, Queer Nature. These are just a few of the folks working hard and doing amazing things.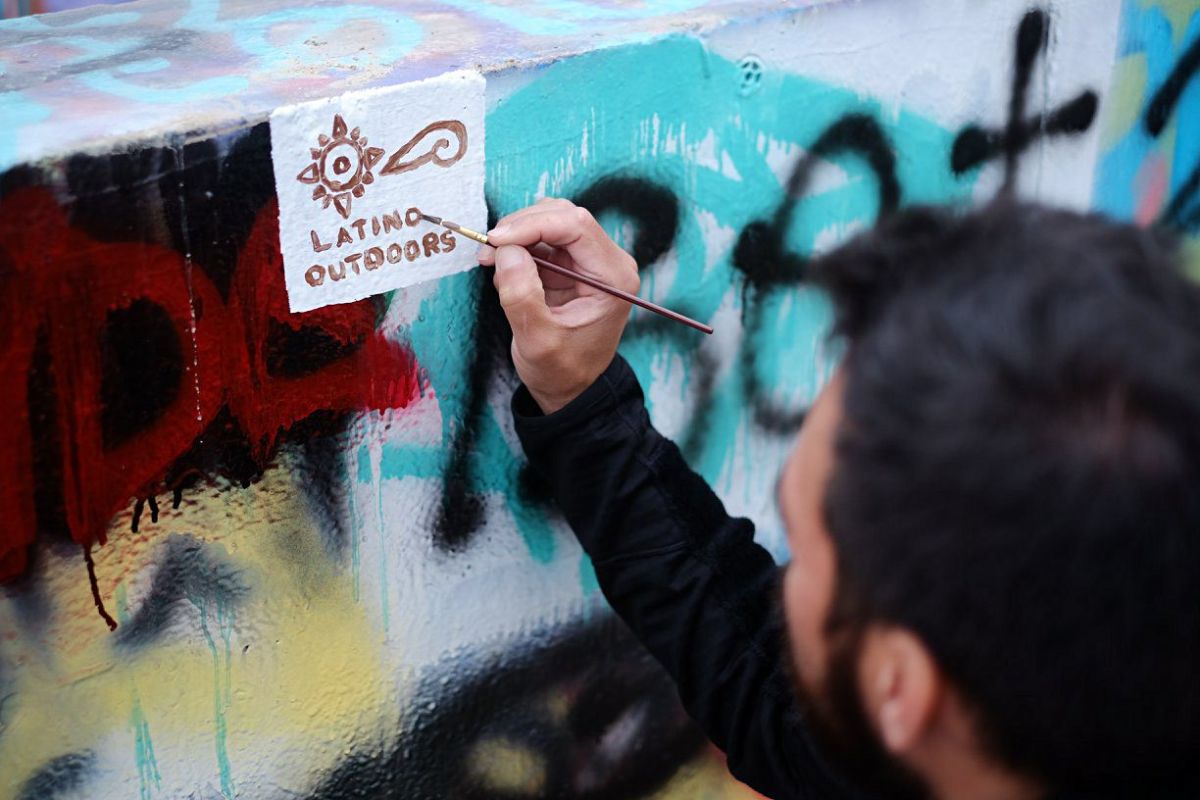 You've walked an uncommon road to get here. What advice would you offer yourself 20 years ago?
I would tell myself to take risks, travel, volunteer, seek for stories from my elders – and that having fresh Nikes wasn't that important. I would tell myself to not get caught up thinking that money is the answer.
You're a volunteer for Latino Outdoors. Tell me more about the organization?
All communities should have access to our natural resources and the related health and economic benefits that come with it. No one should have a barrier between themselves and the overwhelming calmness one feels from watching the sunset behind mountains. I want everyone to feel the much-needed hug you get from an evening campfire or the coolness of shade from a Sequoia in the middle of a hot day.
It's a beautiful organization. Every single mom, dad, abuela, tio, daughter and neighborhood friend plays a part in our successful outings. It's also a very tough time for undocumented Latinos in the U.S. right now and it sucks to think that Latinos are staying indoors, afraid to talk to strangers. Latino Outdoors kicks down doors, pulls up a chair to the table and loudly yells estamos aquí!
For access to exclusive gear videos, celebrity interviews, and more, subscribe on YouTube!