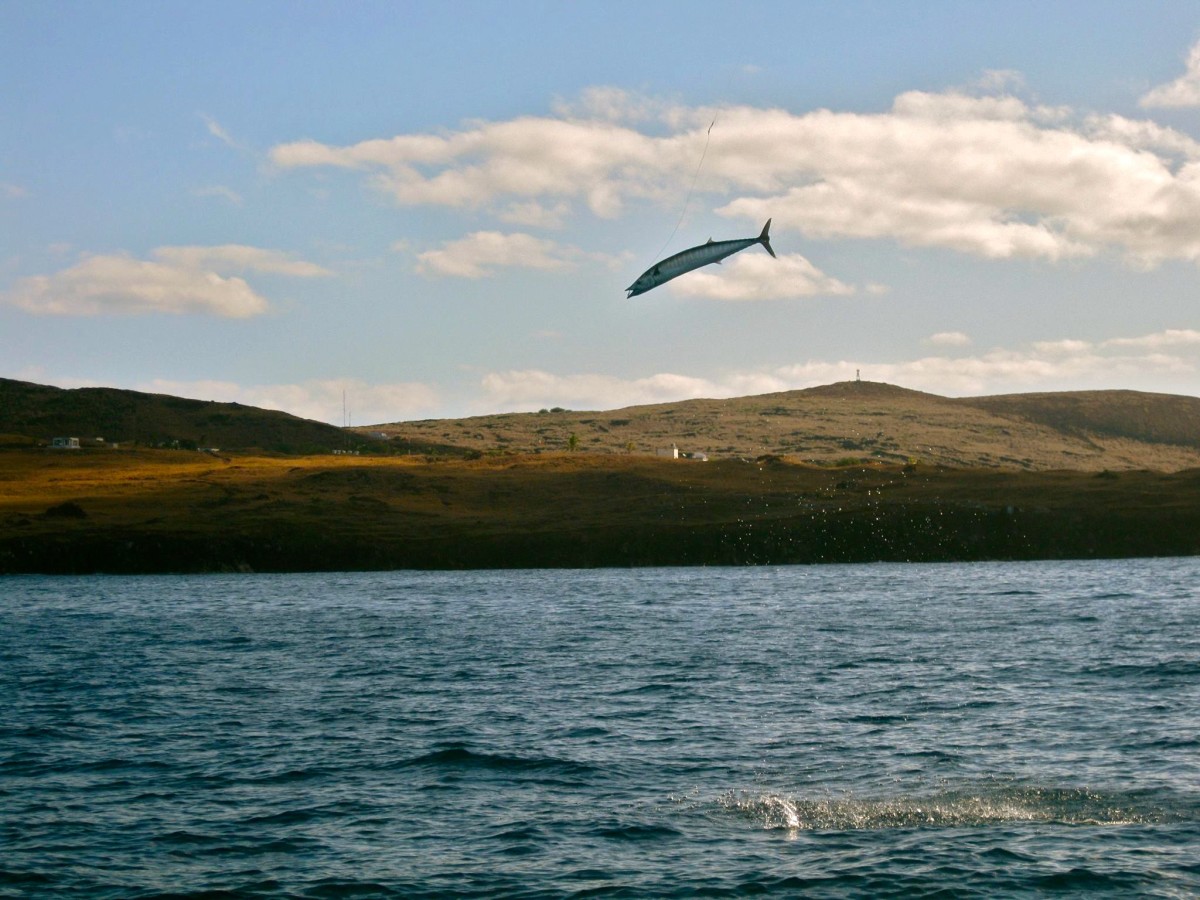 Rare footage has surfaced showing a wahoo launching like a surface-to-air missile 30 feet into the air after a bait being deployed beneath a kite.
Remarkably, the "ballistic" wahoo catches the bait and is ultimately reeled in and set free. (Wahoo are among the fastest fish in the sea, capable of swimming at speeds up to 60 mph.)
Michael Fowlkes of Inside Sportfishing first posted an image of the wahoo to Facebook, informing followers to look closely because the fishing leader is barely visible.
"One of the coolest things I have ever seen, and to actually get the shot … So lucky!" Fowlkes wrote.
Because of the popularity of the photo post, Fowlkes on Monday added the accompanying video clip, which shows the breaching wahoo at about the 1:30 mark.
This occurred in the Pacific near Mexico's Socorro Island.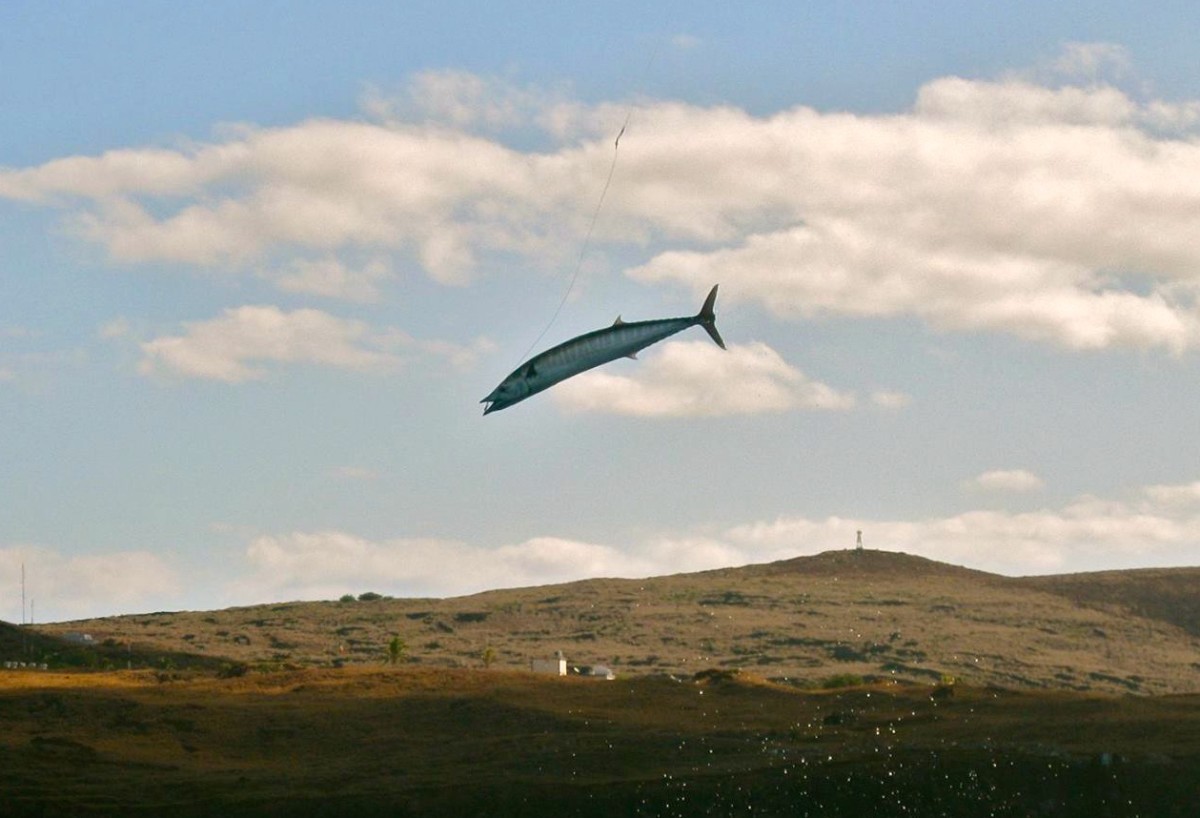 "The fish was around 50 pounds and about 5 feet long," Fowlkes said via email. "We released it, so from knowing the length of the fish, and using that to measure how how high he was, it's well over 25 feet up." The estimated height attained by the wahoo was about 30 feet.
Wahoo, a member of the mackerel family and known as ono in Hawaii and in most restaurants, are abundant throughout many areas off Mexico's Pacific coast.
They're famous for sizzling runs on the hook, and occasional acrobatics. Many have seen free-jumping wahoo, but it's difficult to catch their acrobatics with a camera because the jumps are often unexpected.
In rare instances, free-jumping wahoo have landed in fishing boats and injured anglers.
One of the popular fishing methods for wahoo is to fly a bait behind the boat beneath the kite and to let the bait flutter on the surface.
Said Fowlkes: "It actually hit the bait as we were letting the kite out, not more than 20 feet behind the boat. The bait was splashing as we let it out, then the kite caught a little gust of air, and the bait went sailing, that's when the fish rocketed out of the water.
"He obviously had been tracking the bait and just went ballistic when it went airborne."
Fowlkes said the fish caught the bait 15 or 20 feet above the surface "and then the wahoo continued to elevate before leveling off and plunging back to earth."
More from GrindTV
'Mixtress' movie to showcase North America's female mixed climbers
Kayaker Tyler Bradt sails around the world
Volunteer crew member saves kayaker in heroic leapfrog rescue
For access to exclusive gear videos, celebrity interviews, and more, subscribe on YouTube!