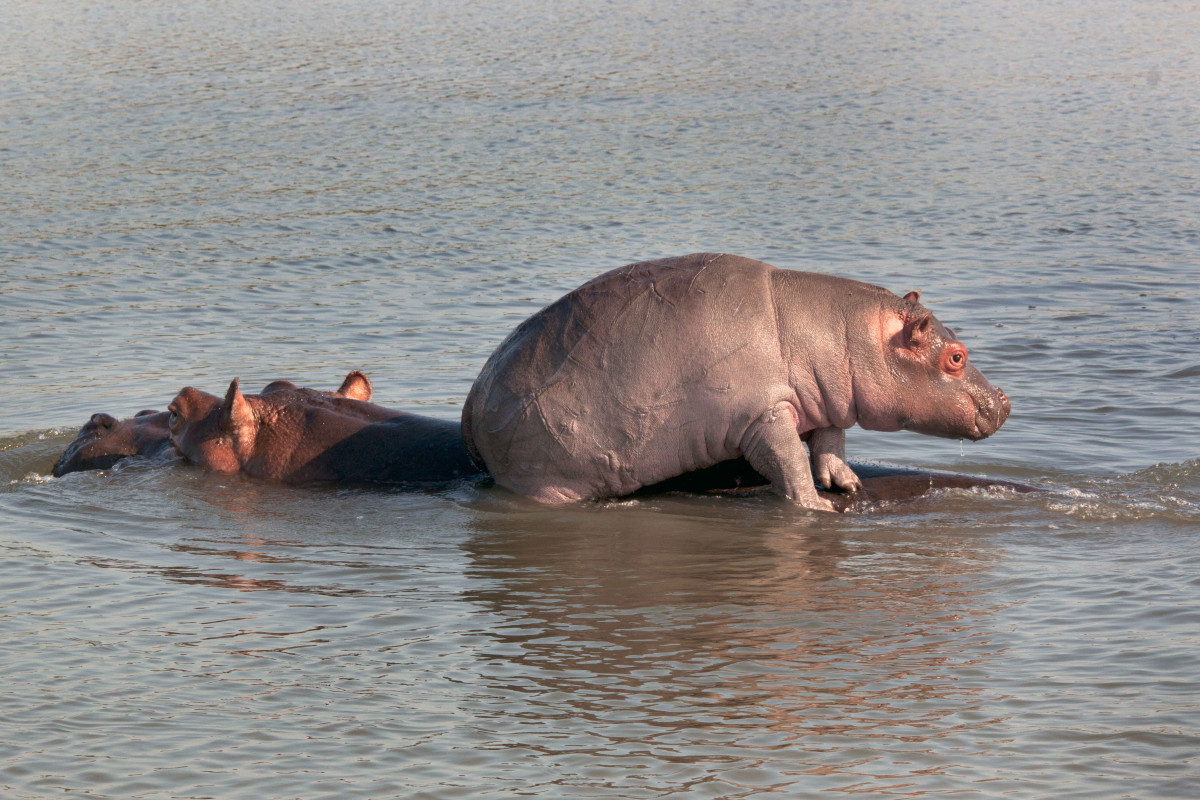 A South African photographer captured rare photos of a baby hippo riding on the back of its mother, who came to its rescue after it was attacked by a dominant male hippo.
Stacey Farrell, 30, who has been into photography for four years, works as a safari guide in hopes of capturing rare moments such as these on film.
She was on a safari boat on the Saint Lucia Estuary in South Africa when a baby hippo fought for its life against an adult male hippo before its mother intervened and staved off the attack.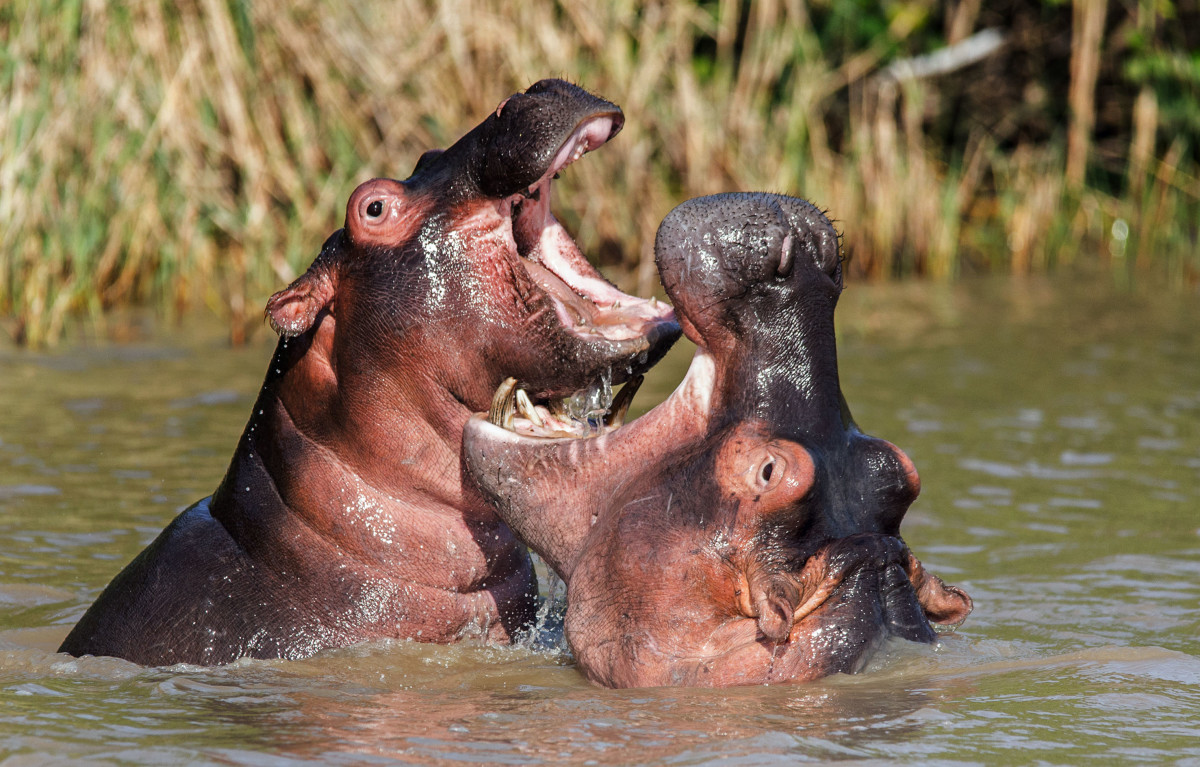 Farrell captured the nature scene in August and released her photos over the weekend via Caters News.
"It was an amazing moment to witness," Farrell told the Daily Mail, which has more photos. "This hippo was born out of season so he was by far the youngest and smallest baby.
"The other hippos would play and become too rough with him, and he was even attacked by the dominant male. This calf was attacked, but his mum came to rescue him and he hitched a ride on her back."
The baby hippo rode atop its mother across the water to safety before disembarking in a story that had a happy ending.
For access to exclusive gear videos, celebrity interviews, and more, subscribe on YouTube!