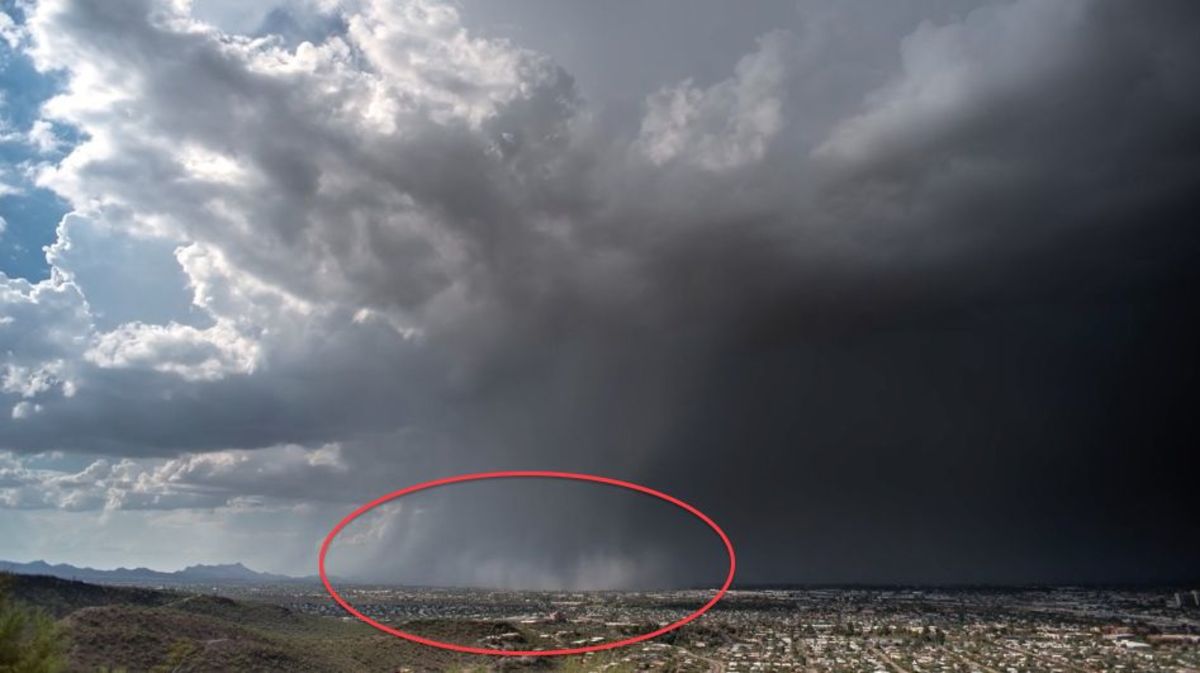 Bryan Snider of Tucson travels thousands of miles throughout Arizona each monsoon season, capturing amazing time-lapse video of his state's weather as he seeks isolated thunderstorms, a microburst and lightning.
On Aug. 8, Snider was fortunate enough to observe and film a wet microburst known as a "rain bomb" over the city of Tucson. Barcroft Media tells the story and shows his incredible and rare time-lapse video:
"Notice how the ball of rain falls from the sky and starts separating before hitting the ground," Snider wrote in his video description on Vimeo. "Once it hits the ground you can see the power of microburst as it expands similar to the ripple you would see when you drop a stone in water."
A microburst occurs during thunderstorms when a cool, heavier column of air descends rapidly and hits the ground, generating damaging winds of over 150 mph that affect an area less than 2 1/2 miles. This is called a dry downburst. Add precipitation and it becomes a wet downburst, aka a rain bomb or wet microburst.
"It's this kind of weather than enhances our beautiful landscapes," Snider wrote on his website.
More from GrindTV
Irish adventurer records inspiring bike journey in 'The Road Headed West'
Empire's 'Wall of Death' skate contest elevates the art of the wall ride
'HAZMAT Surfing' imagines surfing in a poisoned future
For access to exclusive gear videos, celebrity interviews, and more, subscribe on YouTube!