People in the Florida Keys are known for being both quirky and scrappy. In the devastating aftermath of Hurricane Irma, which raked the low-lying islands September 10 with winds of 130 mph, it's the latter quality that is in most demand.
Irma came ashore that Sunday morning as a massive Category 4 hurricane packing 140-mph winds. Hardest hit was Cudjoe Key, a five-square-mile patch of low ground and mangrove that's home to some 1,700 people. The eye of the storm plowed straight through Cudjoe Key, and devastated nearby Big Pine Key and Boot Key as well.
The storm pushed boats inland and homes into the water. Nothing is where it belongs; on Big Pine Key an open coffin was found in someone's front yard, its occupant still wearing a baby blue suit. This may be the time for scrappy, but quirky is always part of the mix in Conch Nation.
In the immediate aftermath of the storm, Canoe & Kayak was only able to reach one paddle shop in the worst-hit area of Big Pine Key/Cudjoe Key/Boot Key. "I'm too busy cleaning up to talk," the owner said. "It's a huge mess. Call back next week."
However, paddle shop owners from up and down the Keys have each other's backs.
"I was down yesterday at Big Pine Key helping other outfitters recover," said Monica Woll, co-owner of Florida Bay Outfitters Paddle Sports Center. Her shop is in Key Largo on the eastern end of the island chain. It avoided the full fury of the storm, as did Key West on the other end of the archipelago.
Big Pine Key, however, took it right on the nose. Among the many whose homes were severely damaged was Capt. Bill Keogh, the owner of Big Pine Kayak Adventures.
"My husband and I were helping Bill clear out his yard of debris so we could pull his houseboat out on a trailer and use that as a basecamp," Woll said. "He expects he won't be able to run his business until December."
Recovery is coming sooner in Key West, the tourist mecca known for its eclectic artists colony and the free-roaming descendents of Ernest Hemingway's six-toed cats. (The felines weathered the storm in fine style.)
"Key West is not destroyed. Power is on as are all the other utilities. Grocery stores are fully stocked and the first cruise ship just arrived," Capt. Dave Dlugitch, co-owner of Key West Travel Guide, said in mid-September. "Employees are returning to town. There are lots of broken branches, but the infrastructure is solid."
---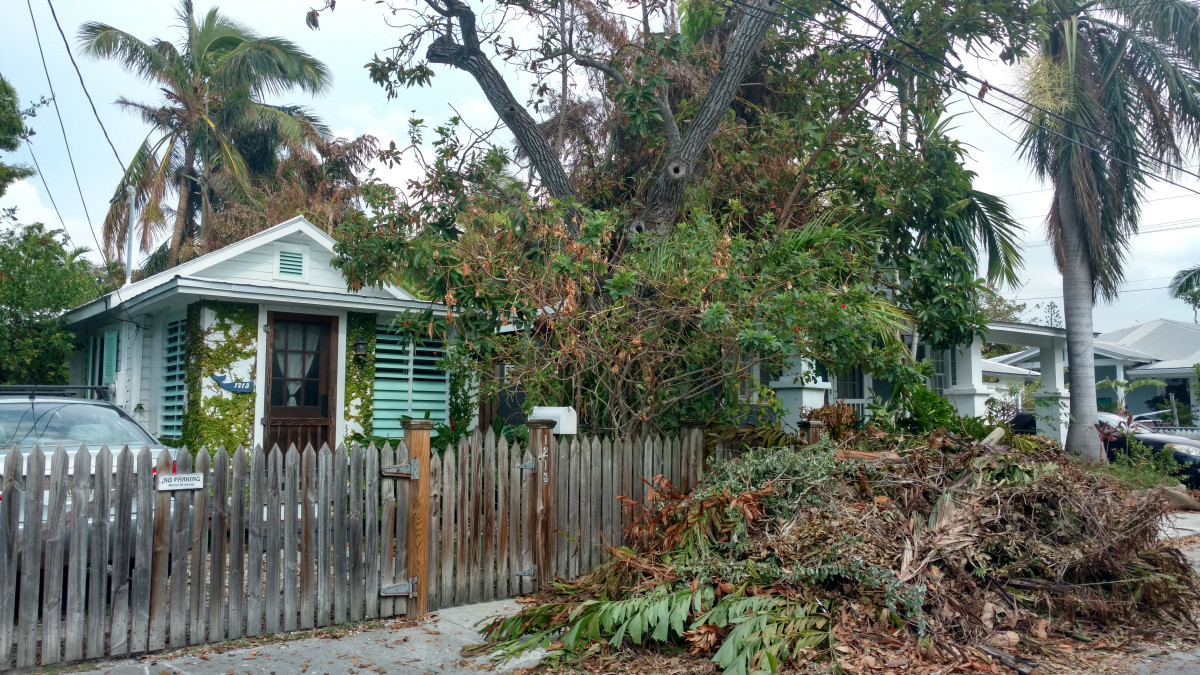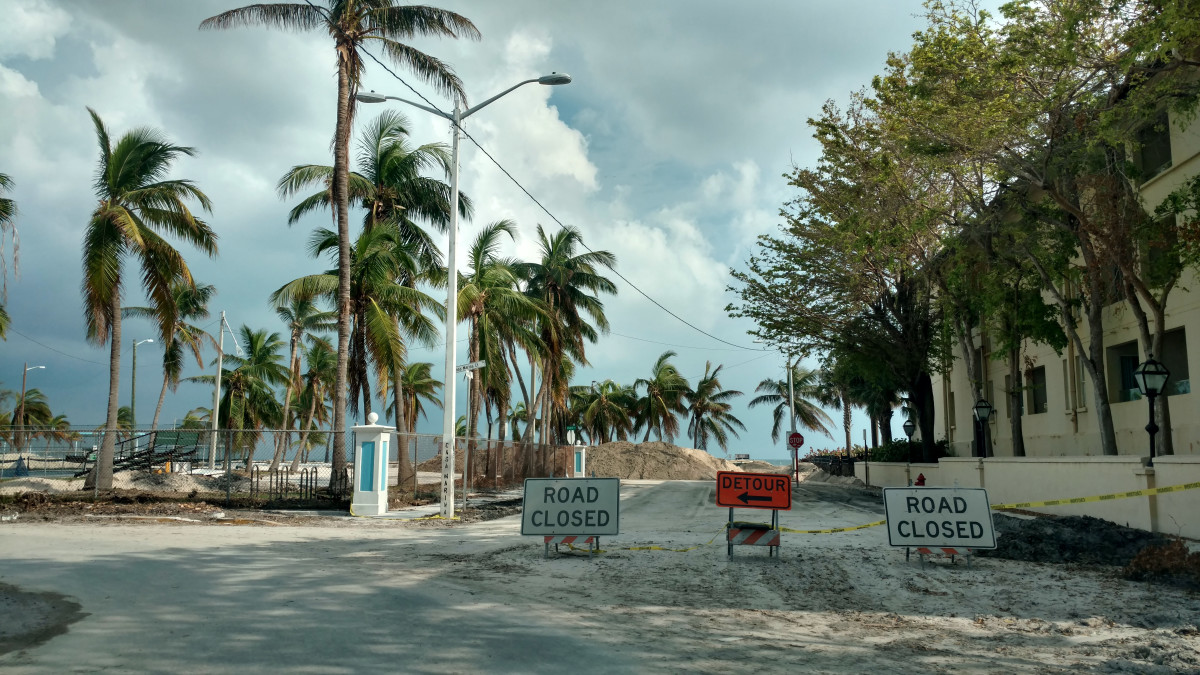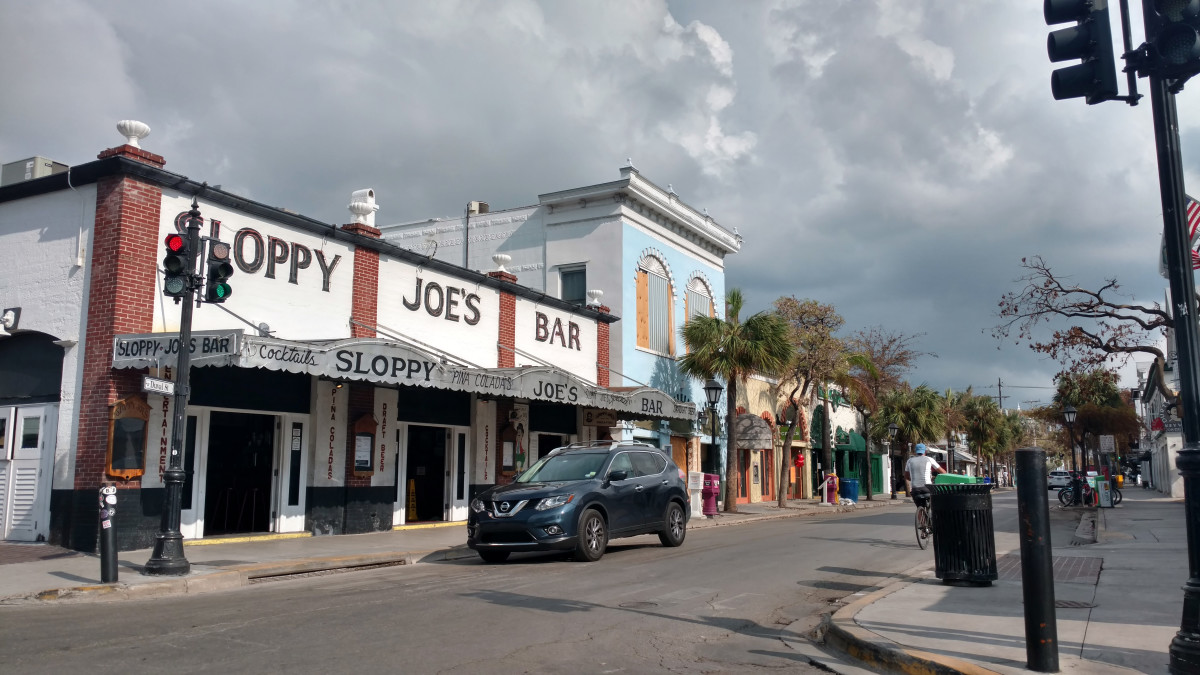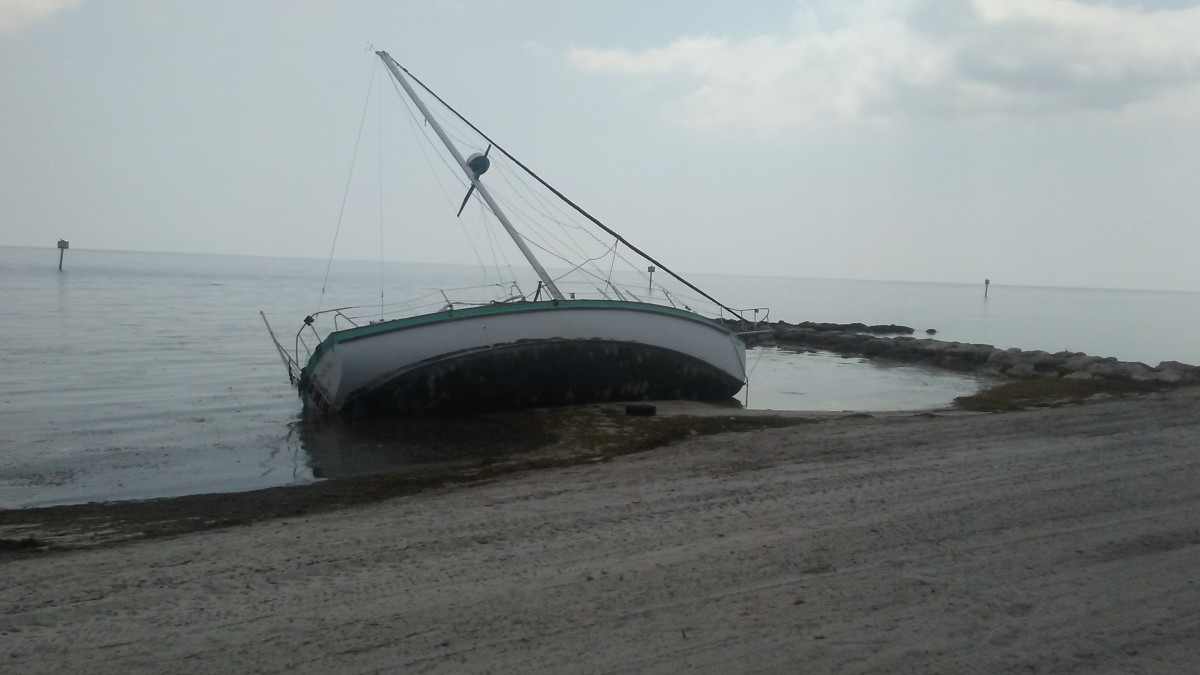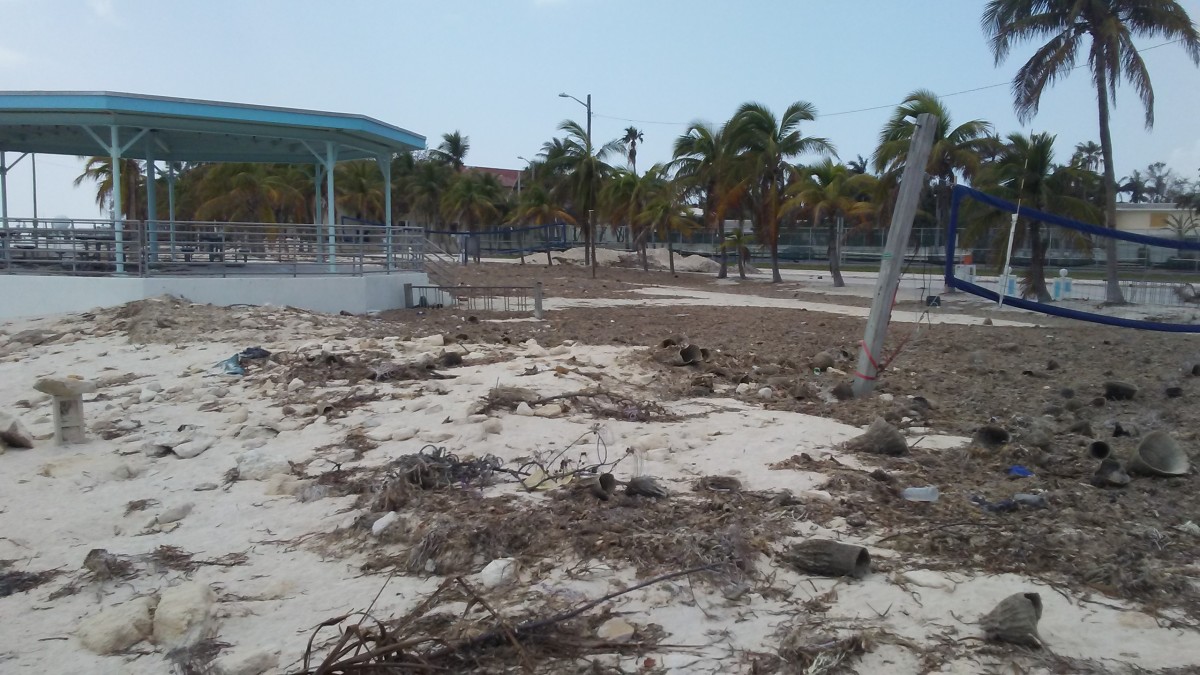 ---
Paddling operators are bouncing back as well. In the days after the storm, Kayak Kings of Key West was down to just two employees, the others having evacuated before the storm. Still, those two were out clearing water trails as soon as the wind settled and the storm surge drained back out to sea.
"Our route, the mangrove maze that we take people through on our tours, has trees all over the place," Kayak Kings GM Zappa Lucia said. "We have to lift them up and move them out of the water. We're doing it by kayak. The fallen trees are throughout the route and there's a big, old wooden fence that's blocking the main entrance."
The trail clearing is slow going. "It's going to take us two months to clean up. Kayak Kings is closed until October 25th."
The tourists aren't coming back just yet, but when they do Kayak Kings and other paddling shops up and down the Keys will be ready for them, Lucia said.
Lucia will welcome the tourists, but says now isn't the time. Not yet.
"By late October we should be alright. It might take until December to clean the island completely," Lucia said.
The good news is that the critters of the Conch Republic are as resilient as the people. "The wildlife made it through. You see it everywhere."
Pawel Pluciennik, owner of Ibis Bay Paddle Sports in Key West, agrees that the island is on the way back, though his shop did suffer some damage, including to the docks and the roof of its Tiki hut office. As of mid-October, Ibis Bay is again offering tours, including its signature night paddles in clear-bottom kayaks or standup paddleboards. "The eye of the storm was east of us," Pluciennik said. "We got extremely lucky."
The situation in Key Largo is similar to Key West, said Rebeca Suarez, office manager at Woll's outfit, Florida Bay Outfitters. "We're going to recover," she said. "Right now we're busy taking care of each other, making sure our neighbors have food and water."
For local paddling businesses, that neighborly feel is shared by past customers from all over the world," Suarez said. "We're getting a lot of support from out-of-state customers, people who understand that we took a beating and want to help."
Suarez is pragmatic about life in paradise.
"We live in paradise and it's still paradise, but it's recovering paradise."
— Read more on paddling adventures in the Florida Keys.
The article was originally published on Canoe & Kayak
For access to exclusive gear videos, celebrity interviews, and more, subscribe on YouTube!