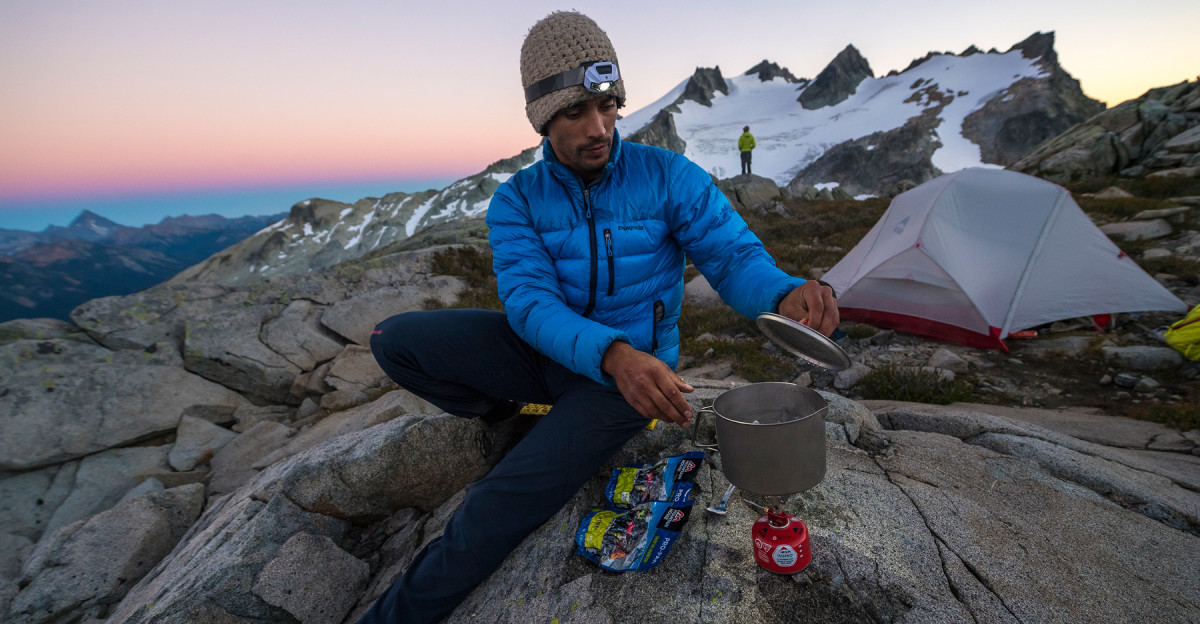 More and more campers are turning to the gas-canister stove because pressurized isobutane fuel can be cleaner, lighter, and more convenient than messing with liquid fuel.
But without a universal recycling system for the steel cylinders, way too many fuel cells are ending up in the landfill.
Some progressive mixed-metal curbside programs already take camping canisters, but the canisters must be fully empty and broken down properly, or they get rejected and sent straight to the landfill.
The reality is, it takes some research and work to recycle camping fuel the right way – and, well, even outdoors types can be a little lazy or misinformed.
Mountain Safety Research (MSR) is trying to lighten the load, making one of the industry's first concerted efforts to help campers recycle spent fuel receptacles. The company is giving people who return empty canisters – made by any outdoor brand – to MSR's Seattle headquarters' repair shop 20 percent off of a MSR fuel canister purchase.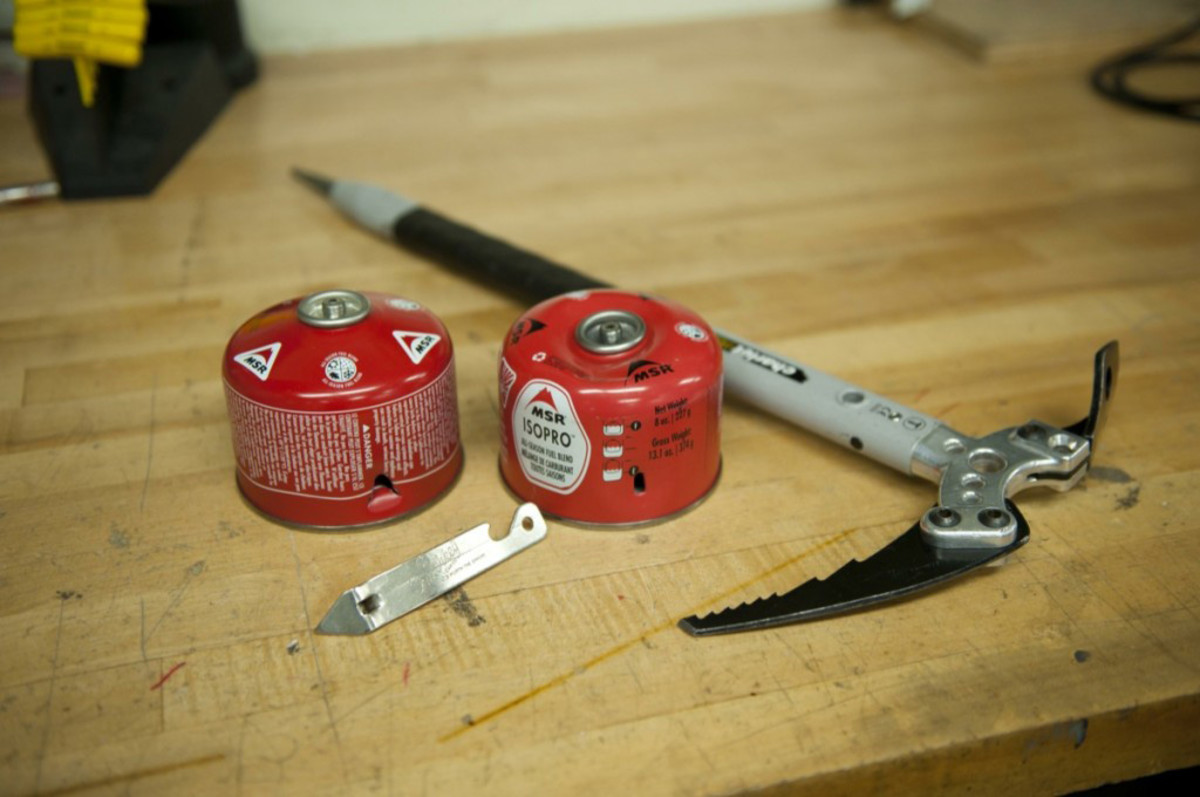 "Right now I'm sitting on 31 canisters – they're starting to trickle in about every other day," says Iris Diligencia, lead technician for the repair team. MSR hopes the new program will soon expand through retail partnerships in other areas around the country.
Until the program expands, and if you're not near Seattle, it's worth trying to recycle camp canisters yourself.
"People get worried about an enclosed canister that's possibly pressurized. They just want to drop it at a shop and let someone else deal with it," Diligencia says. "But if you empty fully, then puncture, it's actually pretty safe."
If you want to try DIY, there are a few issues you should know about. You must remove all the fuel first. "Wear some eye protection, pick a sunny day above 70 degrees [when the burn process is more efficient], stick the canister on the stove and let it burn out until there's no more flame," Diligencia says. "If connected to a line, you can invert the canister safely to bleed the fuel."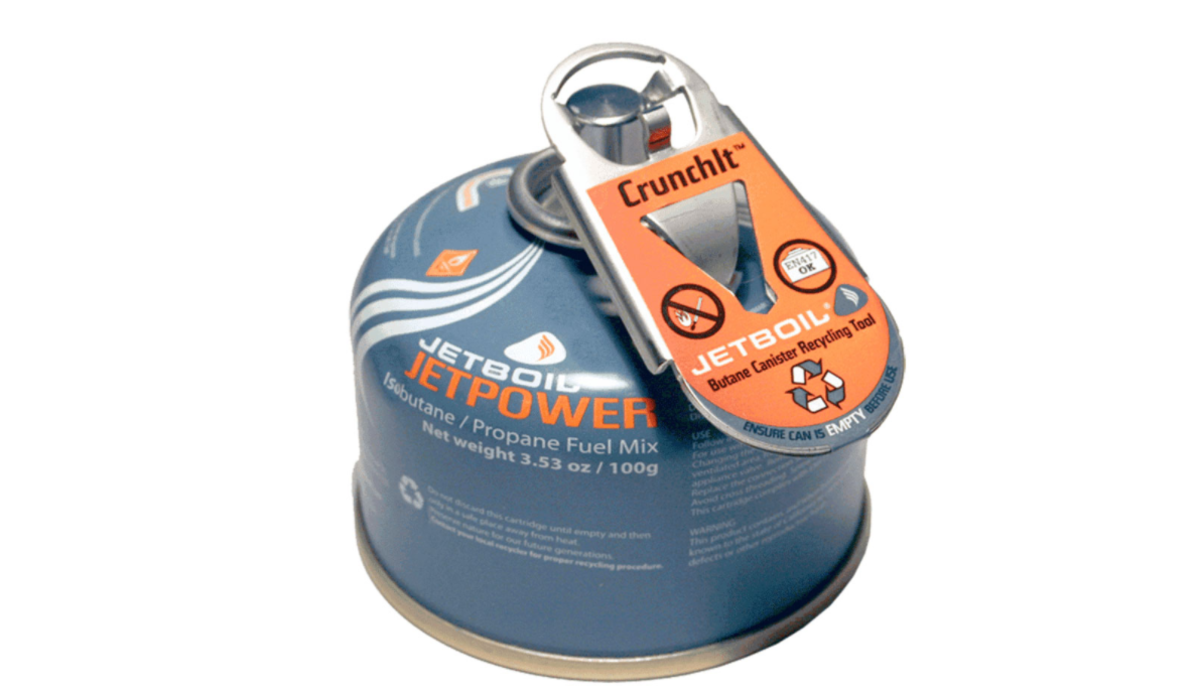 Then you'll want a tool like a Crunchit to puncture and crush the can, so that recyclers know that it's empty and safe to handle. (MSR is also coming out with an at-home tool.) After the canister has been punctured, label it prominently with a permanent marker as "EMPTY" and "PUNCTURED" and make an effort to demonstrably dent or crush it, which indicates to wary recyclers that the canister is safe to handle. (For more details on DIY disposal, MSR has written an informative step-by-step blog.)
The recycling process can feel less daunting if you only have to do it once a camping season: Keep a spent fuel bucket in your garage, then drain, crush, and send all the canisters to the recycling center at the end of each season.
Another alternative after emptying the canisters is to drop the steel cans at a by-the-pound scrap yard and get a few bucks back – maybe just enough to light up your next camping trip.
For access to exclusive gear videos, celebrity interviews, and more, subscribe on YouTube!