By ANDY JOHNS
There's a good chance you've never heard of Jeff West.
And he was probably OK with that.
"He was one of the guys who knocks it down harder than anybody, but instead of going around to sponsors or getting his picture in the paper, he's trying to help everyone around him get better at kayaking," said former Jackson Kayak teammate Clay Wright. "You'd never think that the same guy that is helping these Class II kayakers on his day off, is the same guy doing the Stikine in a day."
West, 42, died Sept. 11 on a solo attempt of the Grand Canyon of the Stikine in British Columbia. He is believed to have drowned in unusually high and fast water conditions on the 45-mile stretch considered a benchmark for the world's top expedition kayakers. West had previously run the canyon in 2010 with Todd Wells and Erik Boomer (Read West's thoughts about the 2010 trip HERE, what he called "the best six and a half hours of kayaking I have ever done … a brutally consequential puzzle immersed in perfect beauty."), and, just prior to his fatal attempt, he had finished a three-day descent alone after his partner, Stikine pioneer Doug Ammons, swam on the first day and opted for a heli-evacuation out of the canyon.
If you recognize West's name, you probably heard of him running the first vertical mile on the Green River, his several self-supported trips through the Grand Canyon or his four wins at the Total Vertical Feet competition. He gained a reputation as a paddler who was "willing to take a hit," according to Wright. "He didn't portage a lot. He usually had some scars or some blood on him."
In the Southeast, the Georgia-native is known for founding Ace FunYaks and Kayaking School, and, literally, writing the book on paddling the Ocoee.
But the paddlers that knew him personally will remember West's teaching skills and his ability to challenge and inspire his students — whether they were a first-time paddler or an Olympic gold medalist.
In 2006, 14 years after taking gold in canoe slalom in Barcelona, fellow Ocoee paddler Joe Jacobi took a class from West to become a certified American Canoe Association instructor.
"Coming in, I felt the clinic was somewhat of a formality for me, but Jeff challenged my ideas and helped me to see instructional concepts from a new perspective," said Jacobi, now the CEO of USA Canoe/Kayak. "Those four days learning from Jeff put me on a path of innovation and creativity in instruction that I still carry forward today."
On the opposite side of the spectrum is L.A. McAllister, of Atlanta, who had never paddled before buying a Groupon deal for lessons at Ace this summer.
"I paddled with him the first time July 5 and I have paddled every weekend since then," she said. "He lit that fire with me."
What struck her was West's encouraging text messages long after the official class ended. He gave her advice on picking out a boat and made a big deal of each new paddling accomplishment she told him about.
"He still celebrated me going down the Hiwassee and not flipping over like I had just done the Ocoee," McAllister said. "I hear his voice every time I'm paddling. He's my paddling Yoda."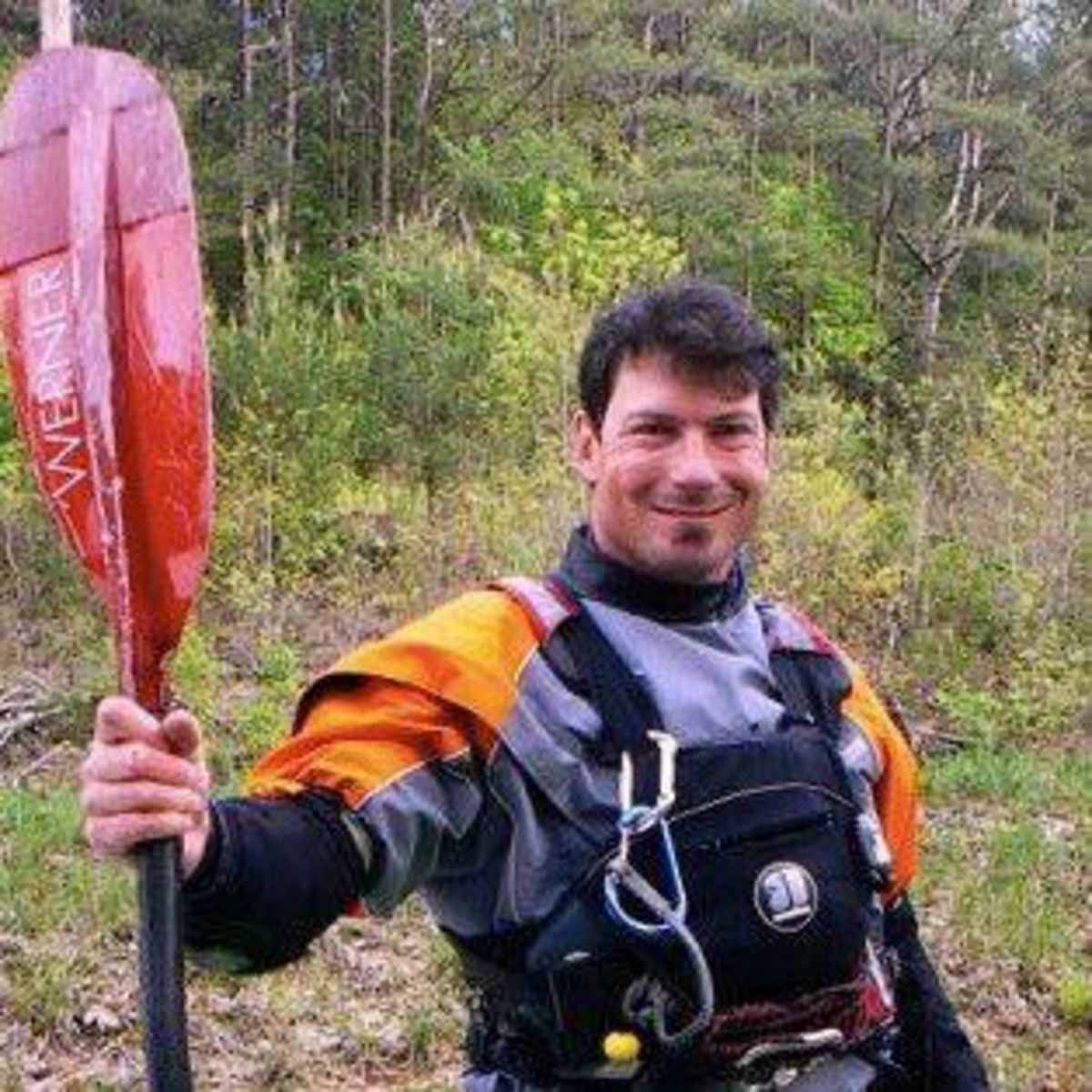 Friends and fellow kayakers organized memorial paddles on the Ocoee last weekend. There is also a memorial fund set up at First Volunteer Bank (see below) to help pay burial expenses. Some of the funds will also go to help Ace employees keep the bills paid while they deal with the loss, Horne explained.
Friends say the school and rental business was profitable, but never lucrative. During the off-season from Ace, West worked at a deli, saving money for his next big trip.
"He made the comment a few times that I'm not a rich man but I've lived a rich life," Horne said. "He did it for himself and for other people, not for fame."
"You never woulda known how incredible of a paddler he was talking to him," said Dee Pullen, who shot photos for Ace. "He'd tell people, 'I'll give you a kayak lesson, just show up.' He just wanted to spread the word. Free kayak lessons Thursdays on the Hiwassee. He'd say, 'Just commit yourself and I'll teach you for free, I'll supply it all.'
"He was like Superman, and he had that quite demeanor of Clark Kent—always a kind word, smile on his face, and he looked like poetry in motion, made everything look so dang easy," Pullen added. "It's hard to put into words what a perfect person he was, he was like that every day."
Jeff West's Memorial will be at noon, Oct. 13 at the Ocoee Whitewater Center. Click HERE for more information, and HERE to read about the memorial fund in place for the expenses associated with returning West home, the celebration, and continuing West's legacy with Ace.
Donations can be sent to:
Jeff West Memorial Fund
First Volunteer Bank
137 Highway 64
Ocoee, TN 37361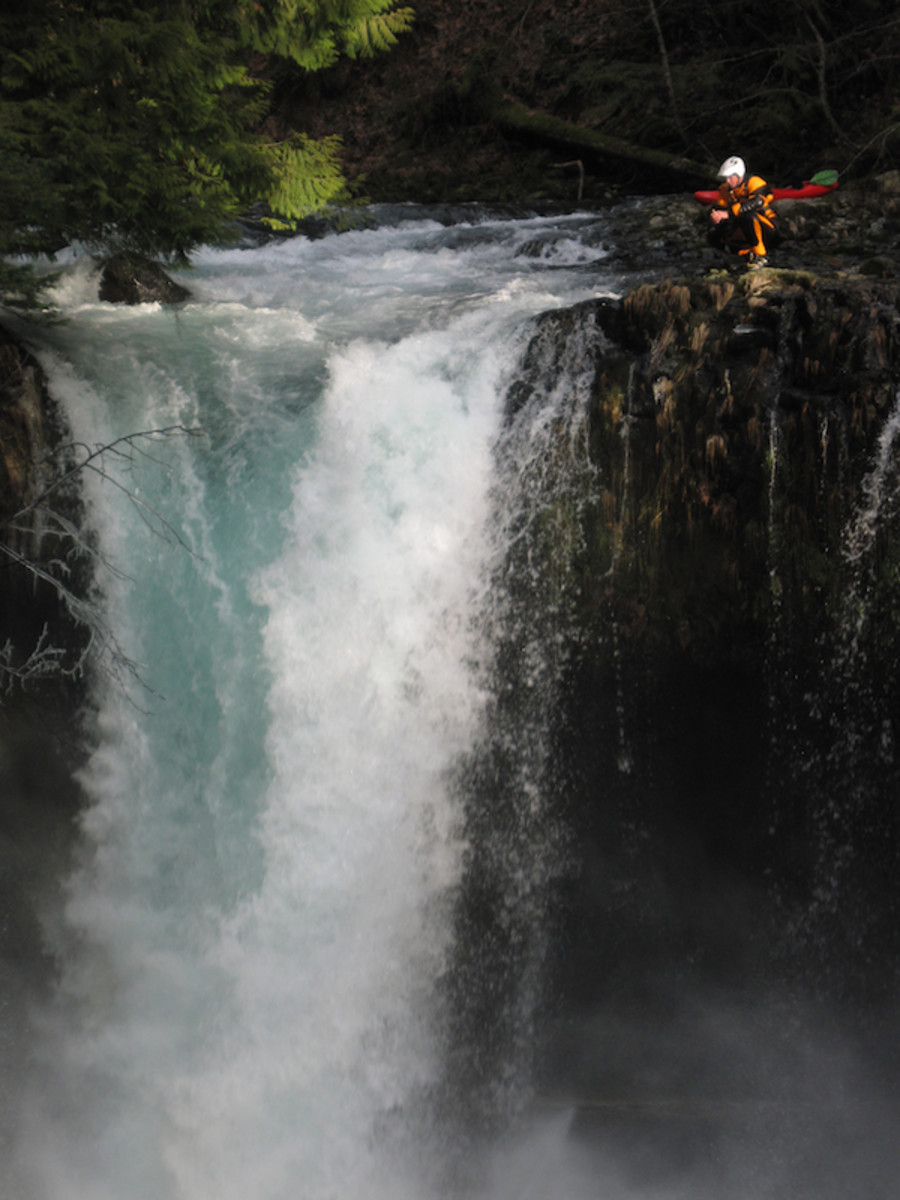 Read more on West's Stikine trip HERE and more on his life and local impact HERE.
The article was originally published on Canoe & Kayak
For access to exclusive gear videos, celebrity interviews, and more, subscribe on YouTube!