Single-use plastic straws might not seem like it, but they are some of the most harmful products to the environment. Americans use and discard up to 500 million plastic straws each day. They're extremely difficult to recycle because of their size, which also poses a serious threat to marine wildlife.
Organizations like Lonely Whale have brought this issue to the environmental forefront in the past few years. They were instrumental in getting the city of Seattle to ban the single-use plastic straw starting in July of this year – Seattle will become the largest metropolitan city to do so.
The problem with those bans is offering people an alternative, which a Kickstarter campaign may have just achieved. It's called the FinalStraw and it's already raised over $620,000 in funding (in just over a week).
The FinalStraw is quite an ingenious concept. Much like how reusable shopping bags are eliminating the need for single-use plastic bags, the FinalStraw aims to treat single-use plastic straws in the same way.
The collapsible, reusable straw folds up to the size of a car key, is BPA free, dishwasher safe and safe for children. It even comes in a compact carrying case that looks like a keyless entry fob for a car, that you can attach to your keys.
And it only takes $20 to get one now via the Kickstarter campaign ($10 off the future retail price of $30). It comes in multiple colors, too if you're looking for it to suit your individual style.
Each purchase also comes with five ambassador cards that you can leave behind at restaurants that will ask them to institute a policy of providing straws only upon request. It's much like when bringing a reusable bag to the grocery store and telling the cashier, "I don't need a bag, I've brought my own."
Changing habits can be difficult, but it's clear that changing our habits with plastic straws will greatly help the planet. And it seems that the FinalStraw is offering a simple solution to that problem.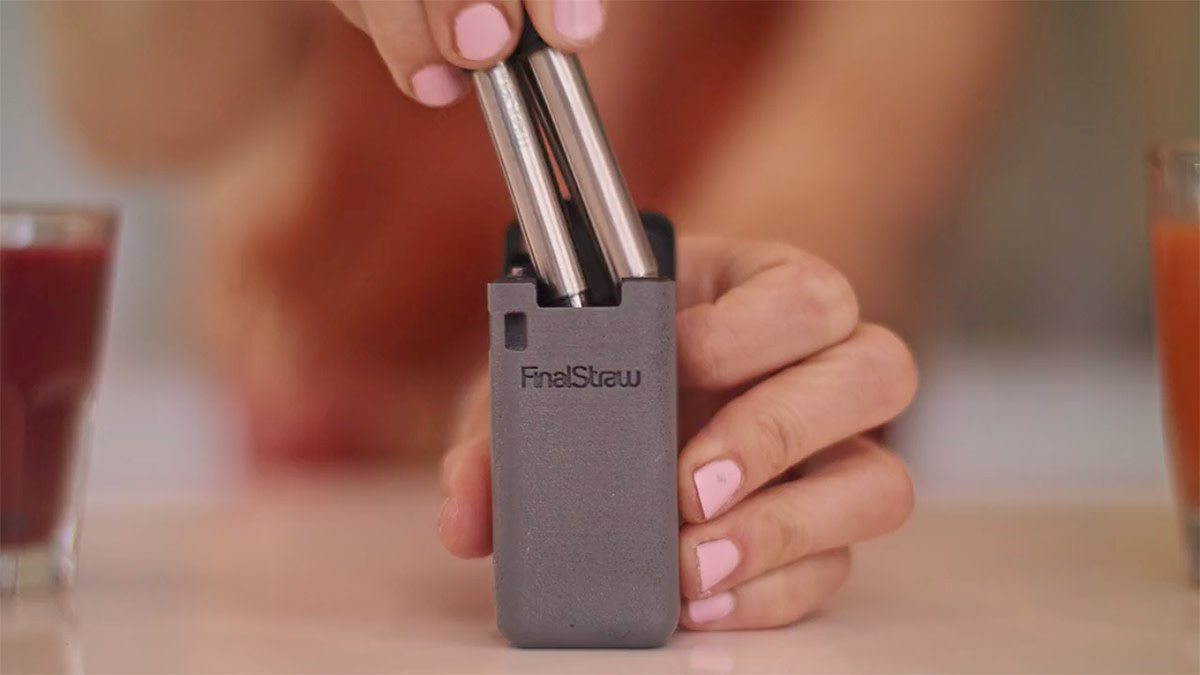 For access to exclusive gear videos, celebrity interviews, and more, subscribe on YouTube!