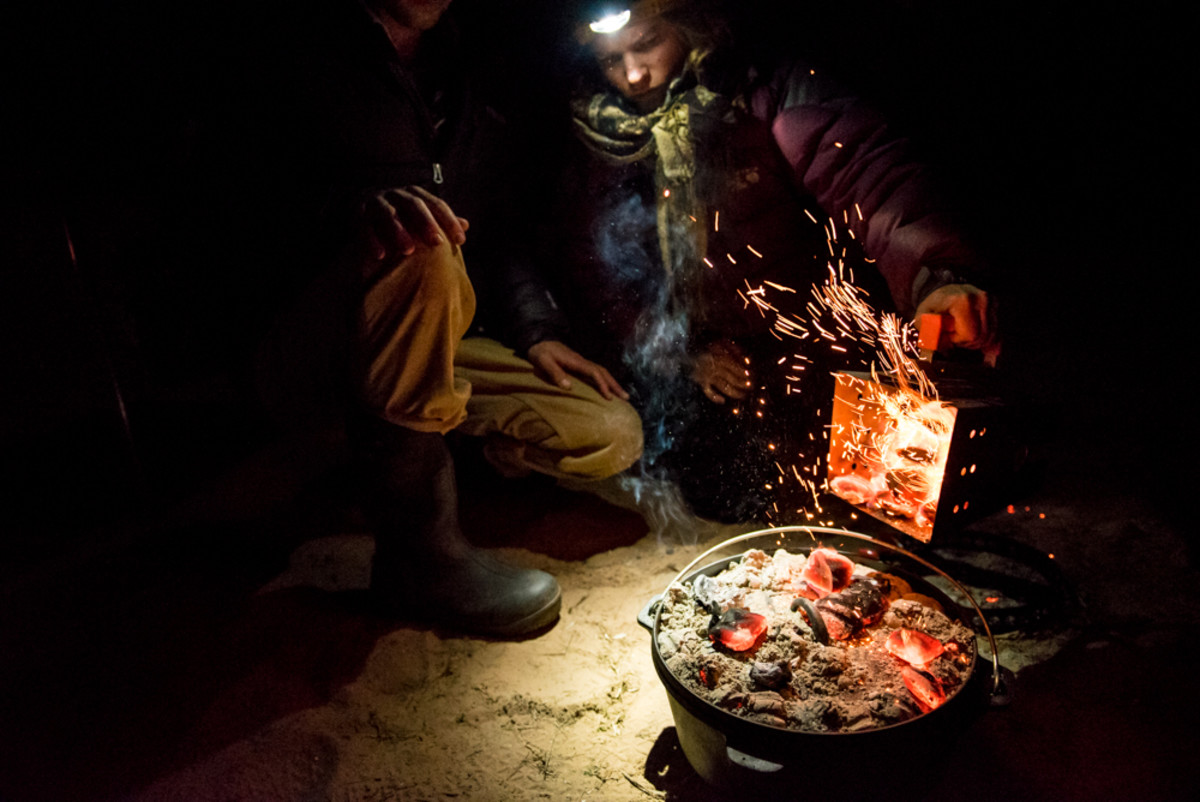 CampMaid Outdoor Cookout Grill Set with 12-inch Dutch Oven
(campmaid.com; $180)
The Utah-based company CampMaid is yet another Kickstarter-funded startup that's pushing innovation in the camping world. Their Outdoor Cookout Grill Set has revolutionized the Dutch oven, an outdoor cooking standby, to such an extent that even seasoned outdoor chefs will be impressed. Or so we heard. CampMaid boasts their Grill Set allows you to use a Dutch oven as a smoker, a pizza oven, a grill, a griddle, or as a traditional Dutch.
If that sounds too good to be true, we thought the same thing. So last fall, with winter moving in and some cold multi-day canoe trips on the schedule, C&K took CampMaid's 12-inch Dutch oven and Grill Set out into the field and got to cooking. A few months later, we're happy to report that the rumors are true. CampMaid has created a product so versatile it could rightly be called the Dutch Army oven.
There's nothing fancy about the Dutch oven itself. Made from pre-seasoned cast iron, it's got everything you'd want from a quality Dutch: thick walls, a large lip on the lid, sturdy legs. Where CampMaid got creative was with a additional items that come in their grill set.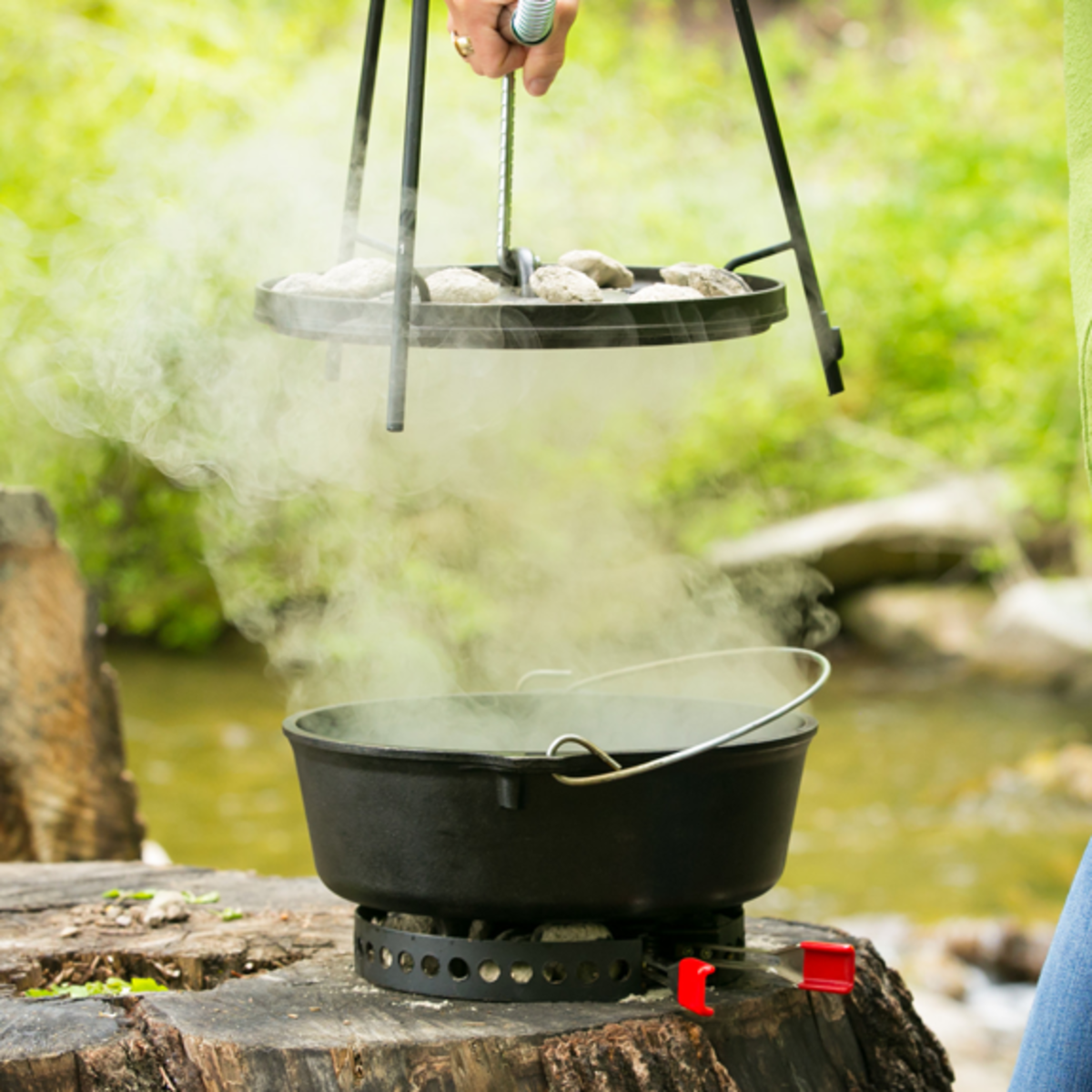 The first is their lid-lifter, a three-pronged metal component with a spring handle which allows you to safely pick up a coal covered Dutch oven lid without fumbling around with pliers. More impressive is that it flips upside down and becomes a stand for the overturned lid, i.e. a griddle.
Now enter the next item in the kit–the charcoal holder–that clips onto the lid-lifter and can be adjusted depending on how much heat you want on your cooking surface.
And finally add in a simple grill which can also rest on the stand above the charcoal holder.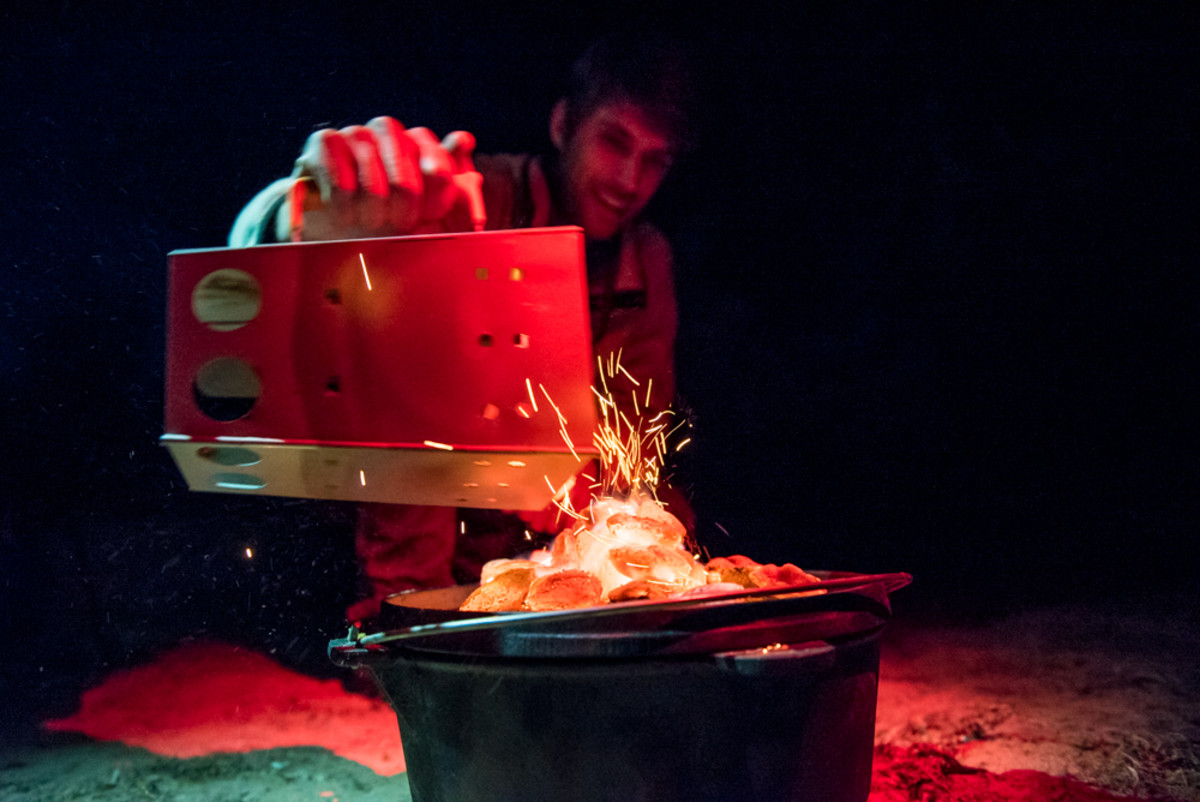 With these three items, you get the Dutch Army oven effect. It was impossible to explain the kit to friends on the river without sounding like an infomercial–"But wait, there's more…" That's because this trio of gadgets allows you to use the kit as a normal Dutch Oven with some convenient accessories. But wait, there's more…you can flip the Dutch upside down and turn it into a fish smoker or pizza oven with the grill or lid as cooking surface and use the Dutch to radiate heat or mesquite smoke back on your dinner. You can also fry on the lid or maybe come up with some configuration that CampMaid hasn't even thought of.
If you already have a Dutch oven, you can buy each of the accessories separately, too.
The whole thing packs down into a bag that's not much bigger than the Dutch itself and can easily be tossed into the canoe or raft for overnight trips where weight isn't a problem to get you baking (and grilling, and smoking, and cooking).
The article was originally published on Canoe & Kayak
For access to exclusive gear videos, celebrity interviews, and more, subscribe on YouTube!