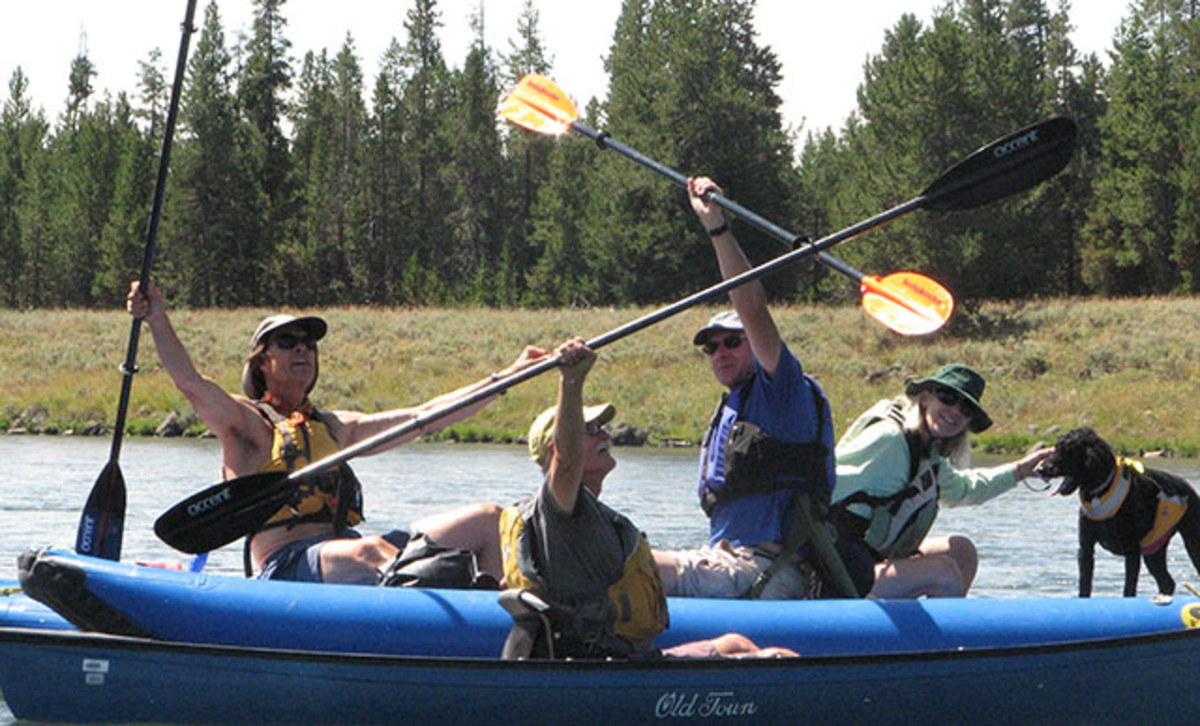 By Al Kesselheim
For an old fart traditionalist like myself, change comes hard. I was one of the last to give up my typewriter. I like the living room arrangement we've had for the last twenty years just fine, thank you. And when I get in a canoe, I grab my tried and true canoe paddle, preferably wood. Not what you'd call an 'early adopter'. So the idea of using a double-blade, kayak-style paddle in an open boat didn't impress me much, until I had some grudging, first-hand experience in situations where I had to admit that it made a difference.
Am I a convert? Not exactly. All things being equal, I'll still grab my tried and true single-blade. It's what I know, what I've powered boats over thousands of miles with, and nothing is going to change that. Still, there are times… here are three of them…
1. When you need to keep up. I remember a BWCA fall trip I went on with my partner and a friend. We were in a tandem canoe. He was in a solo. If he hadn't thought to bring a kayak paddle, we would have been constantly waiting for him, and he would have been struggling and exhausted in our wake.
2. In a headwind. For flatwater stretches, and particularly in a headwind, the kayak-style paddle helps keep the boat on track, reduces inefficient correction strokes, and gives you double the cadence to make the crossing.
3. In whitewater. Using a single-blade in whitewater, especially solo, tends to require a lot of side-slipping and back-ferrying, which drop you well behind the pack. A double-blade allows for a more aggressive strategy in rapids, and keeps you in the mix.
SOME CONSIDERATIONS:
Paddle Length: Solo and inflatable canoes are beamier craft than most kayaks. I find a longer paddle necessary to make the reach in comfort, and to allow for a low-angle cruising stroke. For me, something in the 240 cm to 280 cm works best. If anything, I'd err on the long side.
Drippage: In an open boat, especially on a cold day, who needs a wet lap? Drippage is a real issue with the double-blades, and one that the drip guard doesn't adequately address. Some paddling experts claim that it's all about your stroke, but I don't buy it. Really, it's all about the angle of the paddle, which goes back to length. With the longer paddle, strokes are flatter and drips stay clear of the hull. Again, go as long as you can comfortably deal with and you'll stay drier. Oh yes, and bring a sponge.
Storage: I hardly ever leave my single blade behind. Most outings, I'll use both paddle styles, which means I need to store the one I'm not using. Break-apart kayak paddles stow easily and usually allow for feathering adjustments to fit conditions. Not every model comes with the break-apart option, but for me, that's a deal breaker.
PADDLES TO CONSIDER:
The 8 paddles reviewed below run the gamut from wood to composite, from $100 to $500, from straight to bent (ergonomic), and include an out-of-the-box triple option paddle thrown in. All of them are high quality products that fit a specific paddling niche. It's up to you to weigh preference, utility, budget and performance. Also, all of these companies make more than one product, so if one of these paddles is close, but not quite it, look online for the one that fits right.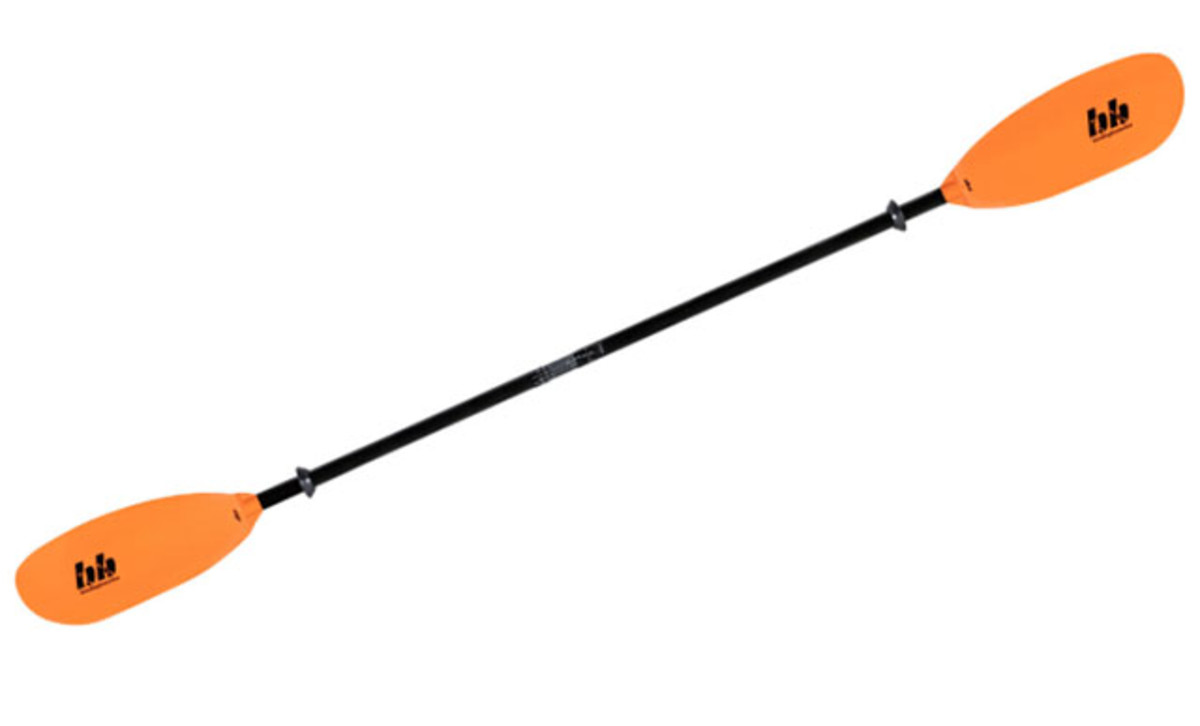 Great paddle for those looking for optimal length and flex
---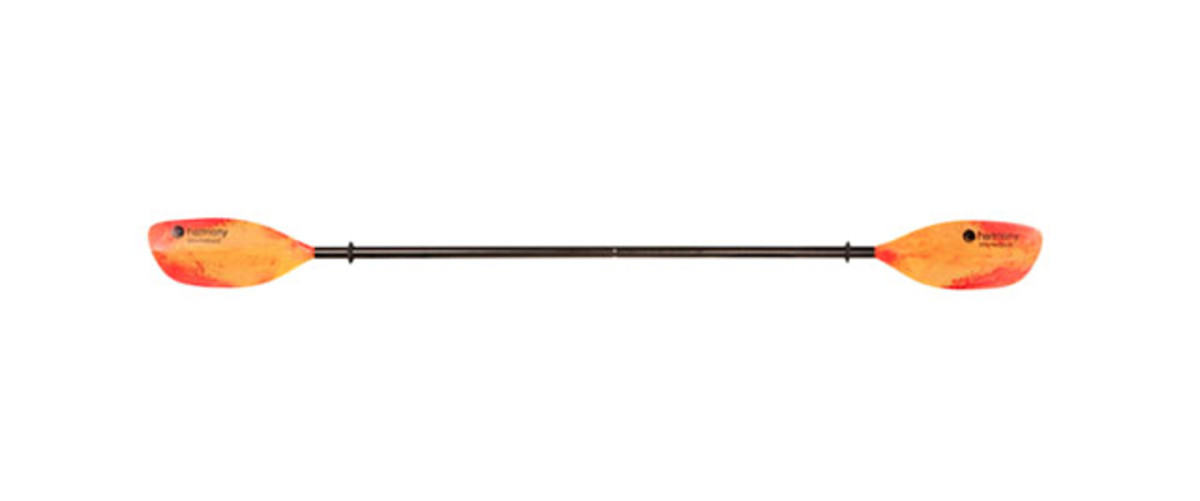 The Sea Passage is a take-a-part paddle that offers moderate-sized asymmetrical blades that work well in everything from placid lakes to rough seas
---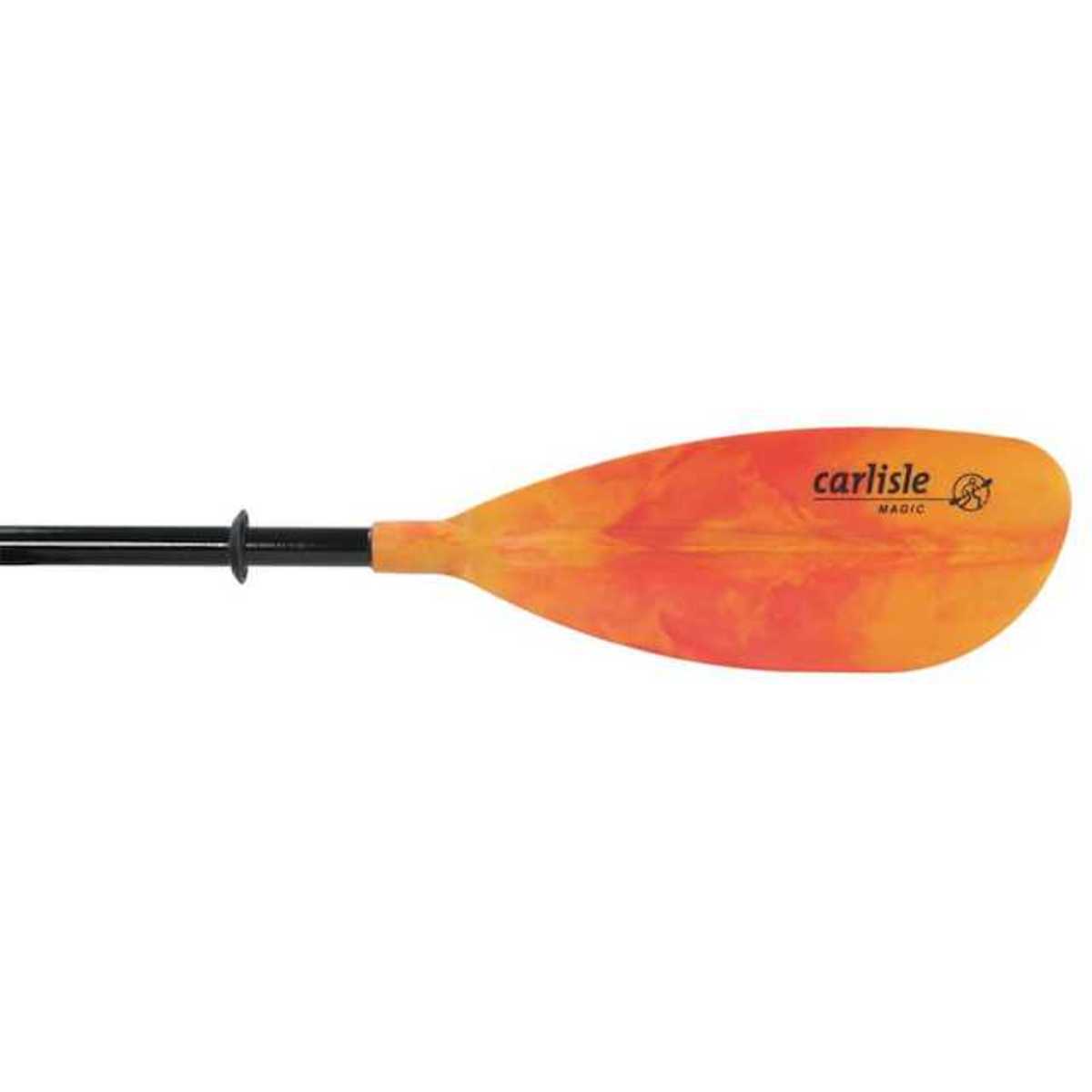 'Next' is an asymmetrical, slightly curved blade shape combined with a lightweight, flexible fiberglass shaft produces smooth yet powerful strokes.
---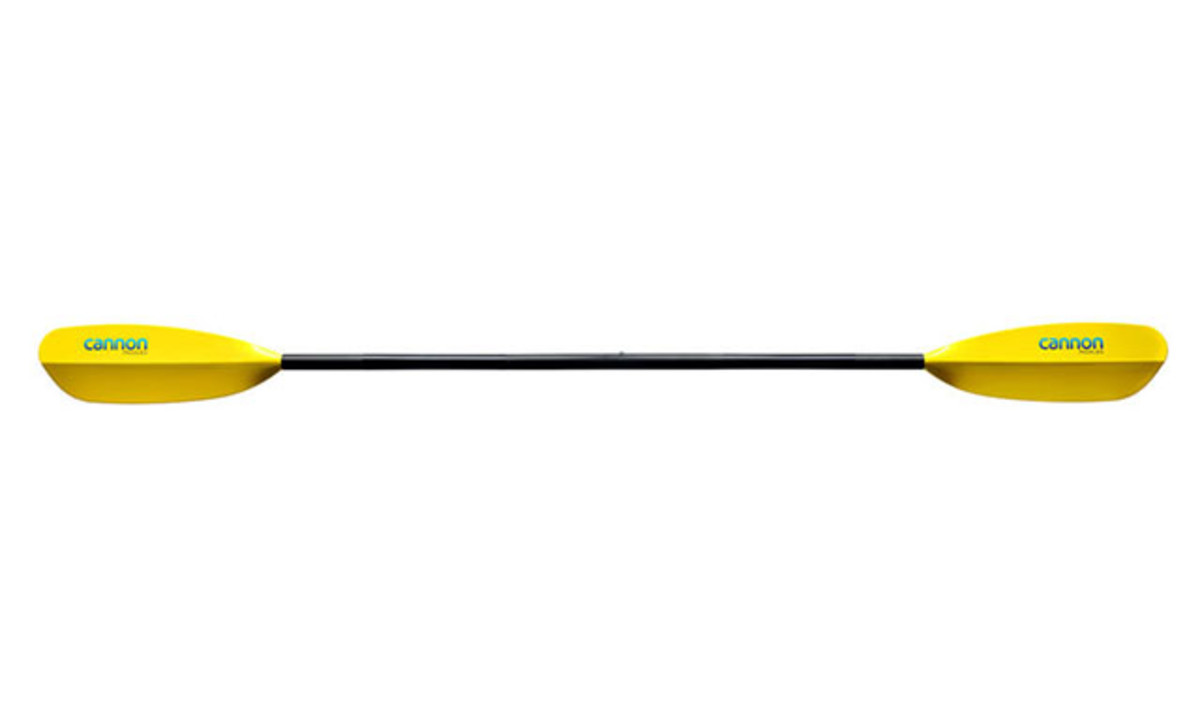 The Nakomi's dihedral angle provides the perfect mix balance and strength
---
The Sea Blade is laminated wood reinforced with fiberglass producing a paddle that is light and durable
---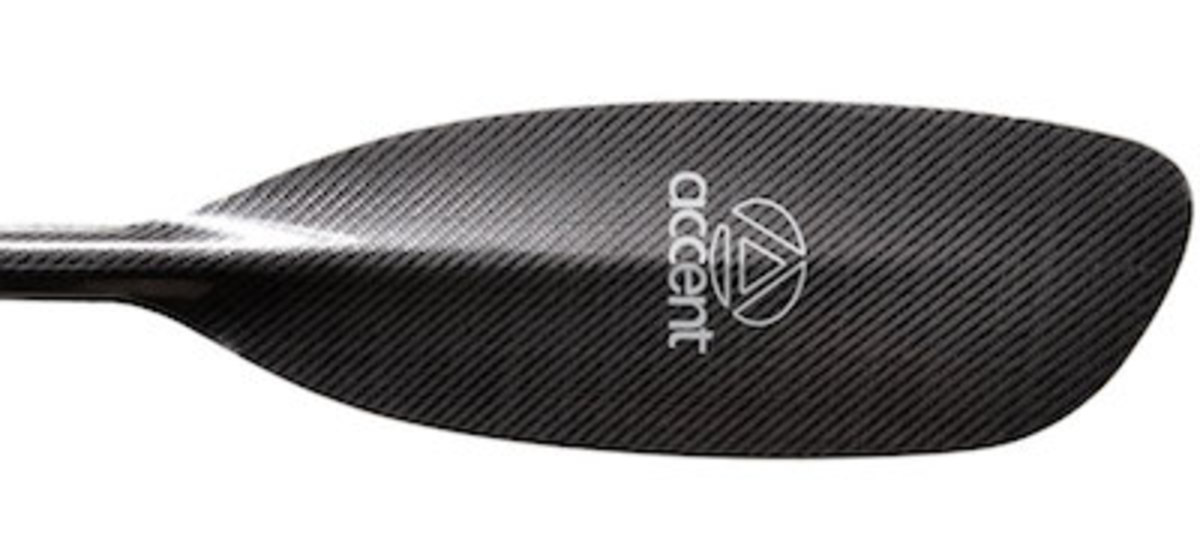 The Accent Air, at 24 oz, is a remarkably light injection molded paddle
---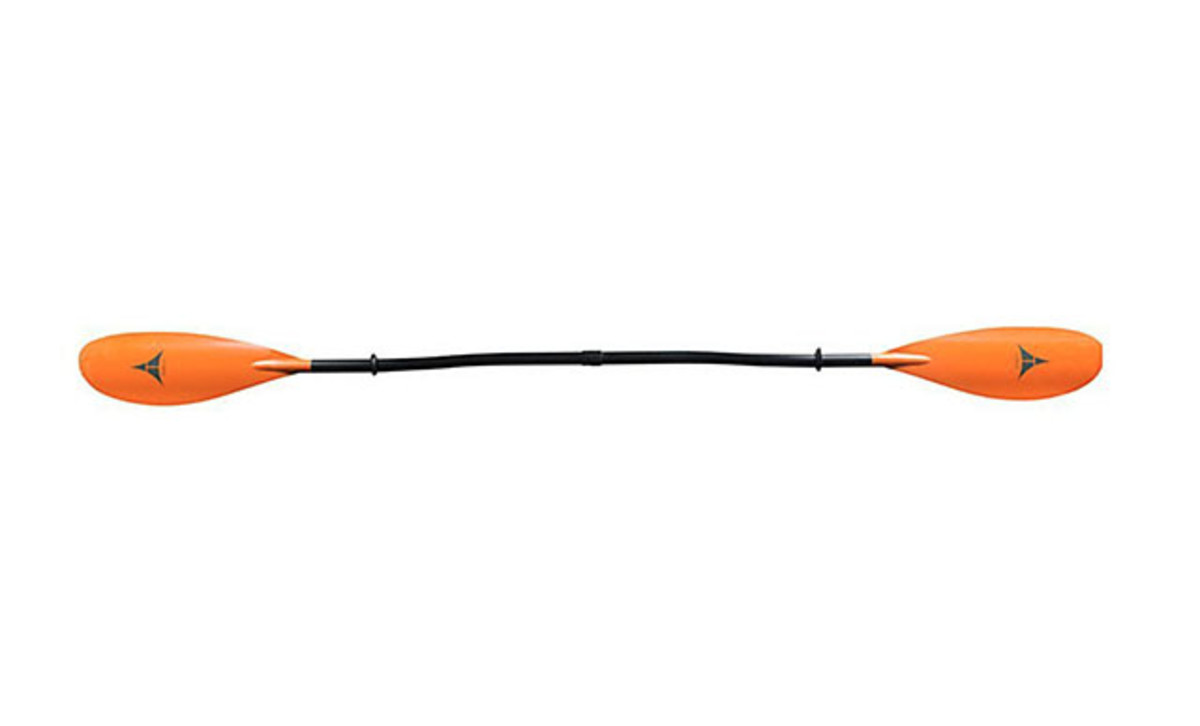 Pursuit features your choice of a carbon blend ergonomic or straight shaft.
---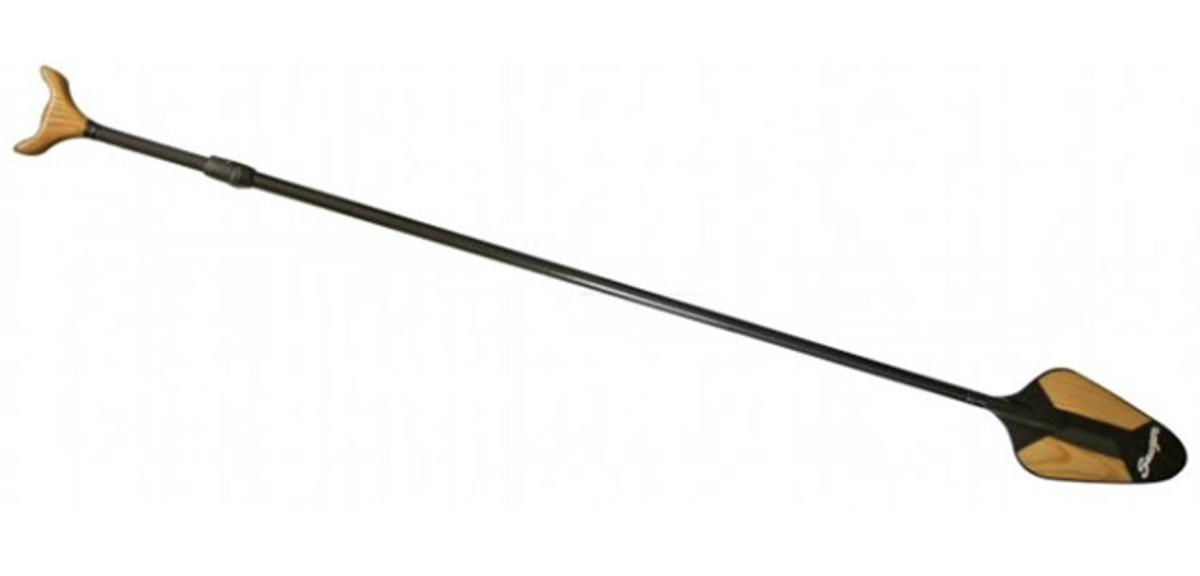 The Sawyer Versa Trident is a Stand Up Paddle, Touring Kayak Paddle and Push Pole in one.
---
The article was originally published on Canoe & Kayak
For access to exclusive gear videos, celebrity interviews, and more, subscribe on YouTube!