Review by Rebecca Parsons
Sirensong wetsuits was born of the sea in 2013 when waterwoman, Jamie DeFay Collins, grew frustrated by the lack of cute and functional women's wetsuits available on the market.
She began by painting on surfboards and canvases before transitioning her designs into unique and head-turning wetsuits. Collins created patterns, sewed and glued the neoprene, and hand painted her designs onto the suits. She tested them out in the lineup, tweaking her design until it was perfected.
Fast forward four years and Sirensong Wetsuits is thriving. Collins' line of beautiful, feminine and luxurious wetsuits come in a variety of different prints and are geared towards gals in warmer climates. Suits come in both sleeveless and long-sleeve options, while the neoprene ranges from two- to three-millimeters.
As popularity grew, Collins switched the business over to factory production. However, production runs are small and all of the fabrics are original designs, so the suits are still incredibly unique.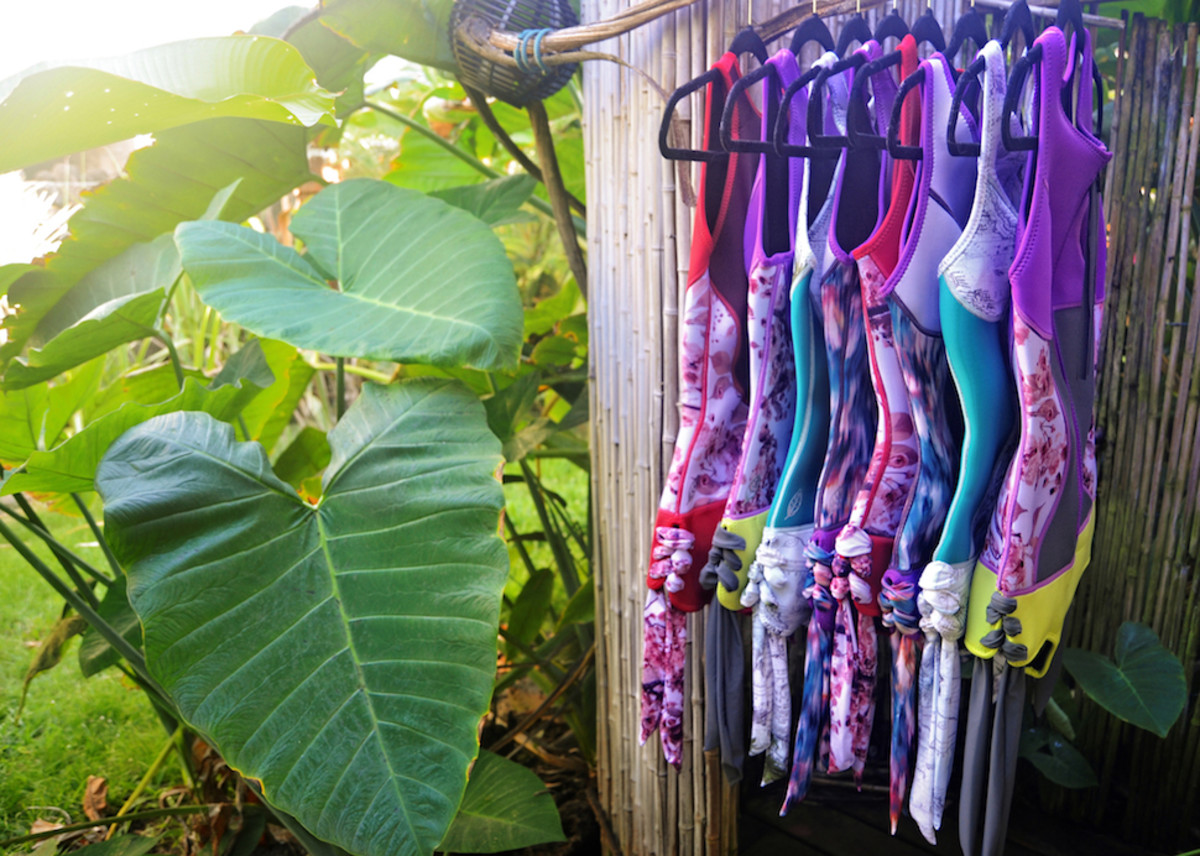 In the early years of her business, Collins made her suits from traditional neoprene but has since switched over to Yamamoto neoprene. Yamamoto neoprene comes from Japan and is an eco-friendly, limestone-based alternative to traditional petroleum-based neoprene. In addition to being a sustainable material, Yamamoto neoprene is lighter, warmer, stretchier, more buoyant and more durable than traditional neoprene.
An advocate of functional fashion and a lighter carbon footprint, we were excited to put Sirensong Wetsuits to the test.
Something unique and attractive about Sirensong Wetsuits is that all suits come in two cut options: Hawaiian-Cut for gals opting for cheeky rear coverage and Booty-Cut for those looking for a full coverage bottom. All suits come with flirty side ties which give the suits a feminine flare while also allowing for a more customized bottom fit. Both the sleeveless and long-sleeve suits were soft, comfortable and fit like a glove when ordered in accordance to the size chart.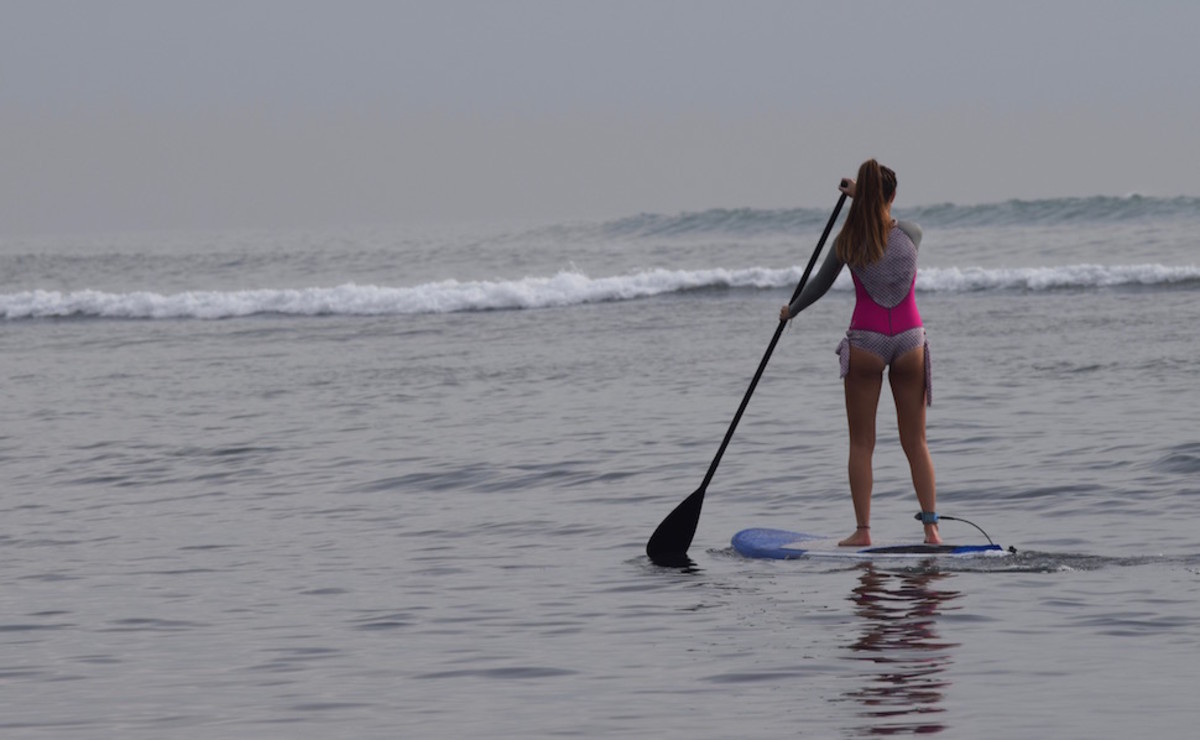 But the real question is: How did they hold up on the water?
Our reviewer paddled out at Doheny State Beach and San Onofre State Beach in sunny southern California for a few sessions to determine if these wetsuits are really worth their salt.
The sleeveless suit proved to be a perfect summer option, allowing for maximum maneuverability while keeping the core warm. The fit was similar to a one-piece swimsuit and with deep-cut armholes, chafing wasn't an issue. The long-sleeve suit was a dream for fall in SoCal. The suit was extremely comfortable, did not restrict movement at all, and was toasty warm, despite the water being in the low-60s.
In a sea of black neoprene, these suits stand out in the best way possible. We've been searching for the perfect suit for female paddlers for some time now and Sirensong Wetsuits just may be the answer.
The article was originally published on Standup Paddling
For access to exclusive gear videos, celebrity interviews, and more, subscribe on YouTube!