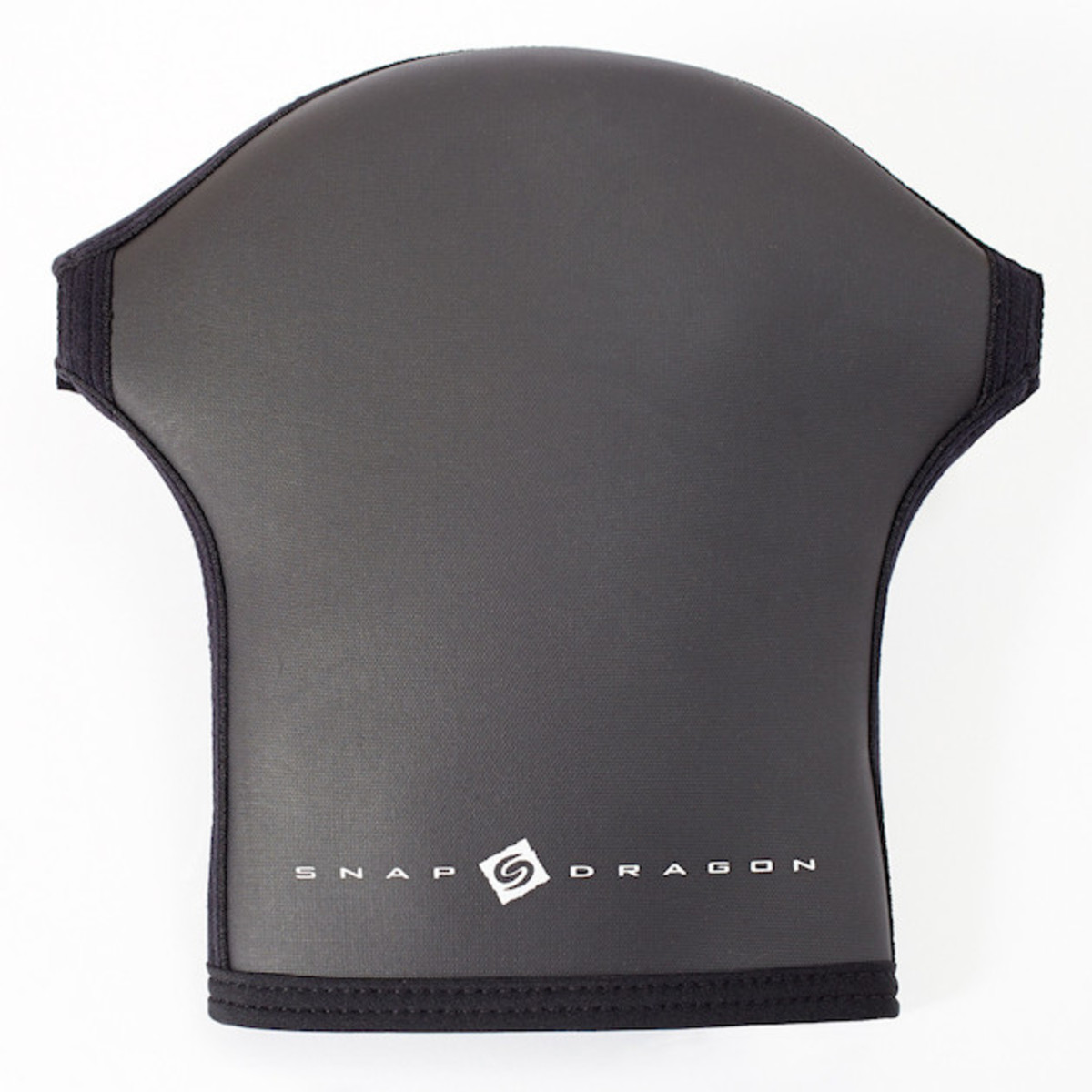 By Benjamin Orkin
SnapDragon Canoe Pogies
($36, snapdragondesigns.com)
Kayakers have been using neoprene pogies as an alternative to neoprene gloves to keep their hands warm from cold water for decades, and now SnapDragon offers the same versatility to canoeists. One pogie simply as a hole cut out that slips over the t-grip of the canoe paddle, while the other wraps around the paddle shaft and attaches using Velcro. Up north, cold rain and wind are almost guaranteed. Gloves work okay, but are often impractically bulky and limit dexterity. Pogies offer direct contact with the canoe paddle that not only increases dexterity and allows for a lighter grip on the paddle (read: less fatigue), they are also arguably warmer than neoprene gloves. In addition, they are great at keeping bugs away and offer some sun protection. The SnapDragon pogies are some of the best constructed and most durable canoe pogies on the market. Long neoprene wrists and a small hole for the t-grip help seal out wind and keep heat in for nice, warm hands.
Lesson learned the hard way: Pogies aren't a substitute for neoprene gloves which have a whole other set of practical uses. We wish we had neoprene gloves with us in addition to the pogies!
The article was originally published on Canoe & Kayak
For access to exclusive gear videos, celebrity interviews, and more, subscribe on YouTube!