Specs: 199cm bent shaft, 30º feather
Design Features: blade/shaft offset, blade symmetry, dihedral, light carbon/foam-core construction
MSRP: $350 straight shaft, $450 bent shaft
Info: wernerpaddles.com/paddles/odachi

As whitewater extreme racing continues to gain popularity, boat manufacturers are focusing on the production of planing hull speed machines like the Pyranha 9R, Jackson Zen, and the Waka Tuna. It's true, "fast is fun."
With this trend sweeping the industry, Werner Paddles introduced a new race-focused paddle design in late 2015. Although I've never been particularly interested in carbon/foam-core paddles before, I bought and tested the brand new Werner Odachi.
Initial Impressions

Two factors kept me from buying foam-core paddles in the past: 1) Foam core blades are resistant to wear over time, but more prone to catastrophic failure from impacts. 2) This type of construction is expensive and other foam-core designs just never felt that much different on the water than more affordable carbon and fiberglass paddles like my Werner Powerhouse.
The Odachi felt different in my hands even before I took it on the water. The paddle is extremely light and feels exquisitely balanced with low swing weight. The light weight, large blade surface-area and pronounced dihedral make the blade feel alive in the water.
Performance and Design
The blade to shaft offset puts the blade slightly in front of my hands. I expected this design feature to take a lot of getting used to. To my surprise, it felt pretty natural from the get-go. Even on day #1, I did not sense a large adjustment period. Forward strokes feel natural and backstrokes felt just fine. I did not notice any major difficulties in rolling either with a sweep or a back deck roll.
The place where I notice the paddle's tricky nature is on bow draws. I usually like to place a bow draw to make micro angle adjustments before I take a boof stroke. These adjustments are challenging with the Odachi, so be ready to change your paddling style to be more dependent on steering with forward strokes and sweeps and less dependent on small corrective strokes and braces. This means that you need to keep a lot of forward speed for the paddle to feel effective.
The paddle is remarkably stiff and light. The large blade surface adds power, but the symmetry and noticeable dihedral of the blade keeps it gliding through the water relatively effortlessly without flutter. Compared to other foam-core paddles, the Odachi feels alive in the water and it does not push my body to fatigue as quickly as other large blades in the same category.
I do, however, feel some extra fatigue after paddling with the Odachi for a full hour on a continuous river like the Little White Salmon, but that's just a great opportunity to get in shape and hone good technique. The Odachi will better suit paddlers who focus on the small details of good forward stroke technique. It will force you to improve your stroke technique. (I recommend watching this forward stroke technique video on C&K)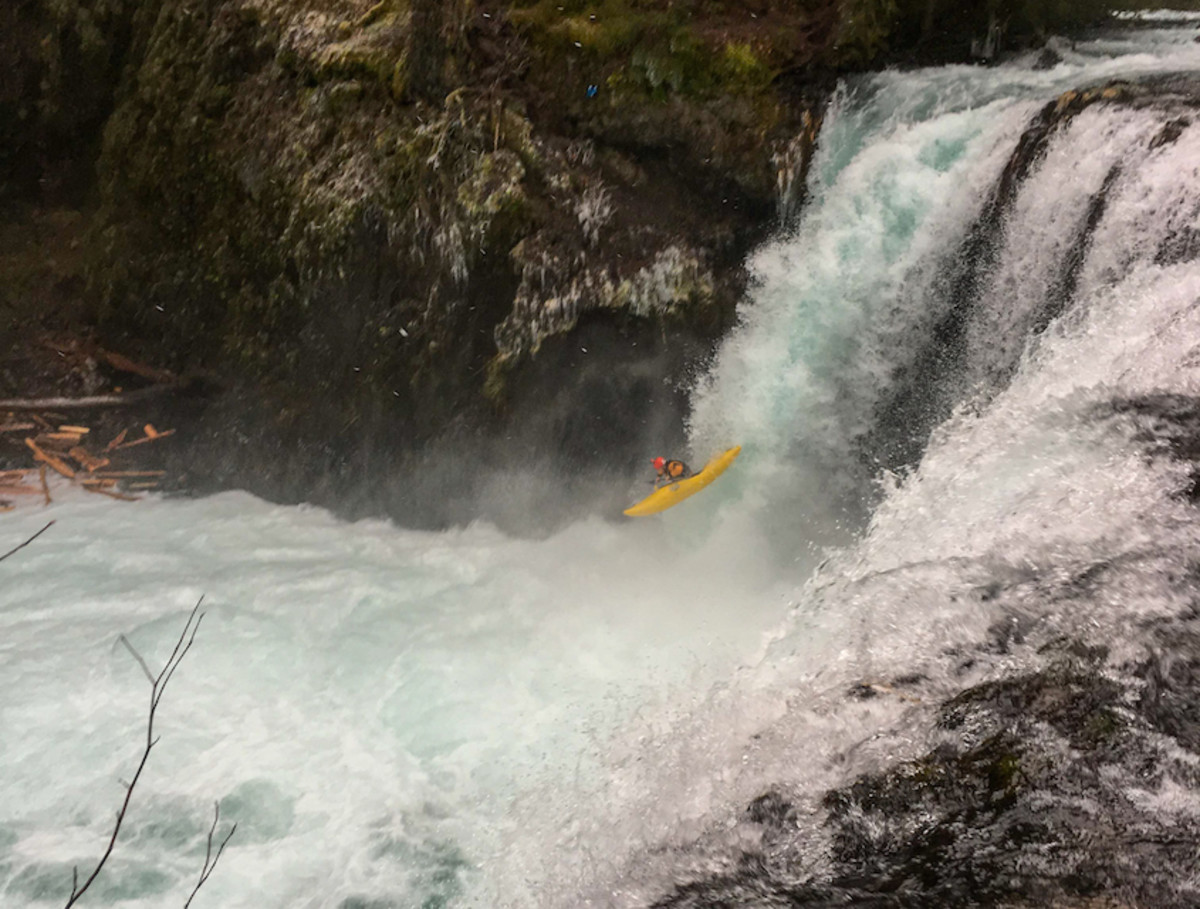 Bent vs. Straight
I use bent shaft because it feels good in my hands, it's easy to know where to grip, and it is what I am used to. The bent shaft Odachi feels less demanding of my forearms and shoulders than the straight shaft version.
The Odachi continues to use their "neutral bent shaft" design on the Odachi, which makes it feel far more natural than other bent-shaft race designs like Lettmann and Galasport crank shaft paddles. Those paddles make my strokes stumble even on simple moves on mellow whitewater.
Durability
The Odachi comes with Werner's time-tested Dynel Edging, which should make the blade edges resistant to wear and tear over time. I am concerned, however, that the lightweight layup of the shaft will make this paddle prone to catastrophic failure in the case of any high-impacts.
After seeing a lot of friends break other race-optimized paddles from competing brands, I am definitely happy to have a blade with Werner's reputable construction. I've been buying Werner for many years largely because I've only ever broken two of their paddles. So although I don't fully trust the paddle's strength relative to a fiberglass Powerhouse, I do trust it more than other race paddles I've tried.
Although I don't have any concrete evidence of durability failures so far, I do not feel confident taking it on low water runs, expeditions, or rivers that test the upper ends of my paddling abilities. I would love to see Werner produce a "bomber" layup of the Odachi blade in fiberglass or regular carbon (Bombdachi?).
Bottom Line
Am I actually measurably faster with this blade in my hands? It's tough to say and, honestly, the difference is probably marginal. Most paddlers aren't going to spend every day racing, and it's difficult to say if the paddle actually makes you faster.
It isn't difficult, however, to say that this paddle feels FUN. I thoroughly enjoy using the paddle and can easily decide to bring it to the river instead of my Powerhouse when I am paddling a section that I feel comfortable with. I recommend it for anyone who wants to focus on driving the boat downstream with good forward stroke technique. It's finely tuned for the world's best extreme racers, but the every-day boater can still enjoy the Odachi's fun feel on the water. For a paddle with these aggressive design features, it is still relatively predictable and easy to use.
Read more in-depth whitewater reviews from David Spiegel
Field Tested: 2015 Paddling Footwear
The article was originally published on Canoe & Kayak
For access to exclusive gear videos, celebrity interviews, and more, subscribe on YouTube!