Rich Froning Jumps into SUP
Rich Froning, the 5'9″, impossibly-physiqued, Oakley-wearing, two-time CrossFit Games champion is apologizing profusely for being 15 minutes late for our phone interview. The 26-year-old Tennessean is one week out from defending the title of 'Fittest Man Alive' that he won in 2011 and 2012 in Carson, Calif., and his chiropractor session ran over. He's half-way through his daily regimen of two to five workouts, is in the middle of promoting his best-selling book, First, and just opened a CrossFit affiliate, Project Mayhem. If anyone should be sorry, it's me, for taking up even more of his time.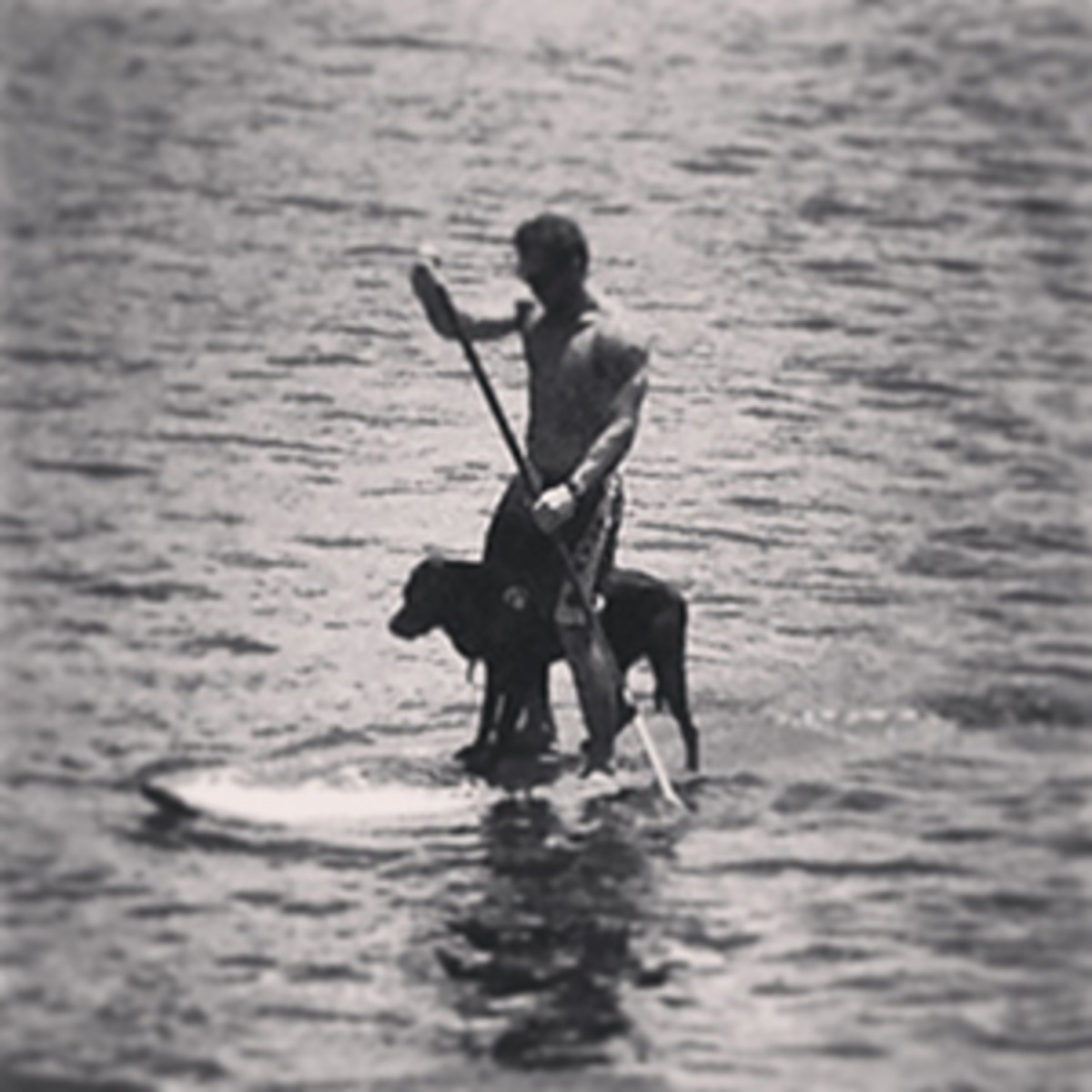 Yet, a humble, nice-guy attitude is typical of Froning. When it's time to compete he's a killer, and he's a beast in the weight room – Froning can hoist an Olympics-level 300 pounds in the snatch. But nothing is too much trouble when it comes to signing autographs, posting helpful
YouTube videos
or, in this case, fitting in yet another interview at his busiest time of year.
Froning came out of nowhere to place second at the CrossFit Games in 2010 and may well have won had he not fallen from a climbing rope – an 18-foot drop. The next year, Froning came back strong from the resulting back injury to finish on top of the podium, in a year when CrossFit exploded in popularity across the U.S. and worldwide, and ESPN carried the Games live. The following July, the former Tennessee Tech University assistant strength and conditioning coach returned to the Home Depot Center and held off Kyle Kasperbauer and Matt Chan to defend his title, setting records in several events during the grueling, three-day contest.
With CrossFit continuing to expand across the globe, Froning got married (to Hillary), inked deals with Oakley, Reebok, BSN and many other companies, and traveled extensively for CrossFit Open events, in which he is undefeated. Froning won his Crossfit regional competition last month and will go for an unprecedented three peat on July 26. Since we saw photos of Froning on an SUP with his dog, Gilligan, we've wanted to chat with him. —Phil White
SUP mag: How did you get into standup paddling?
Froning: There was a CrossFit event near Lake Tahoe a couple of years ago and I tried it then and loved it. I just didn't have the opportunity to get boards until recently. My sponsor, Rogue Fitness, was kind enough to send me two boards, so me and my training partners have taken them out, along with a rented canoe. We've had a blast on them. There are two good-sized lakes less than 30 minutes from my house. Standup is great for active recovery, or just to get out and have some fun. And we've gotten some good workouts on the boards, too.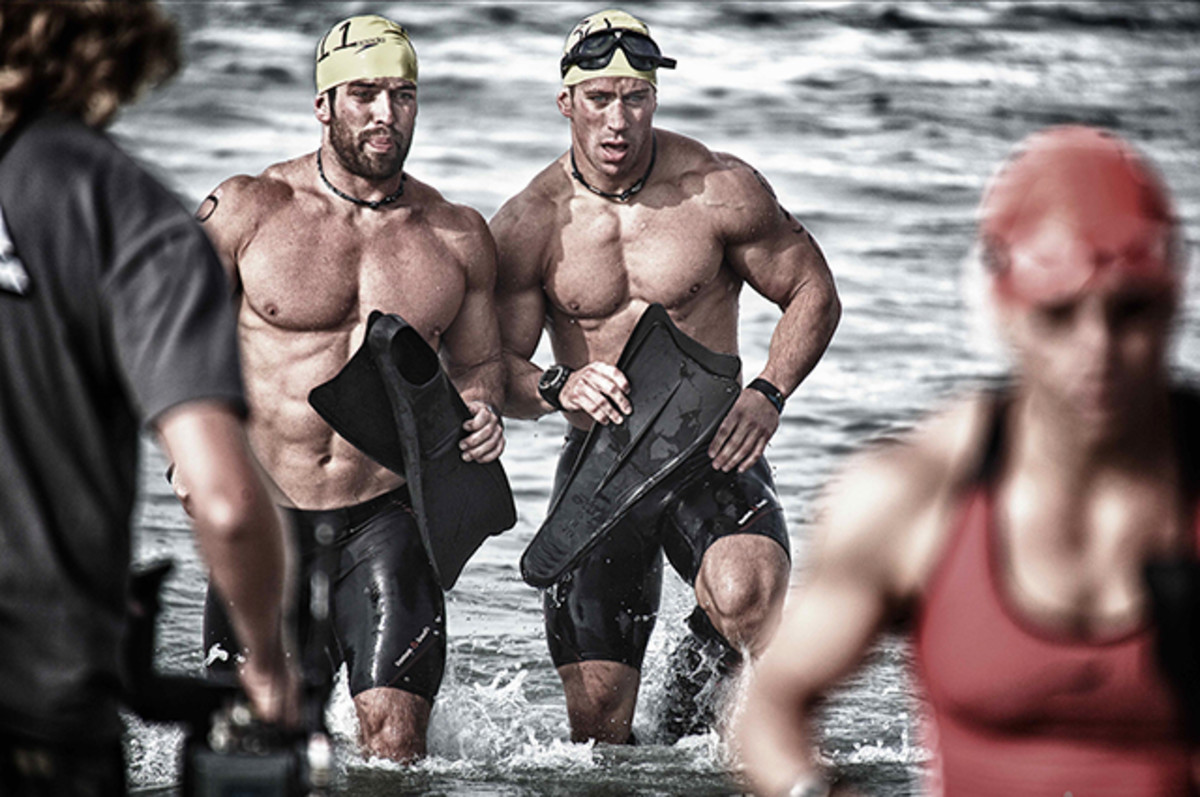 SUP mag: Why do you think SUP has become popular with CrossFit affiliates, particularly those on the two coasts?
Froning: It's a great shoulder workout and you also get some of the back benefits you get from rowing because of the pulling motion. It's a total body thing. At first you don't feel you're working your legs much but then you're supporting your bodyweight so you're doing more than you think. And it's something completely different – to be working your whole body standing up. And it's great for getting out of the gym.
SUP mag: Some people are intimidated by traditional gyms. Why might they like CrossFit better?
Froning: It's a lot more of a team thing, more of a community. A lot of people talk about wanting to make it to the Games but that's not what makes CrossFit great. What makes it great is the support you have when you go in, you're part of a family. I've been to CrossFit affiliates all over the world and the programming varies, the coaches are different, but it feels the same. Always welcoming, always fun. Whereas with a regular gym you go in, put your headphones on and don't talk to anybody.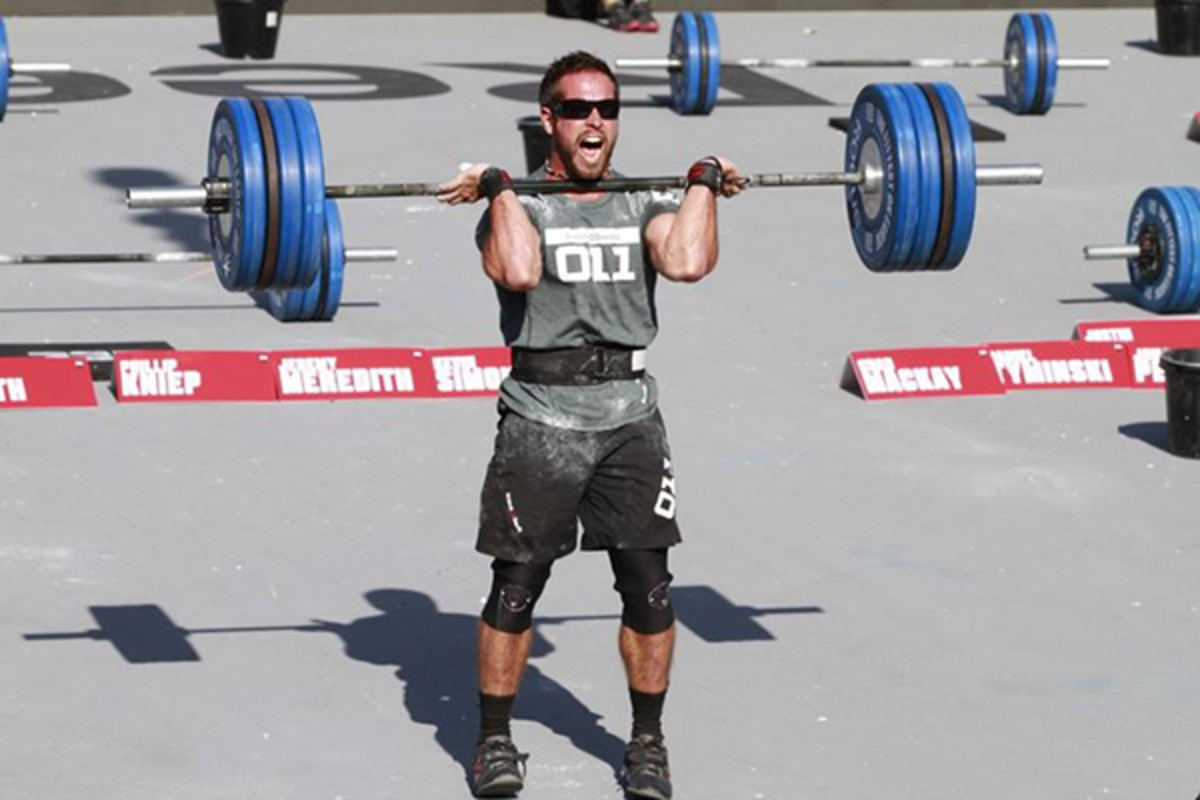 SUP mag: Why do you think it took so long for people to get past exercises that just build 'beach muscles' and embrace functional training?
Froning: People are afraid to give up what they know, what they read and see in all the magazines. It was tough for me at first because I was comfortable with what I was doing because it give me 'the look' – what I thought I wanted. Then you realize that what you really want is performance and functionality. Aesthetics become secondary. Everyone wants to look good, but with CrossFit you get so much more besides looking good.
SUP mag: How do you retain balance with such a busy schedule, particularly right before the Games?
Froning: It's tough, it's a constant reevaluation. Luckily my wife is amazing about sacrificing time with me right now. It gets frustrating at times when I have commitments when I feel like I need to be training. Luckily my sponsors are good about not asking me to do anything right now. It's also important to focus on my faith. The guys I work out with used to have a thing where if we didn't read our Bibles for 10 minutes a day we'd have to do burpees. By now we just figure everyone's doing the reading!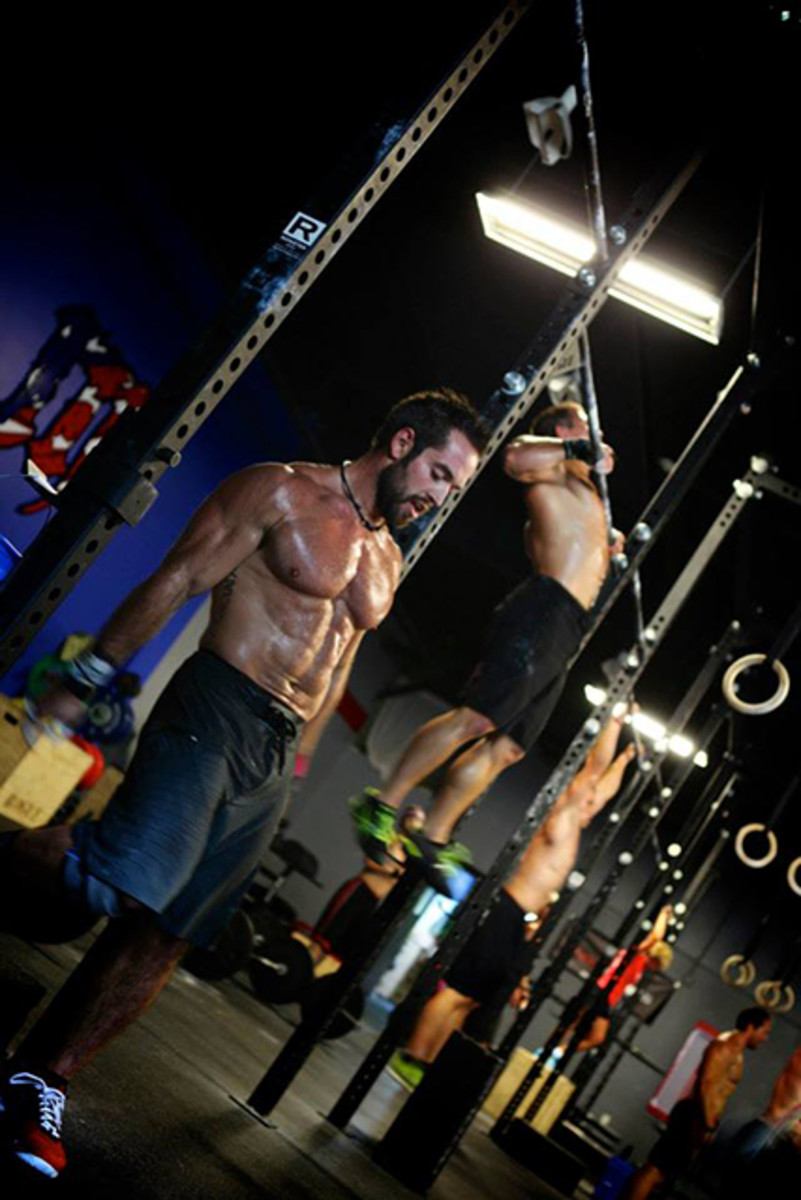 SUP mag
: How do you recover from such high training volume?
Froning
:
Sleep
is huge for me. I don't set an alarm. I just wake up when I wake up. I can tell if I'm not sleeping like I should. If I start at 9, 10 or 11 I'm OK with that and I like to work out at night, too, because I'm loose and can take my time. My body has just learned to handle the volume. I'm supposed to be tapering training before the Games but I'm not. I just feel worse when I don't do as much.
SUP mag: You had a back injury two years ago and shoulder surgery as a teenager. How did you come back strong?
Froning: With my back, it was a psoas tweak that I didn't let heal. It's a small muscle, but it can wreak havoc on your lower back. It was tough to recover, but I just went back to basics, not worrying about how much weight I put up. There's a lot of differences between my movement in 2010 and my movement in 2011. And MobilityWOD.com is the best website out there, Kelly [Starrett] is a genius. With my shoulder, it's a lot of pre-hab, a lot of mobility work. I've been doing band workouts from Crossover Symmetry and those have helped my scapula and rotators a lot.

To follow Rich Froning at the 2013 CrossFit Games, click here.
Click here for more Features.
The article was originally published on Standup Paddling
For access to exclusive gear videos, celebrity interviews, and more, subscribe on YouTube!