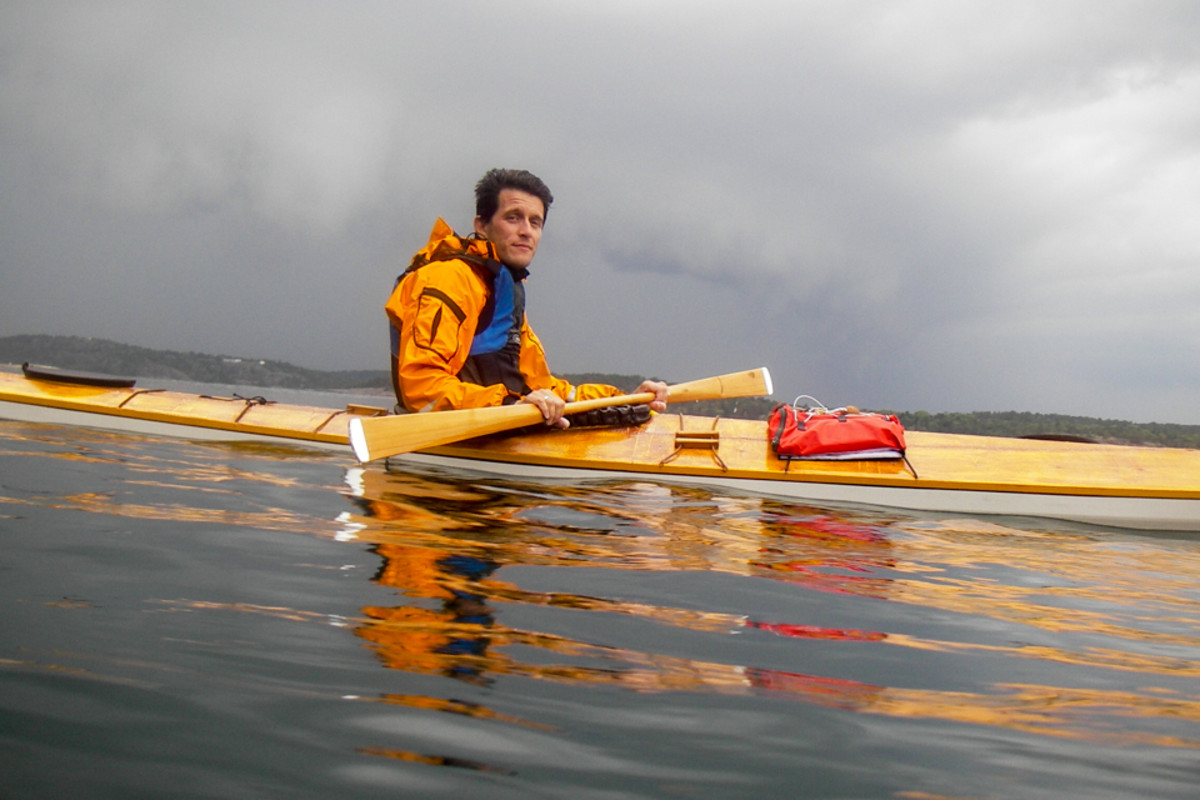 By Katie McKy
Anders Thygesen is a paddler who's won multiple lotteries. First, he lives in Norway, with its serpentine coastline, soaring fjords, and pristine paddling. Second, he's paid to paddle as an outdoor guide who teaches kayaking, rolling, and traditional kayak and paddle building. Third, in winter, he produces Greenland-style paddles for customers around the world.
C&K: What's your favorite boat and why?
Anders Thygesen: It's the Aleut-style Iqyax, known to most people by the name "baidarka." It's a very seaworthy and fast kayak type. It also stores plenty of luggage and it's made purely out of local wood and imported canvas. It's great fun to build as well.
C&K: So, why do you prefer to paddle a traditional Inuit hull as opposed to a high tech hull?
It's a rather alternative choice. When I was introduced to kayaking for the first time, it was in a SOF Greenland-style kayak. That was such a unique feeling. It really made me feel one with the elements. The SOF is actually soft; the feeling compares a bit to walking barefooted versus wearing hiking boots. I guess I'm addicted to that feeling. I must also admit that the looks of the kayak mean a lot to me. To my eye, Greenland kayaks and Iqyax are the best there is!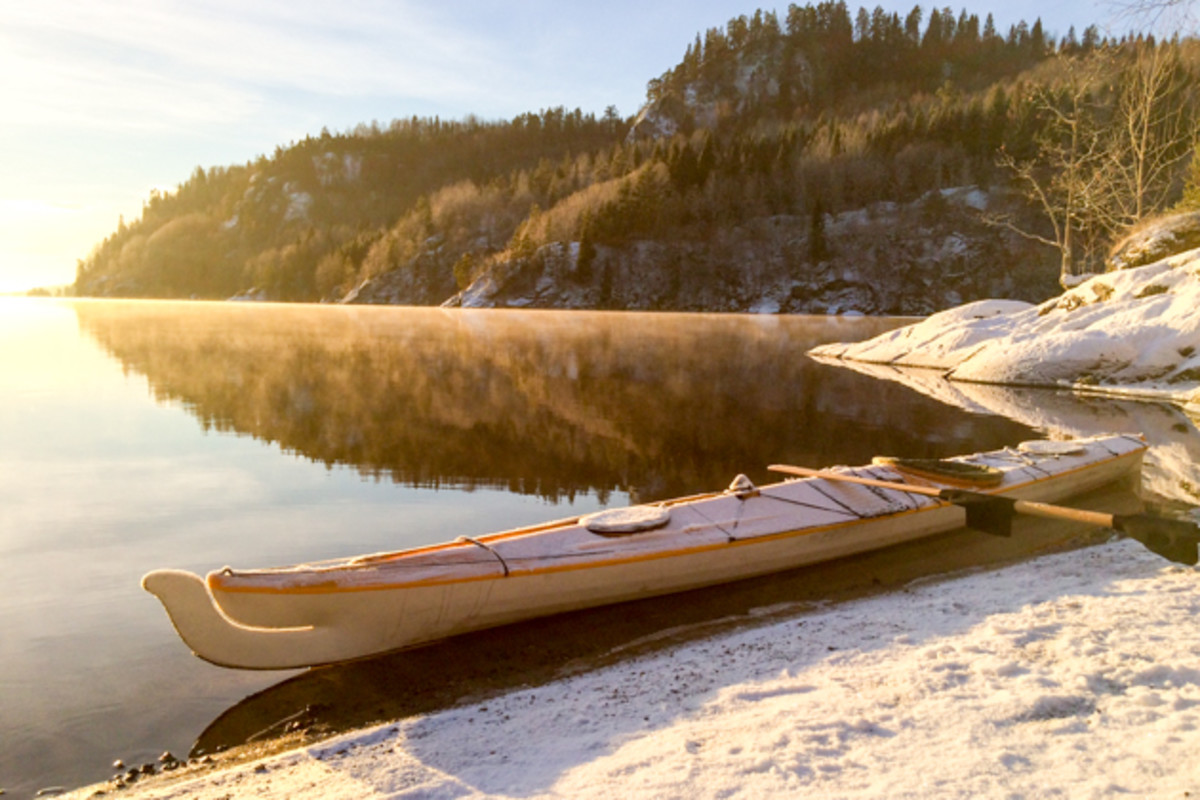 C&K: Where have you been in this boat?
Mostly touring and playing in Norway and other Scandinavian countries. In 2011, I toured the entire Norway coast, north to south. It was 3000 km in 70-something days.
C&K: Wow! What a trip. How did your Iqyax perform?
The round-Norway expedition really took the Iqyax to the test. I was unable to choose paddle days, so paddling every day in all seas and weather just convinced me that this must be the best all around kayak design of all time.
C&K: Well, you've seen the entire coastline of Norway. Knowing it all, do you have a favorite place to paddle?
Helgeland in Northern Norway. There are thousands of islands, great ocean, and millions of perfect spots to pitch your tent. This combination makes it my personal paradise.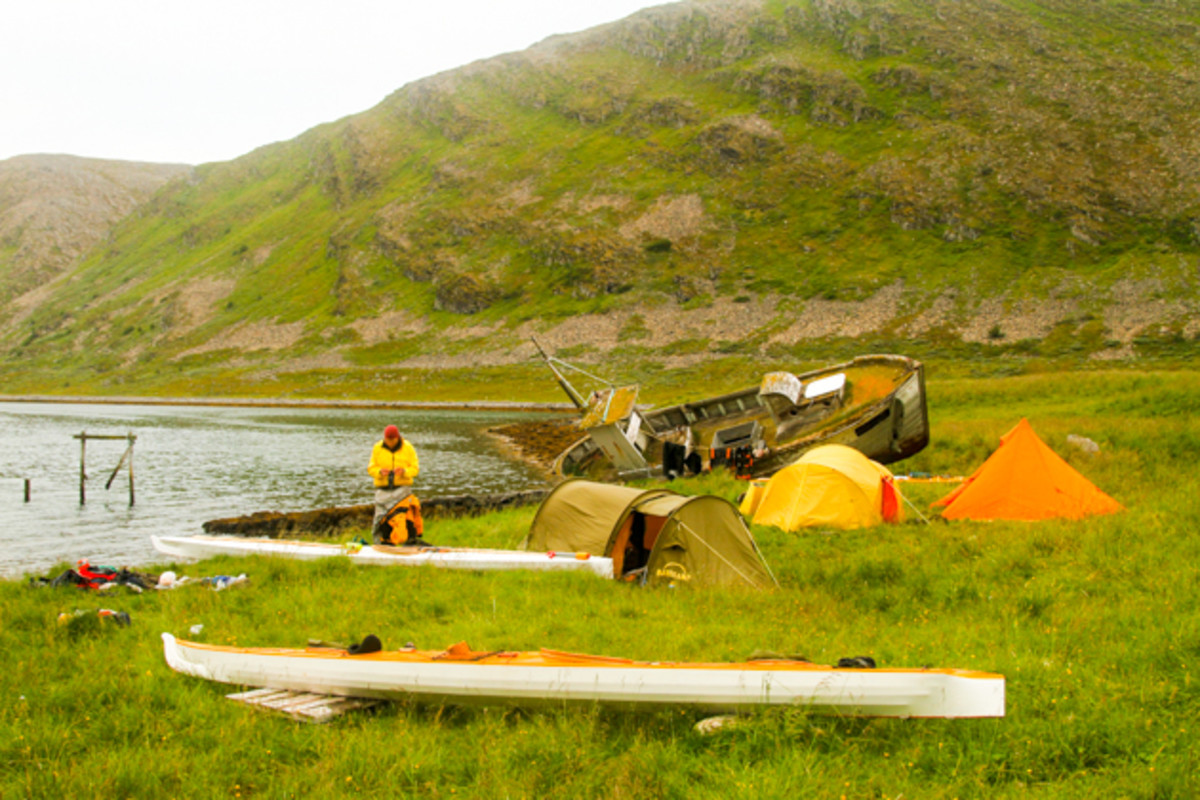 C&K: Is there some place that this boat hasn't yet taken you that you'd like to go?
In order to protect the planet, I avoid too much air travel, so I try to keep myself unaware of all the great spots there are on this planet. However, I sometimes dream of someplace warm to paddle!
C&K: Tell me about a dicey moment you had in this boat.
I have four kids and high standards of safety. Going too far from shore really doesn't feel too good. However, sometimes when touring in Norway, you just have to cross a big fjord. My most dangerous moments in my kayak have always been when crossing fjords, like in Northern Norway when weather has been unpredictable and the water ice cold. You really don't want to be swept far off shore by wind or current.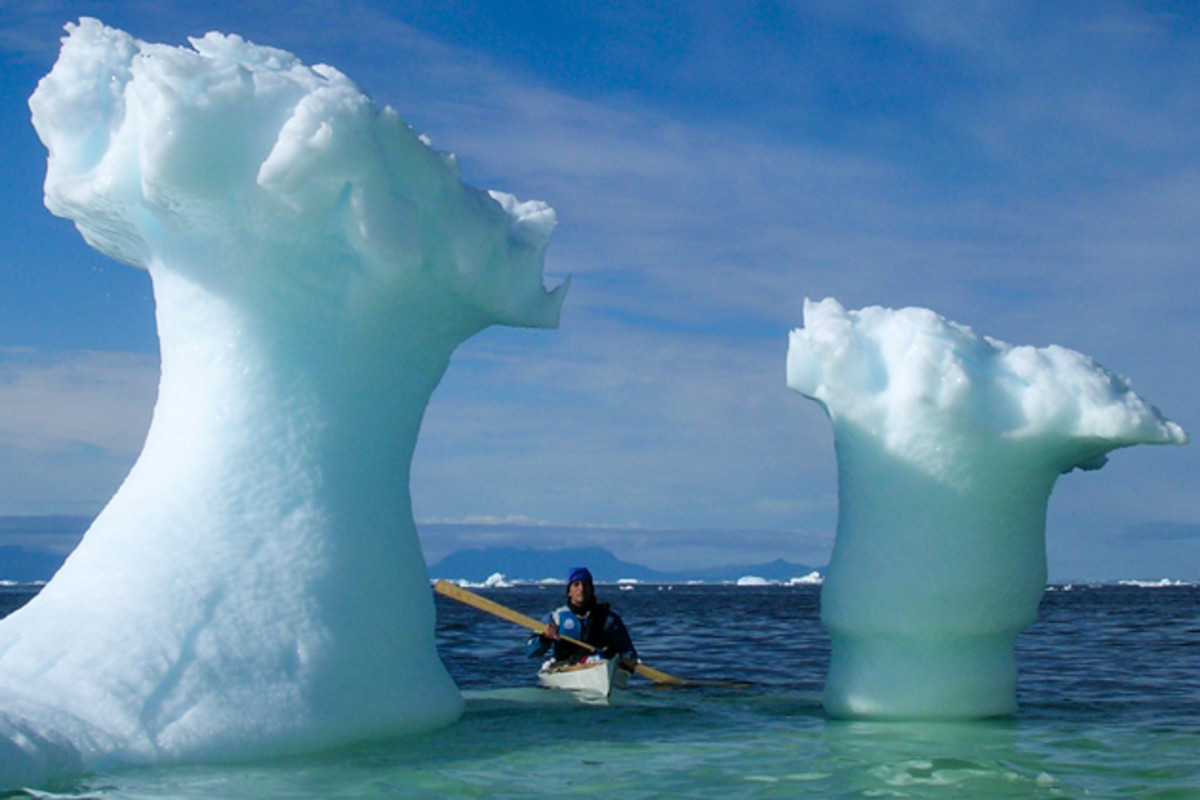 C&K: Anything else that you love about this boat?
I forgot to mention that the Iqyax surfs great! I've had some really great moments on the west coast of Norway in great swells, reaching bliss by blending myself, my boat, and the water. I love the water and I love playing in the water. When you catch one great surf all the way to shore, you get this great feeling and nothing else really matters for that moment!
–READ MORE ON OUR RIDES HOME PAGE–
Have a canoe or kayak you love? Want it to be RIDES? Contact Katie McKy at katemcky@hotmail.com and put "RIDES profile" in the subject line. You will have to provide photos of you and your beloved boat.
The article was originally published on Canoe & Kayak
For access to exclusive gear videos, celebrity interviews, and more, subscribe on YouTube!