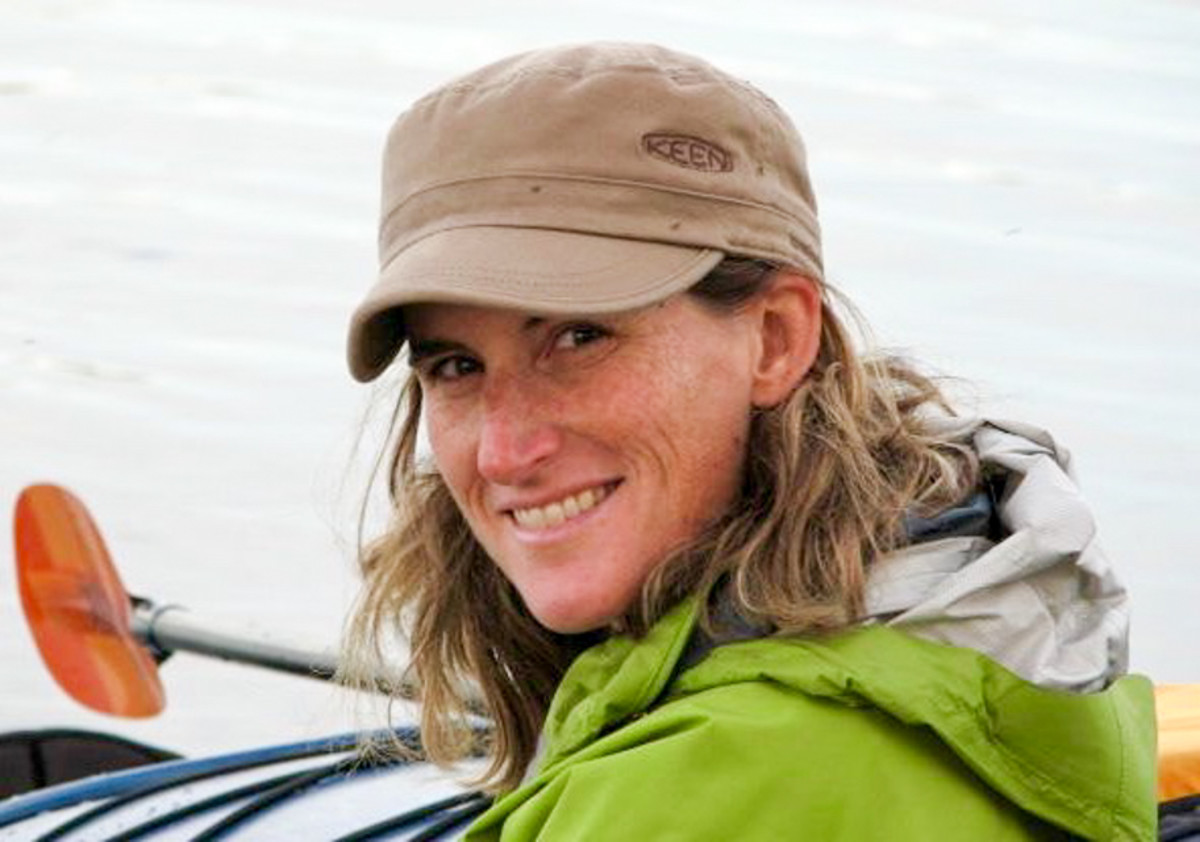 The three sweetest words to a boater aren't "I love you" but "paid to paddle." Fortunately, those words apply to Anne Brewer, 45, of Lake Placid, NY. She works as a kayak and hiking guide for Adventures in Good Company, an all-women's adventure company that offers outings on five continents, from whitewater rafting to riding horses. Brewer lives inside the six-million acre Adirondack Park, so she's surrounded by hundreds of streams, ponds, and lakes. She uses her proximity to all that water to run her own kayaking company, Placid Waters Kayaking, which offers kayak lessons, day trips, and overnights. She also publishes a local magazine, LOCALadk, which promotes exploring the park and shares information about local folks, their businesses, and outdoor adventure.
C&K: As a guide, you spend a lot of time in a cockpit. Why is your favorite kayak the Hurricane Sojourn 146 LV?
I have several boats in my quiver, but my go-to kayak is the Hurricane Sojourn 146 LV. I was looking for a day tripping boat that was lighter than plastic, but still tough enough to use for instruction and guided excursions. The Sojourn is perfect for paddling in the Adirondacks because its length works for the larger lakes where tracking is important, but it also excels in the small rivers and ponds that require the ability to maneuver. Paddling in the Adirondacks means you will probably at some point need to carry or portage your kayak, so having a lightweight yet durable boat is important to me and one more reason why the Hurricane Sojourn is the right kayak for my business. As a business owner, offering quality gear is an important aspect. I choose gear that I trust and know will help my clients achieve success and have fun. Along with my Hurricane kayak, I use Werner paddles, both made in the USA and both committed to the paddler.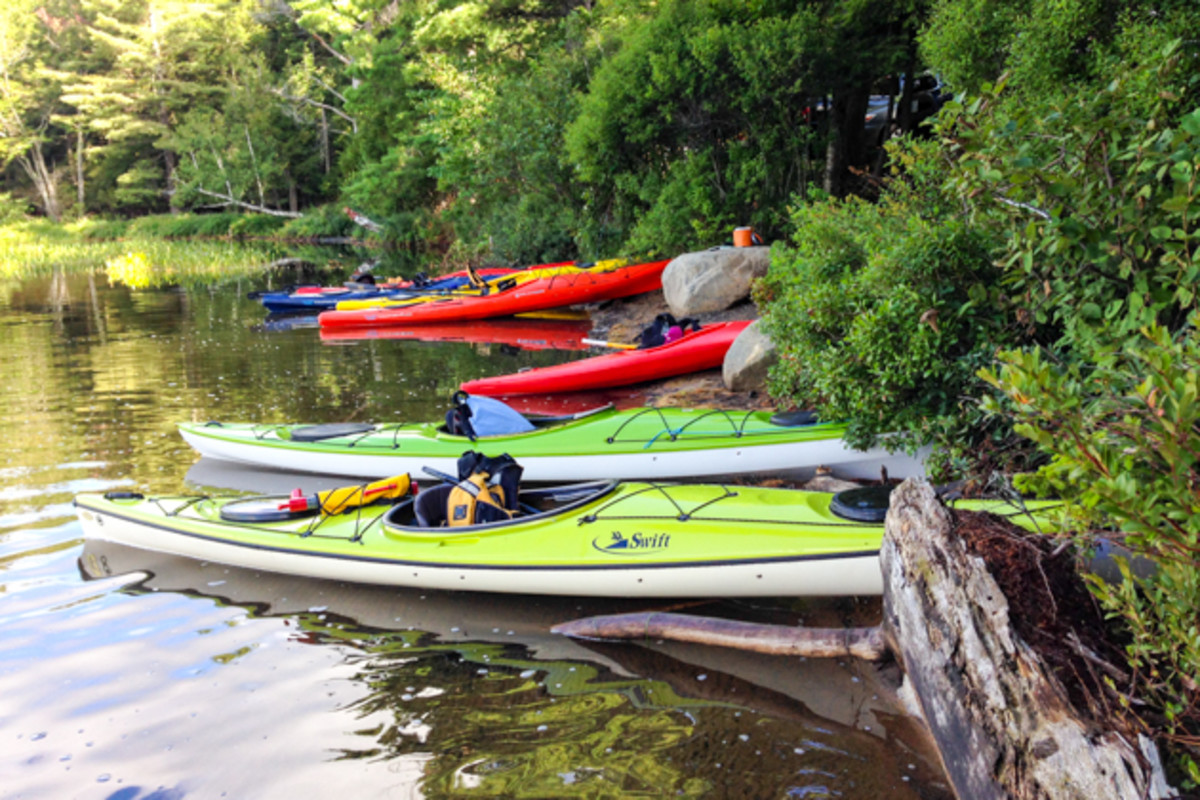 C&K: You have three jobs. Does your energy impress your neighbors?
In the Adirondacks, it is common to have several occupations.
C&K: Paddling is your vocation. Is it also your avocation?
This past year, my Sojourn has been especially therapeutic in helping me through the pain of losing someone very special to me. Escaping to the water with my kayak has allowed me to reflect and remember in a quiet, peaceful and natural setting. I am happiest when I am exploring the beautiful and varied shorelines of some of my favorite spots. It is also the mode of transportation I use to access my favorite place in the world, a cabin located on a remote lake in the middle of the woods. My family has owned it for more than 40 years and you can't drive there, but the Sojourn gets me there.
C&K: Please share a fine moment paddling to your cabin.
Last spring, I was paddling to our cabin and I was the only boat on the entire lake. As I scanned the water ahead of me, I saw something moving across the water. I paddled the Sojourn quietly toward that movement. I watched and waited as it grew closer. I could see fur, a bushy tail, and pointy ears. The Adirondacks have a healthy population of coyotes and here right in front of my kayak was a beautiful, wild coyote swimming along, eyeing the shoreline, and panting with anticipation. It did not seem to be bothered by my presence, so I paddled alongside for a few minutes and then watched as it made its way to shore, shook off, and trotted into the woods. Wildlife encounters like that are one of my favorite reasons for kayaking. A good eye and some good luck along with a quiet and sleek boat are the trick to such memorable sightings.
C&K: You must get a mighty strong itch to paddle through your long winters.
Living in northern New York means we usually lose about four months of paddling due to the lakes being frozen. We wait impatiently in April for "ice out" to happen. We wager on when we can splash our boats. Some of us can't wait and we venture out when the ice is still partially on the lake, but thin enough to easily break through and enjoy. The sound of tinkling ice and slush along the side of my kayak is the sound of spring. There is usually only a day or two where the conditions are like this and I always try to be ready. Having a boat I trust is important in those kinds of conditions. This is also a good time of year to hunt for lost fishing lures. I started doing this a few years ago after hearing a story of an eagle dying after 'catching" a lure that was in fact caught on a stump just under the surface. It became stuck in its talon and could not free itself. Since then I have recycled well over 100 lures.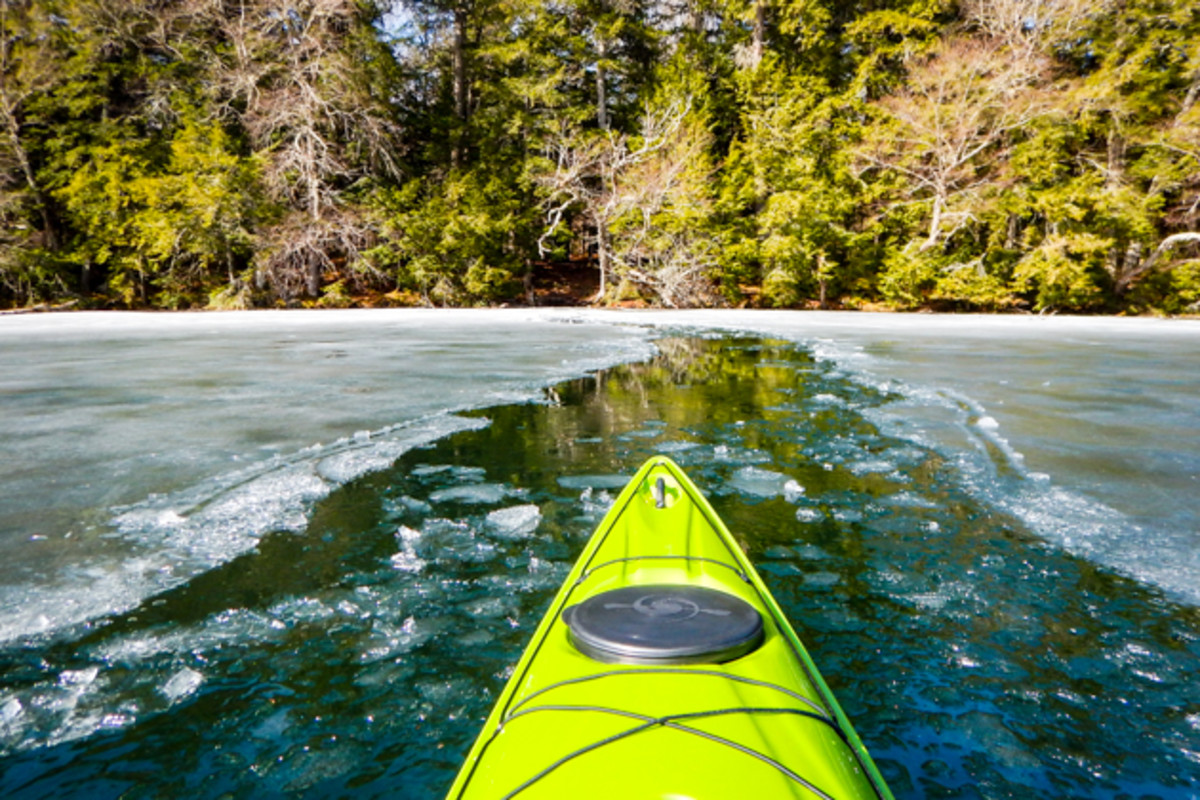 C&K: What's ahead, paddling-wise?
I hope to one day paddle a kayak in every state. I have about ten checked off. I look forward to exploring not only the amazing opportunities in my own backyard but the awesome diversity that the USA offers in the form of gorgeous waterways.
–READ MORE ON OUR RIDES HOME PAGE–
Have a canoe or kayak you love? Want it to be in RIDES? Contact Katie McKy at katemcky@hotmail.com and put "RIDES profile" in the subject line. You will have to provide photos of you and your beloved boat.
The article was originally published on Canoe & Kayak
For access to exclusive gear videos, celebrity interviews, and more, subscribe on YouTube!