Bob Bonnen blurs the lines between work and play whether he's building kayaks in his garage or on the clock, playing music at tropical resorts. A musician who lives in Homestead, Fla., Bonnen has built three Pygmy wood and fiberglass kayaks from kits, a 20-foot Osprey triple for family outings, a playful 14-footer, and his main boat, a Pygmy Arctic Tern 17. His Arctic Tern has taken him into the wild, blue yonder of the Florida Keys north of Islamorada, down Florida's Silver and Crystal rivers, and into the Everglades, where there are even gators. However, Bonner enjoys building his kayaks as much as paddling them, admitting that he stretches out the construction for pleasure. His boats are stitch and glue and his Arctic Tern is well named, for it's an Arctic hull with a high volume bow and stern, making her a fine fit for the surf. She is also comely, having a magnetizing effect on other paddlers when Bonnen beaches her.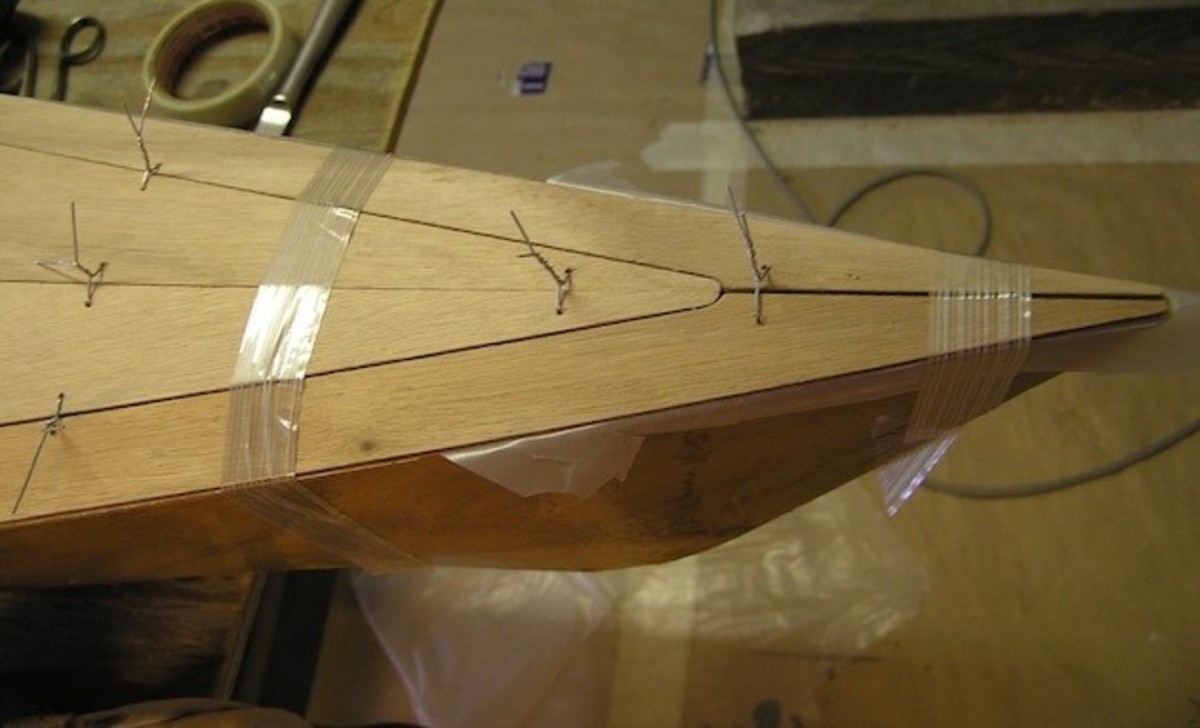 CanoeKayak.com: Tell me about building your Arctic.
Bob Bonnen: Everything came in one big box. You put the lengthwise pieces together. You stitch them together over a temporary frame to make the shape of the hull. It's made up of four strips, two for the sides and two for the bottom. Those long strips are stitched together by drilling little holes right next to where the panels meet and joining them with little pieces of wire similar to a bailing wire. You adjust it so everything is nice and straight. Then you glue it. The process is called stitch and glue. Then you do the same for the top and fiberglass the outside and inside of the hull, the top too, and wrap the fiberglass around to cement the top to the hull.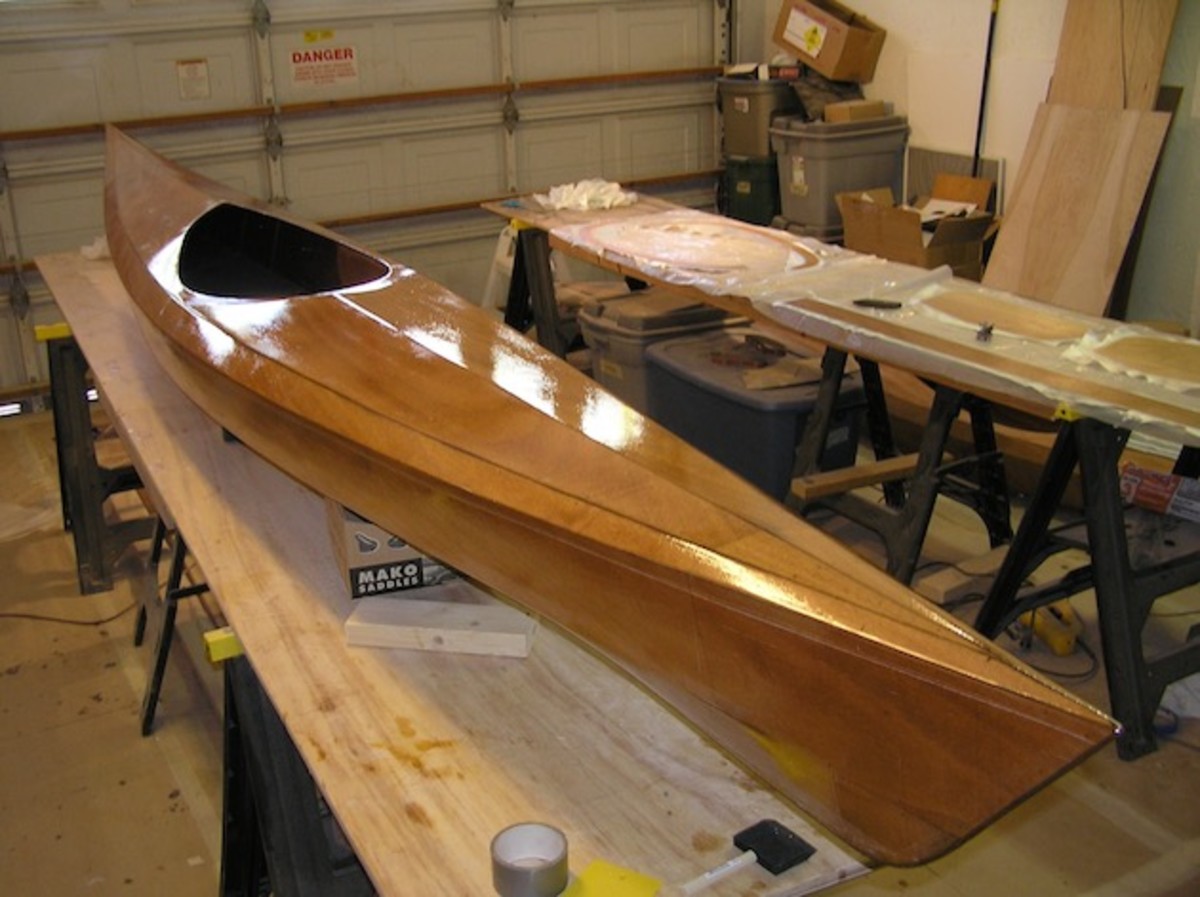 What would you say to someone contemplating a kit boat?
If you can follow directions, you can do it. If you could program a VCR, you can probably do this.
You bought three Pygmy boats. What does that say about Pygmy?
If somebody builds a Pygmy, they say that Pygmy is the best. If they build a Chesapeake Light Craft kayak, they say that CLC boats are the best.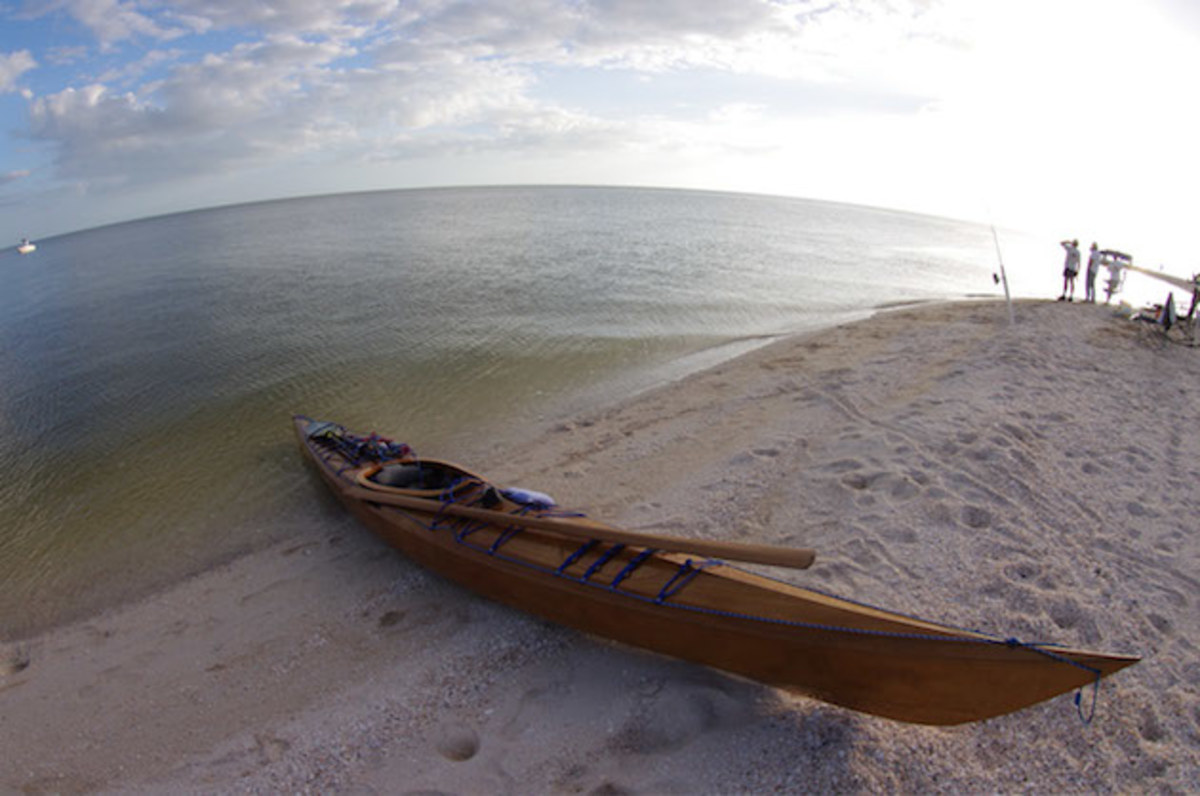 You paddle a lot of different water, from open ocean to swamp. Ever been in a tight spot with your Arctic Tern?
I was in a bad storm in the middle of the night and fell out of the boat, four or five miles from shore. I didn't know how to roll then, so I had to do a cowboy-style reentry. I straddled the boat from the back, stayed low, grabbed the cockpit, and pulled myself up. I thought it would be easier to keep the bow pointed into the waves so they wouldn't be swamping the cockpit, but I couldn't get up fast enough. I did it three times and was exhausted. I finally tried it with the bow pointing away from the waves. The waves kept the boat straight, but I took on a lot of water. It was dangerous because I didn't have the skills and was afraid I would be exhausted before I could get back into the boat. I would have been blown back to shore, so I wouldn't have died, but I would have been really inconvenienced, pinned up against the mangroves five miles from anywhere.
Another time, I was in a narrow channel north of the Everglades. There were cottonmouths on each bank. It was just three feet wide, so you had to watch where your hands were.
You sing in the tropics and are paid to stay at resorts. Can you really consider that work?
No, it's play. I'm paid to play. I'm really lucky and very, very grateful. I used to get in trouble for making noise and now they pay me for it. It's not the most lucrative thing, but it's stress-free. I have a job where people clap for me when I go to work.
–READ MORE ON OUR RIDES HOME PAGE–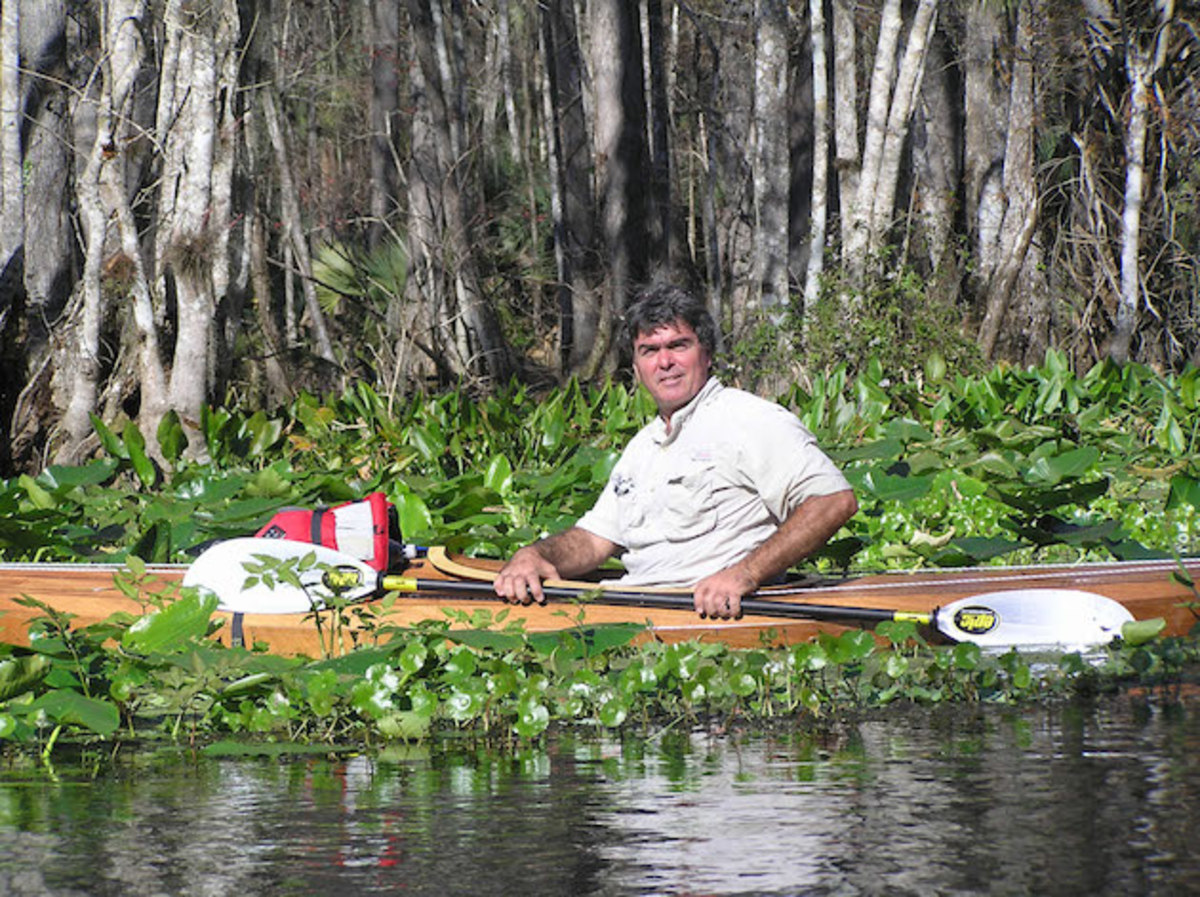 The article was originally published on Canoe & Kayak
For access to exclusive gear videos, celebrity interviews, and more, subscribe on YouTube!