Don Buckingham, 59, is a teaching principal in Sedgwick, Maine, a sleepy coastal town tucked into a bay. Buckingham's two Old Town Trippers, a 172 and an XL, were made for extended wilderness tripping, but he has used them broadly, whether it's casting for bass in pint-sized ponds or playing in tidal falls. They've been off-shore on both coasts, to the Isle au Haut in Maine and Ana Cortes Island in Puget Sound. They've carried him through Class III whitewater and Nor'easters. They've also done what they were made to do, taking him down the remote Clearwater River in northern Quebec, which empties into Hudson Bay, a place more populated by bears and wolves than people.
CanoeKayak.com: Why the Tripper?
Don Buckingham: It has survived carries, drags, lines, and tracking with grace, dignity, and not a word of complaint. Although it is no speed demon, the Tripper's commodious volume, inherent stability with a load, and amenability to both extended tripping and solo paddling make it my favorite ride. It doesn't get me there fast, but it gets me there. It's an all-around great boat. It's decent in big water, easily poled upstream, able to carry a big load for long trips, and is relatively easy to carry. All of these characteristics point to a boat that can do it all.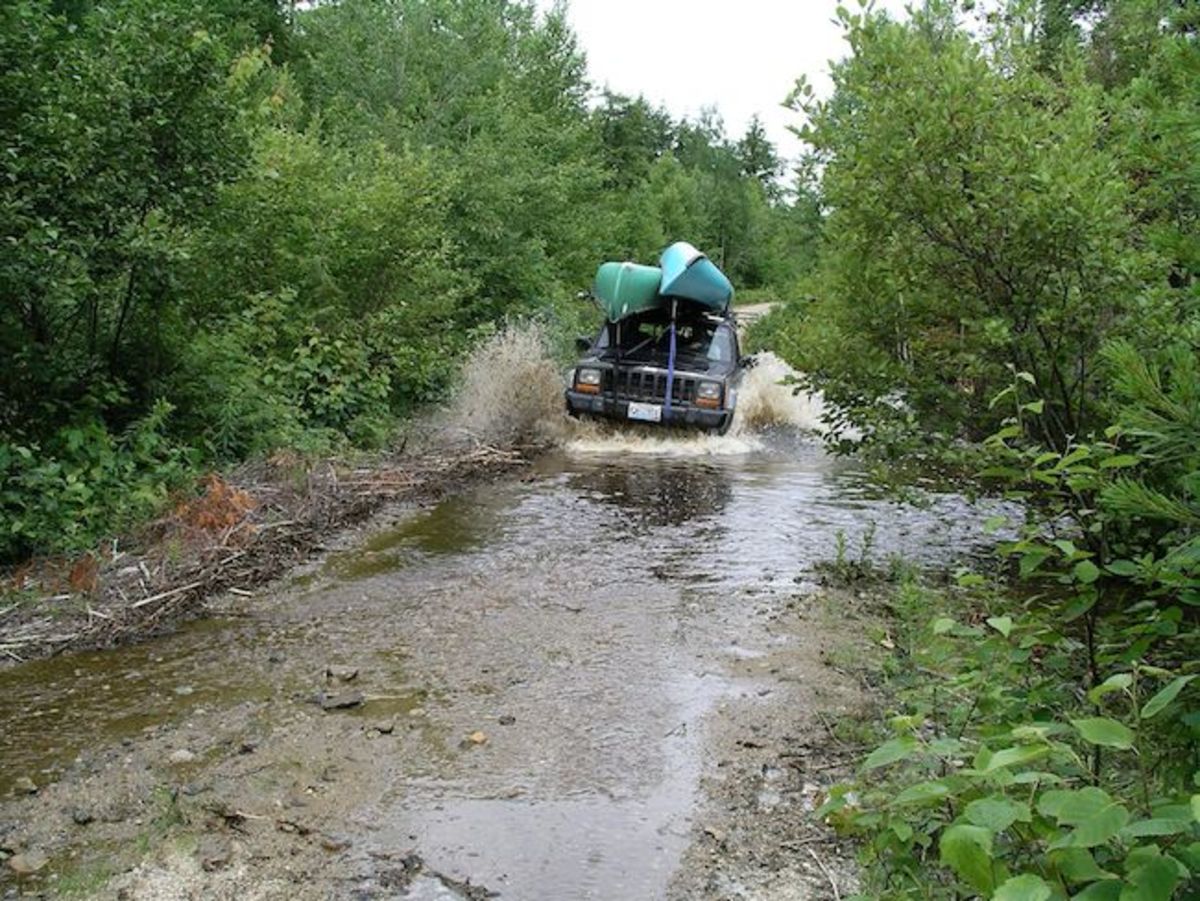 When did you fall in love with your Tripper canoe?
I bought my first Tripper 172 in 1979. Running it through Blue Hill Falls, a tidal falls in my area, I realized I had a gem. Its key quality for a paddler learning his skills is the forgiving stability of the hull, especially with a load.
What's an especially fine place your Tripper has taken you?
My two trips to the Clearwater River on the east shore of Hudson's Bay in Northern Quebec really stand out as high points in my canoe travels. Using the 20-foot Tripper XL, I've also made several lengthy trips on Eastern Penobscot Bay, traveling well offshore in some stretches. Both kinds of trips involve careful planning, great partners, and sturdy boats that don't have to be babied.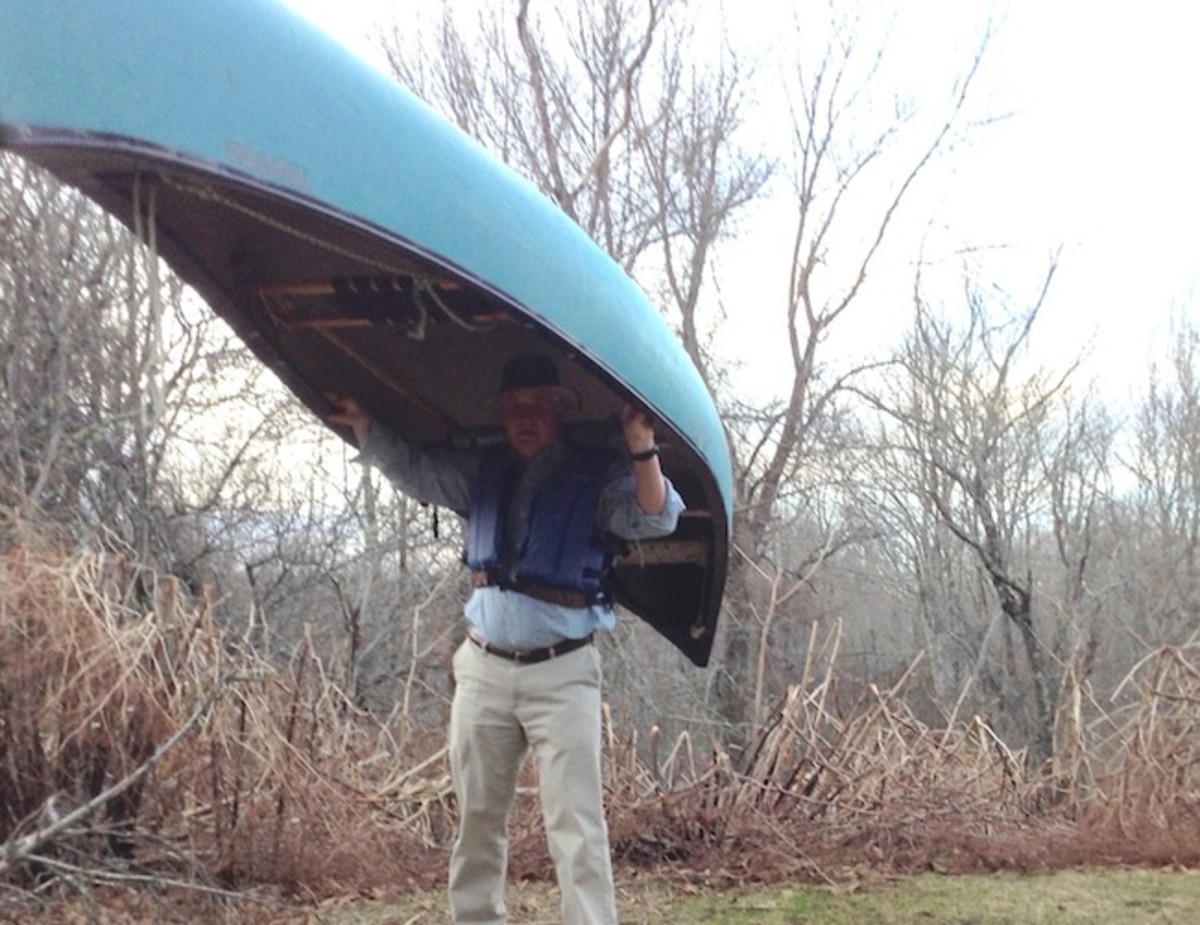 Tell me about a sublime moment in your Tripper.
There have been many, but aside from the many family memories of fish caught, carries made, rapids run, one that stands out was a simple November paddle out into the middle of Eggemoggin Reach near my home to watch the sun set. I sat, drifted, thought, and enjoyed my home.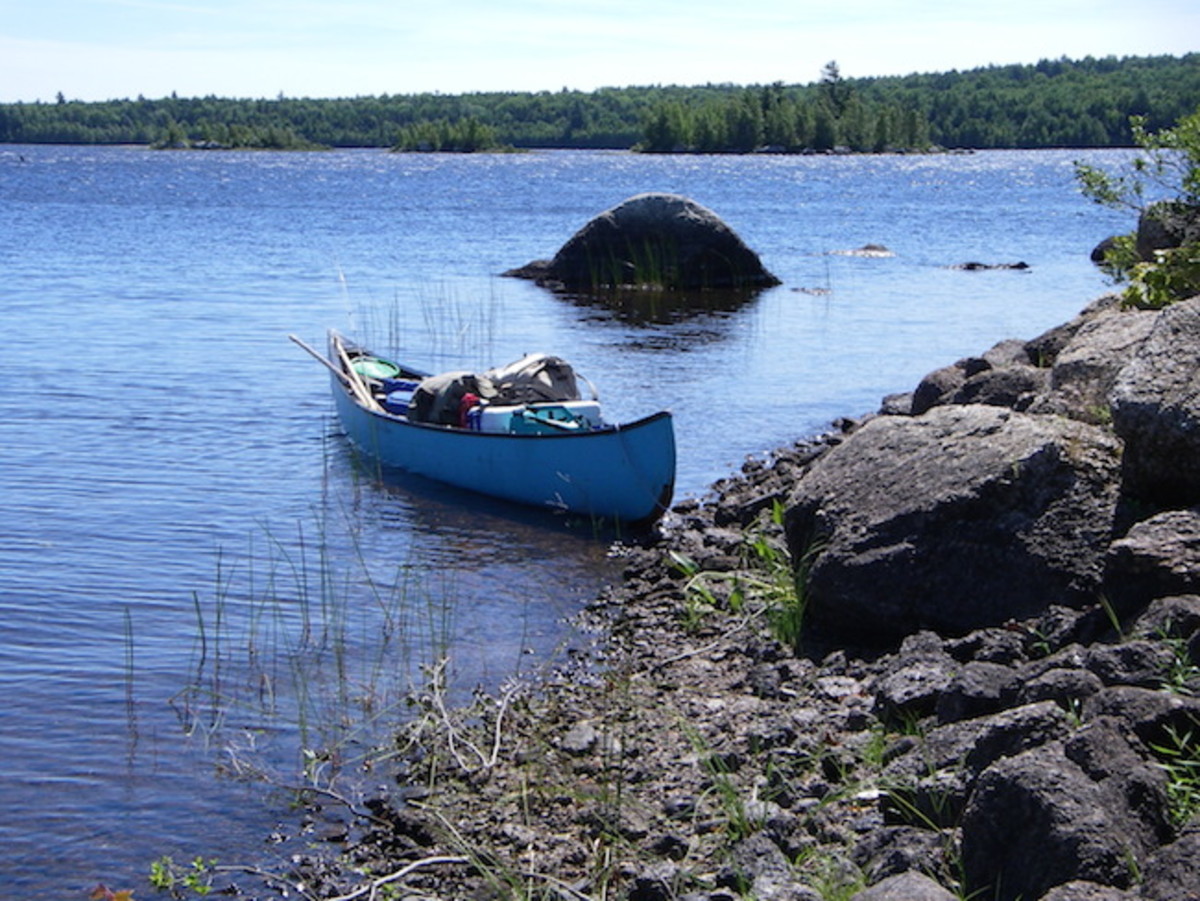 Why do you favor Royalex when so many have switched to Kevlar?
As my 60th birthday creeps ever closer, Kevlar looks better all the time, but the flexibility, security, and safety of the Royalex composite suits me fine. I remember seeing the first ad for the Royalex hull. A canoe was dropped from the Old Town Canoe factory roofand bounced back to its original condition. I remember thinking that's the boat for a newbie like me. Never had a good reason to think differently.
Share a scary moment in your Tripper.
Yikes! That would be crossing Clearwater Lake in Quebec when the air temperature was 39, the water 49, and our Tripper was loaded for a three-week trip down the Clearwater River. Halfway through the four-mile crossing, the wind kicked up and then increased substantially. We were shipping water over the bow and gunwales. Prayers were uttered, promises made, and mental images of two guys bobbing like blue popsicles entered my mind. We were on our knees paddling and bracing when my partner, who shall go nameless, announced "STANDING" so he could pull on his rain pants. At that point, I stopped picturing two, blue popsicles and imagined one instead–him. Fortunately, thanks to the boat, we both made it safely to land where the ground was kissed.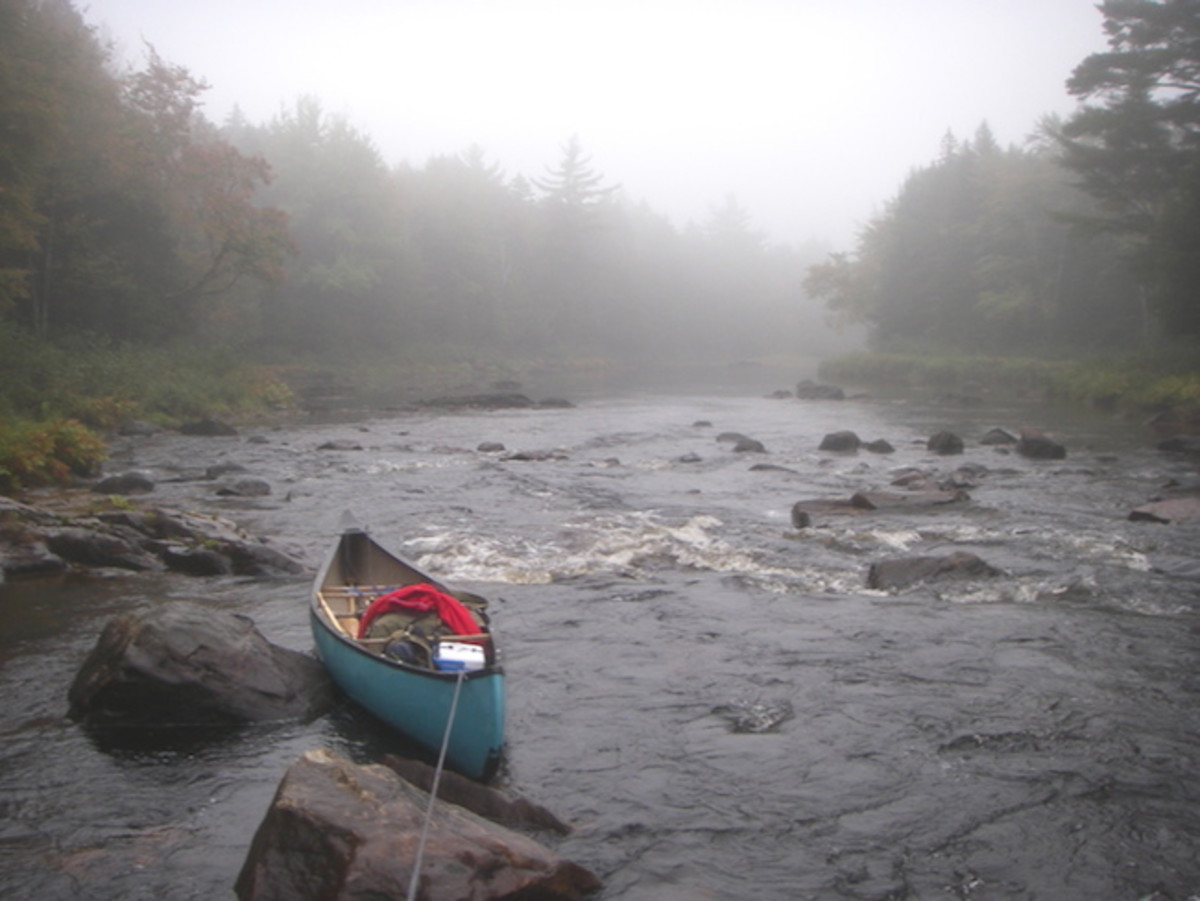 Where haven't you paddled it that you'd love to go?
The Thousand Islands in southern Florida. However, as a school principal, I only have summers for long paddling trips and summer is the worst time to travel in the mangroves.
After so many years of service, how's your Tripper doing today?
My 21-year old Old Town Tripper 172 lies face down, buried under a couple feet of snow in my backyard. It is admittedly poor treatment for a companion that has traveled with me so far and safely carried my kids, my dogs, my wife, and friends on countless occasions.
–READ MORE ON OUR RIDES HOME PAGE–
The article was originally published on Canoe & Kayak
For access to exclusive gear videos, celebrity interviews, and more, subscribe on YouTube!