By Katie McKy
Canoes have become ever lighter due to Kevlar and carbon, but Gordon Hommes will stick with Royalex. His beloved Old Town Tripper has served him well since 1985. Hommes tutors high school math and science, but come summer, he and his faithful Royalex canoe travel north by trains, planes, automobiles, and of course, water. It has provided shade in treeless Nunavut, where the temps weirdly reached the high 80s. It has served as a lunchtime shelter, wedged between trees in rainy Manitoba and Ontario. On the mud flats of Hudson Bay, when the tide went out, it topped a six-foot high boulder like a cherry on a sundae. That night, Hommes and his partners donned all their clothes and huddled in the lee of the rock. They'd come down the Seal River, hoping to camp at the river's mouth, but a polar bear persuaded them to mosey on. The tide went out at four in the morning, stranding them behind the wind-blocking rock with the Tripper atop it.
With so many high tech options, why do you still paddle this good ole' gal?
For those of us who paddle the remote waters of the sub-arctic and arctic, the Tripper is hard to beat. It's heavy, but tough. Plus, I've grown up with this canoe. My parents wanted to buy me a present when I graduated from college in 1985, but a canoe was pretty expensive, so we decided to split the cost. I call it Sundog. I've always just liked that name.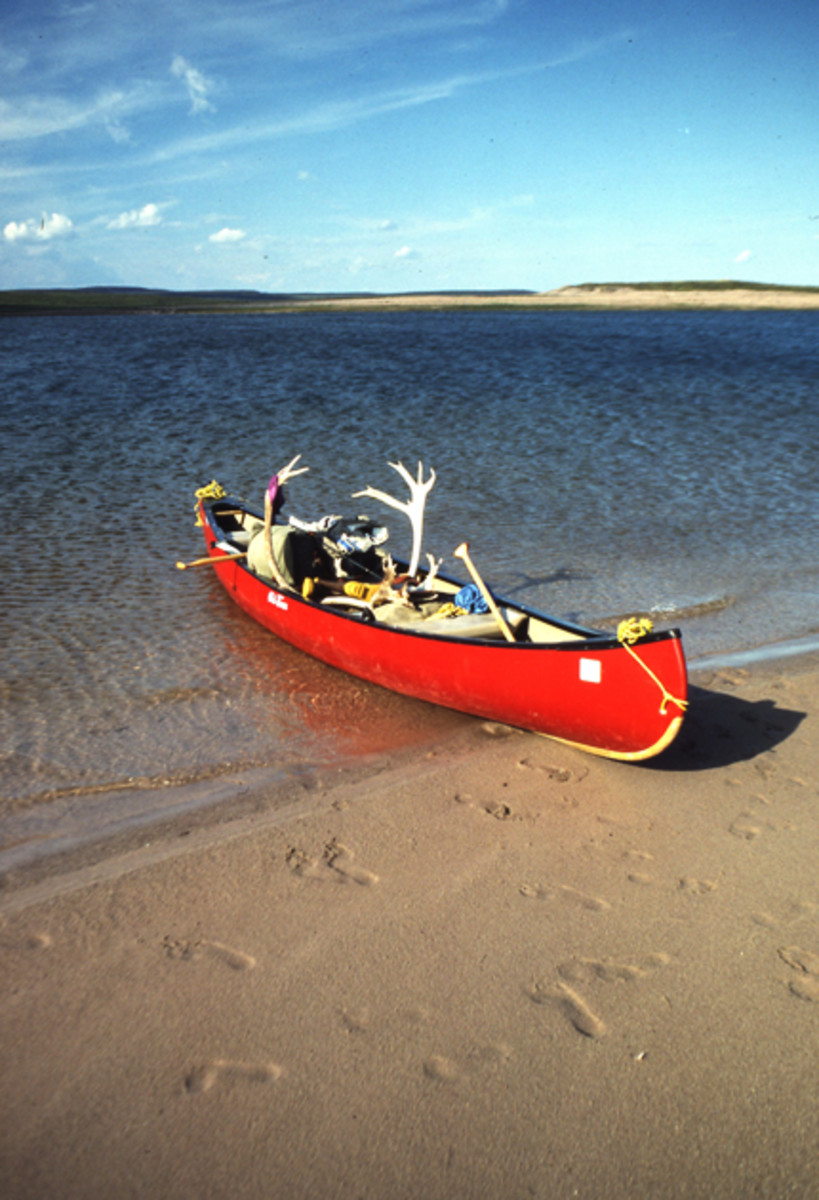 Why do you prefer Royalex?
In the spring and fall or cold water, the layer of foam insulates you from the water. On aluminum or Kevlar, you feel that cold. Royalex is a bit of a beast, but it's a beast that's got your back. When you're heavily loaded, you're not doing any fancy maneuvers in whitewater so you might clip a rock, but you won't hear that crunch. You won't find many Kevlar, wood, or canvas boats on the mixed routes I've paddled that include whitewater, big lakes and coastal routes.
Share a couple times when Sundog showed it was one, tough dog.
Years ago, my wife and I, along with two friends, paddled from Yellowknife, Northwest Territories, to Baker Lake, Nunavut. The first 230-odd miles were on Great Slave Lake, where the water temp was 43°F and we would often paddle in some pretty sizable seas, fully loaded with six weeks' worth of gear. I really appreciated the volume of the canoe. One morning, the wind picked up suddenly from the west, building a following sea that completely hid the other canoes from view at times. The rugged shoreline didn't allow us to get off the water for several miles. Had I been in a lesser boat, I might not be sharing this.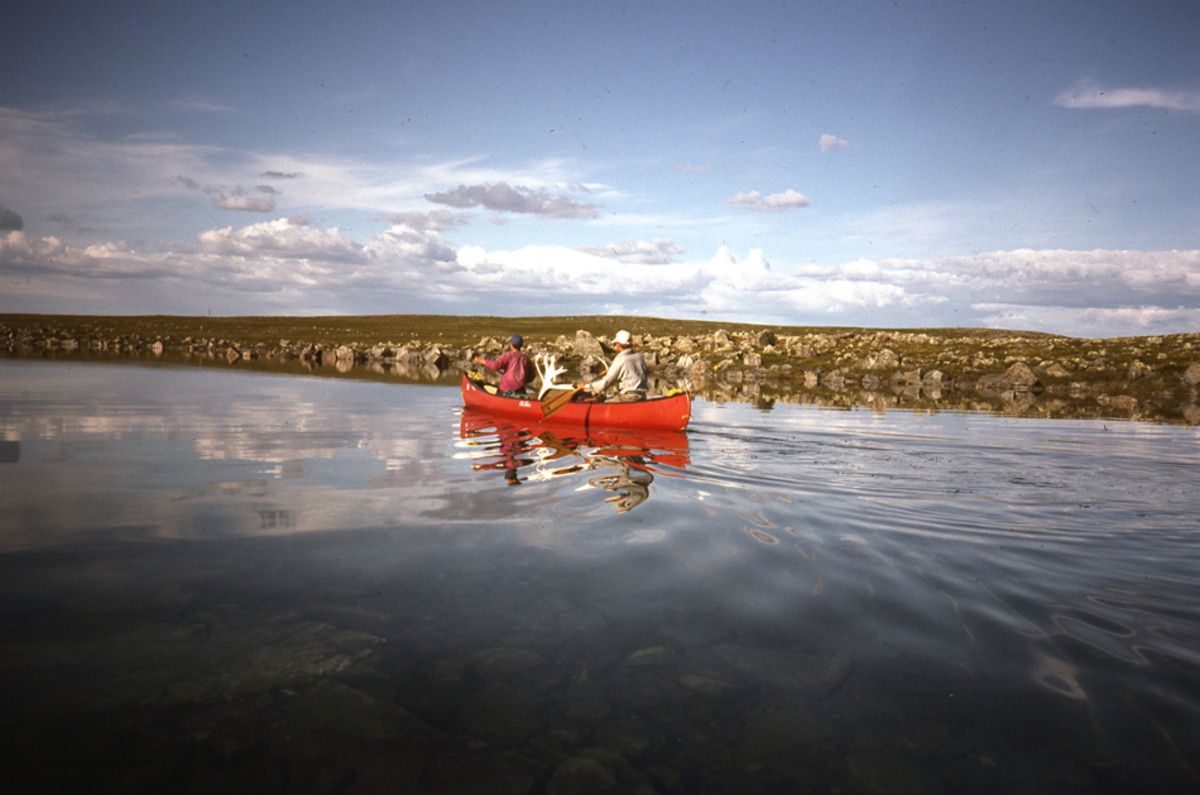 Another time, we were paddling between Nueltin and Baralzon Lakes in far northern Manitoba, en route to the Wolverine River. The taiga at the northern edge of the 'Land of the Little Sticks' was as wild and untraveled as I have ever seen. The problem was all those hundreds of little lakelets and tundra ponds on the map didn't have much water in them. So, connecting streams and near-shore waters became boulder fields and our heavily-laden canoes spent a lot of time being dragged through them. Sundog still bears the scars, but is no worse for wear.
Did Sundog ever surprise you?
You aren't going to win any races in a Royalex boat. That said, I was pleasantly surprised to find the Tripper to be consistently faster than some other Royalex canoes.



Old Town Tripper

($1,599; Tripper 172 at OldTownCanoe.com)

Length: 17′ 2″ (5.2 m)

Width: 37″ (94 cm)

Width at 4″ Waterline: 35.5″ (90.2 cm)

Bow Height: 25″ (63.5 cm)

Depth: 15″ (38.1 cm)

Weight: 80 lbs (36.3 kg)

Max Load Range: 1,500-1,550 lbs / 680.4-703.1 kg
The article was originally published on Canoe & Kayak
For access to exclusive gear videos, celebrity interviews, and more, subscribe on YouTube!