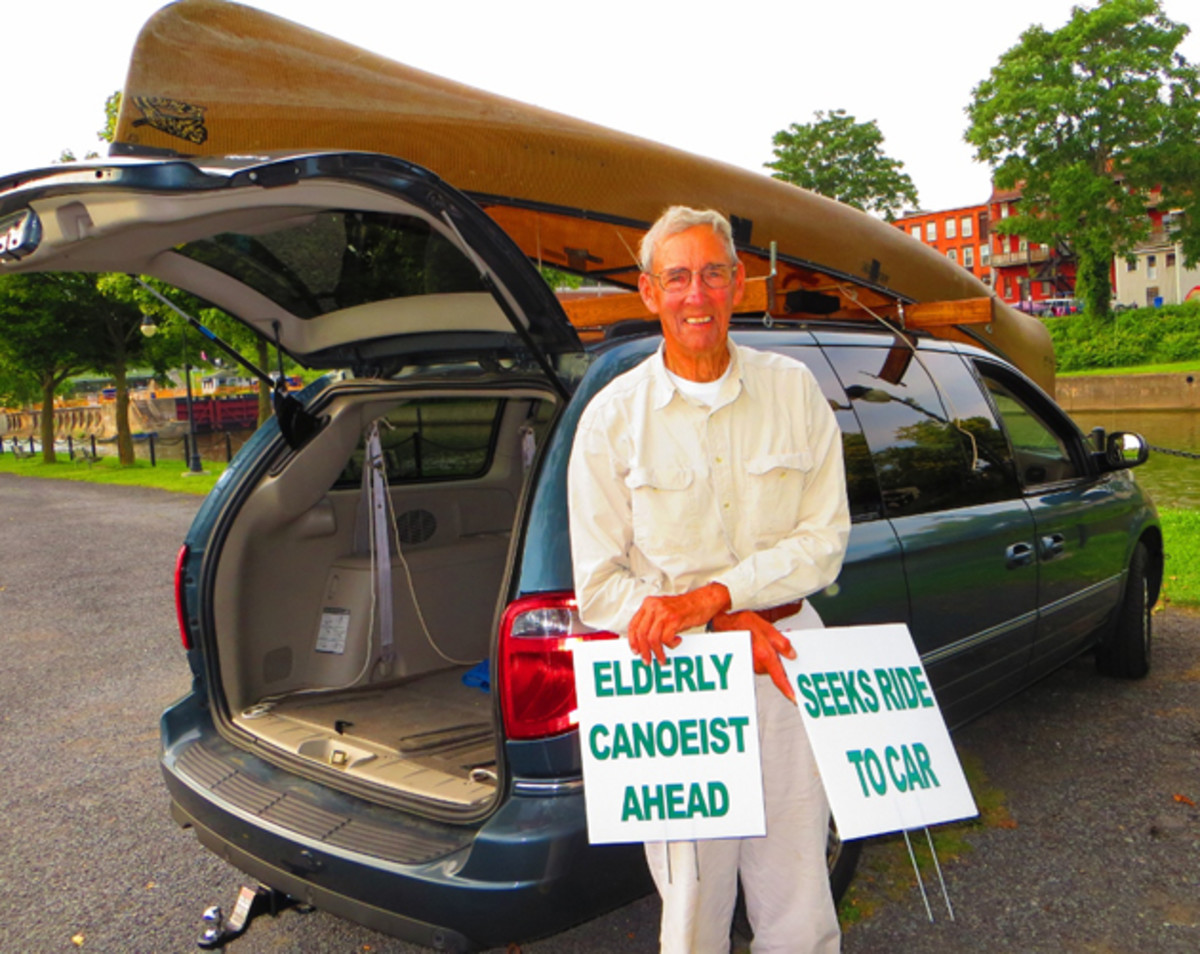 By Katie McKy
John Stookey of Sheffield, Massachusetts, has been living many a paddler's dream for three quarters of a century. He began canoeing when he was young, paddling and canoe tripping at summer camps, picked it up again in his 20s, and has kept paddling clear into his 80s. The retired CEO of a Fortune 500 Chemical Company stays in canoeing shape by regularly rowing a single scull on Twin Lakes in northwestern Connecticut. For years, Stookey preferred his father's canoe, a wood and canvas 18-foot Old Town purchased in 1936, but a shining restoration by Schuyler Thompson had him reluctant to continue subjecting it to the bumps and bruises doled out by rivers. So he donated it to an auction for the Northern Forest Canoe Trail and bought a pair of Souris River Queticos, a 16-footer for solo trips and a 17-footer for tandem paddling. In August, he celebrated his 85th birthday with a solo trip down the length of the Erie Canal.
C&K: You've changed from old-timey wood and canvas to space-agey Kevlar. Any other changes?
John Stookey: I now use a kayak paddle. I get more stability and greater mobility because I have a blade available in the water on each side of the boat. It's enormously convenient in rapids.
Souris River uses epoxy resin, which they maintain "is many times stronger than the polyester and vinylester resins used by [their] competitors." Have you found your Kevlar Queticos to perform as advertised?
Even though they only weigh 42 (16′) and 44 pounds (17′), they are seemingly indestructible. They demonstrate their advantages on a long portage and in bony rivers where they're able to withstand a lot of punishment.
When you paddle solo, how do you get back to your car?
Getting back to your car is a chronic problem if you're paddling by yourself. There are three or four ways to do that and hitchhiking is one of them. I had two signs made, one that says, "ELDERLY CANOEIST AHEAD" and the other, "SEEKS RIDE TO CAR." My wife contributed the words, "elderly canoeist," which have some seeming magic in them.
Your wife doesn't object to your hitchhiking?
She indulges my hitchhiking.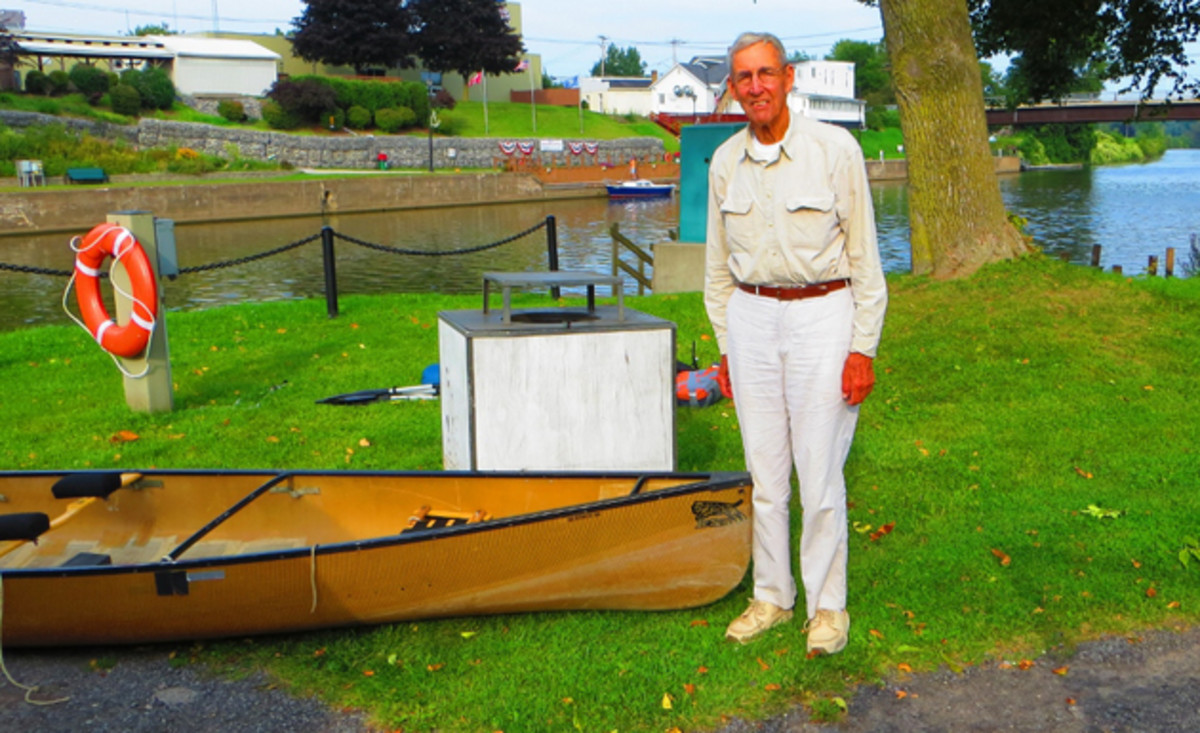 Ever had a scary moment in one of your Queticos?
I was on a remote river in northern Ontario when I tipped over in a pool above a waterfall and dislocated my shoulder. My wife was with me. Everything was in waterproof bags and it was tied in, so we didn't lose any gear, but I had to get us to shore with a dislocated shoulder and pull the canoe in too. The shoulder went back into place and we want back to paddling. It was a little sore after it popped back in. It was mostly scary, not wanting to go over that waterfall.
How about some sublime moments?
Well, I often canoe with friends, but I enjoy the solitude of solo canoeing. Solitude is a precious commodity in today's world. I also enjoy running a long stretch of Class I rapids; you have the rushing water without all the work. However, my favorite moment might be starting off first thing in the morning. I love that time of day. It's so tranquil.
Where have your Queticos taken you?
-740 mile Northern Forest Canoe Trail from Old Forge, NY to Ft. Kent, ME 2008/9
-The Housatonic from its source to Long Island Sound 2010
-The Connecticut River, Canada to Long Island Sound 2011
-7 days on the Edisto River in North Carolina 2012
-8 days down the Charles River from the source to Boston Basin 2013
-5 days in the Everglades, FL 2014
-The length of the Erie Canal for my 85th birthday 2014
Where do you want to go next?
The River Thames in England for its history and its variety as it flows from a country stream to London.
---
—Read Robert Stopper's story about John Stookey's birthday trip down the Erie Canal from the Wayne County Life.
–READ MORE ON OUR RIDES HOME PAGE–
The article was originally published on Canoe & Kayak
For access to exclusive gear videos, celebrity interviews, and more, subscribe on YouTube!