John Sullivan, 63, a Retired Water Quality Biologist for the Wisconsin Department of Natural Resources lives in La Crosse, Wisconsin, and adheres to the "shop local" ethos, as his favorite ride came from just up the Mississippi River in Winona, Minnesota. Size-wise, his Wenonah Solo Plus is a hybrid between a tandem and a solo boat, being a tad narrow for the typical tandem and a pinch wide for a standard solo boat. However, it's perfect for Sullivan, who poles as well as paddles, giving him enough stability when he decides to stand. Its size has also supported his running a number of rivers with state names; Sullivan has paddled the lengths of the Wisconsin, Illinois, Minnesota, Iowa, Ohio and Missouri rivers. On his spare time, he serves as an administrator for the Mississippi River Paddlers Facebook group. The group has a network of "river angels" who ease the way for long-distance Mississippi River paddlers.
CanoeKayak.com: Why the Wenonah Solo Plus?
John Sullivan: Most importantly, it is a very stable canoe for poling. I sometimes paddle it with a traditional paddle, but I prefer to use a kayak paddle for improved efficiency and speed. However, when the substrate allows, you will find me standing and poling, which is the method of propulsion I enjoy the most. Standing allows one to see over the banks and tenders better views of fish and underwater obstructions. Standing also provides improved control of the canoe, allows for more power and support when ascending swift rivers and rapids, and relieves the pain of sitting on one's rear in a canoe for hours on end. The hull is made of Royalex, which makes it tough and a real work horse for ascending and descending rivers, strong enough to bounce off boulders, wing dams, and the occasional bridge pier.
Video of Sullivan poling on the Mississippi River backwaters near Lake Onalaska north of La Crosse. By Dean Jacobs:

You say it's a strong boat. Share a moment when it proved its mettle.
Passing through St. Paul, Minnesota, on the rain-swollen Mississippi in June of 2012, I encountered a narrow bridge opening that was partially blocked with woody debris. I had very little time to react and paddled furiously to direct my canoe to an opening that was free of debris. The current was too swift and I soon realized that I wasn't going to make it. I would instead hit a concrete bridge pier on my left side. I put my paddle down in the canoe just prior to the collision and then hung on to the gunwales to await my fate. The canoe hit the pier just behind my seat on the left side and bounced off. I then found my bow pointing downstream in an opening free of debris. I grabbed my paddle and continued on, thanking the Lord for my good fortune.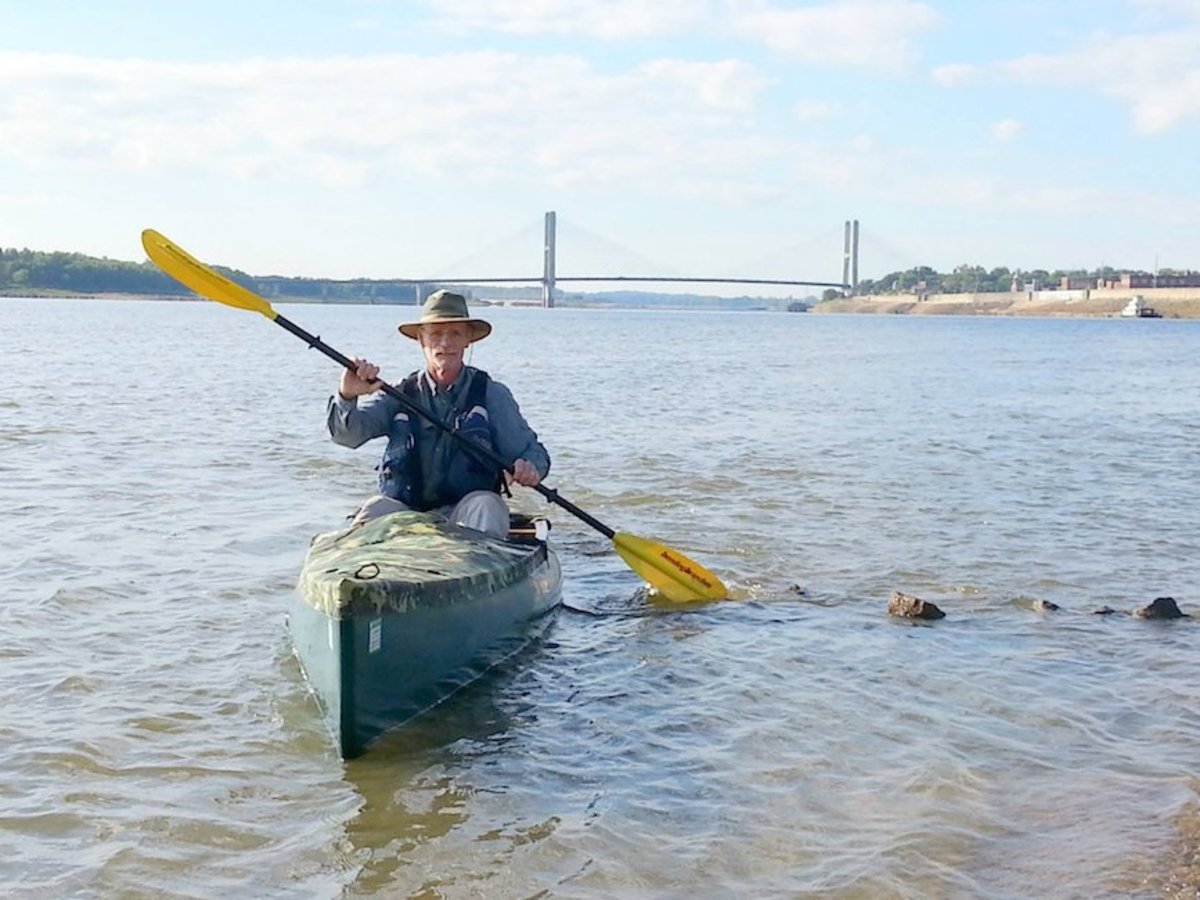 You also paddle a Wenonah Prism, so where specifically has your Wenonah Solo Plus taken you?
I used this canoe on a 330-mile trip from Lake Superior to La Crosse via Bois Brule, St. Croix, and Mississippi Rivers in June 2000. I poled up the Bois Brule, crossed the historic portage route that links the St. Lawrence with the Mississippi River basin, and then poled and paddled downstream back to La Crosse via the St. Croix and Mississippi Rivers. In June of 2012, I poled and paddled from Lake Itasca, the source of the Mississippi, to La Crosse. Then, in the fall of 2013, I paddled the rest of the Mississippi and ended my trip at Venice, Louisiana. I have also used this canoe to pole and paddle backwaters of the Mississippi and numerous streams in the La Crosse area.
You've poled and paddled thousands of miles. Is there a moment that stands out as especially sweet?
I would have to say "discovering" the portage path to Upper Lake St. Croix after making a successful ascent up the Bois Brule River in northwest Wisconsin. I was tired and sore after several days of poling and portaging rapids and I wasn't certain where to find the portage. When I found the portage route to the headwaters of the St. Croix in a beautiful wilderness setting, the joy was overwhelming and my mind was flooded with visions of other voyageurs that have made this ascent and passage to the St. Croix.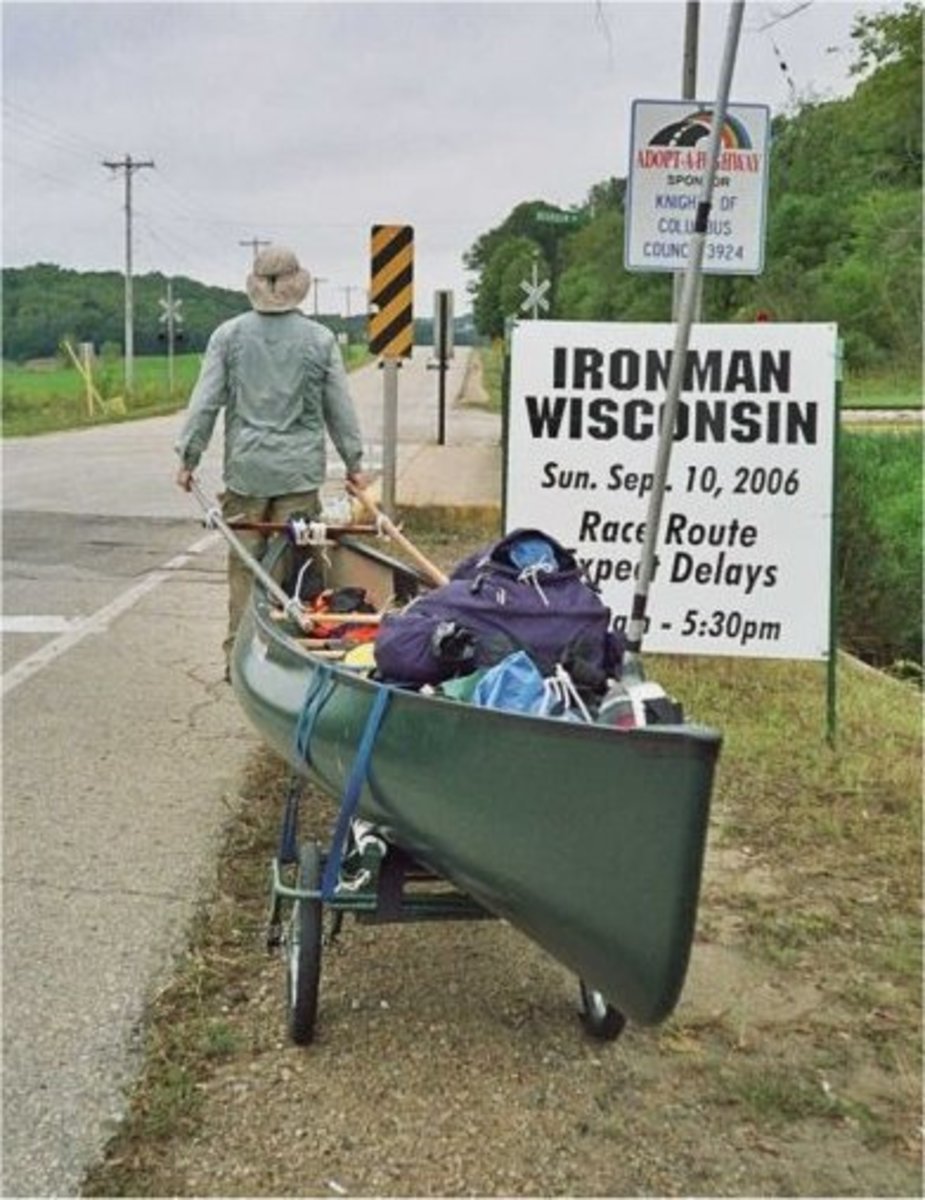 What's next?
The Arkansas would finish the set of state-named rivers. After that, who knows? There are plenty of rivers to descend or ascend.
Read the journals of John's state-named river trips here: http://www.irishvoyageur.com/voyages.aspx
–READ MORE ON OUR RIDES HOME PAGE–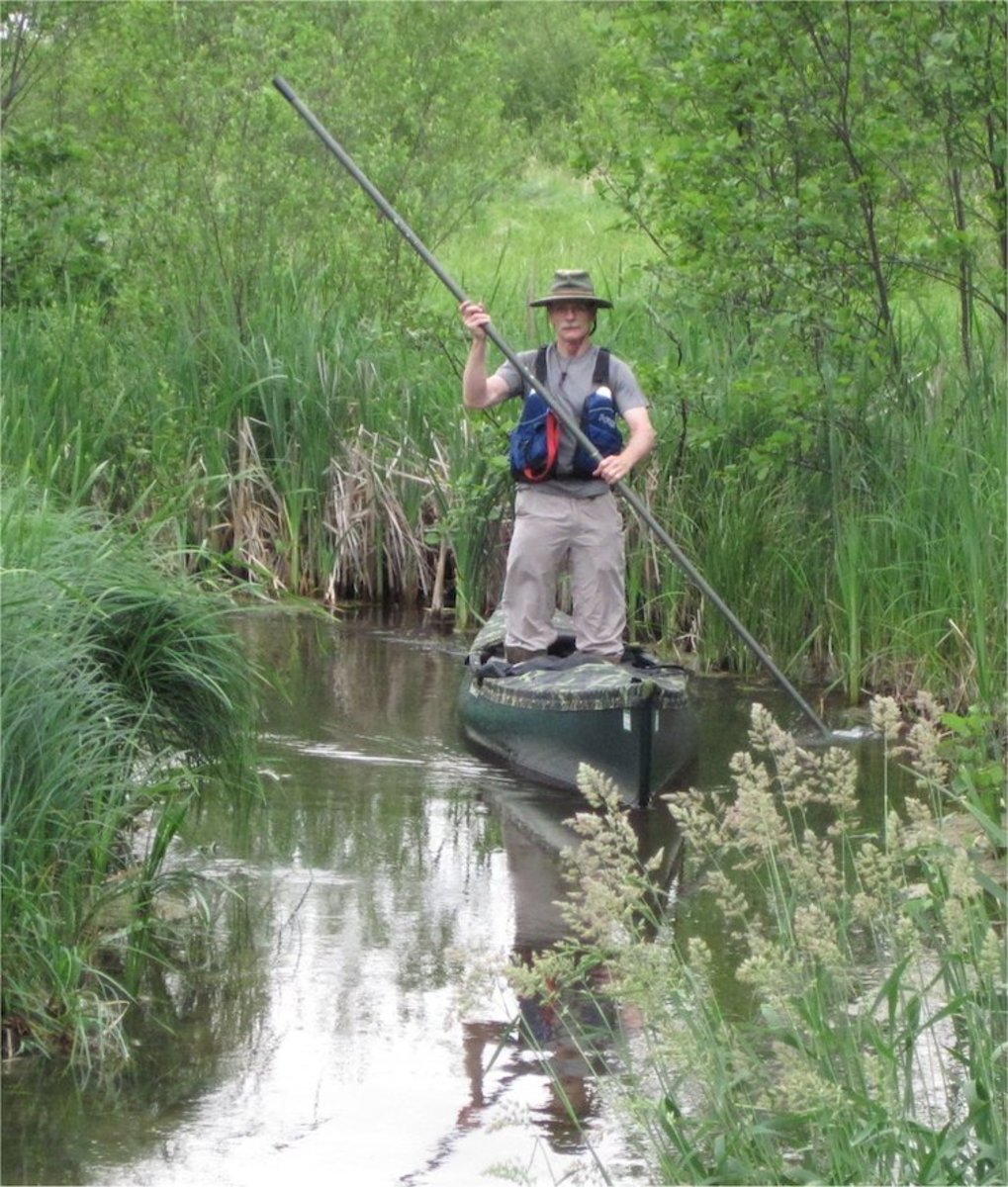 The article was originally published on Canoe & Kayak
For access to exclusive gear videos, celebrity interviews, and more, subscribe on YouTube!