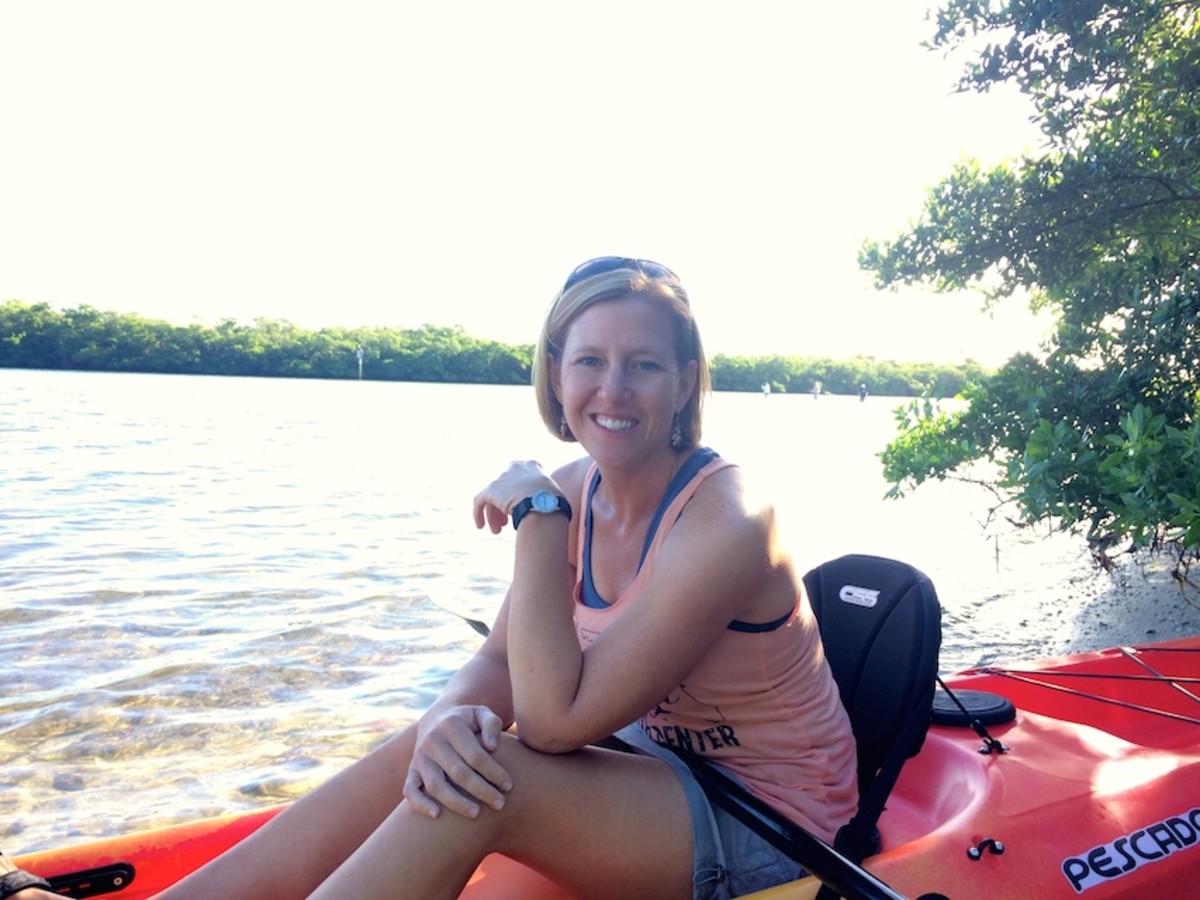 When Kenya Leonard, 40, was only eight, she had a kid's ultimate boat: a pedal-powered paddleboat. She churned her way up and down her local river, going as far as her pedals could take her in a day, but she loved to veer into the sloughs and oxbows, which teemed with critters. She was certain that only she and the critters knew of those undesignated wildlife sanctuaries. She would sit, witness, and wonder. That wondering led to a degree in in Wildlife Ecology from Purdue University, which launched her into a year of paddling and studying In Australia. She then returned to her beloved Florida, where she accepted a position as Project Scientist coordinating the Sarasota County Sea Turtle Program. She managed 36 miles of key sea turtle nesting beach and continued to work for the government for over 17 years, with a focus on conservation through public education. She has her own business now, running the Old Florida Outdoor Center in Englewood, Florida, located in an historic hardware Store in the Olde Englewood Village. Happily for her, it's centrally located to some of the best paddling in Southwest Florida.
CanoeKayak.com: So, what's your favorite boat and why do you love it best?
Kenya Leonard: It's the Perception Pescador 12.0. I grew up on and in water and have grown attached to many boats. However, my passion is not for the boats specifically, but for putting people in them – connecting people with the water. As a biologist, I have found that simply introducing someone to the sport of responsible kayaking is a very powerful tool for promoting conservation of public lands, clean water and preserving wildlife habitat. People will preserve and protect what they love. The Perception Pescador is a practical choice. It's a sit-on-top for ease of hopping in and out to take a swim or searching for treasures along a sandy shoreline. The Pescador offers just the right amount of high-quality, adjustable features to make it comfortable for our longer group paddles, but not so many options that a new paddler is intimidated. It's a sweet, sturdy little boat, with plenty of storage and good tracking on the water. I like that I can repair it easily too – we get a lot of mileage, through a lot of oyster bed islands. "Oops – stuck again," is often said and heard.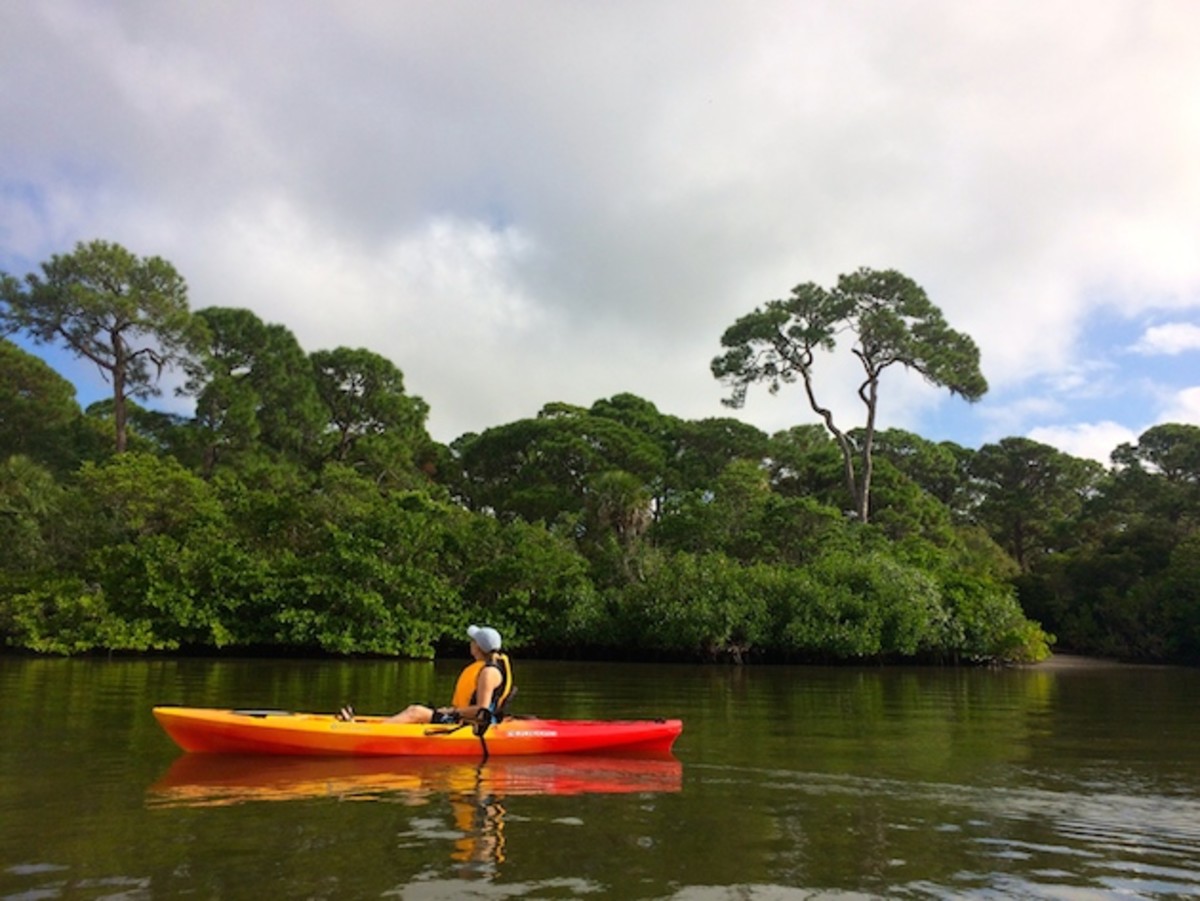 Describe a moment where you realized what a fine craft you had.
In over 20 years of paddling, I've had very few people fall out of their boats while with me. Each spill was different, but when it comes to getting the paddler back into the boat, not all kayaks are created equal. Recently, I was leading a trip in open water when an adult paddler in the group went overboard. We worked together and the paddler was able to easily climb back into the Pescador. If we had been using a less sturdy boat, or a sit-in kayak, the scenario could have played out very differently.
Do you have a favorite place to paddle your Pescador?
I'm in it. Florida is famous for its beaches, but the state has so much more to offer! My favorite trips are mangrove tunnels, back bays, springs, creeks and rivers. Each backcountry waterway is unique, often teaming with wildlife. It's like taking a step back in time.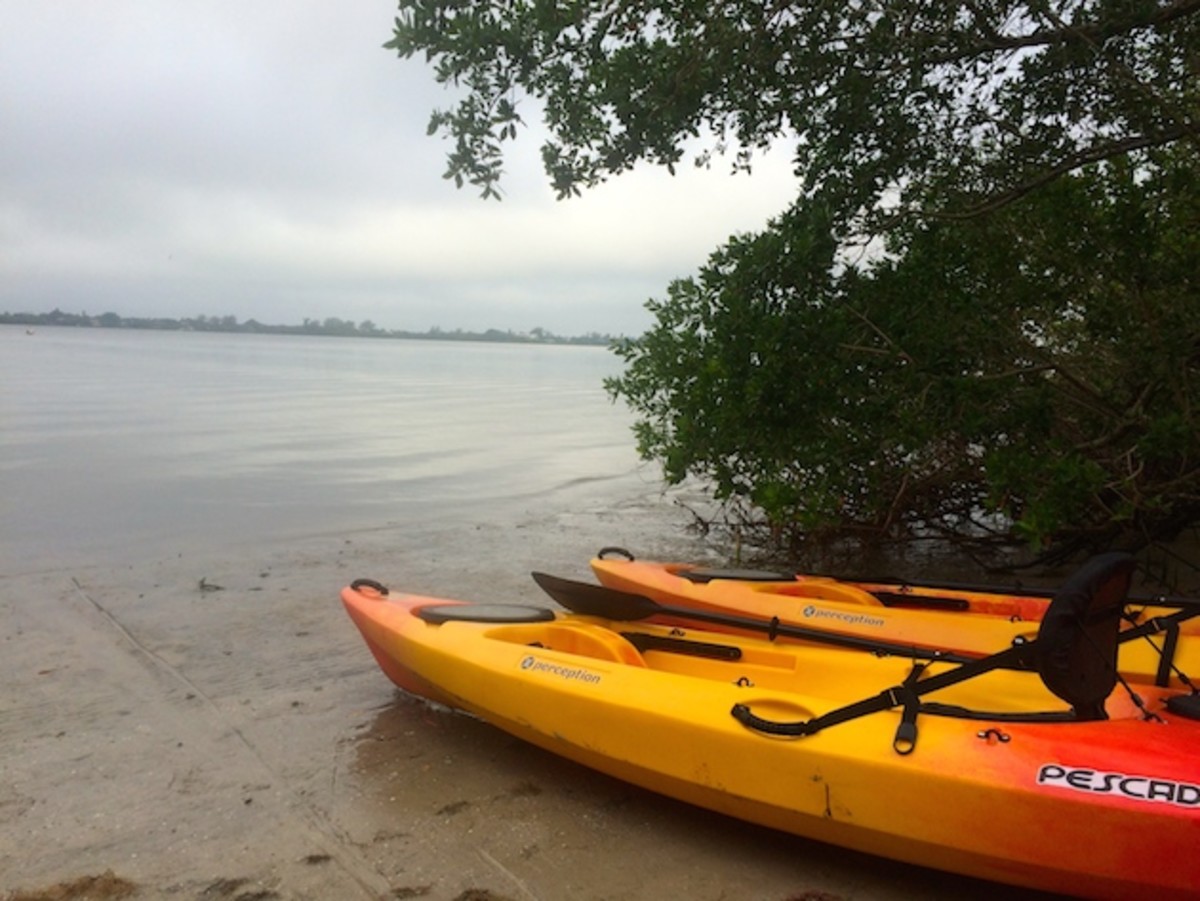 Is there some place that this boat hasn't yet taken you that you'd like to go?
I've always dreamed of kayak camping south to the Florida Keys, meandering through sheltered water on my own schedule and overnighting at some of my favorite Florida State Parks. This year could be the year!
Tell me about a dicey moment you had in this boat.
I joke about being the biologist and guide who loves to get lost. I cannot resist discovering a new mangrove tunnel or hidden cove. Mangrove tunnels in Florida can be quite extensive, and extremely easy to get lost in. The lost part usually appeals to me, except when the tide is outgoing and you are precariously close to being literally stuck miles into a mangrove tunnel until the next high tide…which means you could be spending the night in the tunnel. And you forgot to pack bug spray. Dicey!

Tell me about a sublime moment you had in this boat.
I love summer sunset and evening paddles, especially during a full moon. Several years ago, a group of us paddlers set out on a full moon excursion on the Lemon Bay Aquatic Preserve. We had all witnessed bioluminescence (caused by algae that emit light) during previous paddles, but that did not prepare us for the light show in the bay that evening. The boats glowed as they moved through the water, each paddle stroke created a flowing strand of light that lasted for several seconds, every fish and bay creature big and small could be seen from above. We stayed out on the water until almost sunrise, knowing that we probably would not observe that phenomenon again to that extent. That doesn't keep us from trying!
–READ MORE ON OUR RIDES HOME PAGE–
–Have a canoe or kayak you love? Want to talk about why you love it? Be in RIDES! Contact Katie McKy at katemcky@hotmail.com. Photos are provided by the paddlers.
The article was originally published on Canoe & Kayak
For access to exclusive gear videos, celebrity interviews, and more, subscribe on YouTube!