Kevin Brady, 31, of Gloucester, England, happened to be prescient when he christened his canoe 'Orca,' given both the Orca's fondness for frigid waters as well as its ability to reach the subtropics. Brady didn't name his canoe after the whale, however, but after Capt. Quint's fishing boat in the movie Jaws. Brady bought his 17′ Alumacraft from Itasca Sports, a rental company at the source of the Mississippi for $600, which included two paddles and a life-jacket. Sam Smith, the owner, whom Brady describes as a "lovely bloke," even gave Brady lodging. Smith was the first of many lovely blokes and birds who opened hearths and hearts to him, easing his 146-day journey on the river, but not making it easy, for the winter of 2013/2014 was La Crosse's (Wisconsin) third-coldest winter on record, Jackson's (Mississippi) fourth-coldest. It was often icy, snowing and blowing between those two cities. However, Brady's Orca fared better than its namesake, as it remained riverworthy all the way to the Gulf.
CanoeKayak.com: You're back in England, so where's Orca now?
Kevin Brady: I sold it to a man named John Ruskey, who founded Quapaw Canoe Company, the first wilderness outfitting business on the entire Lower Mississippi River. He arranged for me to be picked up from Pilottown by a friend of his, who transported me back to New Orleans where I said goodbye to Orca. I heard it took part in a Mardi Gras parade dressed as a pelican and now is up with John in Clarksdale, Mississippi, taking people out on the river. A fitting home.
How did your Alumacraft perform?
I had no frame of reference really, only ever having paddled one canoe before – and for only two days – but I found two problems: 1. The wind. A headwind over 10 mph was basically unpaddleable (Is that a word?) 2. The cold. I regularly picked up pieces of polystyrene (I think you call it Styrofoam) from the river banks to insulate my feet from the boat. If my feet slipped off, the cold would quickly penetrate through, and I'd have numb feet for the rest of the day.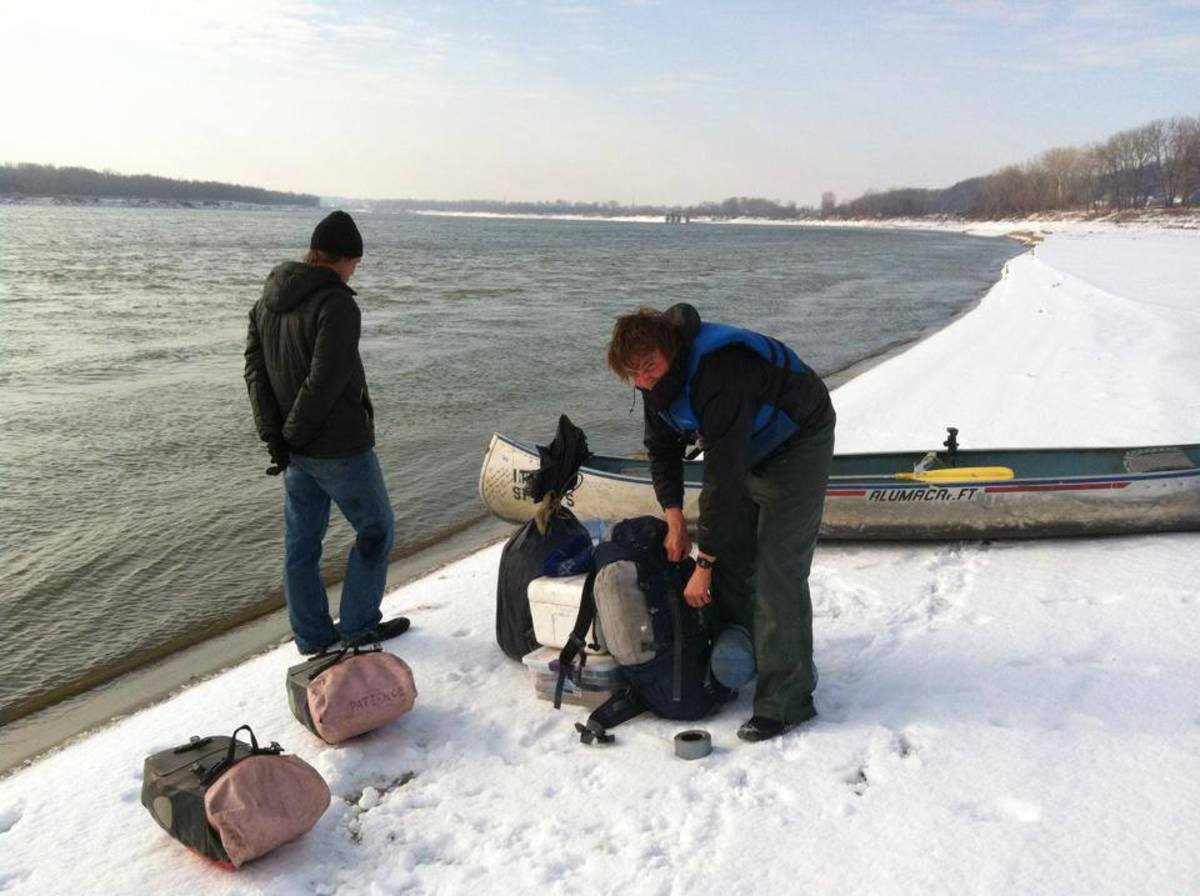 Being pretty new to canoeing, what was your initial response?
My first day on Lake Itasca, I thought, "What a fine way to travel."
Given the polar vortices, there were times when it wasn't "a fine way to travel," right?
There were a couple of hairy moments with barges and ships that didn't know I was there, but luckily I wasn't crushed – just had a nasty wake to ride. Due to the water temperature, I was regularly told that if I fell in, I'd have less than 10 minutes before I was hypothermic. Sometimes, when I was switching banks, I was hundreds of yards from either bank and it crossed my mind from time to time that if I fell in, I'd be dead. I'd never have time to swim or paddle to the shore and then get warm. The way I rationalized it in my head was that if you're driving down the motorway and you crash, you're dead, so you just don't crash!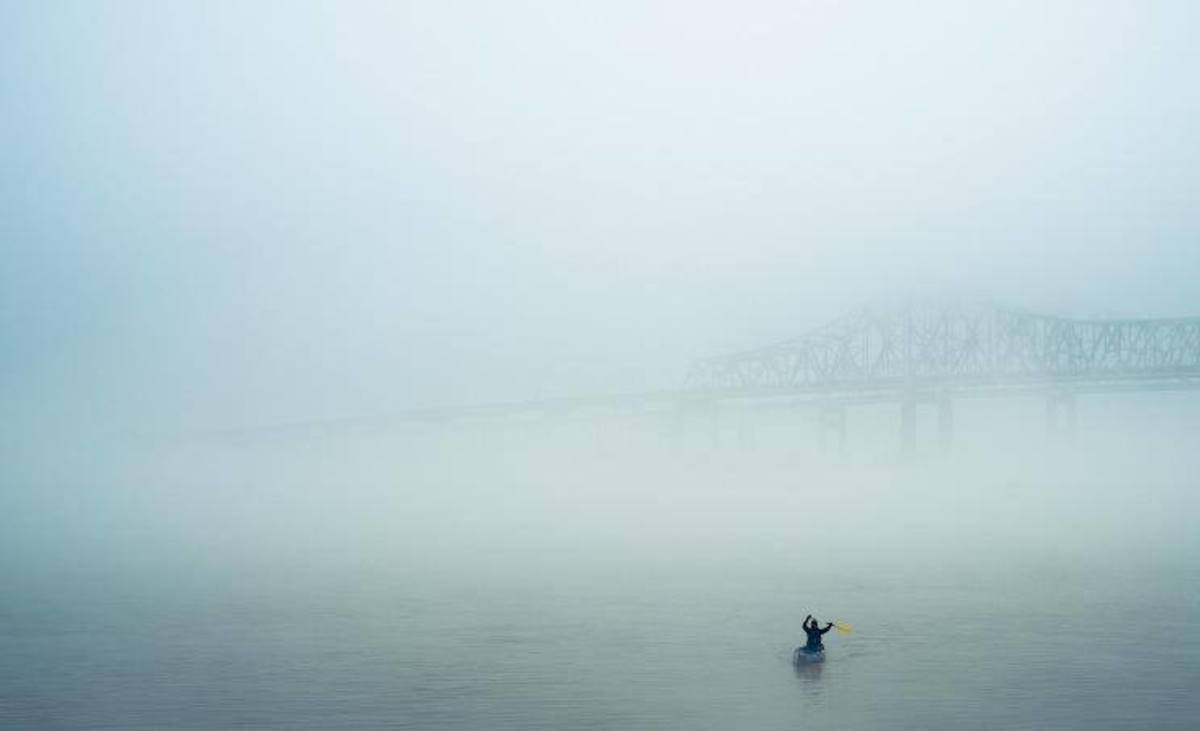 The weather was sometimes brutal, but did you come to love the river? If so, why?
I loved the variety I experienced on the river. I started in Minnesota at the end of summer (September 15th) wearing shorts and t-shirt. I paddled through autumn, witnessing the phenomenal color changes along the bluffs. Then winter hit, but despite the temperature, it mostly brought me clear blue skies and some lovely snowy white banks. I wouldn't of changed it for the world. P.S. – To all the people who've paddled it in summer, I didn't encounter one mosquito.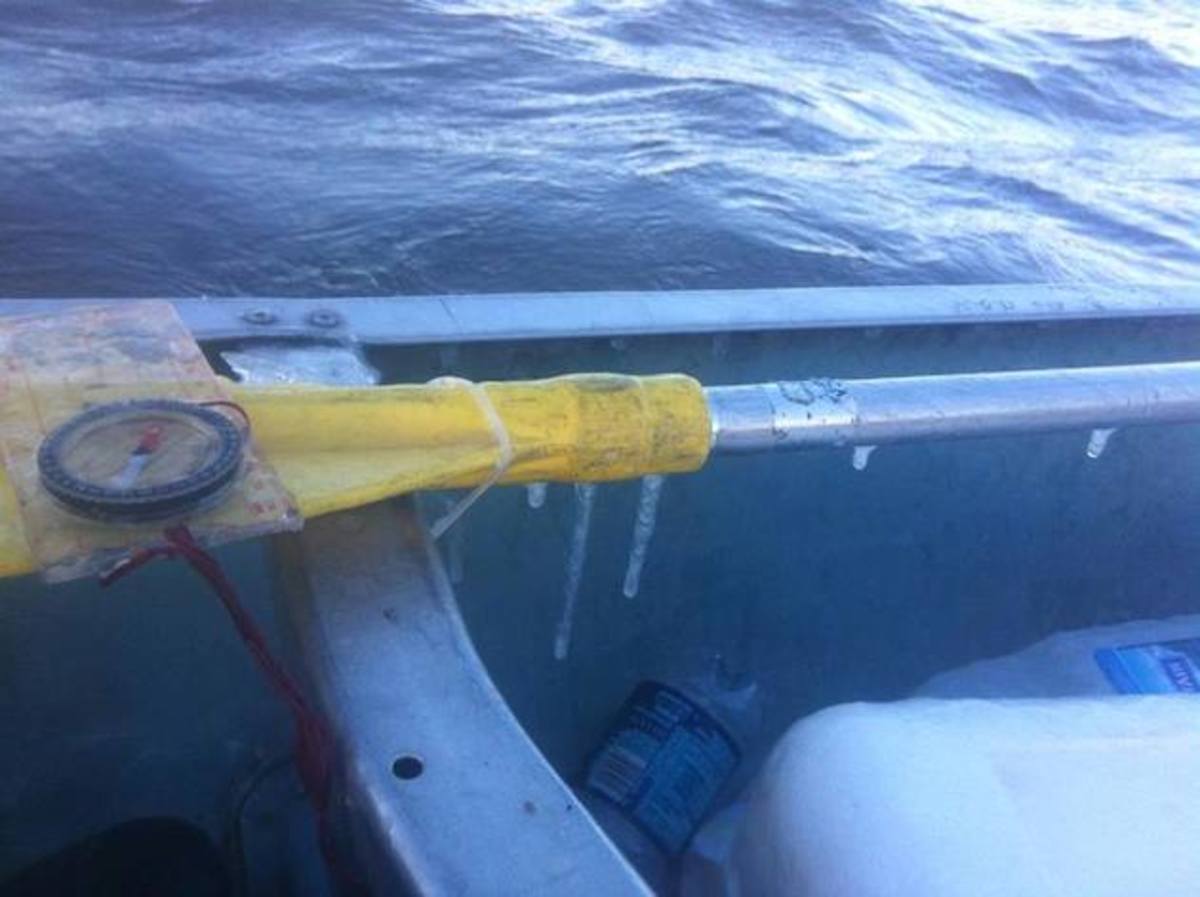 How did you feel at the end of your journey?
Initially there's a huge feeling of achievement, the overwhelming sense of satisfaction that comes at the end of a hard (146) day's work, but what followed shortly after was a huge feeling of emptiness. My life had become so basic that I hadn't thought of the transition back to normality. On the river it's just so simple: A to B – Wake up at A and paddle hard until it's dark, which is B. All there is to worry about is food, water, and the elements. I remember two days after returning home, I struggled to get dressed. I opened up the wardrobe and there were just too many clothes to choose from. I'd been wearing the same clothes for so long that I couldn't seem to expend any thought on it. I truly missed the simplicity and beauty that is river travel. After a number of weeks, I eventually settled back into city life, but the craving for another simple, long, human-powered adventure is very strong – and it isn't going away.
So, would you do another long river again?
I'd love to. The Amazon has a real pull for me having backpacked extensively through South America, but I hear that there is a hell of a lot of whitewater at the start, which is something I have zero experience of. Long rivers are such a lovely way to travel and see a country. You come across real, salt-of-the-earth people often in very rural, hard-to-reach areas. I'd recommend it to anyone.
—WATCH A SHORT VIDEO about Kevin Brady's solo Mississippi River source to sea and more shots of his 17′ Alumacraft.
–READ MORE ON OUR RIDES HOME PAGE–
–Read about another solo source-to-sea down Mississippi River by a novice canoeist who'd just hiked north on the Appalachian Trail.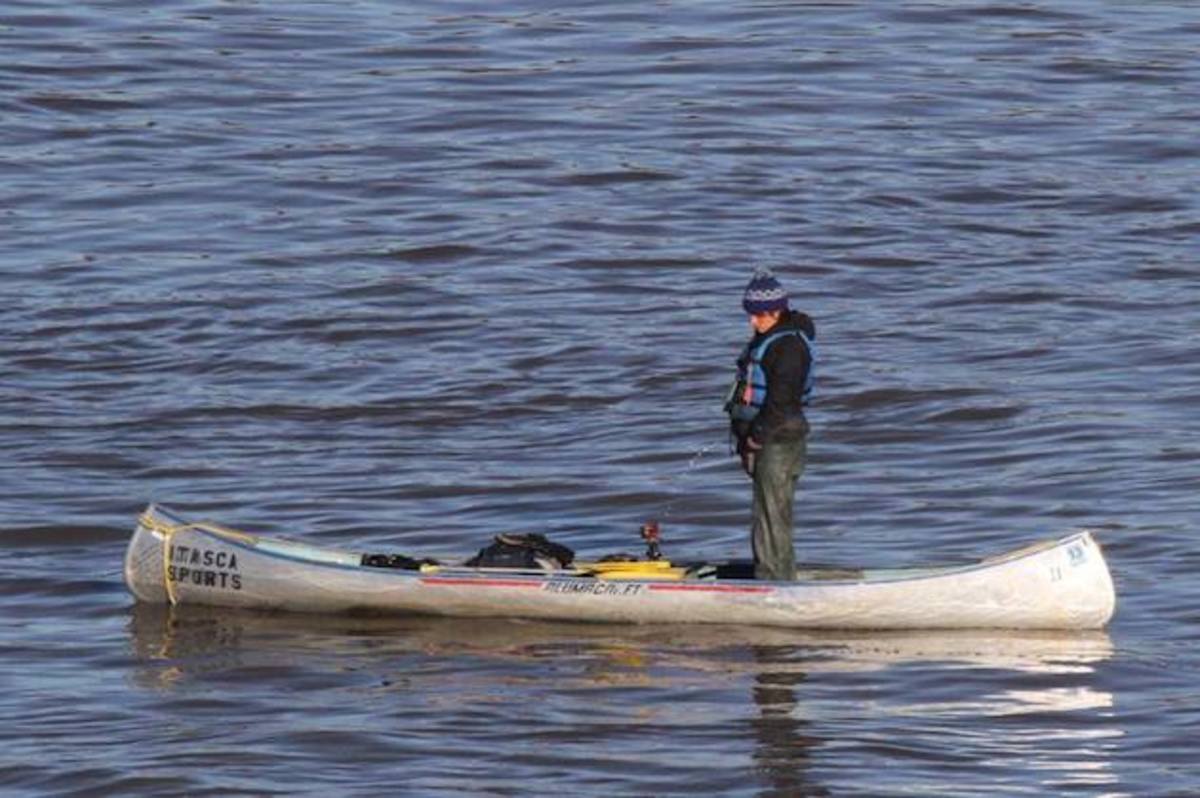 The article was originally published on Canoe & Kayak
For access to exclusive gear videos, celebrity interviews, and more, subscribe on YouTube!