By Conor Mihell
For as long as she can remember, Marcia Seaman has been in love with the hills and lakes of upstate New York's Adirondacks. She was first introduced to camping here as a child, and fell in love with wilderness adventure as a nursing student in Syracuse, NY, in the 1970s — a time when the "freedom of the hills" loomed large in the American psyche. The thrill of snowy alpine vistas and the challenge of cold-weather camping with the Syracuse University outdoors club got her hooked on the outdoors.
Seaman and her husband shared these joys with their young family in Michigan, traveling to state parks to camp and explore. About a decade ago, when the kids had grown up and her health care career was winding down, she sought to rediscover the Adirondack wilderness. By now, Seaman was an avid sea kayaker, taking frequent day trips from her family cottage on Lake Huron. "There are so many lakes in Upstate New York," she says. "It made the most sense to me to paddle."
A local guide introduced her to "pack" canoes — a unique style of compact vessel designed for the small lakes and long portages of the Adirondacks, with roots dating back over a century. Seaman rented a 10-foot solo for her first journey and was amazed at its nimble handling. Using a double-bladed paddle, she was able to maintain a good cruising pace and make single trips over the numerous portages.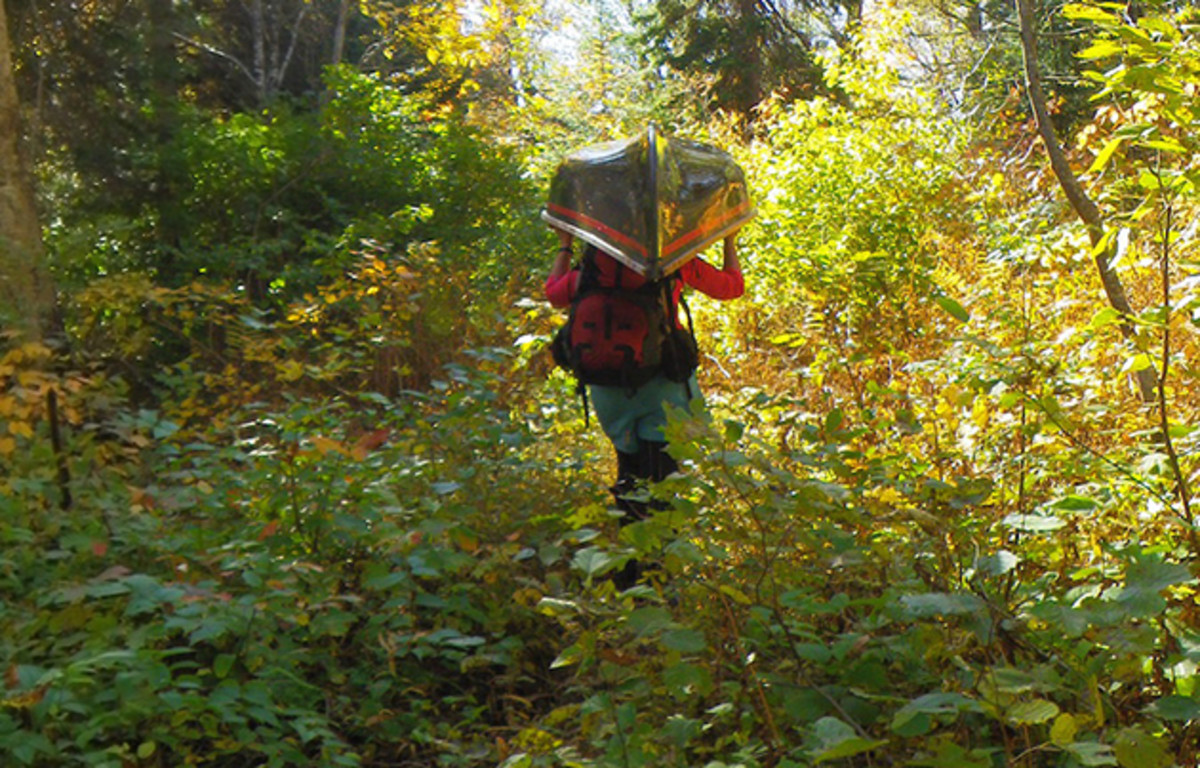 When she returned for another trip in 2008, she paddled her retirement gift — a brand-new 10.5-footer by Olmstedville, NY-based Hornbeck Boats. Constructed of carbon fiber and Kevlar, the wood-trimmed Hornbeck Ten canoe weighs a feather-light 15 pounds. Hornbeck's 17 models of canoes feature kayak-style seats and footpegs, which combine to keep the paddler's weight low in the boat to improve stability. For Seaman, a pack canoe is the perfect blend of portability and solo performance — a canoe country hybrid of backpacking and kayaking, her favourite outdoor pursuits.
Recently, Seaman has taken her canoe to Ontario, where the long, steep portages and azure lakes of Killarney Provincial Park proved to be an ideal destination. On another trip across larger bodies of water in Lake Superior Provincial Park, Seaman was impressed how her tiny canoe handled in wind and waves. She's developed various strategies for portaging, ranging from shoulder carries to balancing the canoe overhead on the top of her backpack. Closer to home, she paddles her Hornbeck on outings with the Lansing Oar and Paddle Club on the Grand River. "For me, it does everything well," she says. "It's fast, stable, and light enough to carry and load on my car."
When the winter grips the North Country and paddling season is months away, Seaman need not look far for inspiration. Her beloved canoe hangs above the desk in her home office, sparking memories of clear lakes and wild shores.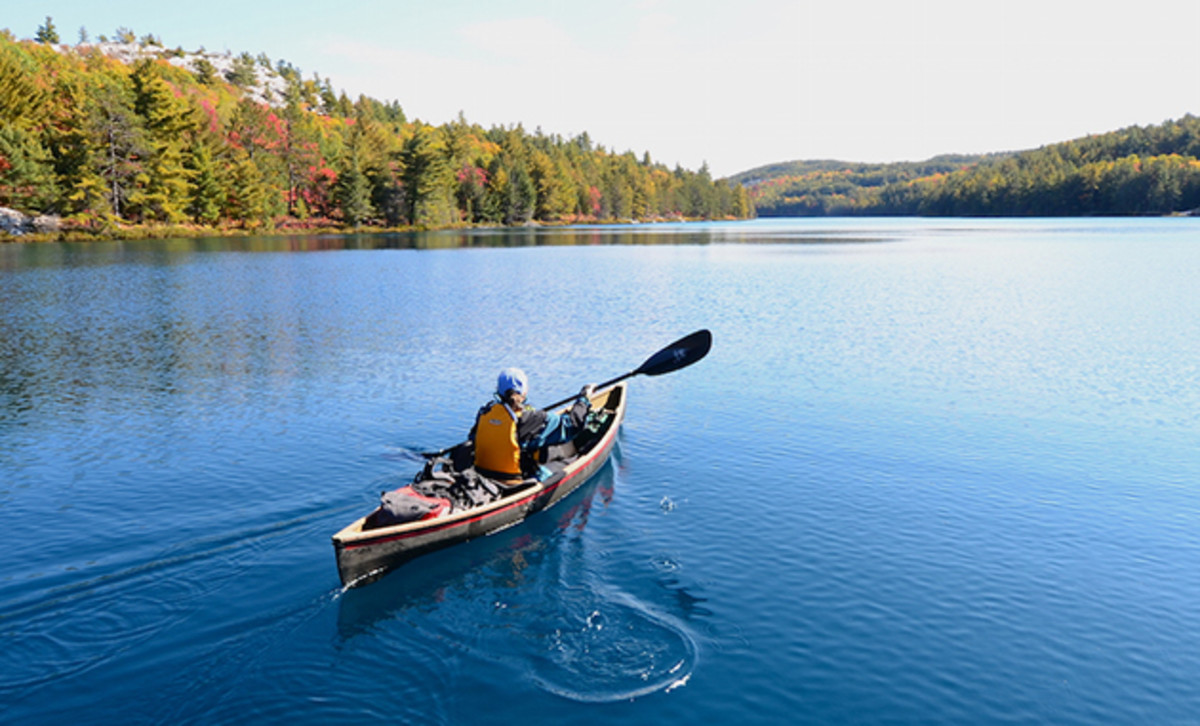 SEE MORE RIDES: real boats people love!
The article was originally published on Canoe & Kayak
For access to exclusive gear videos, celebrity interviews, and more, subscribe on YouTube!