Monica and Frank Woll met paddling, arrived at their wedding by sea kayak, honeymooned in their boats, and have continued to paddle throughout their lives together. Eighteen years ago, Monica was new to Key Largo and looking for a paddling partner, so she walked into Frank's shop, Florida Bay Outfitters. "Of all the yak joints in all the towns, in all the world, she walks into mine," Frank recalls in his best Bogart impersonation. They paddled through the mangroves that evening, by sunset and moonlight, and married four years later. Neither has a personal kayak because their shop has so many, but when reaching for a boat, they tend to pick the Current Designs Extreme.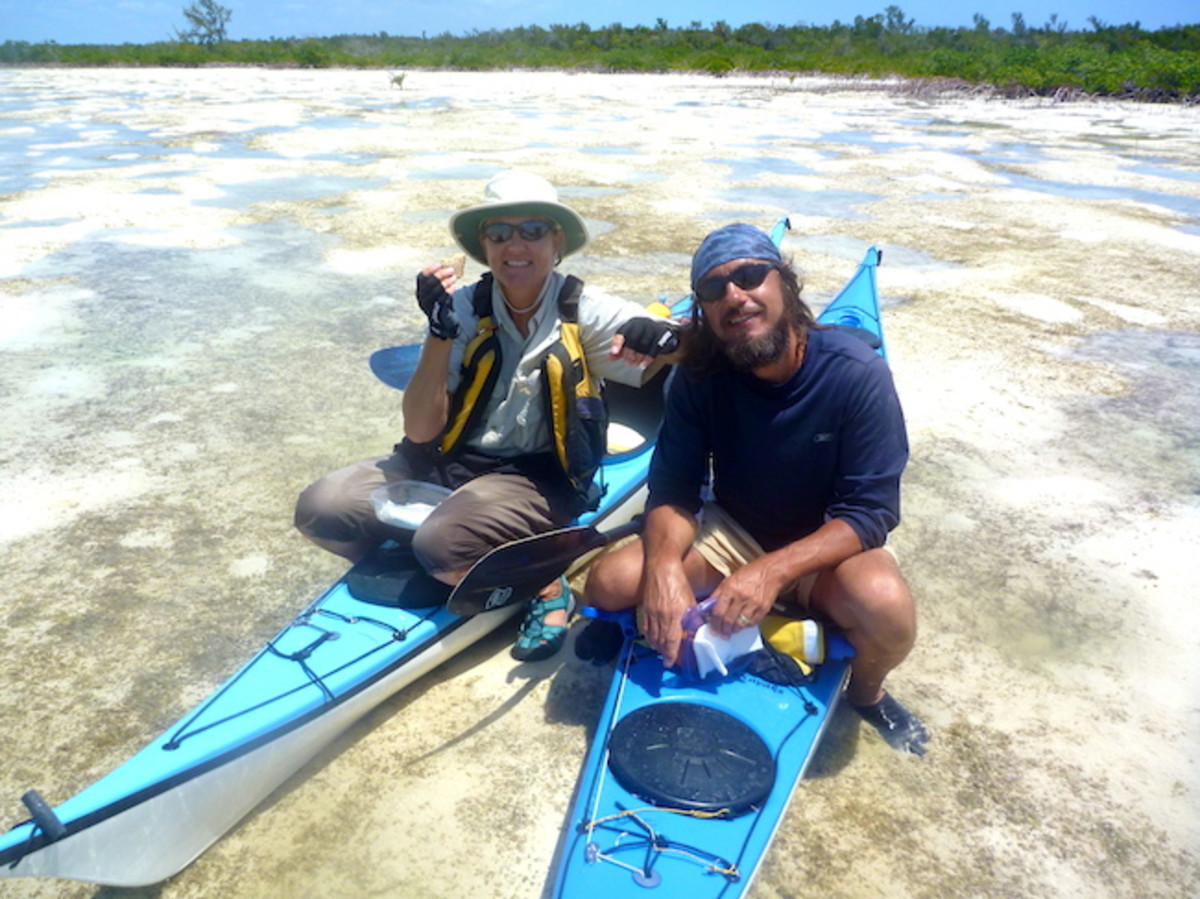 So, Monica, why the Current Designs Extreme?
It paddles great. You can pack a lot of stuff in it for overnight trips and it's fast. It's fast enough that I've done some races in it. I don't train to race, but that boat has given me the edge because it's 18-feet 10-inches, so it tracks really well and has given me the edge against racers who train. It's also very stable and the rudder is nice for setting your course on the long trips.
You mentioned some long trips. Has it taken you on some?
We've gone from Miami to Key West and from Flamingo to Everglades City, which is the wilderness coast of Everglades National Park. We prefer the coast to the interior wilderness waterway because it's beach camping instead of camping on the platforms. There's also a greater diversity of vegetation and wildlife, and fewer powerboats.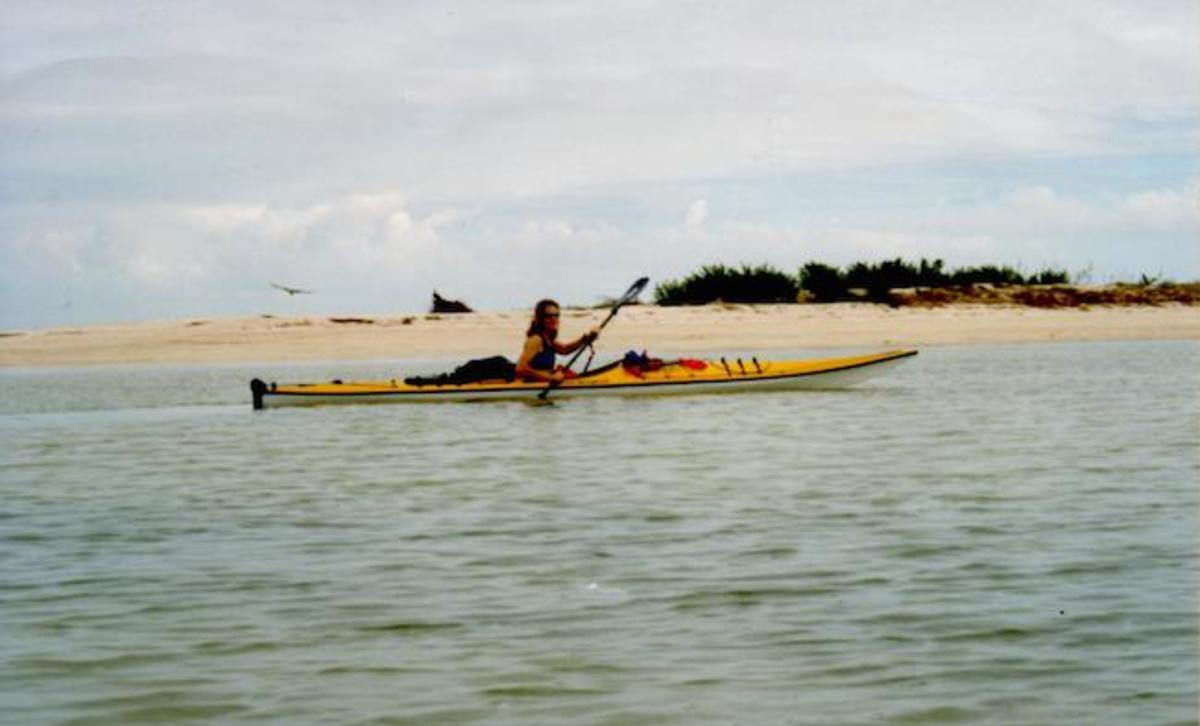 Miami to Key West is quite a paddle.
I'm a trail person. I hiked all of the Appalachian Trail back in '99 and the Keys seemed a perfect place to create a new trail. So, we paddled from Miami to Key West with two friends to explore its workability. It took us ten days and we've been working on it ever since. It might be our legacy.
You have another legacy, which is all the kids you've put on the water.
Paddle Camp is my pride and joy. It's week-long sessions for kids from 8 to 18. It's really a nature camp. I've been a park ranger, so paddling is the hook. It's about the flora and fauna, finding and identifying things they've never seen. I start pointing things out and eventually they take over, thrilled to find something like a mangrove snake. We also started a club called Paradise Paddlers.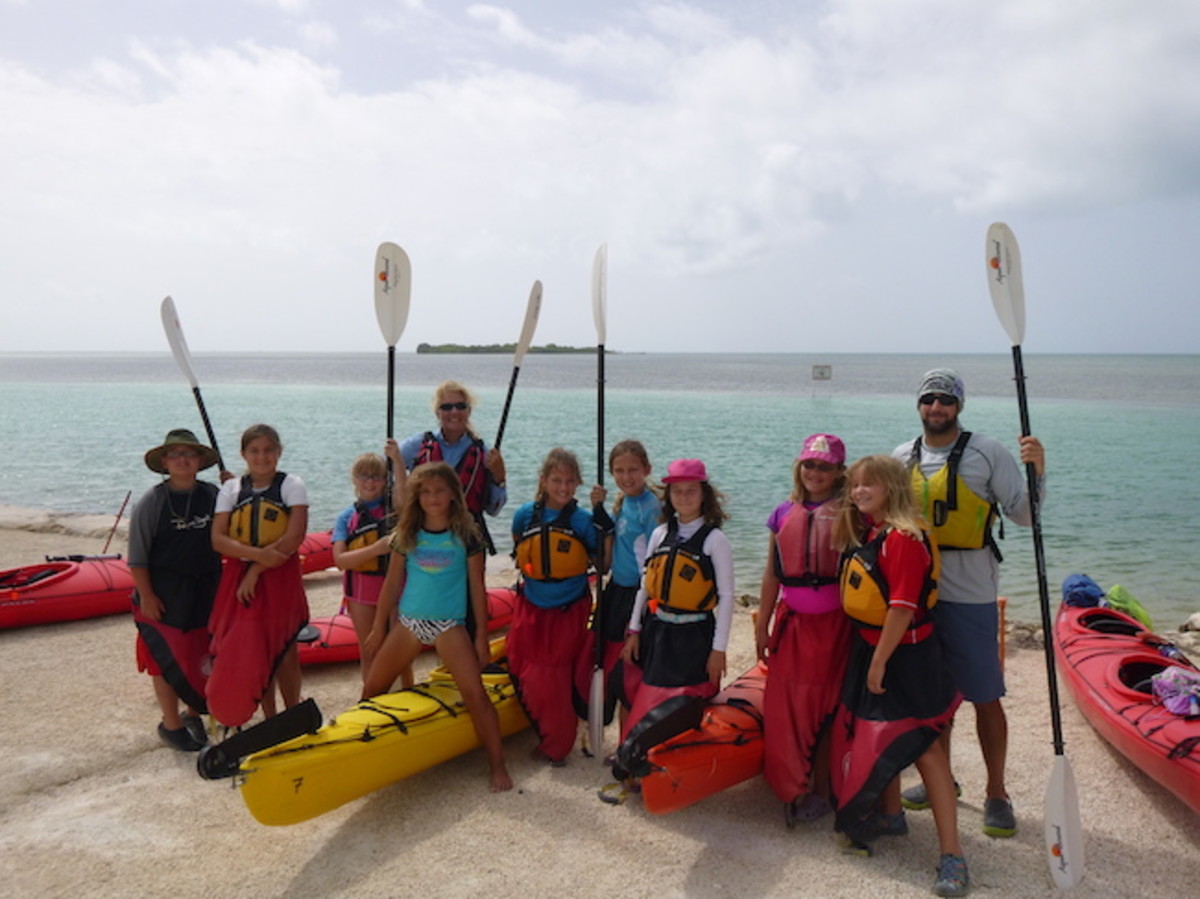 When you're on the water as much as you are, there's bound to be bad weather. How does the Current Designs Extreme perform in big chop?
One time, I was very close to a waterspout. That was crazy. It was a club trip and a couple people had come down from Fort Lauderdale. At breakfast, it was a deluge, so I said, 'I really don't want to do this paddle.' Well, we went down the launch site and it was somewhat clearing up, so off we paddled. We were returning from Indian Key State Park when the waterspout formed. My hat went flying off my head and I never saw it again. Water was swirling around us and the wind was very erratic. I was both scared and thrilled. I didn't know what to do other than paddle for shore as quickly as possible. When we hit the shore, it was, 'Oh, my God, that was so cool!' However, I was also tempted to say, "Told you so!'
Your paddling wedding was pretty cool too, right?
We had about 20 club members paddle to our motel and they escorted us to a rented beach. Not every bride has a flotilla accompanying her down the aisle. I was in my wedding dress, which was dripping with lace, but easy to scrunch up and get into the kayak. We were all barefoot too. About 50 people in tropical attire greeted us. It was a sunset wedding. One friend's gift was a flock of white doves that flew into a spiral up into the sky. Being homing pigeons, they then flew home. Frank and I paddled back at night, just the two of us.
–Read about Mary Mangiaipia's solo sea kayak circumnavigation of Florida.
–READ MORE ON OUR RIDES HOME PAGE–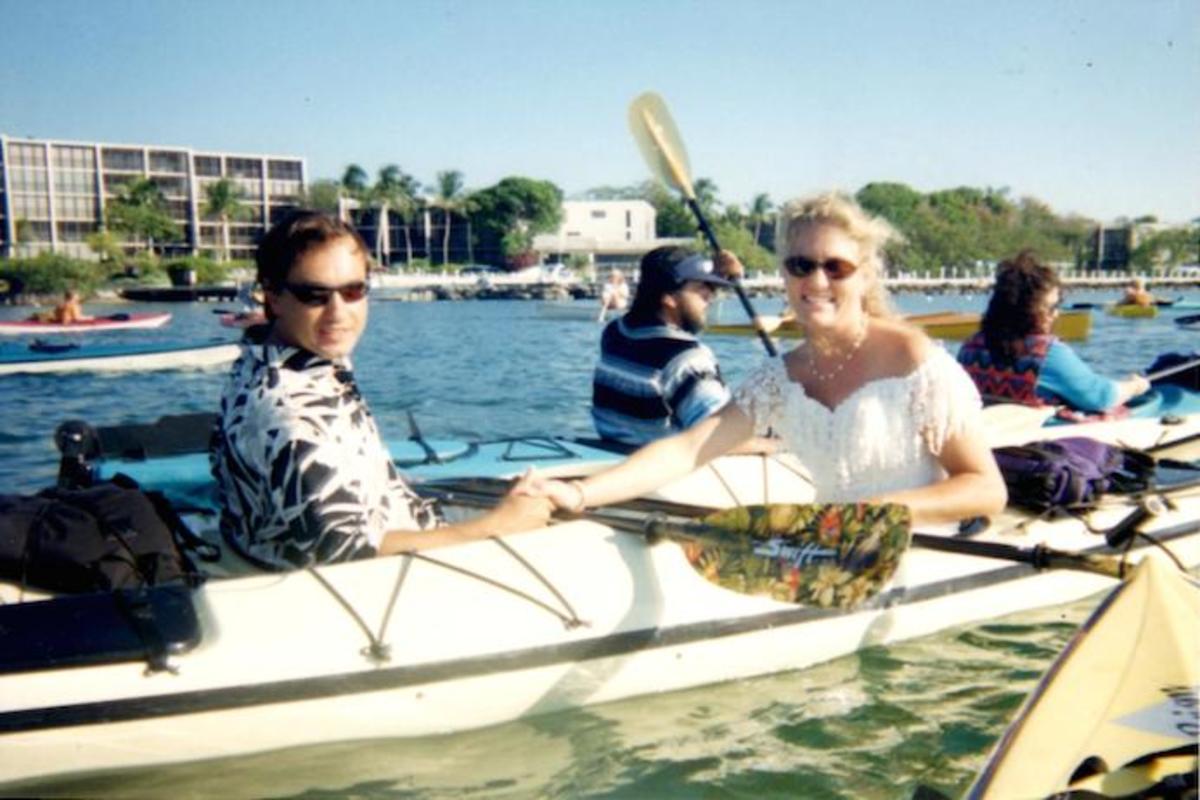 The article was originally published on Canoe & Kayak
For access to exclusive gear videos, celebrity interviews, and more, subscribe on YouTube!