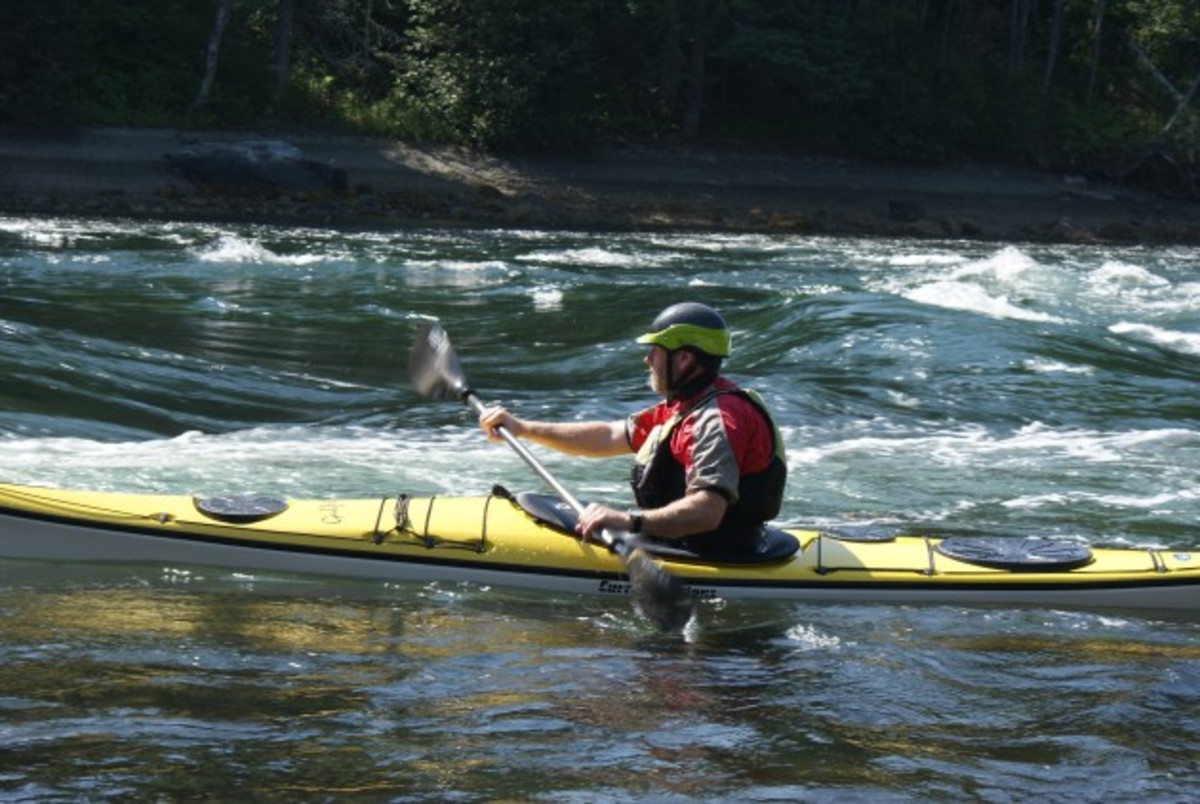 by Katie McKy
If the British Invasion caught A. Roy Curtis' attention, it wasn't the mop tops from Liverpool with their shrieking, fainting fans who startled him. Rather, it was the mustachioed Brit and kayak designer, Derek Hutchinson, who pioneered open sea crossings and is considered the "Father of Sea Kayaking." Curtis, who works for Maine's state government, had always been disappointed by American-style sea kayaks that left him feeling loose in the cockpit due to the play in the rudder cables. But when he first slipped into a Hutchinson-designed craft–the Current Designs Gulfstream–he was startled by his connection to the boat. With his feet secure against foot pegs, the hull felt more responsive, faster, and made to play. That connection endured; Curtis started with the plastic version of the Gulfstream and upgraded to a fiberglass hull when finances permitted. Today, he's happy where he sits and sees no reason to slip into another yak.
You see yourself sticking with your Gulfstream. Why?
As a part-time sea-kayak guide, whitewater instructor and recreational guide, I have had the good fortune to paddle a lot of boats. There are great designs out there: some boats that surf better and other boats that roll easier, track better, or are faster. But I can't afford those boats, and the Gulfstream is a classic boat that does everything well.
I often paddle in aggressive waters and I feel like one with this boat. Because of its rocker, it's responsive. It responds to my hips when I'm going into secondary stability, but it's also solid and fast. It manages to be both fluid and solid. The designer said it dances, and it does.
I also like that I can fill it up with gear. Living on the Maine Coast with our abundance of overnight islands, I don't have to worry about being that lightweight packer. I can even take a six pack of beer if I want.
Lastly, I'm 6-foot with a 34-inch inseam and when I'm going out for 15 miles, comfort is my number one priority. The Gulfstream is super comfortable for me. My legs don't fall asleep. There's nothing like being uncomfortable in a boat. The guy who designed it was a big guy and part of his design was delivering comfort.
It's easy for me to geek out on boat design, but I don't really have the time for that. Being on the water is important to me, but I've got a career and family that take up most of my time. When I reach the water, I want to keep it simple. I'm a passionate paddler, but I'm not a professional, expert paddler. The Gulfstream fits my life perfectly.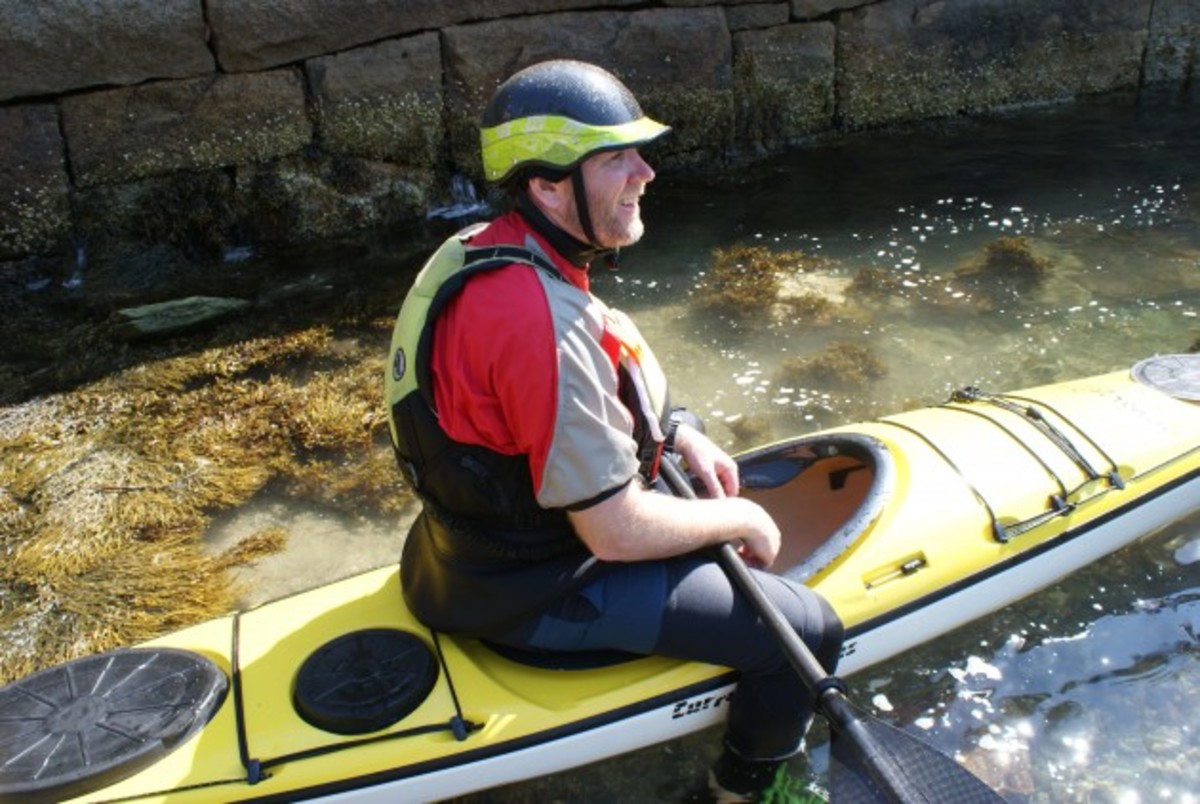 Where have you been in this boat?
I was paddling a two mile solo in pea soup fog. I was super nervous and had to rely on my chart and compass, but the big question was whether my boat was tracking straight. There was a green can navigational aid about a mile into the trip. When I reached it, I stopped and said, "Alright, cool, I did this." Then a seal came up, took a look at me, and went back underwater — awesome. I relied on my Gulfstream's tracking and it got me there. If I need even more tracking, being able to drop down its skeg puts it right back in line. I'm forever a believer in skeg boats.
Is there some place that your Gulfstream hasn't yet taken you that you'd like to go?
I'd love to paddle Vancouver Island, Washington, and British Columbia and paddle a different tide cycle and their tidal races. I've also read about the Outer Banks of North Carolina and Tybee Island in Georgia. They sound like fun playgrounds with their sand bars that produce rough seas. You can just go and play, and I hope to do that some day.
–READ MORE ON OUR RIDES HOME PAGE–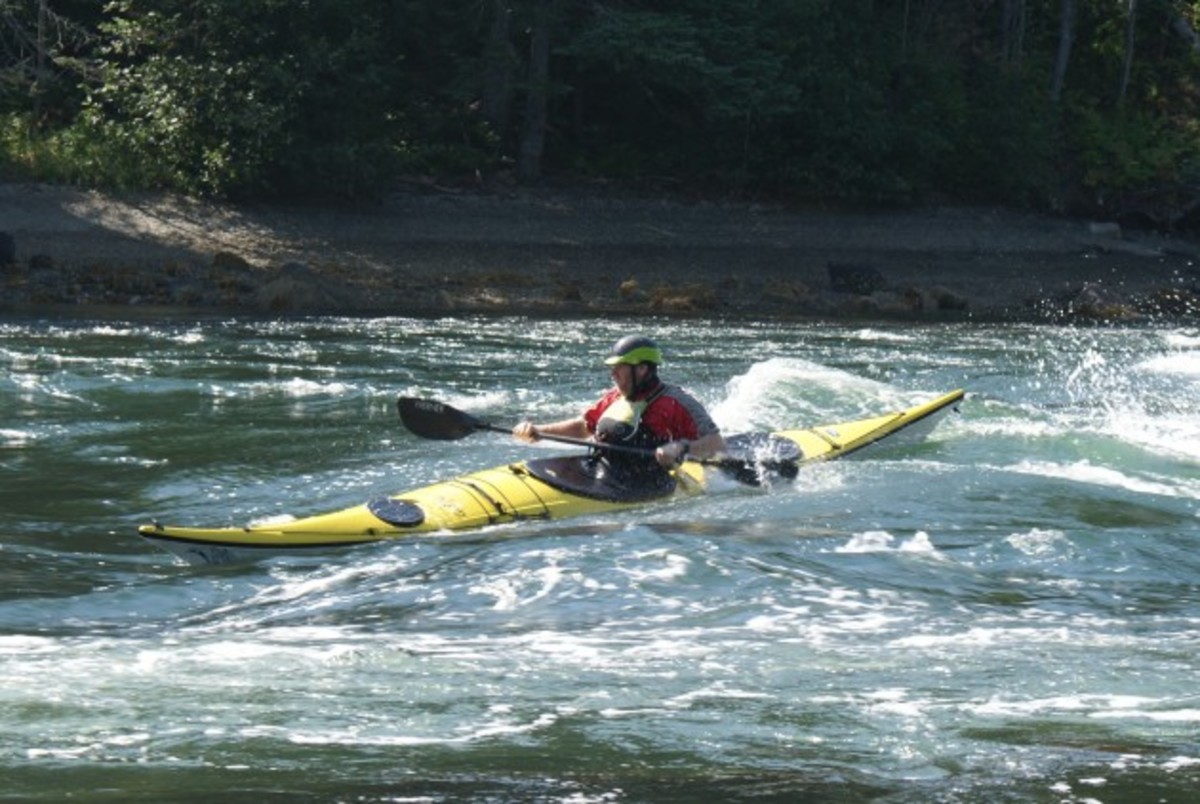 The article was originally published on Canoe & Kayak
For access to exclusive gear videos, celebrity interviews, and more, subscribe on YouTube!