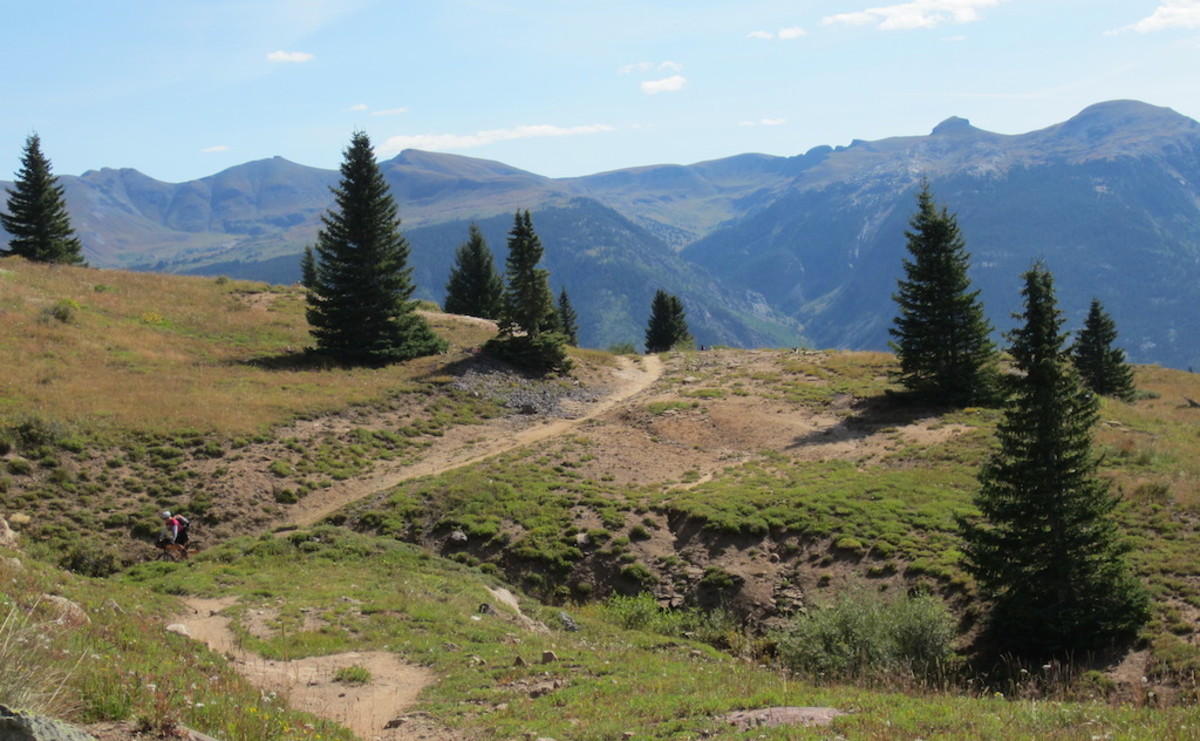 "The last group that did this got some rain on the last day," said Glen Miyata, a bike mechanic from Mammoth Lakes, California's Footloose Sports during a pre-trip bike check, "but I think you guys are going to be fine."
Fast-forward to night two of San Juan Huts' Durango to Moab, a mountain bike hut-to-hut trip. The 16 x 16-foot wooden shelter shook with thunder, rain hammered the roof and lightning sizzled in the sky as the group of self-proclaimed "Hutties" lay in their bunks in the middle of nowhere. No one spoke, but no one slept, either.
The next morning, the Hutties giggled as they discussed their common fears during the nighttime downpour. Then they saddled up and headed out to beat the next wave of moisture.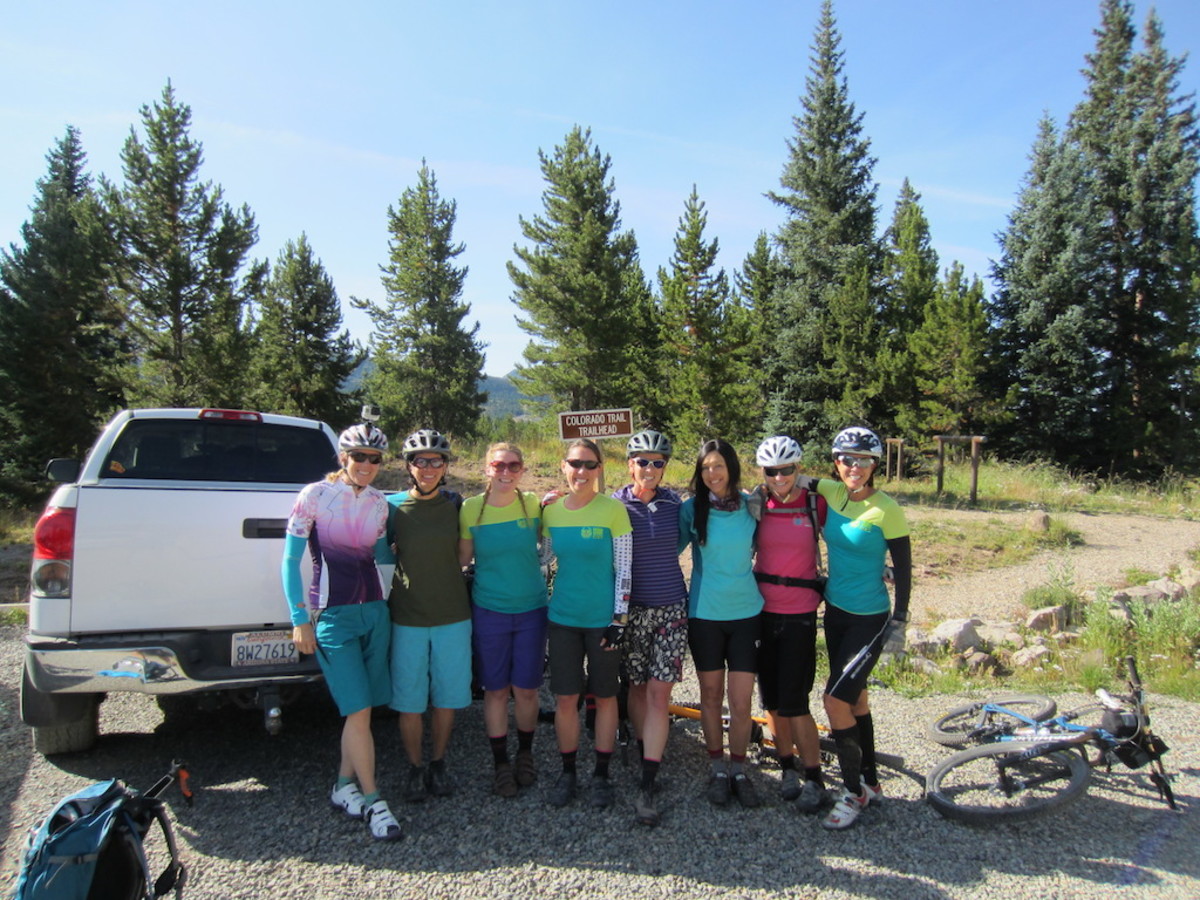 It was an eclectic group, one that caught the eye of every male mountain biker on the trail. Eight women bikepacking through the forests of Colorado's San Juan Mountains to the desert slickrock of Utah some 215 miles away will tend to do that. The undertaking was made possible by San Juan Huts, a family-owned business whose mission is "to provide low-impact, human-powered, lightweight backcountry sports adventure for the independent health-conscious traveler at a practical price."
Yet what San Juan Huts really offers is a way to disconnect from the fast-paced world and reconnect with the human spirit. There is little to no cell service on the route, so without the option to bury noses in Facebook, Instagram and emails, the group—seven from Mammoth Lakes and one from Santa Cruz—became fast friends.
RELATED: Is this the world's finest mountain biking epic?
Many had never met or spent much time together prior to the trip, but while traveling in a pack for seven days, spending six nights in a series of tiny huts and relying on one another with only maps and GPS to guide the way, survival instincts took over and the group came together like a well-oiled machine.
Blame it on the endorphins produced from riding strenuous routes or the endless amount of food available at each hut that kept blood-sugar levels flying high, but pettiness and bickering just didn't factor into the adventure.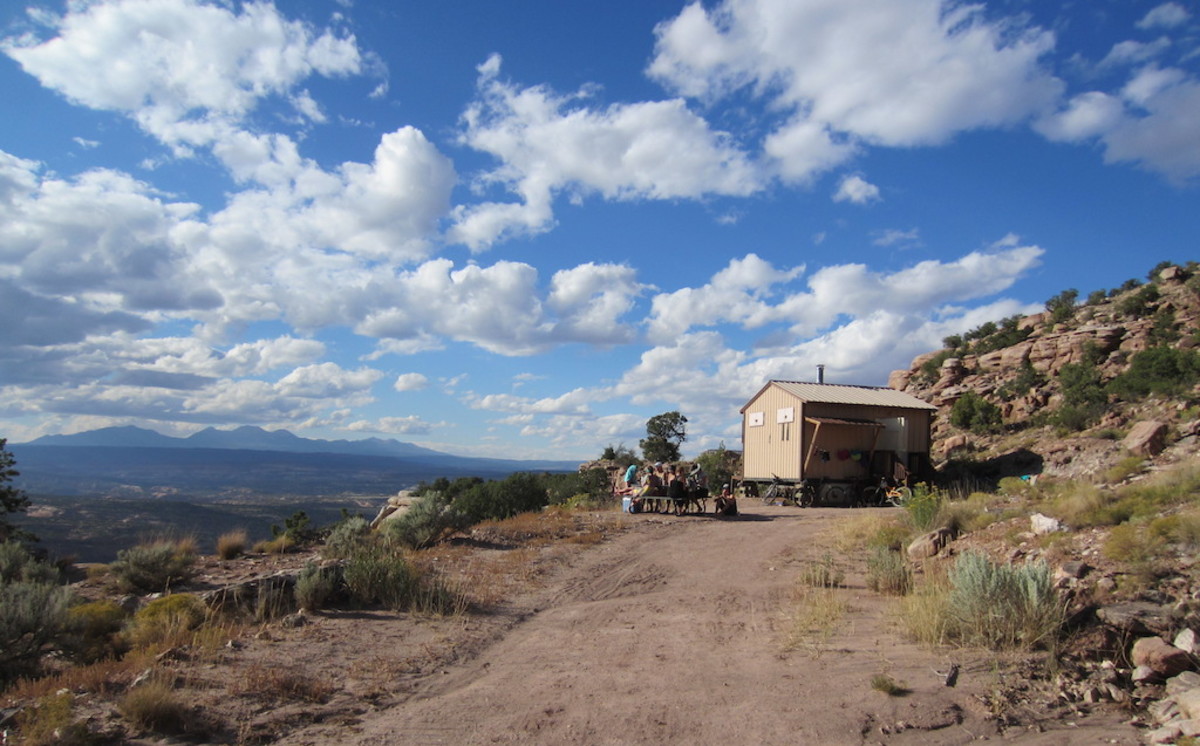 The daily routine consisted of getting up, making breakfast (fresh bacon and eggs were usually included), packing up and settling into the saddle for an average ride of 32 miles. The first two days were long, with quite a bit of hike-a-bike on the alternate routes, but they were followed by three days of fun, undulating terrain. The last two days included a big climb (5,000-plus feet) followed by an even bigger descent (more than 7,000 feet).
RELATED: Moab is for mountain bikers
The Durango-Moab route went back and forth between high-alpine ecosystems and desert, and each night's hut reflected its surroundings: green huts in the mountains to blend in with the trees, tan huts in the desert to blend in with the rocks and dirt.
While food (and beer) was plentiful each evening (huts are resupplied based on the number of people passing through), water for showering was nonexistent, so by day five the Hutties were ready to indulge in a stop at Paradox Valley Produce for some food, company and a hose.
Marty and Greg of PVP provided great conversation, as well as the biggest and most delicious burgers you've ever seen or tasted, fresh green salad, out-of-this world homemade potato salad and freshly baked brownies à la mode. After five days on the trail, this place was heaven on Earth.
RELATED: Trail Doctor: 3 emergency trail fixes that could come in handy
It was the first group of eight women Marty had seen ride through in the three years PVP had been working with San Juan Huts. Other, smaller groups of women had stopped in, but never a full eight. The huts hold a total of eight people, so you can choose to take over the entire hut or you can bring a smaller group and be paired up with others on the same route at the same time.
"We see more women every year," Marty, an adventurous soul herself, said proudly.
"It's a real adventure and a real challenge," said Kelly Ryan, co-owner/operator of San Juan Huts, via phone. Kelly runs the business with her father, Joe Ryan, who started the operation in 1987. "The Durango route is special because it is so remote. It's more wild and less groomed [than other routes also offered by San Juan Huts]."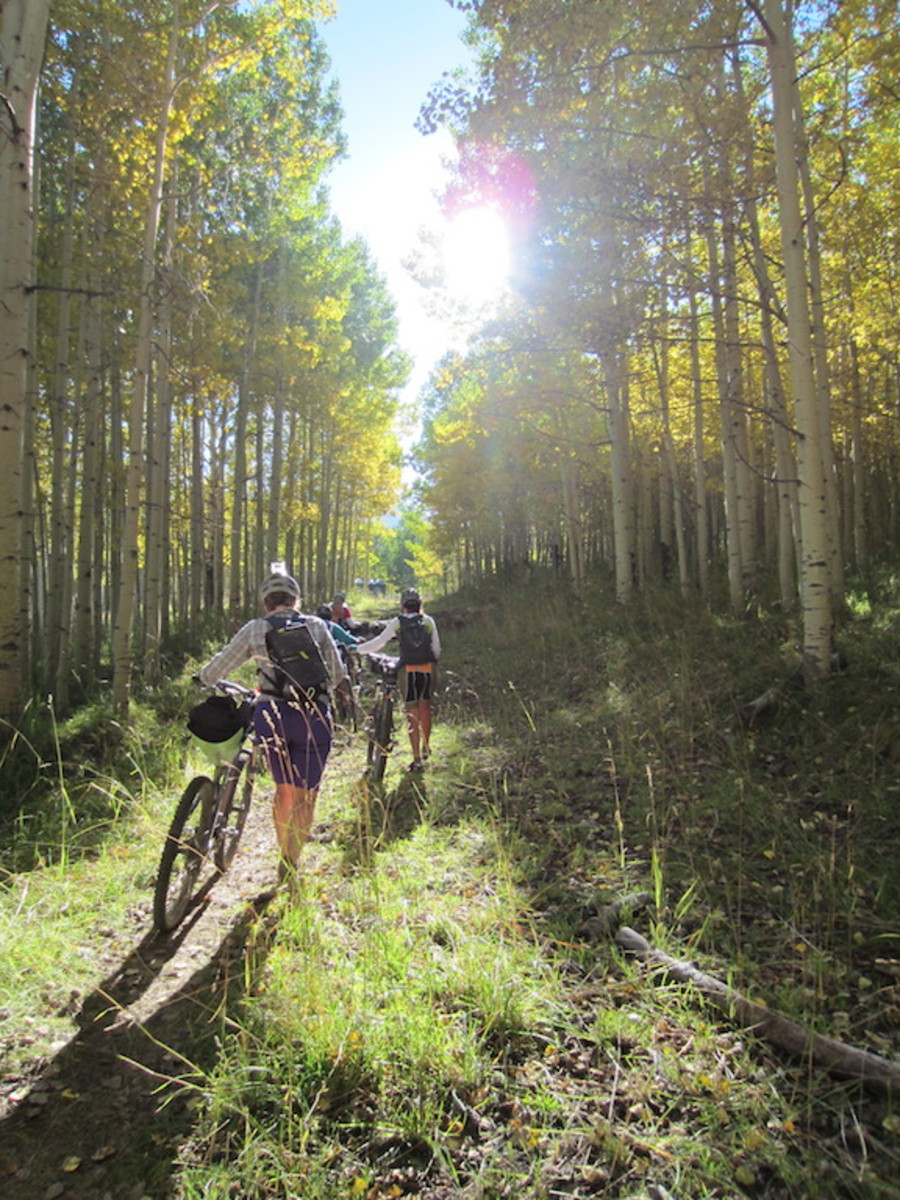 In the end, our mechanic was right: The group was fine and then some. The rain occurred high in the mountains, early in the week. If it had hit a few days later in the lower elevations where rain turns dirt into thick, bike-stopping mud that must be frequently peeled from tires, it would have slowed daily progress to a crawl and perhaps the group would not have been so friendly with one another.
But we would have persevered. There's no doubt about that.
And even if the rain had come at the wrong time, Glen would still have been right, because if you're the type of person who is going to sign up for an adventure like this one, you're not going to let a little rain, or any other hardship, get in the way of your good time.
BETA
San Juan Huts is the only destination hut-to-hut system in the U.S. Each year, departure dates for mountain bike hut trips begin in June, but reservations are available now. Not a mountain biker? San Juan Huts has other opportunities for adventure too.
More from GrindTV
This company will deliver the meals for your next camping trip
Billabong surfer Lindsay Perry's design for life
Downhill climbing fastest-growing extreme sport on the West Coast
For access to exclusive gear videos, celebrity interviews, and more, subscribe on YouTube!