Once a futuristic tool seemingly designed for only Laird Hamilton or craziest of watermen around the globe, the foil board is certainly popping up more and more at beaches, lakes and rivers all over the world.
Here, we take a look a where they come from, how they work and how you can experience that floating feeling this summer.
What Is It?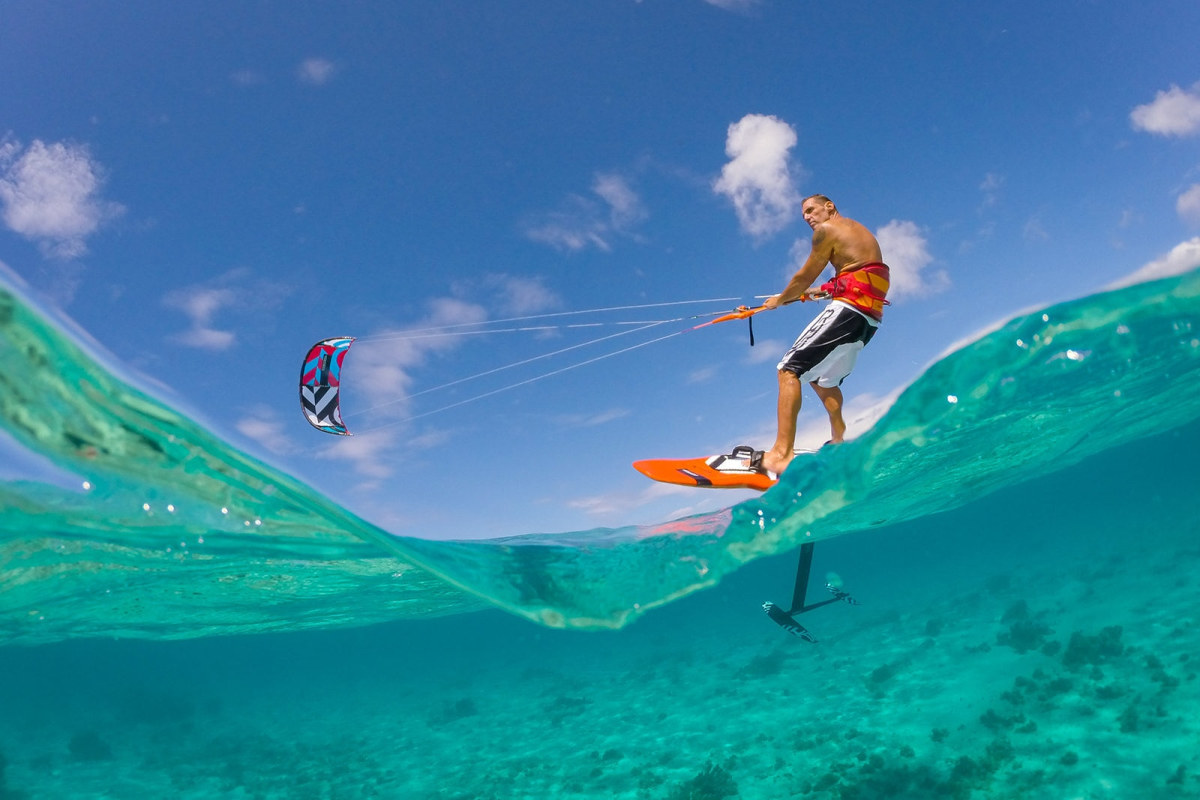 A foil board is a surfboard with an attached hydrofoil (or a fin with wings) that extends below the water. The design causes the board to lift out of the water so that rider stands a few feet in the air as it moves through the water. The design has been used in surfing, kiteboarding, windsurfing, bodyboarding, SUP and wakeboarding. Once purely experimental and made for a very few elite athletes, the foil board has become increasingly popular and the kits are now widely available for hiring and buying at many major watersports' retailers.
How Does It Work?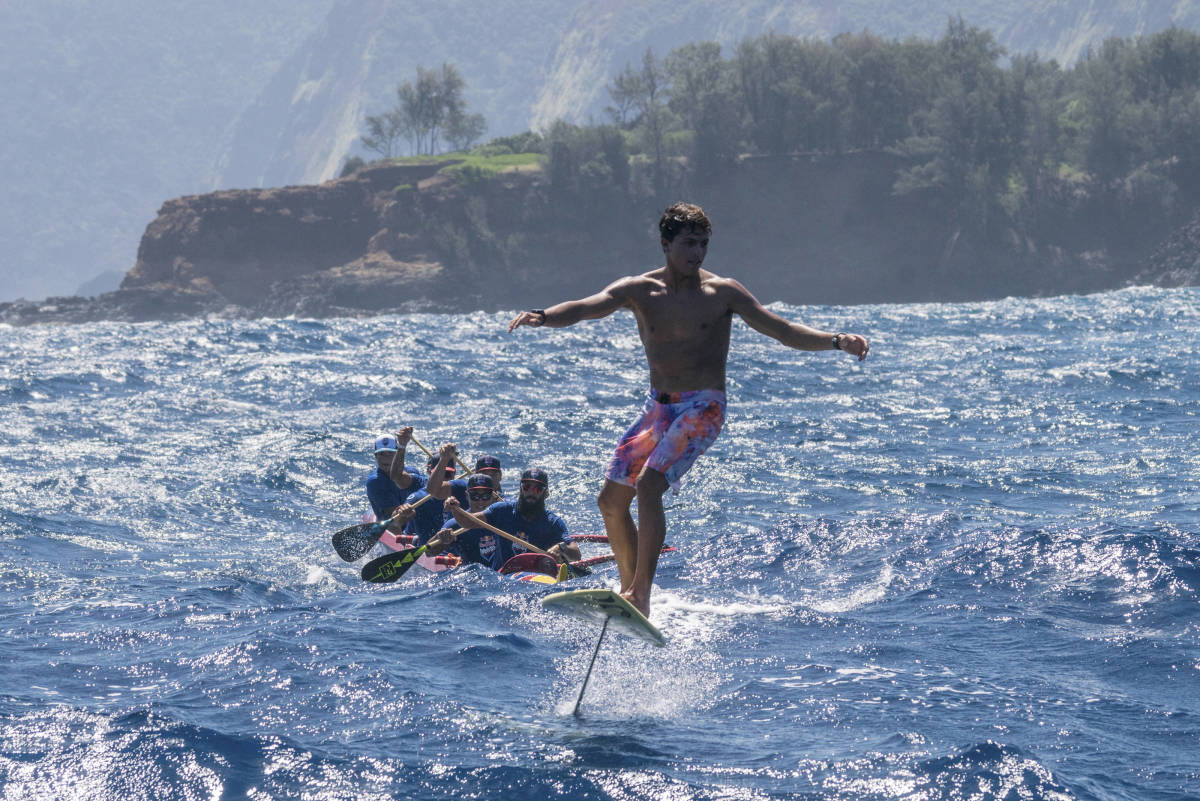 Without delving too deep into physics, the hydrofoil works on the same principle as aeronautics. Like an airplane wing, the foils have areas of high and low pressure. The wings on the foil deflect water pressure downward and, given Newton's Law about equal and opposite reactions, the upward motion pushes the board and (hopefully) its rider into the air.
The key with the foil is that this process can occur at speeds of just three miles per hour. With the surfboard out of the water there is none of the usual friction creating a floating feeling that is different to any other experience in water sports.
Who Started It?
Air Chair used a seated foil that was towed behind a boat as early as 1990. In the ocean Mango Carafino, a big-wave tow surfing athlete and water sport instructor from Maui, was one of the earliest innovators.
However, it was arguably Laird Hamilton who alerted the wider world to the foil's potential. Hamilton was using the foil in giant waves at Pe'ahi (aka Jaws) more than decade ago and has been at the forefront of the design ever since.
In recent years Kai Lenny has taken up Hamilton's baton, creating shorter, easier-to-paddle and more maneuverable foil boards, as well as designs that can ride open ocean swells for miles. On the back of Lenny's exploits, many other surfers have tried, and fallen in love, with this new way of propulsion.
Niche or the Next Big Thing?
Once typically only seen on YouTube, foils can now be seen in many lineups around the world. Kitesurfing in particular has seen a huge pickup, as the foils allow for kiting in much lighter winds than normal. Windsurfing too, led by the legendary Robbie Naish, is seeing a popularity surge as the feeling of more wind and less drag takes hold.
In surfing Kai Lenny's smaller designs have made the switch palatable. "The beauty of the foil is that it opens up a whole new realm," Lenny told ASN. "You don't need great conditions and every single wave in the ocean becomes rideable, whether it has broken or not."
Where Can I Try a Foil Board this Summer?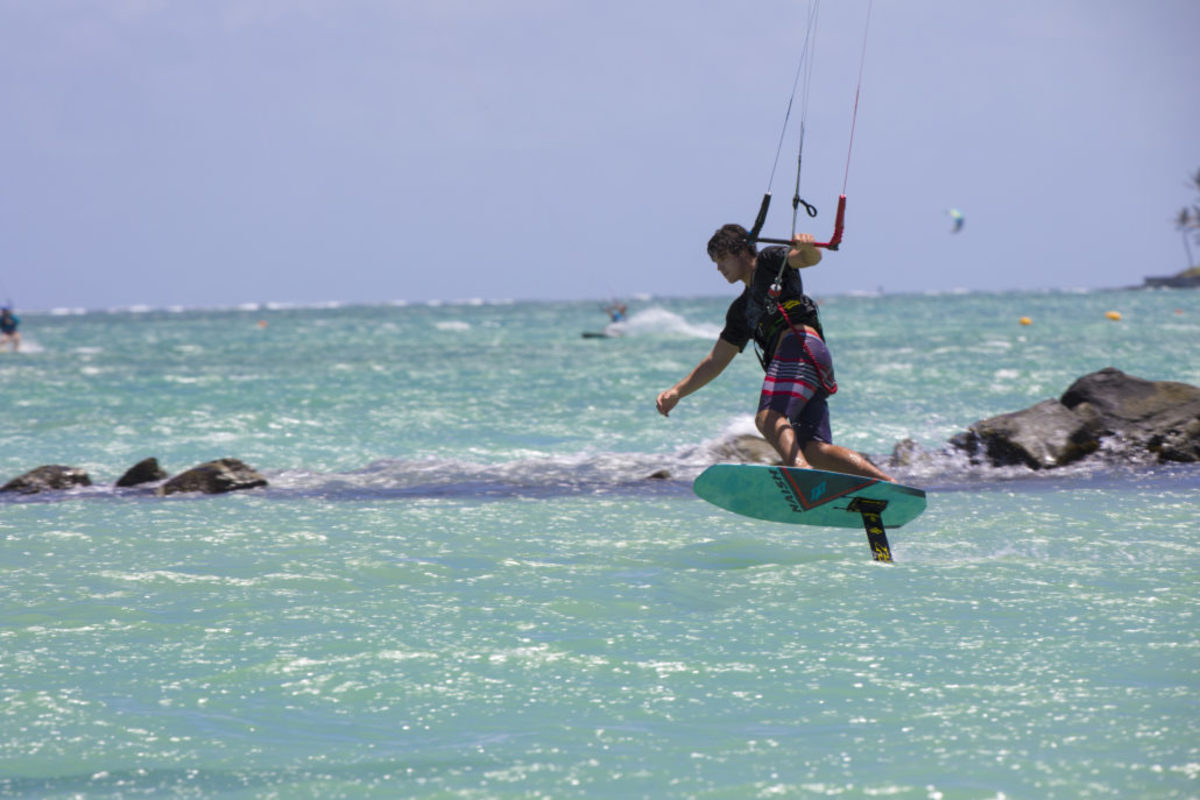 We'll be honest, foil boarding isn't easy. You will need to be accomplished at surfing, kite or windsurfing, before you attempt to do any of those disciplines three feet above water with a knife-sharp and very heavy aluminum blade moving at speed below you.
To help though pioneers Lenny and Naish created a four part YouTube series titled "Foil Surfing 101" designed for, "Those that want to learn to foil surf but don't have a clue where to start."
Wakeboarding is also a great entry point, and will help with later attempts in the ocean. Kai Lenny also invented the foil bodyboard which takes away the need to actually stand up. For learners the key is to find very small, crumbly waves away from other ocean goers. A few lessons from an instructor, or experienced foiler, is pretty much mandatory. The learning curve is rather steep, but once you are away a whole new world of ocean going freedom awaits.
For access to exclusive gear videos, celebrity interviews, and more, subscribe on YouTube!